If you wish to learn programming and want to become a programmer, these Android apps will definitely going to help you in achieving your programming goals. In this post i will discuss the top 10 best Android apps to learn programming. These 10 Android apps to learn coding are top rated on Google PlayStore. While most of them are free, some apps need paid subscription and they worth every penny.
10 Android Apps To Learn Coding
The programming hub is one stop solution to learn all the programming languages, anytime and anywhere. With a huge collection of programming examples, complete course material and compiler for practice, all your programming needs are bundled in a single app for your daily practice. This app has over 1800 programs available in over 17 languages you can learn HTML, CSS, JavaScript with inbuilt offline compiler. So you don't need Internet connection to execute your codes.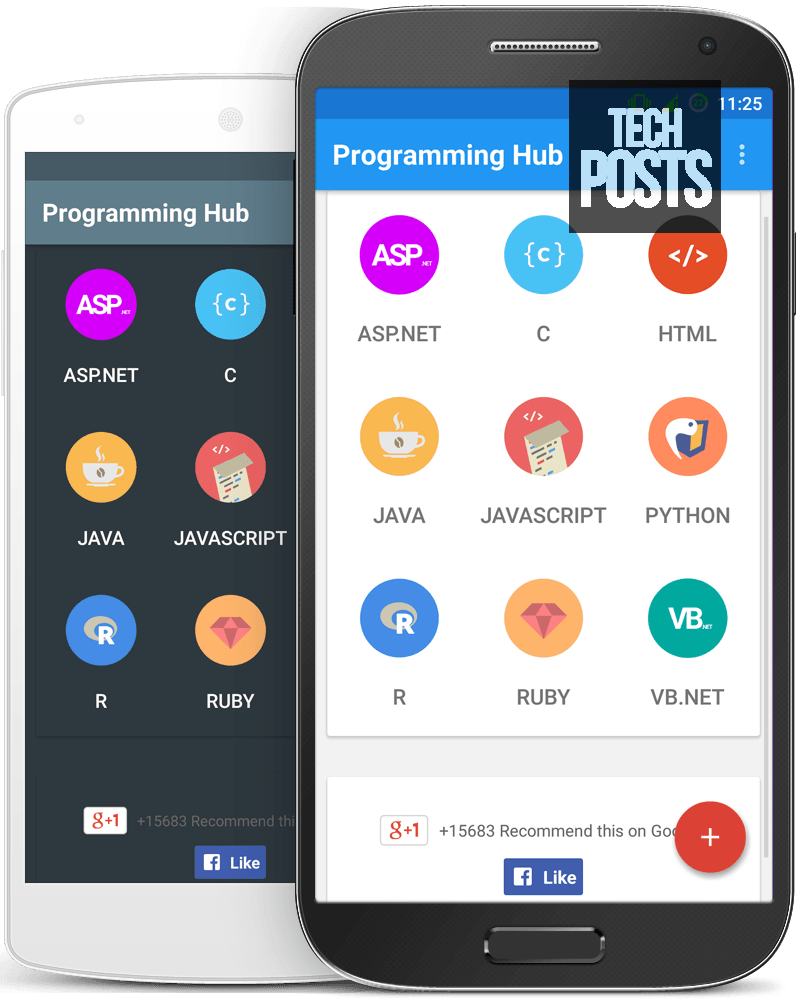 This app is regularly updated with new programming examples and course content.
The Udacity courses are taught by industry experts from Facebook, Google, Cloud era etc. The Udacity classes range from teaching you the very basics of programming to the more advanced courses that help you make sense of data. You can learn to code in HTML, CSS, JavaScript, python, java, and all the other programming languages.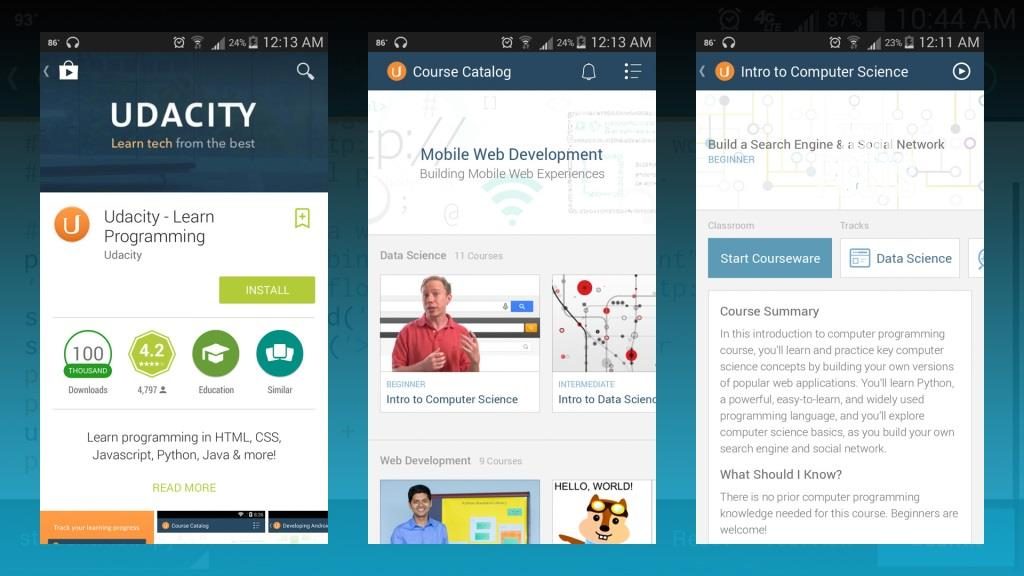 Also, the Udacity students found great success in the career from sales to mobile app development and become a full stack developer by learning these programming languages at home using the Android devices.
The C Programming app enables you to carry Basic C programming notes in your Android device. If you want to learn programming you need to have good command over C and C++ programming languages. This app contains more than 90 C programs. With a very simple user interface, this app's content can be easily understood by a normal user. C Programming app contains chapter wise complete C tutorials with C programs along with the comments for better understanding those programs.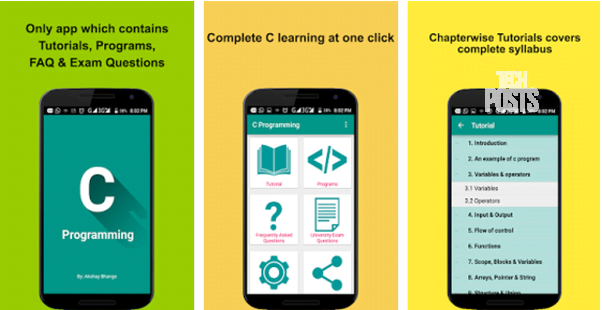 The app is updated with new programs from time to time. You can also see output for each programs and you can execute those codes without net connection. It contains categorised questions with their answers for interview preparations.
Python programming language is one of the today's most in demand programming languages. In the "Learn Python" app you can surf through those short lessons and fun quizzes which makes learning very easy. You can practice writing Python codes within the app and collect points to show off your skills.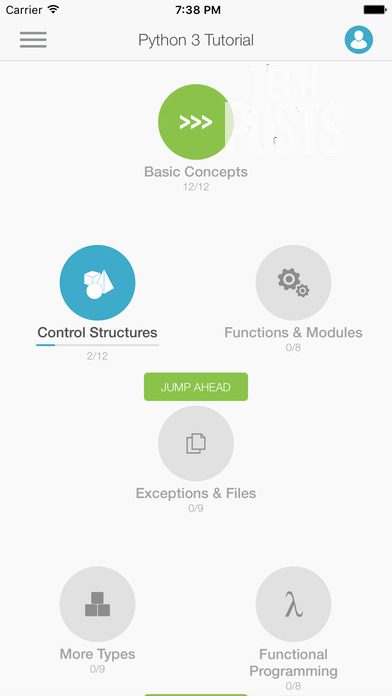 You can learn Python basics using this app, data types, control structures, functions and moduls exceptions, alongwith working with files in the Python programming language.
The learn programming application was created for the purpose of the thesis on "interactive text book of Internet Technologies". It contains list of all elements used in HTML5 explaination and the tests which are then evaluated in the form of statistical tables. Sandbox is a feature of this app where one can try to write code and then will automatically display it in the browser.
There are more than 30 programming languages you can learn through this app. There are interview questions so that you can prepare for every type of question from programming languages for your job and you can also fully customise app in the settings.
Sololearn is the free learning app which helps code learners to learn the basics of programming. The best part is that it is one of the fastest growing Global community of code learners where you can cover 11 programming languages with over 900 topics that ranges from basic to intermediary to advance levels, for FREE.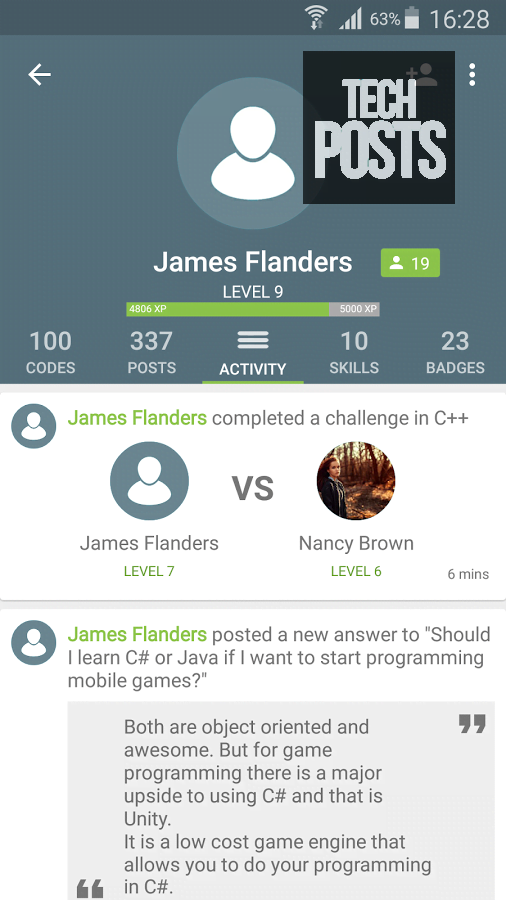 The Encode's bitesize programming lessons make learning code easy whenever and wherever you have minutes to spare. It has a totally interactive code editor which is powered by Javascript and it's one of the world's most popular programming languages. You can write real code on your Phone or Tablet with the new hands on way to learn code anywhere using this app. You can also master the principles of HTML & CSS which are the two essential coding languages used on the web.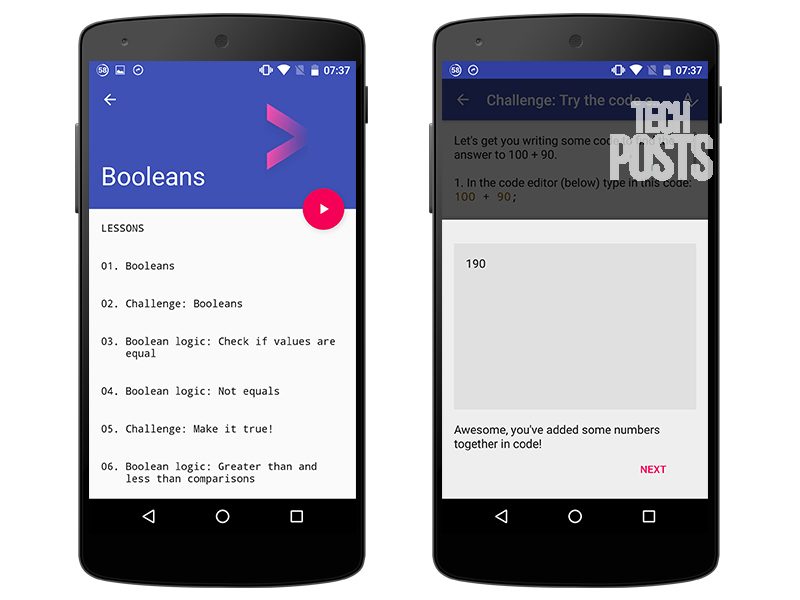 Also if you are a newbie to the programming languages, this app is definitely going to help you to introduce the world of code.
8. Treehouse
Treehouse is the best way to learn any technology. You can learn web design with HTML and CSS mobile development through coding Android apps with Java and iPhone apps with Swift and objective C. You can also learn web development with Ruby On Rails, PHP and Python and learn to develop your business skills.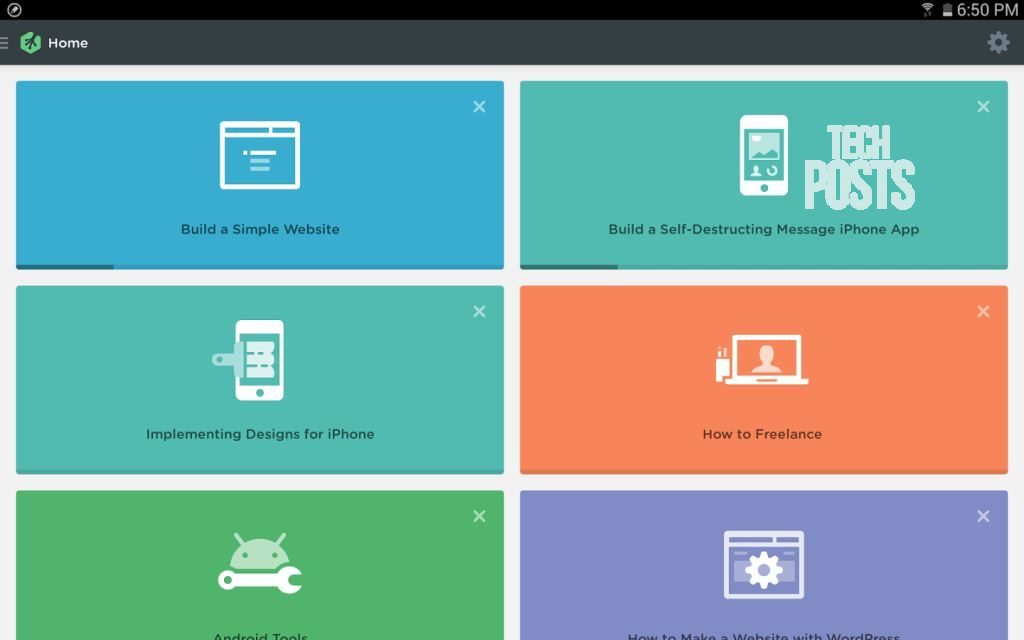 The Treehouse has over 1000 videos created by expert teachers on web design, coding, business and much more. You can practice what you have learned through quizes and interactive code challenges. Also, to make it more interactive and fun, you will earn badges as you journey through their extensive library of topics.
With Coursera you can access more than 1000 courses and specialization is developed by more than 140 of the best college and Universities around the world. You can build your career or continue your education by marston subjects for Python Programming and data science to photography and music you can stream lecture videos online anytime or download for offline viewing.
10. Code Monk
The Code Monk, I think is an awesome app to learn to program while having fun. You will get weekly series of tutorials on all topics under computer science combined with regular coding contests to test your understanding of the topic. So basically Code Monk is a weekly learning series for those who are looking to learn to code and improve their programming skills from good to great. Every week you will get access to detailed tutorials on topics like basic programming algorithms, data structures, maths and much more. You can go through the tutorials in C, C++, Java, JavaScript algorithm extra during the week and improve your understanding about each topic.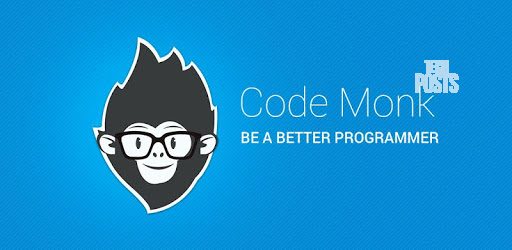 Conclusion
You will definitely find many apps on Google Play Store but some of them are ineffective. These are 10 best Android apps to learn programming in a short time. I hope you like this video please subscribe to our newsletter, visit our YouTube Channel and like this video share this video. Also, comment down below if you have any suggestions or a feedback. I will see you in my next video till then take care and have a great time.