Like food and water, Internet has become an important part of our life. It connects each other and with the World with just a single click. But what if you get disconnected due to some reasons like in remote areas where network coverage is less or unavailable, you can't access any information from the Internet. But there is a simple and easy workaround to carry all websites on your Laptop like blog sites. You'll be able to access all these sites without internet connection using your Windows PC, Mac, Linux PC, or Android devices.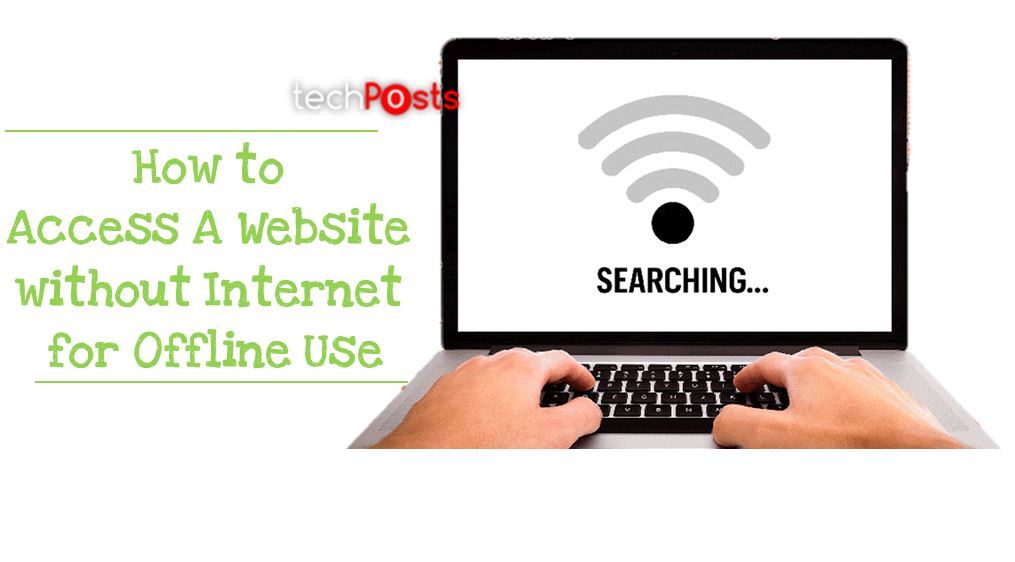 This workaround involves downloading the entire website when you are connected to the internet and there are so many programs that help you facilitate offline access to websites like Pocket available for Android, iOS, and Mac. It also offers premium services. But today I will show you how to use HTTrack Website Copier which is an open source offline browser. It's a well-known software used to access Web sites in offline mode. It allows you to download a World Wide Web site from the Internet to a local directory which you can access anytime and anywhere.
HTTrack Website Copier is available for Windows, Linux, Android, Mac OS and many other Operating systems.
How to Download a website for offline viewing using HTTracks
Step 1: First, Go    HTTrack and download it for the OS you are running.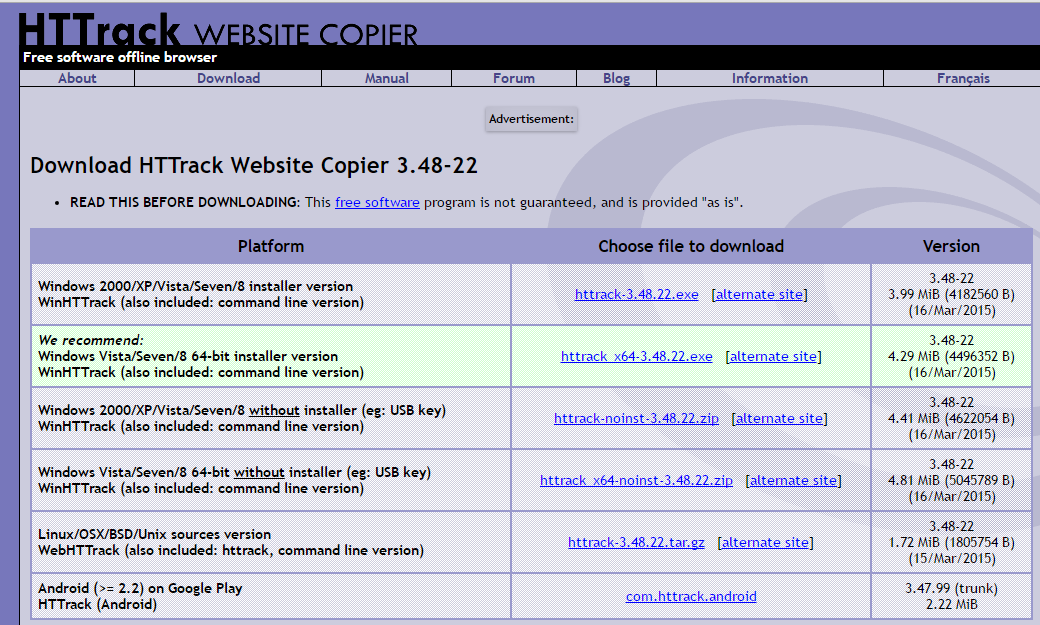 Step 2: Now Install the program and then open it. On Welcome Page, click Next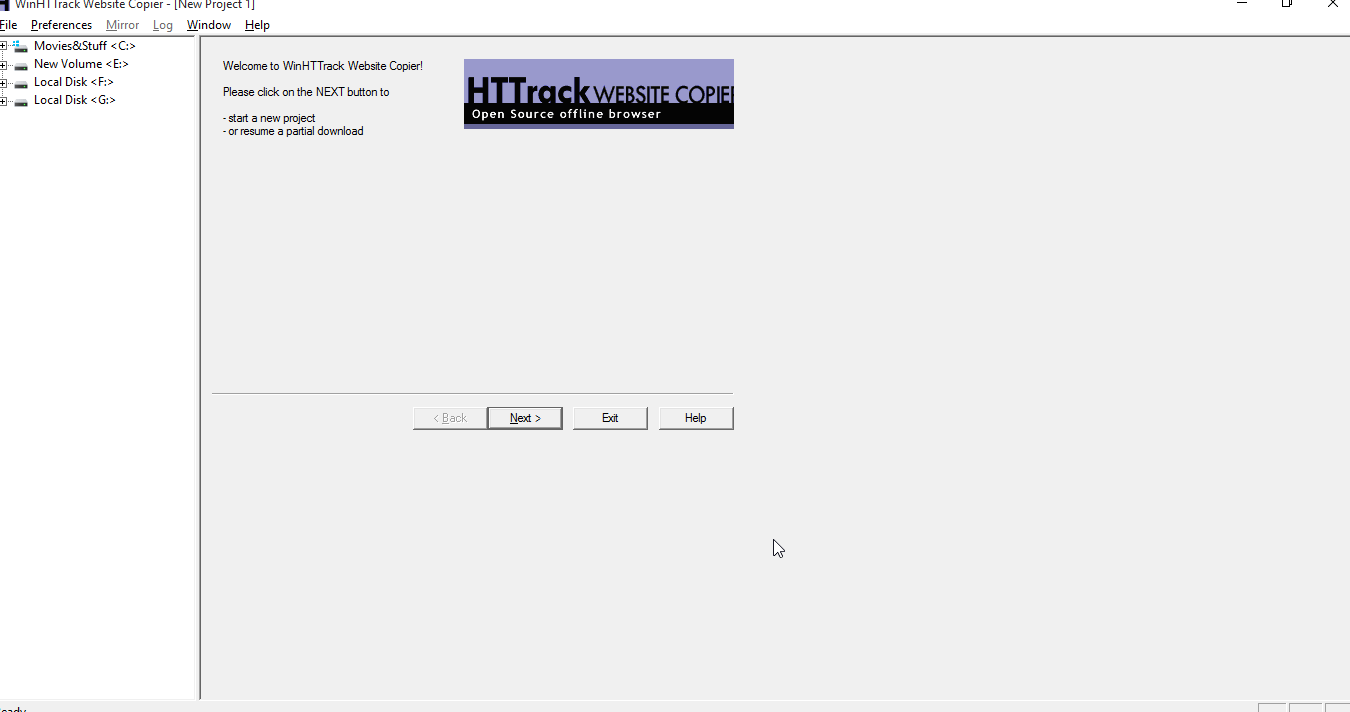 Step 3: Now Type the Project name and the Category name in the field given. Hit Next.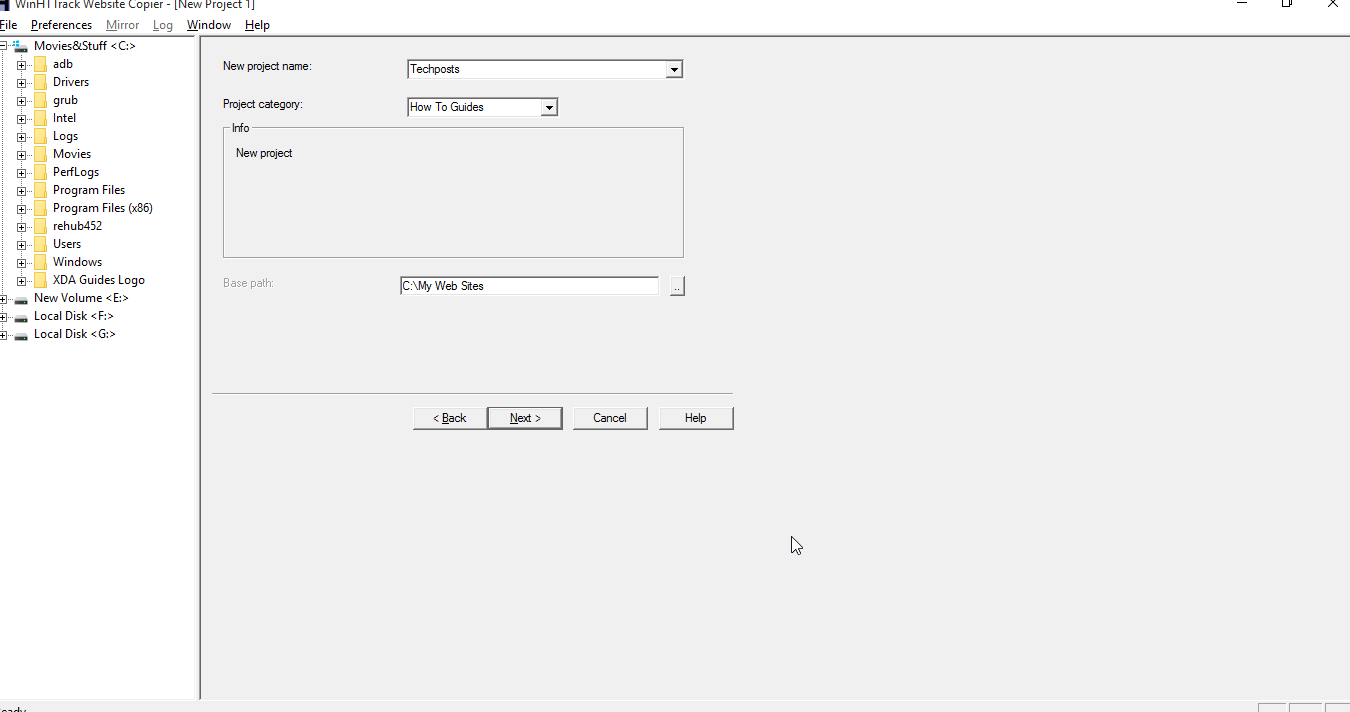 Step 4: Now from the Drop down list, choose Download Website(s) and then Click on Add URL. Now Enter the Website URL that you plan to access even when you are offline. You can choose Update Existing Download from the drop down and follow the same when you want to update downloaded data from Website.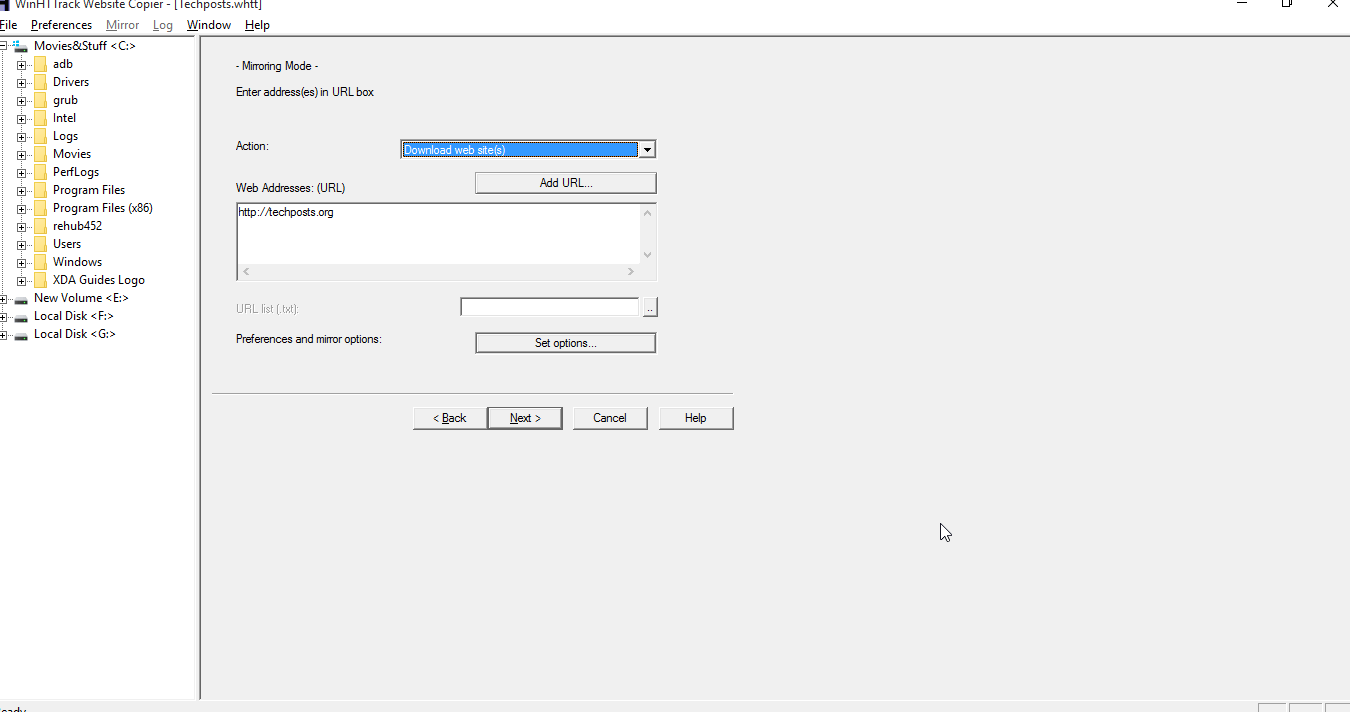 Step 5: Click on Set Options and untick Use Proxy for FTP Transfers & hit OK.
Step 6: Finally click Next followed by Finish button.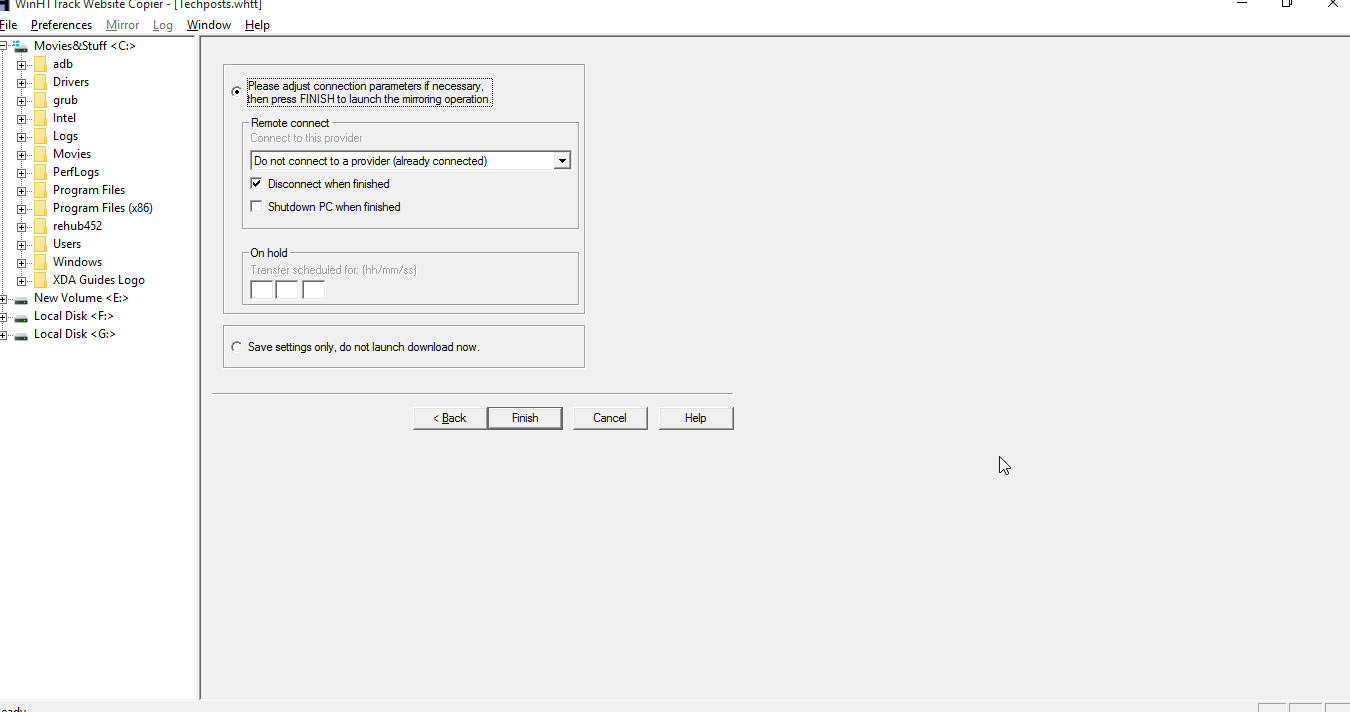 The Website download process will automatically start and it will download the entire website for you to use it or read blogs when you have no internet access. You can cancel  it anytime you want. It will Download pending content that'll be available for offline access.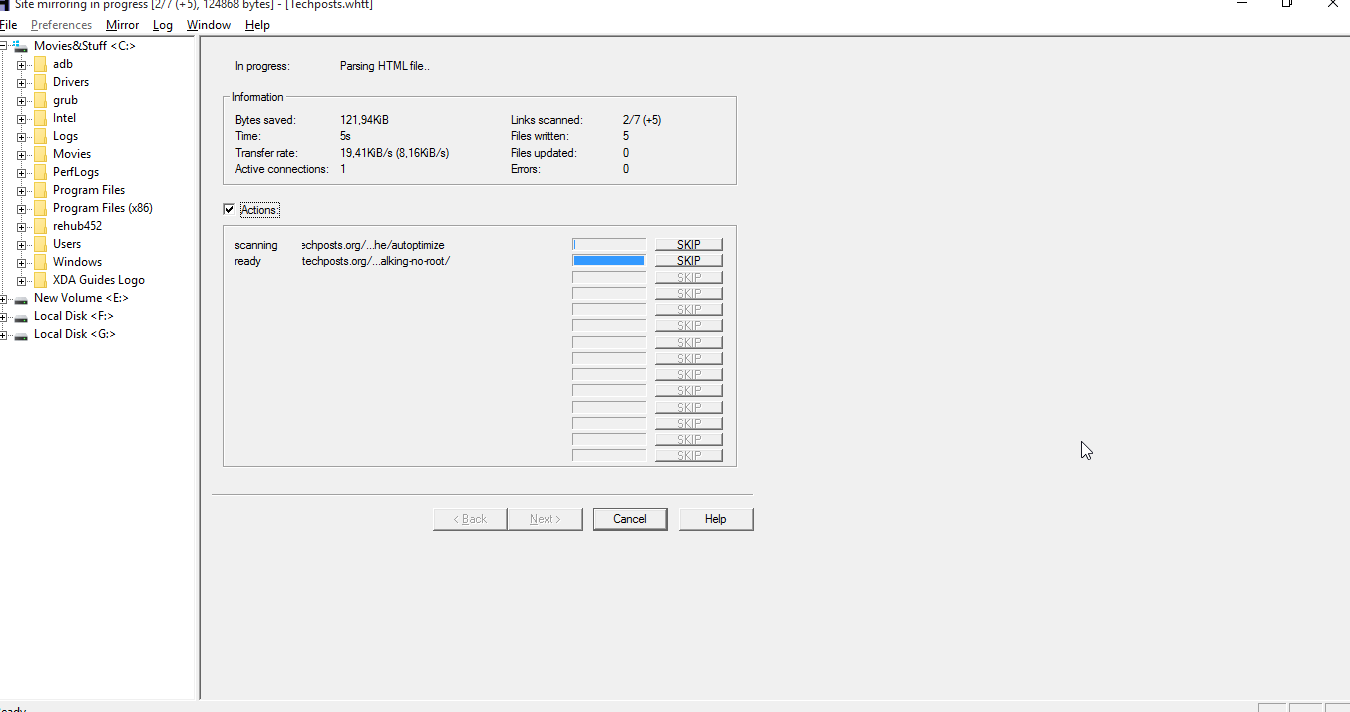 If you get any Mirror Error (see screenshot) while downloading a Website, Hit OK  and get back to Set Options and Click on Browser ID. From drop-down list select none and Hit OK.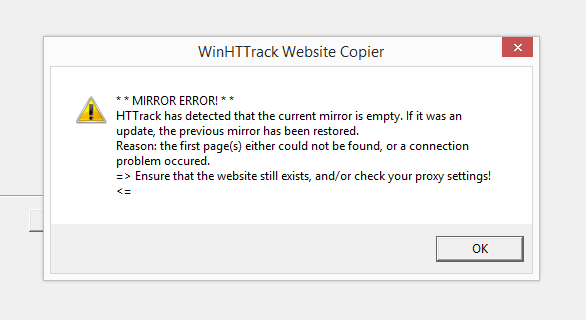 Browsing Downloaded Website and Blogs using HTTrack
Step 1: Open HTTrack and Click on File. Select Browse Sites…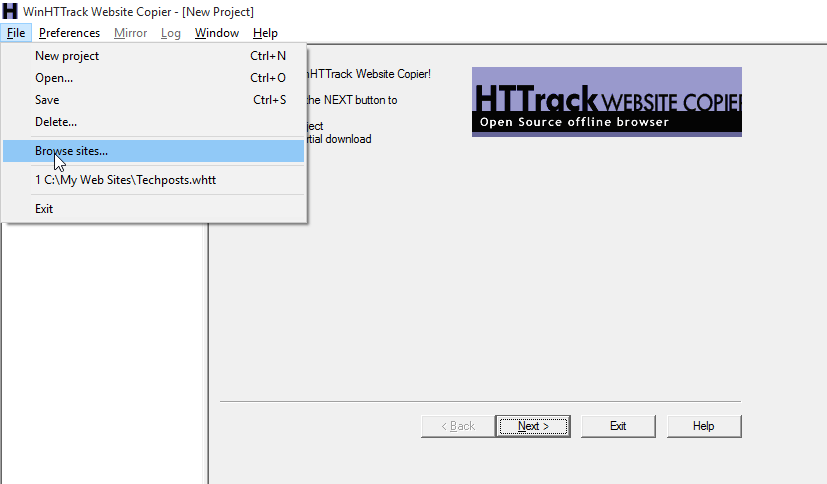 Step 2: On your default browser, a page will open with the Link of Downloaded Website that can be accessed entirely without Internet Connection.

Step 3: Click on the Site name (Project name that you have assigned) and the Website will open in offline mode.

Removing or Delete a Downloaded Website from HTTrack
Step 1: Open HTTrack. Click on File and then Select Delete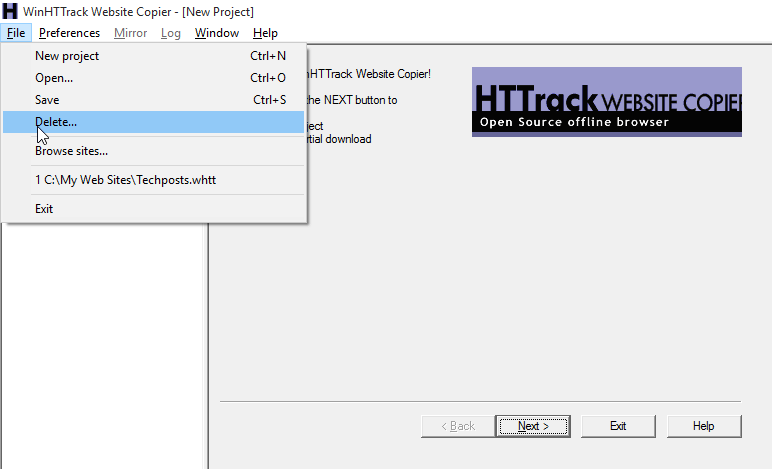 Step 2: File Explorer will open. Locate My Web Sites folder under C:\ drive (default).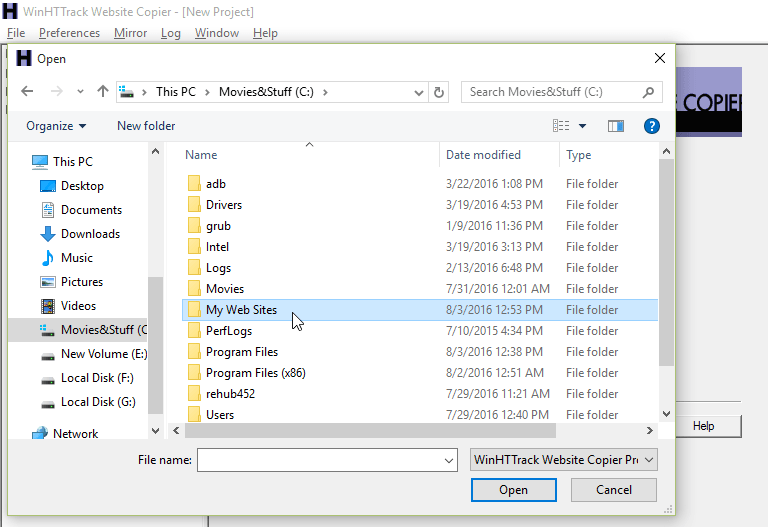 Step 3: Select file with .whtt extension. Click on Open.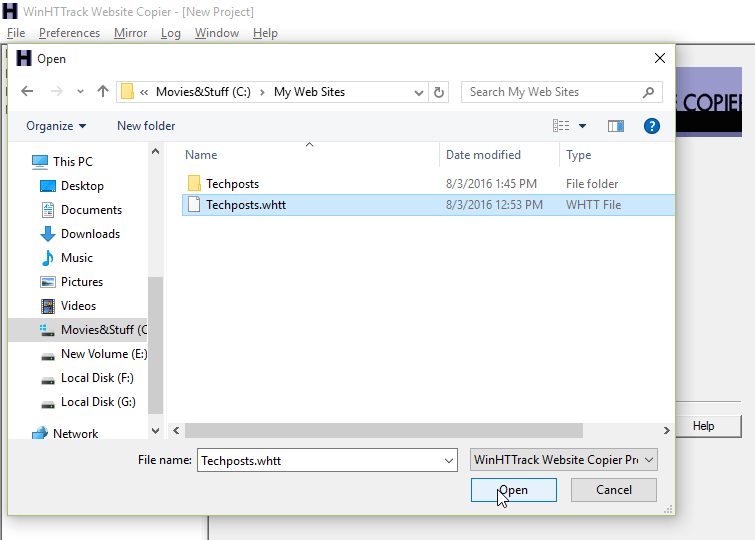 Step 4: Finally click OK.  HTTrack will delete all the Website data.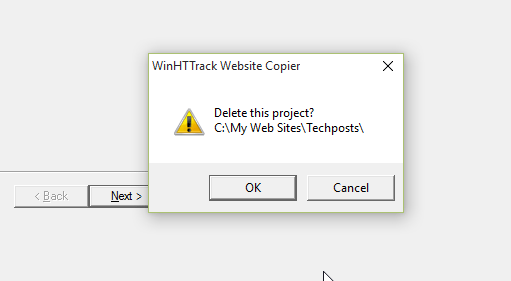 Watch this Video Guide on Offline Access to Websites – Complete Guide
So this is how you can access websites and blogs in offline mode when you don't have an internet connection available. These files will remain stored locally on your system which you can access anytime you want to using HTTrack Website Copier. The structure of website remains the same and it lets you browse a website like you browse them online. You can click any link and it will open like it open when you access them online. There are other ways also to access websites offline. You can also use Firefox web browser to access sites offline or software programs like Cyotek WebCopy to download a website for offline access. We will discuss using Firefox browser to access website offline in our next post.
I hope you liked this post and if it helped you then please share it. You can also visit our Youtube Channel to watch these tutorials. Please Subscribe to our Youtube Channel and to our Newsletter below. You may also follow us on Facebook and Twitter for instant Updates on New How to guides.