Cloud drive like Dropbox, Google Drive, OneDrive etc. change the way we store the data, we can upload data from any device like the phone, tablet or computer, and we can access the data anytime if the Internet connection is available. At the same time, we can share files with friends easily. All these features provide convenience for us to manage our files. However, there's one inconvenience that may bother you, it's kind of difficult to manage various cloud drives.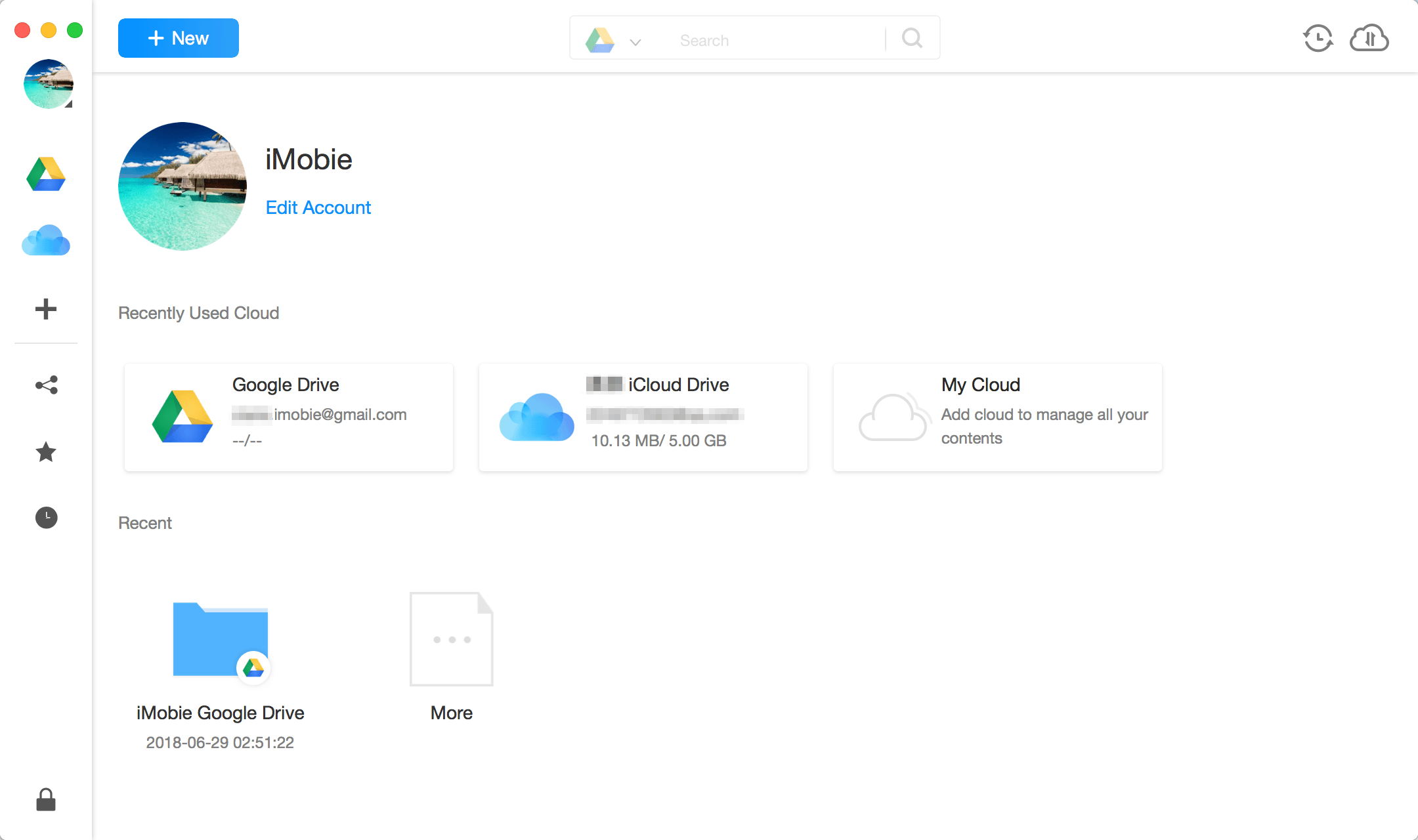 The good news is that AnyTrans for Cloud finally comes out. It can help you easily manage all kinds of cloud drives in an easy way. Just one account to access and manage all the clouds in one place. Provides both the desktop app and web app.
What AnyTrans for Cloud Can Do For You
Cloud Manager
AnyTrans for Cloud integrates with Dropbox, Google Drive, OneDrive, iCloud Drive and also other major cloud services, which lets you easily access various cloud drives and also different accounts of the same service. You can drag and drop, upload and download, delete files, and rename the files/folders.
Cloud Transfer
Cloud to Cloud Transfer – AnyTrans for Cloud lets you transfer files from one cloud drive to another one quickly, no matter you want to move the whole content or just a piece of the picture, only one simple click is needed. Supports offline transmission, you do not have to wait for the transfer when transfer completed, an email will send to you to tell you that the transfer has finished.
Transfer between Cloud and Computer – AnyTrans for Cloud also allows you to transfer data between cloud and computer. You can drag and drop the files, which is quite simple. It will use maximum Internet bandwidth to guarantee transfer speed.
AnyTrans for iOS also enables you to share files with others, which is easy, flexible and secure. You can share the files in various ways as per your needs: via the Facebook, Twitter, Google+, a link or the email. To protect your files, you can set the password, the valid time, and also lets you revoke the share link if you want to.
Try AnyTrans for Cloud
Easily access all cloud drives, quickly transfer files between cloud services, safely share cloud files. All those functions are available in AnyTrans for Cloud, click here to start a new way to manage your cloud drives.