This is a detailed Avast Cleanup review, a software that optimizes your PC for better performance. It's highly recommended for older PC that tend to slow down with time and usage. Read more to know more about the Avast Cleanup Premium software.
Avast is a well-known cybersecurity software organization, based in Czech Republic. The company provides antivirus, anti-spyware, and anti-malware protection for your Mac, PC, and your mobile devices powered by Android & iOS. With more than 400 million users worldwide, Avast also features a vast line of great tools specially developed for home and business users. These include VPNs, registry cleaner apps, secure web browsers, etc. One of them is the Avast Cleanup Premium software.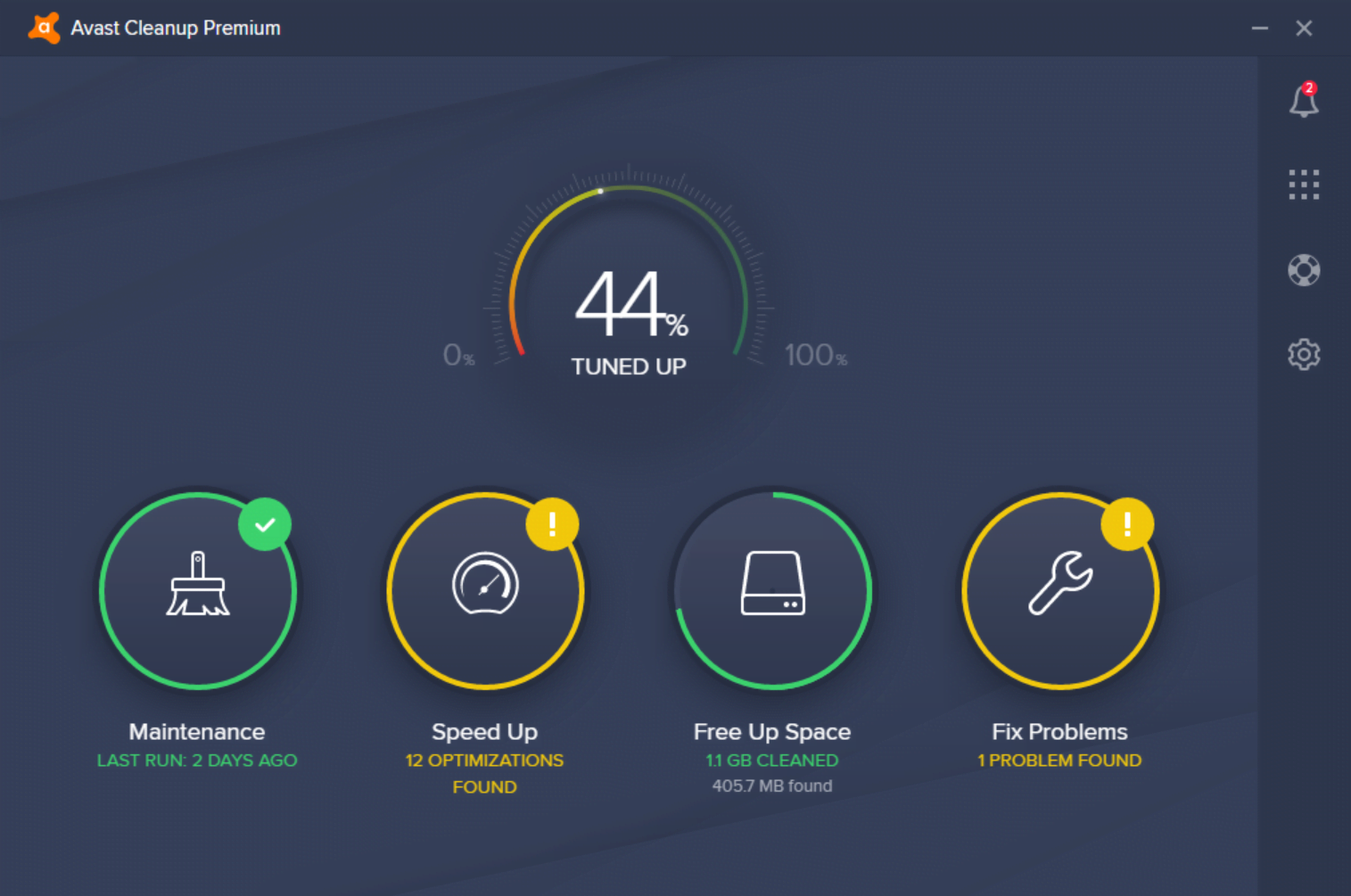 The Avast Cleanup Premium is a system optimization software that scans your PC or Mac, resolves performance issues, boosts your PC speed, and concedes disk storage by deleting junk files, and bloatware. The software is paid and some users find the price of Avast Cleanup Premium on the higher side. Therefore, in this post, we will review the Avast Cleanup Premium software and if the software worth your hard earned money or not.
AVAST CLEANUP REVIEW
Avast Cleanup offers some of the best features required for optimum PC optimization and helps Avast Cleanup Premium standout from other similar software. The software does not offer unnecessary options and features, as Avast knows what options do a user needs.
Currently, the software is available on a subscription basis. You can start with the trial version and can move to the premium after the trial ends. The company calls Avast cleanup app as Next generation tune-up and cleanup app for your PC.
Avast Cleanup Premium current costs you $49.99 per PC per year, $89.99 for two consecutive years, and $129.99 for three complete years of protection. Considering a cleanup app, the cost is on a higher side.

Below are some of the tools and features the Avast Cleanup Premium tool offers:
Shortcut Cleaner
The option helps you delete the dead shortcuts that are often left after cleaning the system. Sometimes these dead shortcut will go away after system restart but many times, they remain there on the desktop and other locations. With just one click you can clean your system from dead shortcuts.
Browser Cleaner
To ensure privacy, it's important that you keep your browser history and data clean. The Avast Cleanup helps you destroy browser data and internet traces such as cookies, browsing history, saved passwords, autofill forms, and much more. The software supports more than 25 web browsers including Chrome, Internet Explorer, Mozilla Firefox, Opera, and so forth
Disk Cleaner
While using the system, over a period, your PC accumulates a lot of system and application traces, which contains data about your system and application usage (Email apps, messenger apps, MS Office autosaved files, and so forth). The software helps you clean up your system and application traces with just a click. It currently supports over 200 different programs and can clean up most system and application traces.
Bloatware Removal
One of the most crucial features of Avast cleanup software is its ability to detect bloatware. The Internet is full of sh**t if you are not browsing responsibly or lack experience. You may end up installing software or application that you never intended to install in first place. The Avast Cleanup helps you remove such third party toolbars, trials, and ads from your system and browser.
It's important to keep the system clean from such bloatware as they continuously collect data about your online activities which can be fatal if you access online banking and social media accounts from the same system or browser. Needless to say, that's quite common.
1-Click Maintenance
If you feel your system became sluggish and freezes frequently or shows signs of a slowdown, use 1-click maintenance option. It tunes up your PC by employing cleaning 6 critical cleaning tasks in the system. After running the 1-click maintenance, you surely are going to see a significant improvement in the system performance. If not, consider upgrading hard drive with SSD and adding a little more RAM.
Sleep Mode for Apps
One of the unique feature that the Avast Cleanup offer is its ability to put apps to sleep mode or into hibernation. Especially those apps that keep running in the background needlessly. The option is helpful when you running your laptop on the battery. It helps save battery juice quite significantly and lets you work calmly without worrying about draining laptop battery
Registry Cleaner
More often, registry files are responsible for sluggish performance behind the applications you run on your PC. Overhead Registry file can sometimes create serious performance issue and thus, it's important to keep the system clean from the hidden junk in the form of registries.
Beware, deleting registry file can result in system failure too, so using a sophisticated software such as Avast Cleanup is highly recommended. You may also go with free CCleaner app but recently CCleaner's latest version has been rolled back due to outrage over data collection. In near future, users will be able to have more control over their data
Is Avast Cleanup Premium Worth Your Money?
Just by looking at the features and options Avast Cleanup Premium offers on the paper, you can't really decide whether the software worth spending money. To find out, you must install and run the Avast Cleanup app on your PC. The software comes with 30-days money back guarantee.
You can test the software and review the Avast Cleanup yourself to check if it suits your requirements and does it helps you actually improve your system performance significantly.
To give you an idea, we have already tested and reviewed Avast Cleanup software on our PC and we found the software to be really useful. We loved the design and it's ability to optimize system. Please note, this is not a sponsored or paid review. It's an honest review as we found there are too many people online looking for the software review before making their final decision. Therefore, here is what we think about the Avast Cleanup Premium software.
Download Avast Cleanup Premium Free Trial
What We Think?
While comparing the software with others in the market, we realized that Avast offers much better features at one place and we think it's a great utility that can help you make most out of your PC especially when there are not enough resources available to the system. Most importantly, it's trustworthy when compared to other freeware. The Avast Cleanup Premium can be used on any Windows PC but is more beneficial for an older (aging) PC.
You can go with CCleaner for the cleaning system, however, for complete system optimization, Avast Cleanup is the one we recommend.
Hope this Avast Cleanup review helps you decide whether you should go for it or not. For more reviews like Avast cleanup and HowTo guides, subscribe to our newsletter and follow us on Facebook and Twitter. Do subscribe to us on YouTube to watch our latest video guides and learn something new every day.
Avast Cleanup Premium Review 2018
Bloatware Removal

Registry Cleaning

Disk Cleaning

Browser Cleaning

PC Optimization