In this guide, I will share simple methods to backup and restore your Samsung Android data, apps, contacts, messages, and settings by using the official Samsung Apps. The guide will help you create a backup of your valuable data, such as photos, videos, music, documents, etc. stored on your phone's internal memory or SD card.
Steps to Backup Samsung Android Data
One of the easiest ways to backup Android is to connect the device to a PC, open the Phone's Storage and copy all data to your system drive or external storage.
You may also connect a USB pen drive or SSD to your Android phone via OTG and then copy the data to the storage media. However, this doesn't back up your Apps, Settings, Contacts, Messages, and other data. To back up all your data from an Android device, you need the help of software or application.
So first, we will look at the Samsung Smart Switch app, which is available for both Windows and Mac systems.
It helps you backup and restores data from Samsung Android devices. The app allows Samsung users to backup or restores their data in a few clicks. The steps are as follow,
Choose what data you want to backup and whether you want to backup data from the SD card also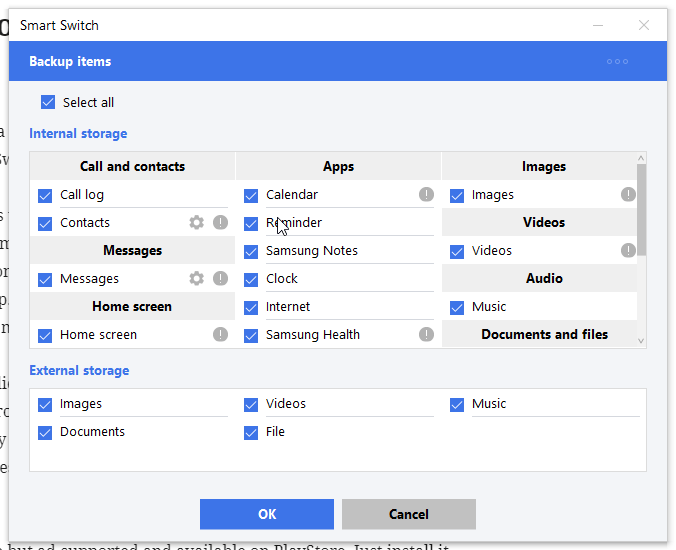 Then click 'OK' to start the backup process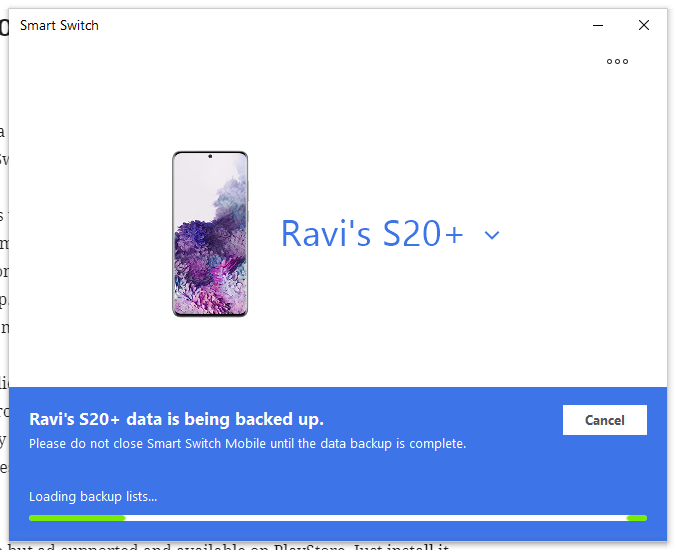 Once complete, click 'OK'
You can then browse to Documents folder and copy the backup folder to cloud or external storage for safekeeping. This will help you restore data in the event of data loss or theft.
Steps to Restore Samsung Android Data
To restore data on any Samsung device, just connect it to your system where Smart Switch is installed and choose 'Restore'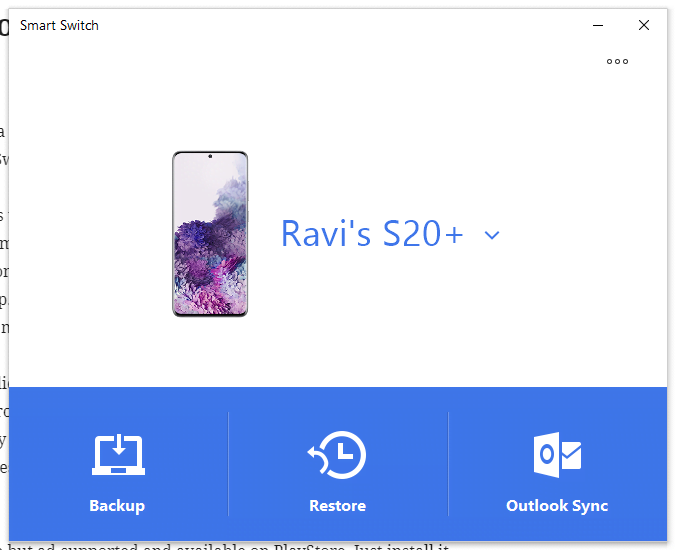 The app shows the last backup with data. In case you want to restore previous or some other backup or backup file copied from a different PC, you can click on the select your Backup Data button and then choose the desired backup.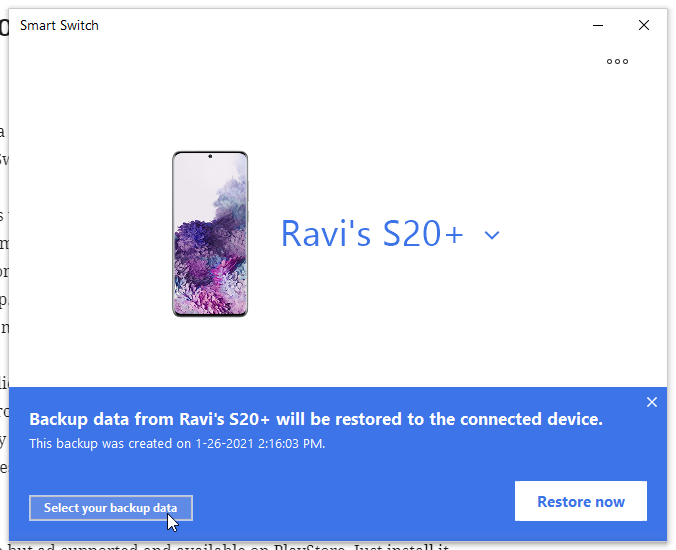 You may also select 'Manually Select backup' to choose the backup folder manually.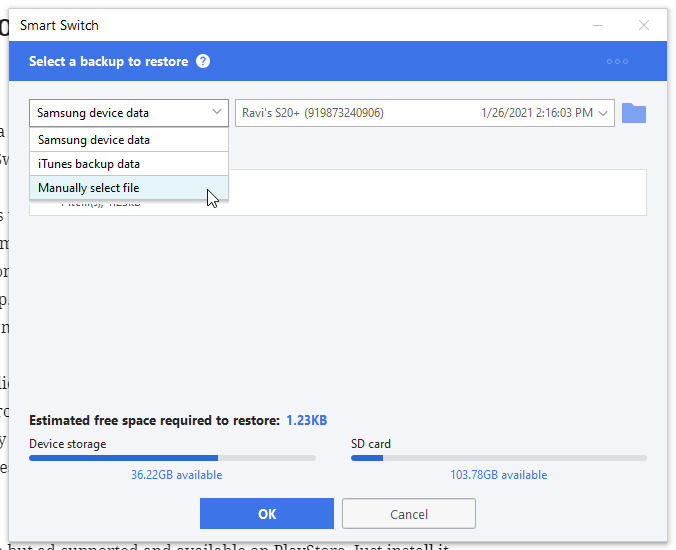 Then simply click 'Restore Now' to start restoring your data back to your Samsung Android device. The app is fast and backups all the data. However, it backups only a few Samsung app data.
Steps to Backup or Restore Android Apps
To backup Apps, you can use a 'Backup and Restore' app on any Android device to backup and restore data.
The app is free but ad-supported and available on PlayStore. The steps are as follow,
Install the app on your Samsung or any other Android phone and then open it
Grant required permissions and then select all the apps you want to backup.
You can choose to backup Apps on your local phone store or save them on Google Drive.
The backup items are shown under Archived Tab or Google Drive tab where you saved the backup
To restore apps,
Just select the Apps and Restore them. The app automatically restores and installs the app back on your device.
The app also helps you create APK files of installed apps and allows you to share the Apps with other devices.
So that was how you can backup data on your Samsung Android devices. If you liked this guide, please share and let us know via comments down below. Thanks!