Chrome does allows you to cast videos on ChromeCast but there are many website which disabled this feature including the Instagram. You can't play Instagram videos on ChromeCast or Fire TV as the app itself doesn't supports the casting. Now to play all these videos from sites which doesn't allow, we have an app available exclusively for Android users. There are many apps available for iPhone or iOS users but they have limitations. So if you are an Android user and use either ChromeCast, Fire TV or Android TV, this guide is for you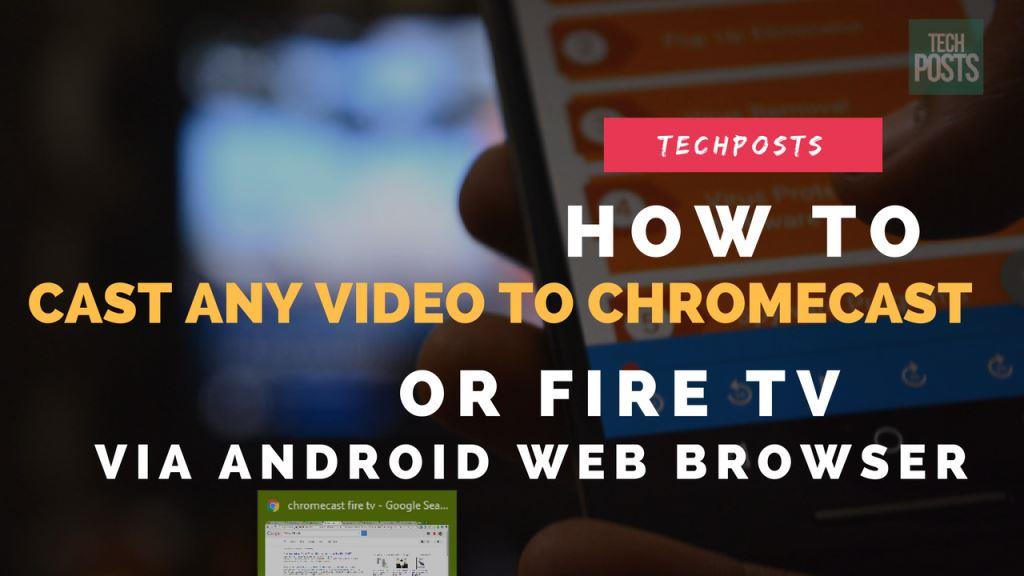 Thanks to developer Martin Kainzbauer who created this app called Cast Controller for Android OS. This app is basically a browser app where you can browse any website and play almost any video from the Android mobile web right on the big screen. That's the power of Android iOS doesn't have.
So watch this video guide I just created and uploaded on YouTube channel. Please subscribe us for more such videos on YouTube and help us grow.
Hope you liked this post about How to Cast Any Video to ChromeCast, Fire TV or Android TV via Android Browser. Please share Techposts and subscribe us for more such how to guides. Also Like or follow us on Facebook and Twitter for instant Tech Updates.