What if i say you are being listened or your video is being recorded while you are reading this post? Scary, right! But that's possible. Security researchers recently found a Chrome bug that Allows Sites To Spy On You By Secretly Recording Audio/Video.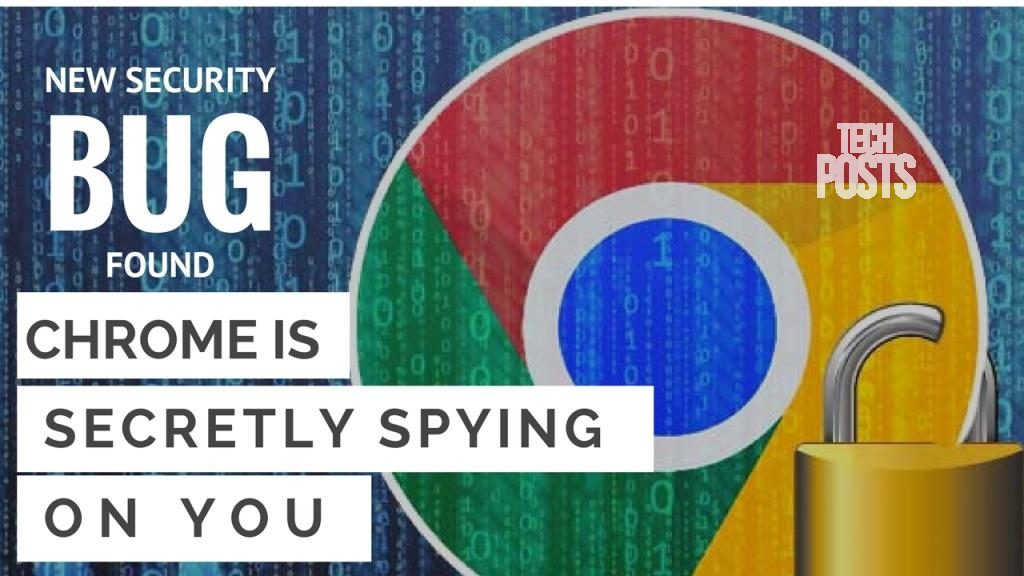 How Chrome Bug Allows Sites Spy on You by Recording Your Audio or video
Chrome is the most used web browser around the world, be it on Windows, Android, iPhone or any other device. It comes with all required features that are needed by the users. But recently, researchers have discovered a new security flaw in the Chrome browser. Chrome web browser can record video and audio without showing any alert and without the user knowledge.
This flaw was discovered by an AOL web developer "Ran Bar-Zik" who was working with WebRTC. According to him, the flaw is in how Chrome handles WebRTC. Once the video and audio are sent to the browser, it is possible to the site where the WebRTC stream will be sent running javascript that records these elements, not showing the user that they are being recorded.
But it's not that serious because in order to perform this unauthorized operation, the site that we access must be authorized to access the video and audio of the user. But problem is that many users authorize these permissions without reading what they're authorizing. So be careful about permissions whenever you grant access or authorize any app or site.
Google has been alerted about this flaw but Google says it's not a security breach. According to Google, in mobile browsers, there is no notification and even on the desktop, it is only displayed when there is space in the interface.
So now that Google is not working to resolve from their end, you need to be careful about you actions on web while using the Chrome. Share what you think about this flaw. Is it serious or not!
Be sure to check our other How To Guides and reviews. Also, visit our YouTube channel to watch video guides and reviews. You cal also follow us on Facebook, Twitter and Google+ for quick updates.