Since the Facebook- Cambridge Analytica scandal, people started deactivating their facebook account. The Cambridge Analytica scandal was the biggest privacy breach that also influenced the US general elections. Those who know how to deactivate Facebook account freed up themselves. However, there are still many who don't know how to deactivate or delete their Facebook account. For them, here the simple and quick guide on how you can download your Facebook data and deactivate or delete your Facebook profile to safeguard your privacy.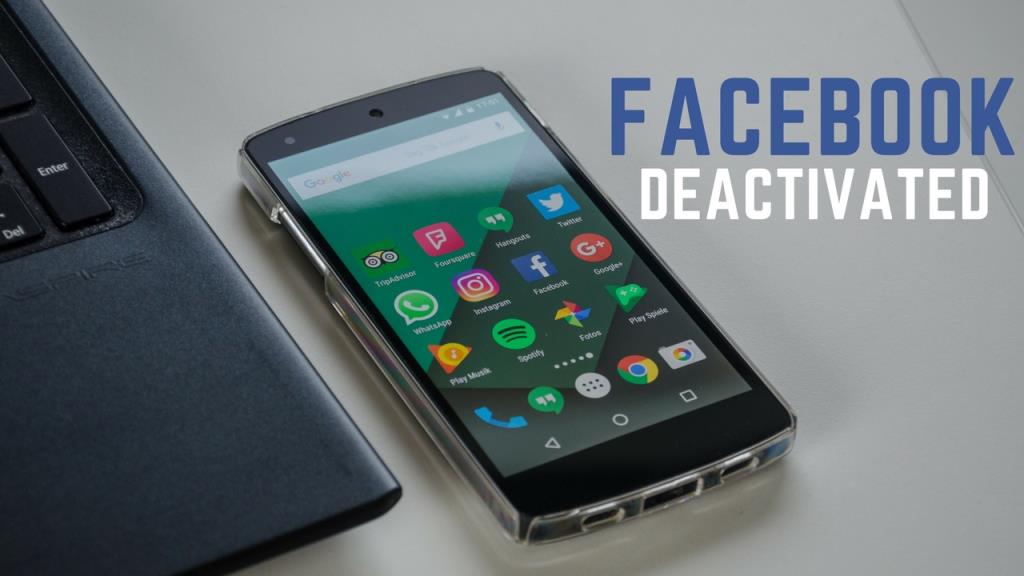 Heads Up!
Deactivating Facebook profile doesn't harm your data on the social media platform. However, if you are going to delete your Facebook account, you might want to download your data. After GDPR (General Data Protection Regulation), the user now has the control over his data and thus, you can download your Facebook, Instagram, Twitter, etc. data and save it to your local system.
Deactivate a Facebook profile
Method 1: Deactivate Facebook Profile Temporarily using Android or iPhone
Open the Facebook app on your Android or iOS device. Make sure you are logged in
Tap three lines at the top right in Android and at the bottom right in iOS devices
Go to 'Settings & Privacy' in Android or tap Settings in iOS device
In iPhone & iPad, Tap Accounts Settings>General>Manage Account
Tap on 'Deactivate' link
Enter your password & tap Continue when asked to confirm Facebook deactivation
In Android devices, scroll down and tap on Settings & Privacy>Personal Information
Click Manage Account & then click Deactivate Link
Enter your password to confirm and that's it. You have successfully deactivated your Facebook profile.
Method 2: Remove Facebook Profile Temporarily on PC & Mac
On your Mac or PC, open a web browser and log in to your Facebook account
Click on the down arrow  at the top right of the Facebook page & click 'Settings'
Go to the General tab in the left column and then click 'Manage Account'
Click 'Deactivate your account' & confirm by following further instructions
While your Facebook profile is temporarily deactivated, your profile will be hidden from your friend and public. However, a few information such as messages you sent may still be visible. In addition, your friends will be able to see you on their friend's list but they can't access your profile anymore. In future, when you decide to reinstate your Facebook account, log in and proceed with activation.
Delete Facebook Profile Permanently
In case, for some reasons, you want to permanently delete your Facebook profile, follow these steps on your Android device:
Open Facebook app
Tap three lines at the top right in Android
Go to Settings & Privacy in Android
In Android devices, scroll down and click 'Download Your Information'
In the next page, select what Facebook data you want to download. Uncheck all activity data you think is useless such as Ads data
You can further choose the date range to download specific data or let the option on default
Select format: HTML or JSON and then finally choose media quality: High, Medium or Low
Click 'Create' File button. That's it. Wait till Facebook prepares your data in a compressed folder and shares a download link
After downloading data, go back or simply go to Settings & Privacy
Scroll down and click 'Delete your account and information'
Facebook asks you to enter the account password to confirm account deletion
Enter the password and proceed. Your Facebook account will be permanently removed from Facebook along with all your data permanently
To delete a Facebook account on iPhone, iPad, Mac or PC;
Click or paste https://www.facebook.com/help/delete_account in the browser address bar
Login with your Facebook Account
Then click 'Delete Account' button and proceed with confirmation to permanently remove your facebook profile