Instagram has come a long way when it comes to communicating with your fellow mates. Sharing videos and stories on the app has become a common thing to do. With that, no longer would you need to save an Instagram video in the app or start a screen recorder to have a copy of an Instagram story (videos). Gone are those days when people struggled with having to scroll down to look up their favorite videos again. There are ways by which you can download Instagram stories, reels, and videos on PC, Android, and iOS. Below are a few of them.
Download Instagram Stories using Online Video Downloaders
One of the simplest, easiest, and most convenient tools available on the Internet are these online video downloaders. The best thing about them is that you need not download or install anything on your device for these tools to work. Also, they are platform-independent as they are websites that fetch the videos and stories from Instagram and directly download them on your device.
Some of the websites that can be used to download Instagram stories and videos on PC, Android, and iOS are: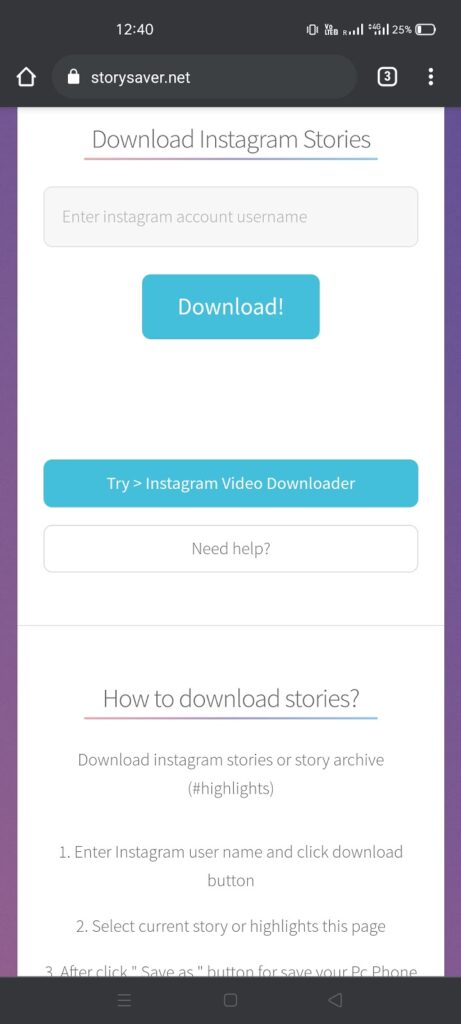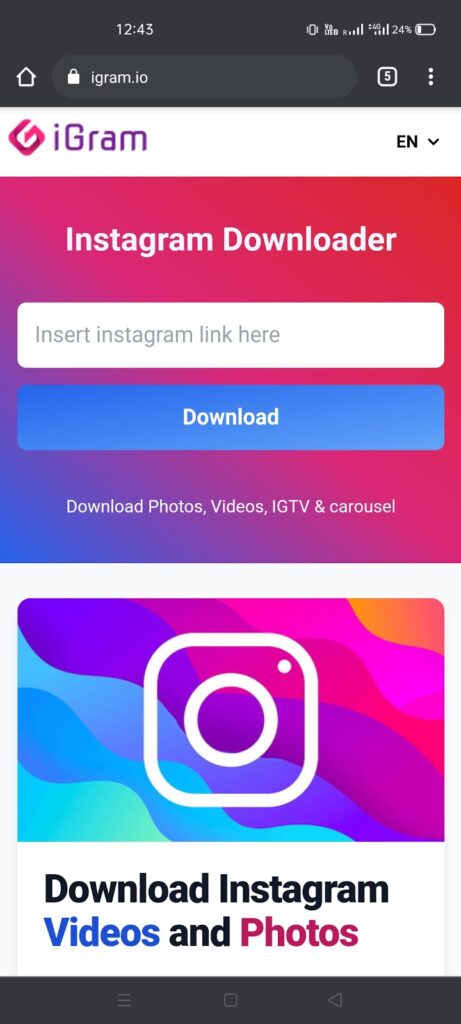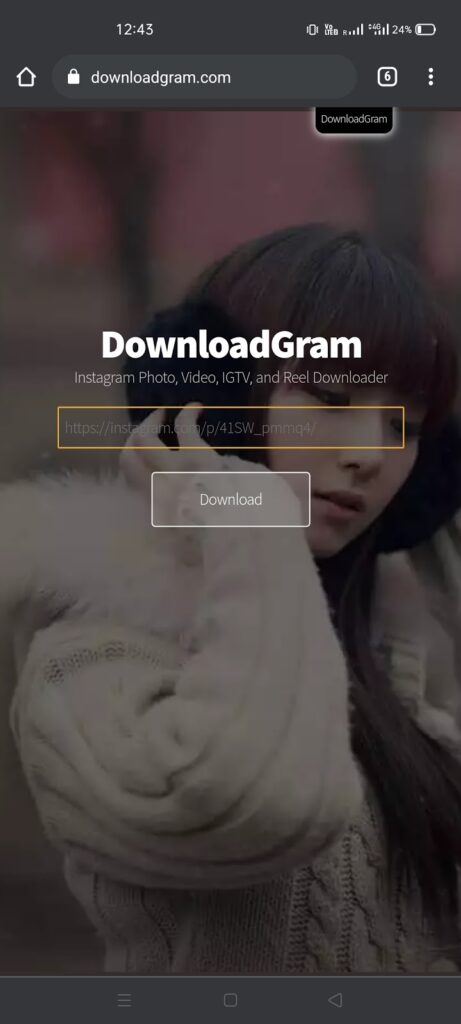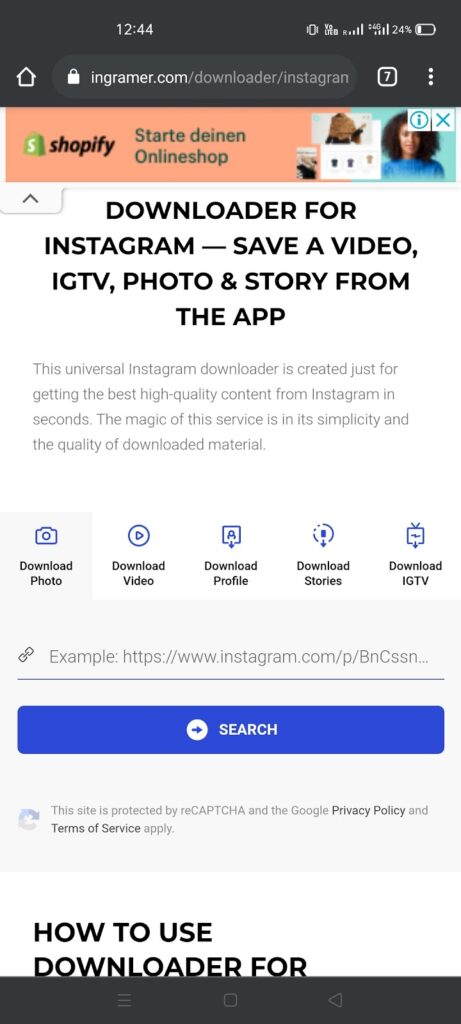 The steps involved in downloading Instagram stories and videos to your device are the same for every website mentioned above. All you have to do is the following:
Open Instagram.
Copy the link to the story or the video that you wish to download.
Go to any of the above websites.
You'll see a text-box on the home page itself and as a hint, "Paste your link here" would be written. Paste your link there.
Click on the Download button that you see below/beside the text-box.
Apps For Instagram Story Downloads
If you wish to have a permanent solution, there are many applications available on the Play Store as well as the App Store. These applications would want you to log in to the app with your Instagram account. They will then provide you with an option to download media files from within the app.
Some of the apps to download Instagram stories and videos on your device are as follows:
Photo & Videos Downloader for Instagram – IG Saver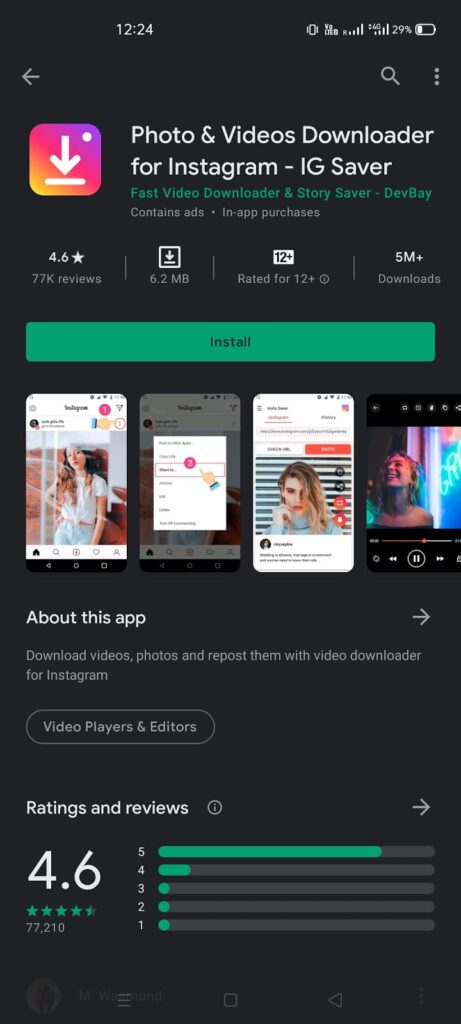 Video Downloader For Instagram by dobby.life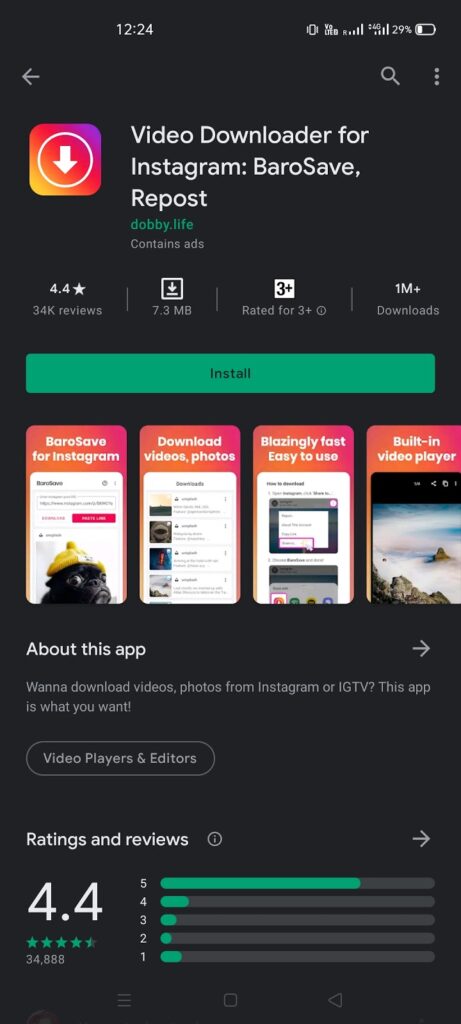 Video Downloader For Instagram by Everyday Apps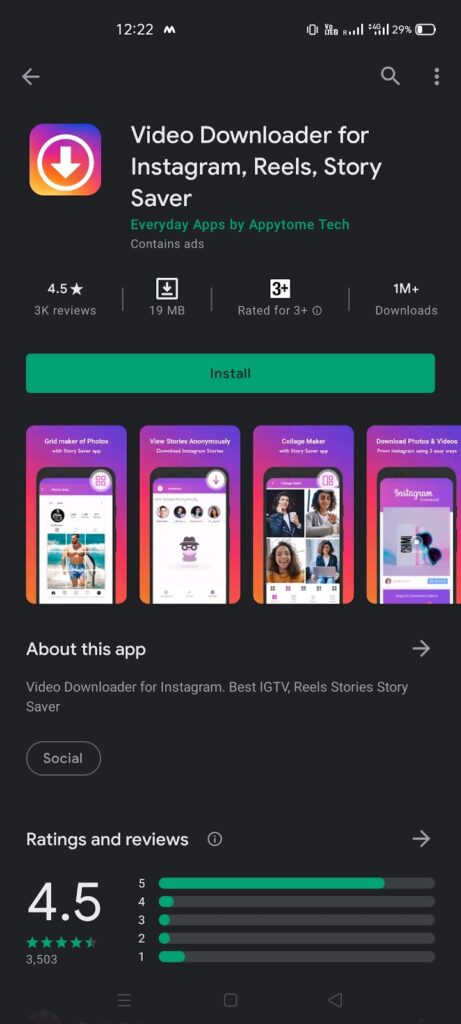 Story Saver For Instagram by Appyhigh Technology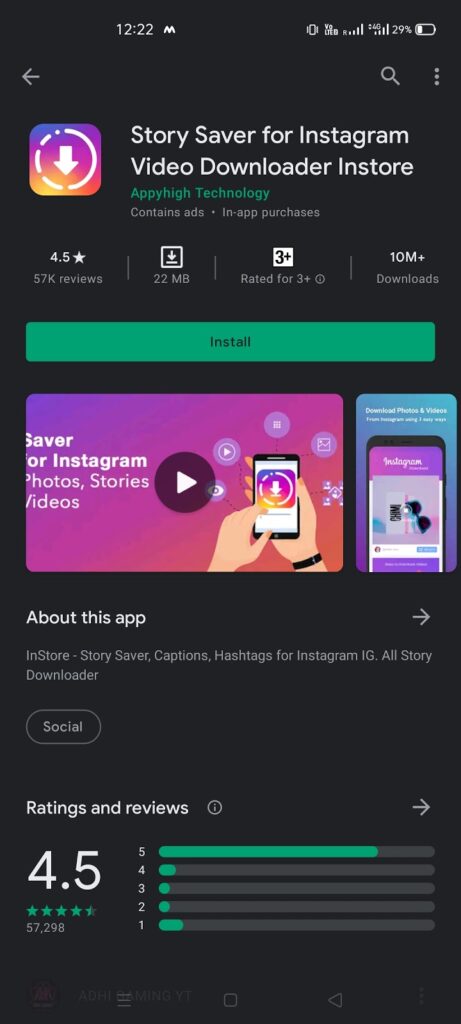 Also, there is a widely popular app that is used by millions of people from around the world to download Instagram photos, videos, stories as well as reels. It is Instagram++. You can download and Install Instagram++ on Android and iOS and replace the official Instagram app.
If only Instagram provided an option to download the media files in the app, it would have been so much easier for everyone to do so. Also, we wouldn't see so many applications anywhere. Writing this article brings us into thinking that the lack of a feature in something gives birth to numerous businesses all over the world. Isn't it amusing?
On that note, we would like to end this write-up in the hope that all of the above-mentioned ways have cleared your doubts on how to download Instagram stories and videos on PC, Android, and iOS.