This How to guide is an update of our previous post where we showed you how you can Download Official Windows 7,8,10 ISO Files from Microsoft for Free. Now in this guide, we will show you how you can download Windows 7,8,10 ISO for all editions and Microsoft Office 2010 and 2011 edition for Windows and Mac OS for free. This might sound impossible but there is a Javascript hack that we will be using to get official download links from Microsoft's official webpage. A very big thanks to hacker @nummerok who is the man behind this hack. We will be explaining two different methods to download Windows 7,8 and 10 ISO. So let's get started,
Method 1: How to Download Microsoft Office and Windows ISO from Microsoft's Official Website for Free:
Step 1: First of all visit https://www.microsoft.com/de-de/software-download/techbenchYou'll see that Microsoft is providing only Windows 10 Edition for free here.
Step 2: To get all 56 Windows OS Editions, we need to use a Javascript code after which you'll be able to download all editions of Windows OS. Copy the Javascript code from https://t.co/DsoiCrIQKv and copy the code.
Step 3: Finally, go back to https://www.microsoft.com/de-de/software-download/techbench in your browser tab and press ctrl+shift+j (chrome & firefox). A box in the left side or below will open. Simply paste the code into the box and press "Enter".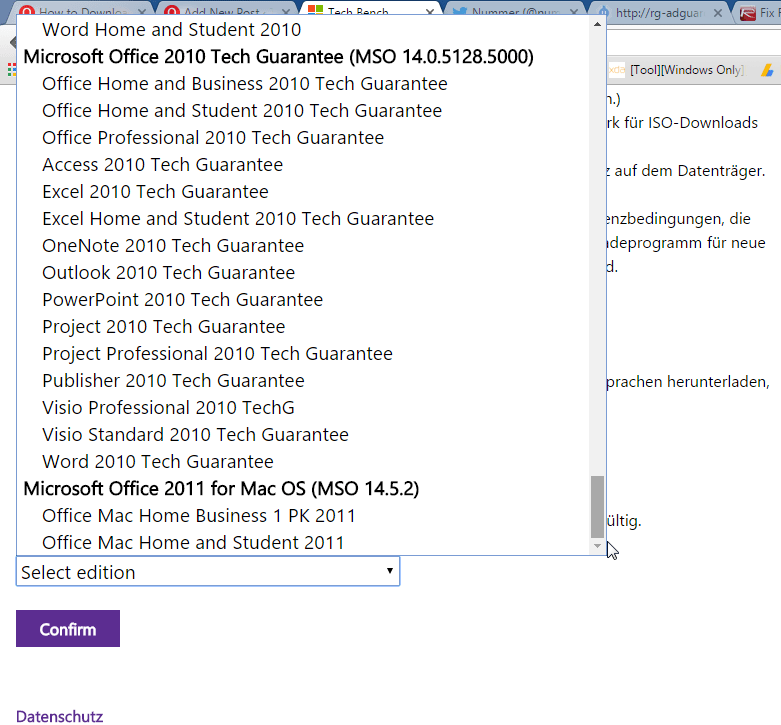 Method 2: Download Official Windows 7,8.1 and 10 ISO and MS Office and all Microsoft Tools using Universal Windows Downloader
Again I credit goes to "nullptr.space" for developing this tool for downloading Windows OS ISO's and MS Office for Windows and Mac for free. This is a very tiny program (only 22KB) which doesn't need installation. All you need to do is download the program and run it. It also allows Mac user to Download MS Office 2011. Let me show you how it works using screenshots and video guide,
Step 1: Download the Universal Windows Downloader and Run it.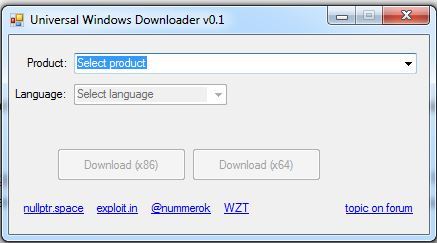 Step 2: From Dropdown, select Windows Edition or MS Office 2007 or 2010 edition whichever you want to download.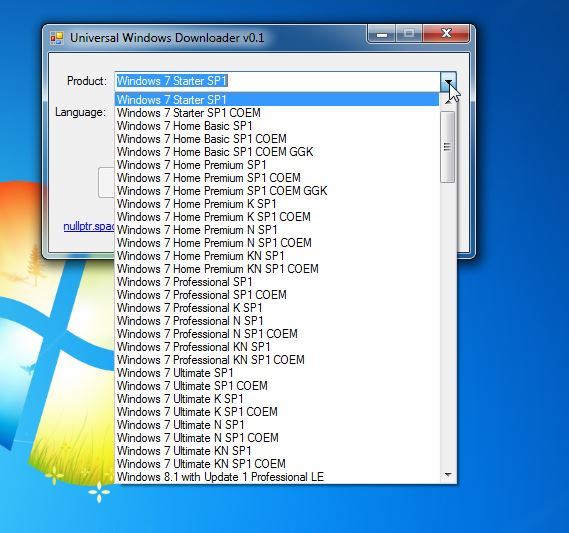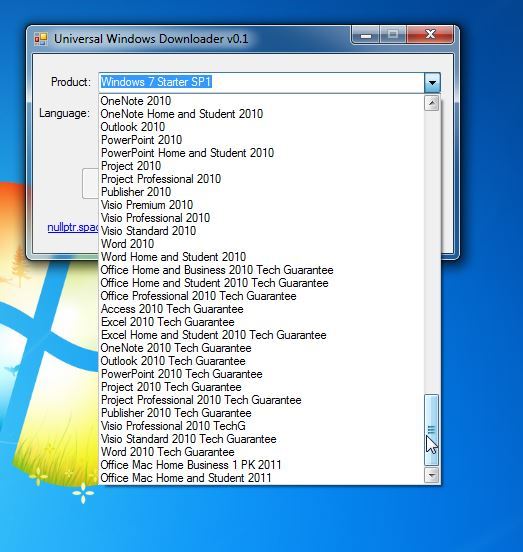 Step 3: Wait for a few seconds and then select the Language.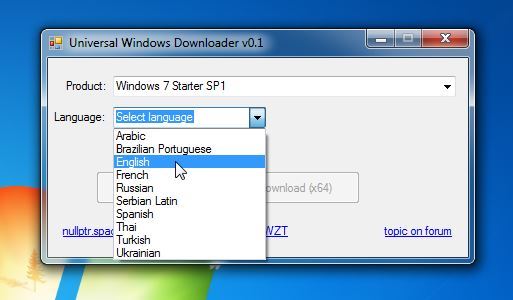 Step 4: Now select the x86 or x64 depending upon your system's processor or OS.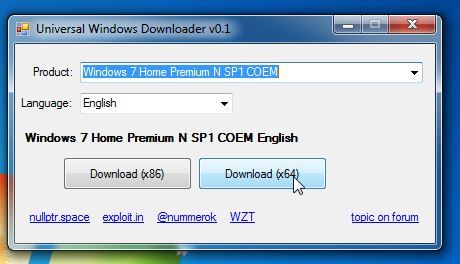 Step 5: Finally, Hit "Save" and then choose a Location where you want to save it. That's it, the Windows ISO or MS Office installtion files will automatically download from Microsoft's official Servers.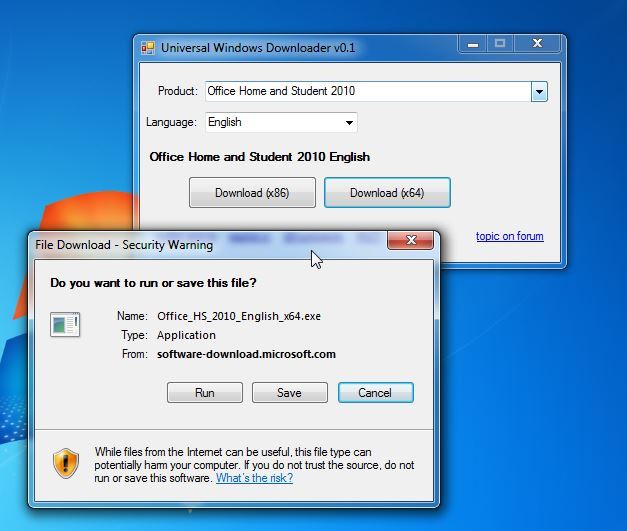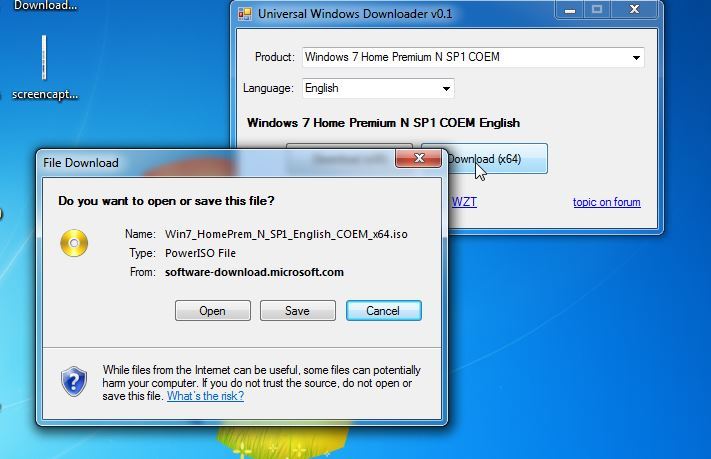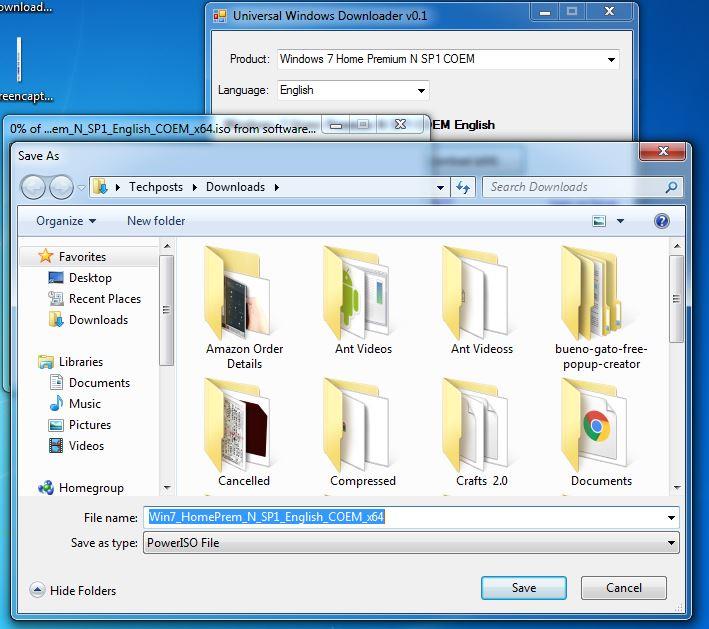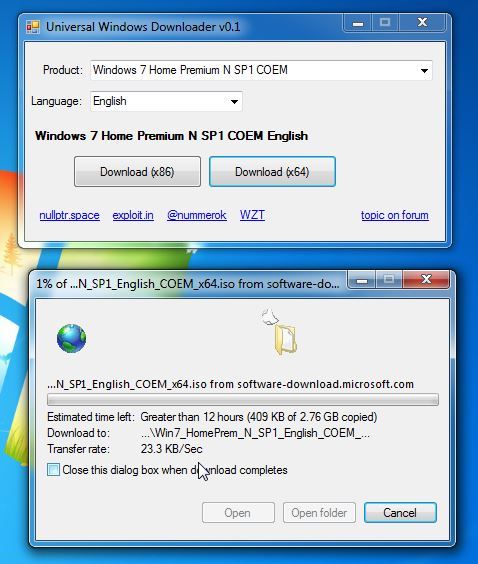 Please Note that these links will be valid for only 24-hrs.
Now that you know how to download Microspft Office 2010 and 2011 along with Windows 7,8.1 and 10 for free that too from Microsft's official website, please share this. Help us grow by sharing Techposts on your Social profiles. We will be back with another How To Guide tomorrow. For now Follow us on Facebook and Twitter for instant updates on new posts. You can also subscribe to our Newsletter below for updates via Email (We never Spam).