Make every moment count with Firefox OS.Your needs change from one moment to the next. That's why Firefox OS does the same. It gives you the power to live every moment to its fullest and participate in a better world.Mozilla has just announced the release of the Firefox OS 1.1. The latest version of the open source OS brings a lot of new features and improvements that were missing on the initial release.
Most smartphones are made by a small number of people, all in one place, probably pretty far from where you live. Firefox OS phones are different. They're made by a huge global community and are the only smartphones that understand and deliver what you want and need.
Firefox OS gives you all the need you want,also delivers all the information you want that includes popular, big name apps, but also local content that means the most to you and your life.Firefox OS is packed with the features that made you want a smartphone in the first place. It fits your life perfectly so you can fit in with the world around you.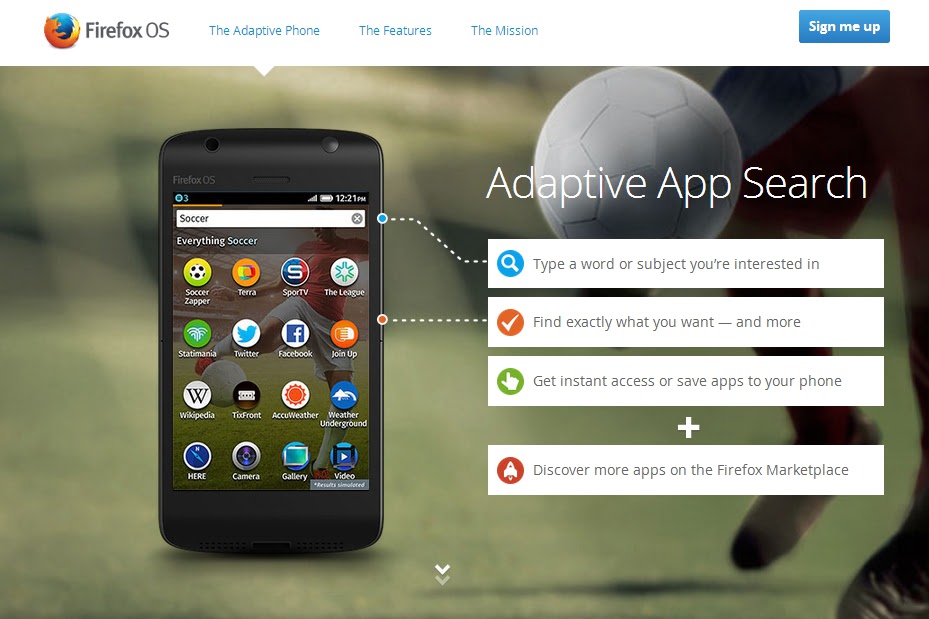 Features on this OS:
Import your contacts directly from facebook & share updates instantly.
The next Generation camera app with buit in stylish filters.
Go to where you want to go with a new to find direction,traffic & local transit information.
Find best apps from around the world from its own market place.
Developers can use the new push notification APIs.
Supports Gmail and Hotmail contact import, adding a number to a contact when it's listed in the call log, SMS message or email.
Another big addition is the smart dial feature, which works just as expected.
And its all new feature Sound wave.
Mozilla has baked more than 15 new languages into Firefox OS and has polished the calendar, email app and keyboard. Users and developers will have access to the latest Firefox OS release soon, according to Mozilla.