In this post, I will show you how to Get 100GB Space on Any Android or iPhone for Free and forever. Now anyone can get more than 100GB Cloud storage on their Android phone for free.  It's safe, secure and fast. This is like a 100GB SD Card on Cloud. You can increase more space by watching video ads. Store all your Pictures and Videos on this Storage and free up internal Storage of your Android for other files and also to make your device faster. So if your Android device or iPhone is struggling with low storage, follow this guide.
How to Get 100GB Storage for free forever on Android & iPhone
To get 100GB free cloud storage, you must install Degoo app from Play Store. It's free.
After install, open the App and register with your email ID or directly with your Google Account.
Allow permissions and then select which files or folders you want to backup. You can also add more folders manually for backup and this app works as an SD card but on Cloud.
That's it. So next time when you download a file or Click a Picture, it will be uploaded automatically, saving storage on your Android device.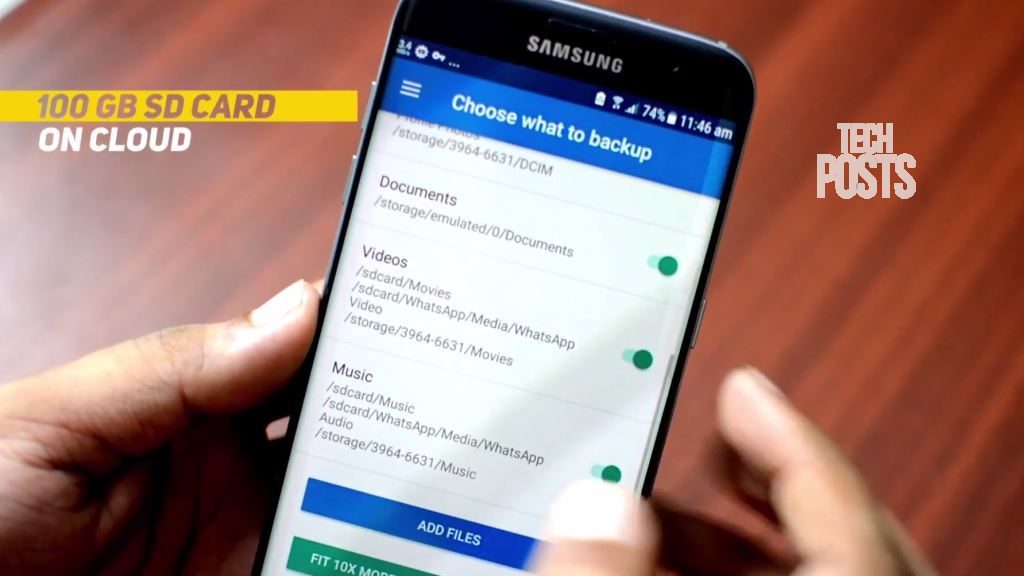 You can go to feeds and then browse all the pictures, documents and all other files from all your devices and from anywhere. You can also send those files to your friends and share them directly from the app in High quality and securely.
How to get More than 100GB Storage
You can also earn extra GBs by watching video ads. So it's not limited to only 100GB. You can watch ads and for watching every ad, you will get an additional 1GB storage. You can also earn extra storage by completing different promotional offers and by referring people.
Degoo app has a feature called Photo Storage Maximizer. This feature allows you to choose if you want to compress pictures stored on your device storage which will free a lot of storage space on your Android. All your pictures will be uploaded in High Quality on cloud and you can access them and share them anytime and from anywhere.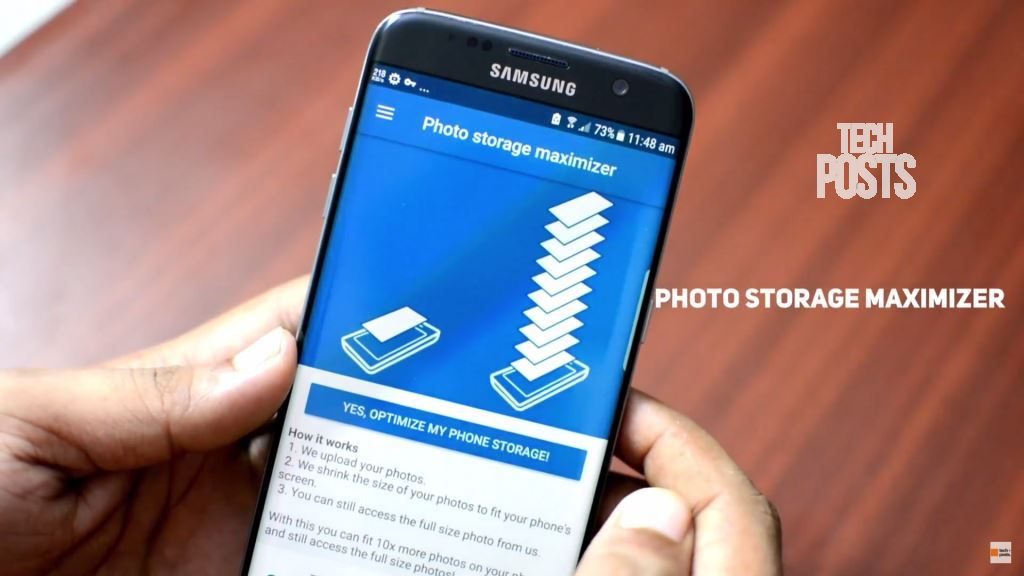 In Settings, you can choose How you want to backup your files and folders, like on WiFi or on Mobile Network and while charging. You can also turn on recycle bin if you want to keep the deleted files or not if you delete a file from your phone, either intentionally or accidentally.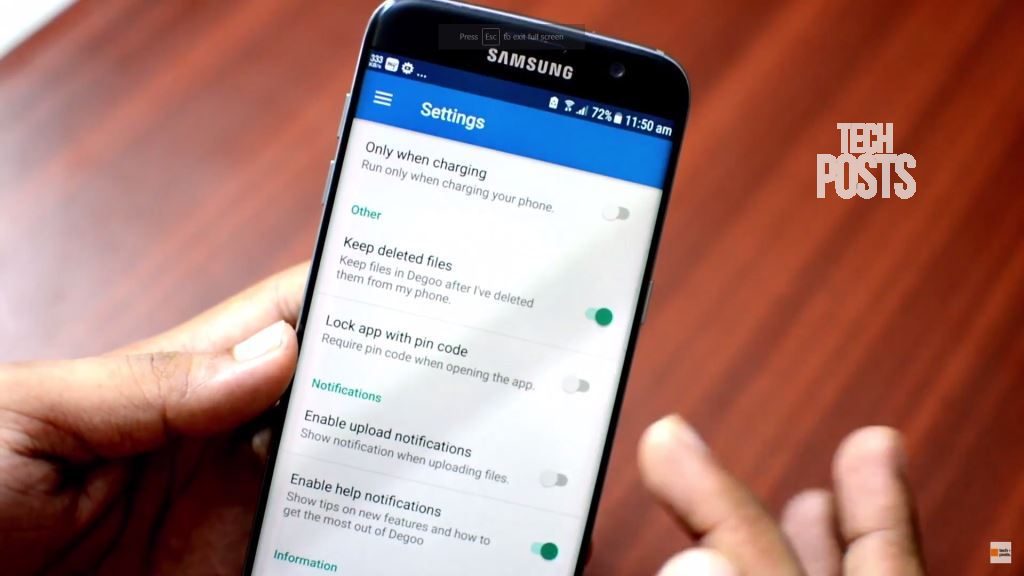 You can Enable PIN lock also to avoid any unauthorized access and enable or disable various notifications like upload Notifications. So next, time if you want to watch a video, you can stream it from Degoo cloud without downloading in Real Time. Degoo's, as I said, is free forever and is secure. you may upgrade to their 200GB plan if 100GB is less for you.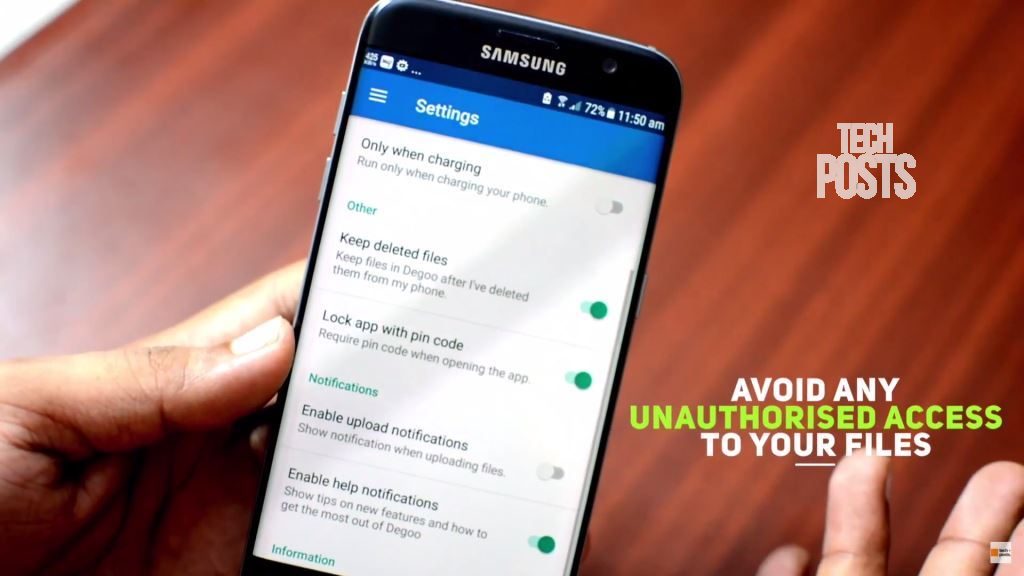 Perks of using Degoo App (SD Card on Cloud):
1. If you have an Android or iPhone Device, you can increase your storage space up to 100GB for free.
2. Your files are secure and will be safe even if your device is lost.
3. Access all your pictures, Videos, Documents and other files with just a few taps and from any device and from anywhere in the world.
4. It's 100% Free but if you want more than 100GB, upgrade to 200GB Plan and get more storage.
5. Works on All Android devices, no matter what specifications.
6. Works on all iOS Devices also like iPhone 5, iPhone 6, 6s, 7, 7 Plus and iPads.
7. You can access files from multiple devices as it is available for Windows, macOS, iOS and Android platform.
8. Get more Internal Storage for free by watching Sponsered video ads.
Share and Subscribe, please.