Microsoft Teams is a kind of collaboration platform that provides a one-stop solution for communication, file sharing, and project management. Whether you're working in an office or remotely, Microsoft Teams helps you stay connected with your colleagues and work efficiently together.
To get started with Teams, you will need Microsoft 365 subscription and set up your profile, and customize your Teams experience, to start chatting, calling, or conferencing with your team members. You can also use channels to organize communication within your team, collaborate on files in real-time, and take advantage of the various apps available on the platform.
With Teams, you will be able to stay connected with your colleagues, get more done, and enhance your team's productivity. Whether you're new to the platform or looking to optimize your use of it, this guide will help you learn how to use Microsoft Teams and get the most out of it.
Benefits of Using Microsoft Teams
Teams is an online communication cum collaboration tool of Microsoft 365 Office. This is mostly used by people and businesses for video calls but you can also use it for several things.
It can be used to provide specific tasks or teams for members by creating Channels.
Used to record audio and video conferences.
Sharing screens with team members.
Files sharing, documentation, etc.
Before going on how to use teams, let's get to know how to install it on your system.
How to Install Microsoft Teams
Microsoft offers this software for free for its users. However, if you want to access all the features such as OneDrive, To Do, and other essential applications you need to have a Microsoft 365 account. To use this on your handset, simply go to your Apps store and type Microsoft Teams and install it.
Nowadays, every Windows laptop and desktop comes with pre-installed Teams. But if your computer doesn't have it, you can install Teams easily.
Download Microsoft Teams from the official website.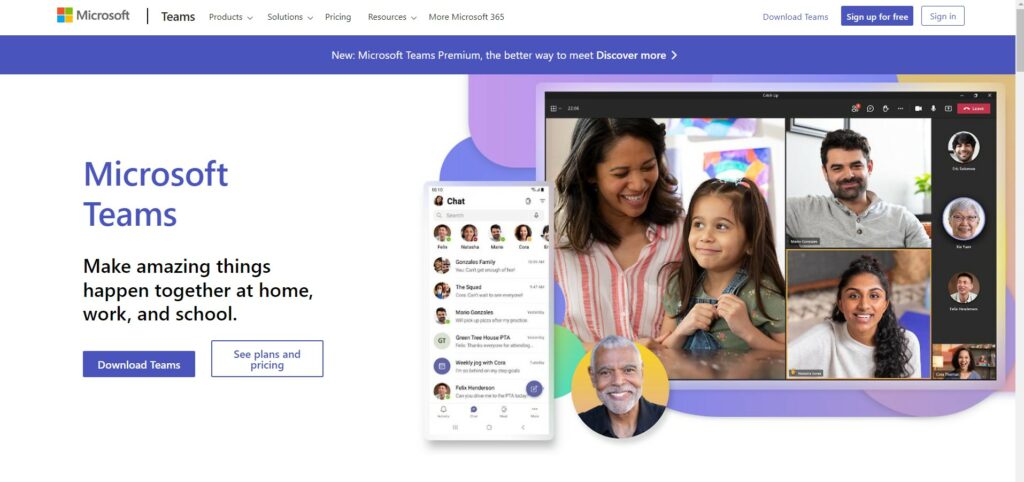 Install the downloaded file by following the on-screen instructions on the app.
Log in to the Microsoft Team, with your Microsoft account.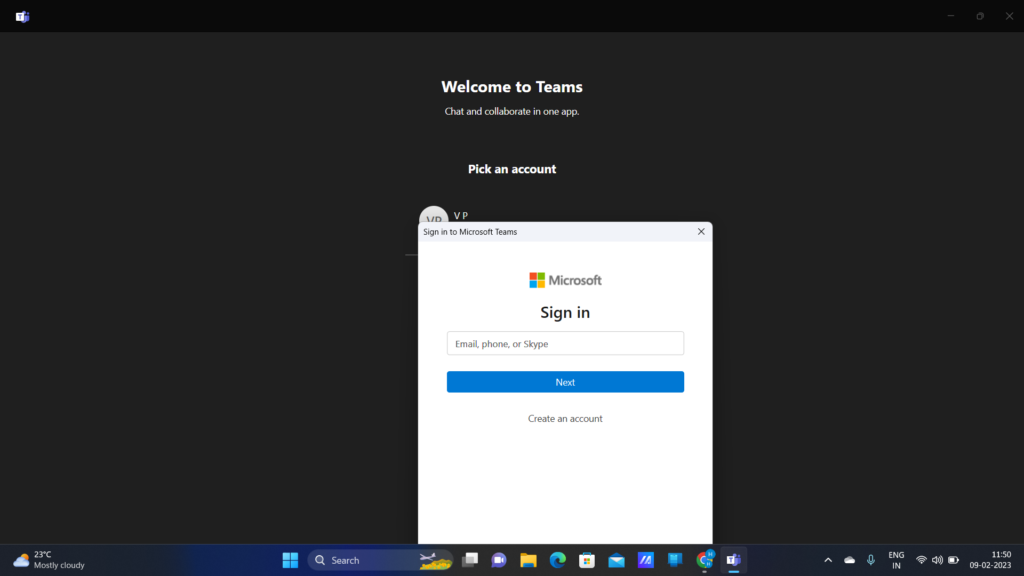 Setup Teams Individually
Teams prove to be fantastic tools for people for their regular uses. It allows people to communicate both through video calls as well as via text messages. Follow the below on how to use Microsoft teams for setup.
Go to the Windows Menu and Click on Teams. If you are on a Mac, click on your Launchpad and open teams.
Signup with your Microsoft account.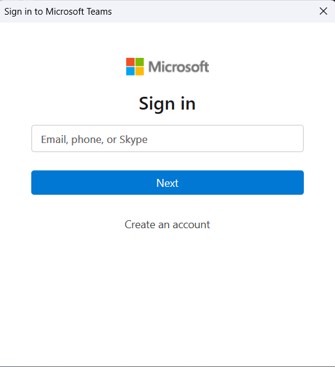 Setup Teams for Organizations
The setup process of Microsoft Teams is the same for businesses and organizations as well. The main difference is that the organizations are required to invite every member to join the Team. Make sure everyone has their own Microsoft Teams account on their system.
To use the features every organization is required to have an active Microsoft 365 business or enterprise subscription to work. Once every individual has installed Teams on their systems, they can follow the below steps to set up Microsoft teams.
Go to Windows Menu and open Microsoft Teams.
Click on Signup for Teams.
Enter the organization identity and Click on the Next button.
Give your details and choose the Setup Teams option.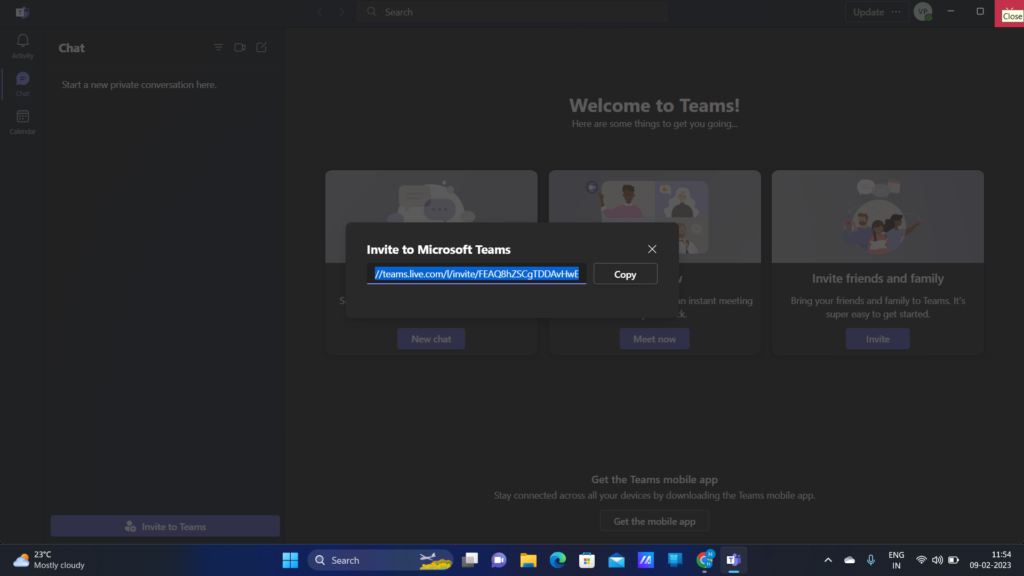 Invite your Teams to join the organization.
To further ease the process, Microsoft will send you a link that you can use to invite team members. You can also Click on the Teams icon and select Invite Peoples to share it with your team members.
Chatting in Teams
Sometimes chatting could be an easy way to connect with your team members. To further help their users get connected in chat, Teams also has the same chatting features as iMessage and WhatsApp. Its team-based chat function also provides strong competition to Slack applications.
Open Windows Teams and Click on the Chat button.
Select the New Chat option and click on the pencil copy icon on the right side.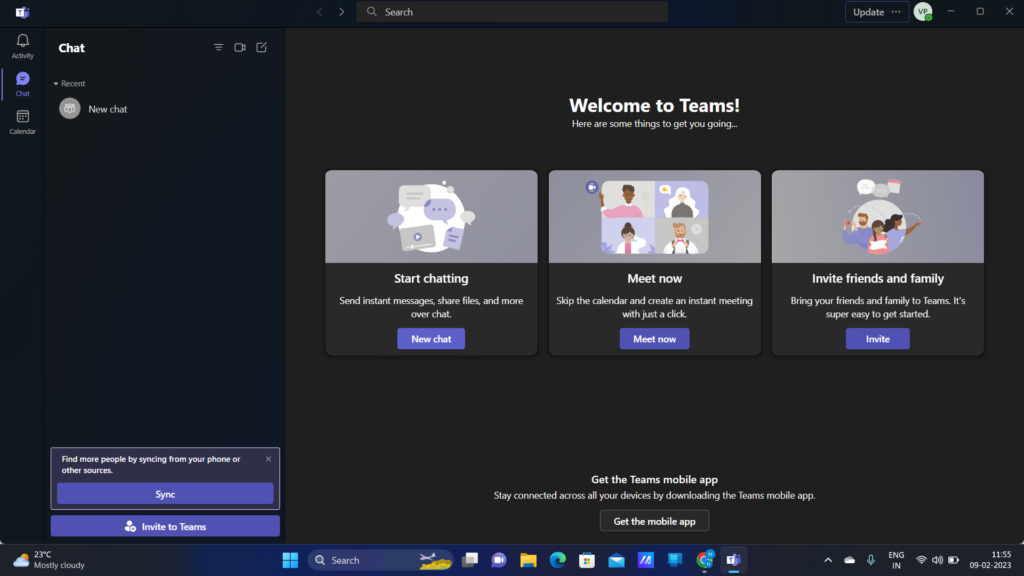 Enter the person's name in the "to" field you want to chat with.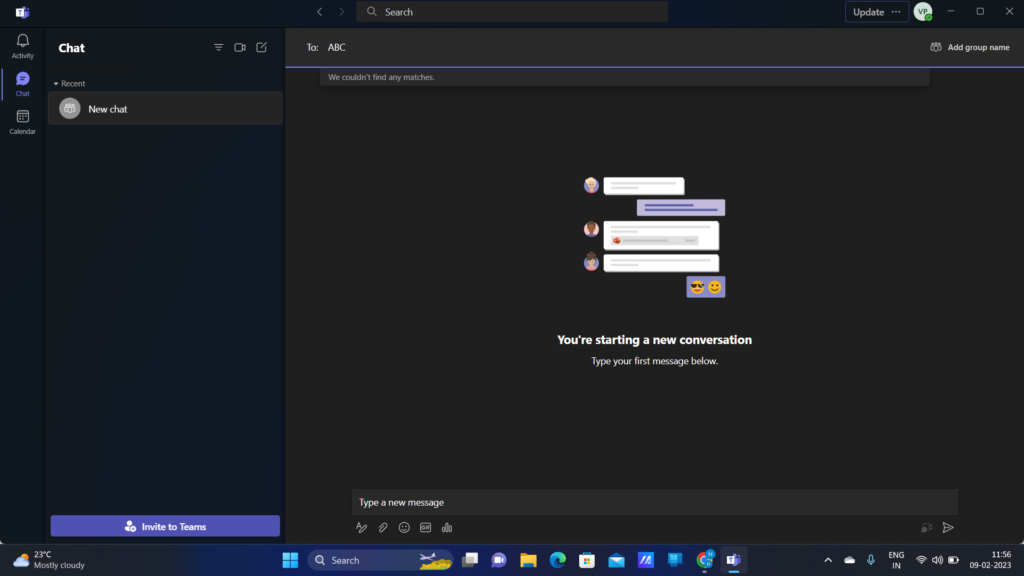 Write the message in the Type new Message section.
Use Channels in Teams
Channels are the section in Teams where everything such as subjects, and projects is kept organized way. In other words, this is a bigger group chat where every team member can message each other, share documents, join video meetings, and more.
In Channels, admins are allowed to set roles from Team owner to member. They also have the access to designate moderators in the channels to manage the content. Every team has its general channel, but if you are using it for businesses you need to break it into more focused silos. Here's how to use teams to create channels.
Go to Microsoft Teams and Click on Join or Create Team.
Select how to create a Team "From Scratch" "Group" or "Team". The team option is used to add the existing group or team contacts.
Choose between Private, Public, or Org for the Privacy level. Enter the name and description.
Click on Create Team to complete the process.
Use Whiteboard in Teams
Whiteboard is recently added to Microsoft Teams and after launching it is one of the useful features for both businesses and organizations. This allows you to showcase your brainstorming ideas, make diagrams and doodle mindlessly in front of your team members. Admins need to first enable the option for their team members.
Go to Microsoft Teams Admin Centre.
Click on Settings and search for Services and add-ins.
Drag down the Whiteboard.
Click on Toggle Turn Whiteboard on or off for the entire members to "on".
Go to the Teams icon and Look for the channel to share whiteboard access.
Now click on the Meet button.
Name the meeting and Click Join now.
Press the share button, if you want to use it only one at a time in the meeting.
Click the Microsoft Whiteboard option, in the Whiteboard section.
Schedule Events on the Team
You can also schedule meetings and live events in Microsoft Team with your members. They will receive the notification of meetings after scheduling. They need to accept the notification to add meetings to their calendar. You may also do one recurring event as well.
Go to Microsoft Teams app and choose the channel you want to do a meeting.
Click on the Schedule meeting button.
Click on the Calendar button and Press on New meeting.
Choose the meeting and time for the meeting.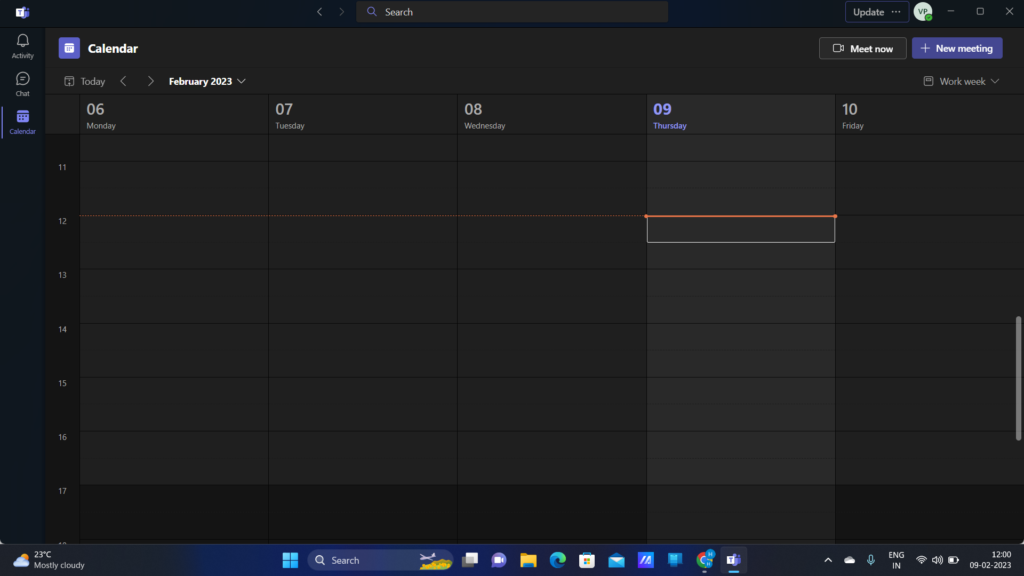 Click on the Save button.
Moreover, you can also use the Scheduling Assistant option for the meeting. The assistant will then schedule the meeting at the best time keeping in mind the other team member's busy schedules.
Video Calls with Team Members
You can also connect with your friends and team members on video calls on Team. Also during the call, everyone has the access to chat, share files, and whiteboard features. Here's how to use teams for video call
On your Chat list, click on the New Chat button.
Enter your name or names in the "To" field. You can add up to 100 members to the video call.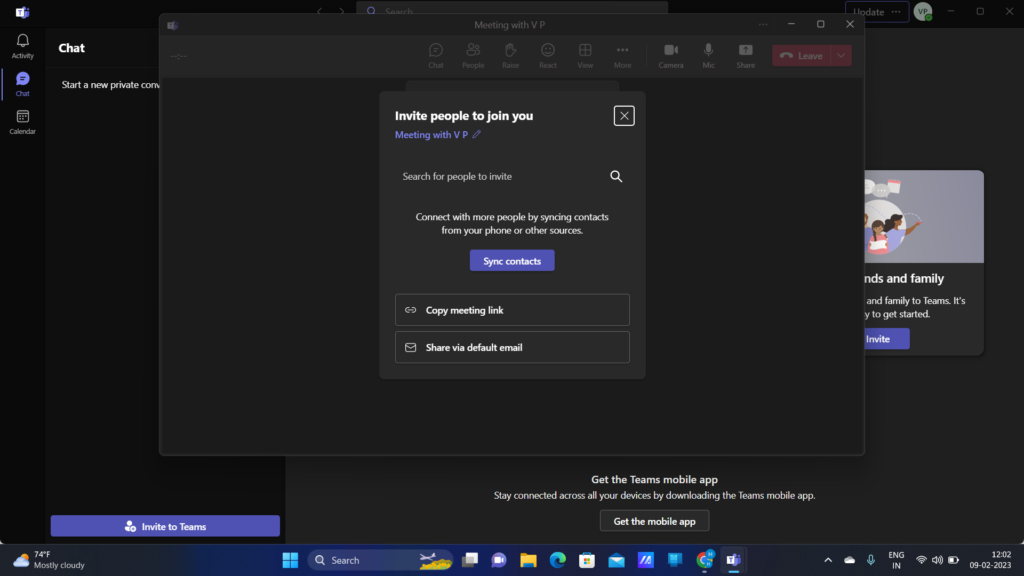 Click on the camera icon or Video call button to do the call.
You can also share your screen with other team members while on the call. The process is quite simple
If you are in a Team Meeting, Click on the Share button given in the center. Select the window, then the document or screen to share.
Once completed, Click on the Stop Sharing button.
Note: A red border will appear on your screen which shows that you are actively sharing the content.
Read More : How to Recover Deleted Files.
How to Change Settings on Microsoft Teams
As the Microsoft Teams application comes with several options such as keyboard shortcuts, language, and app settings, there are three important settings you must need to know. These include profile picture updates, privacy, and theme settings.
Go to Teams account and Click on your Account icon.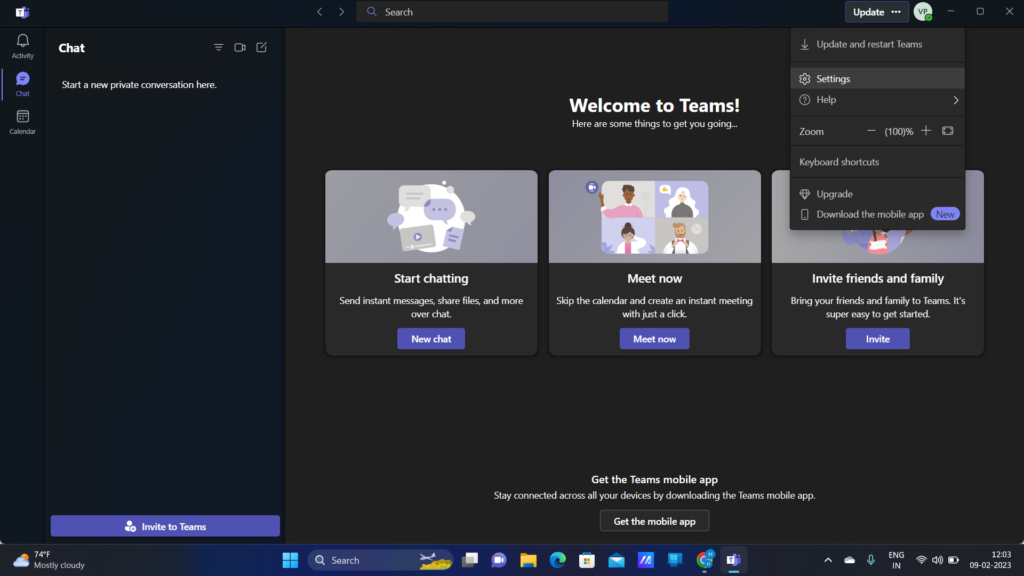 Press on the settings button.
Change Your Profile Picture on Teams
On your settings menu, Choose the Edit profile button.
Choose the Upload picture option to open a File Upload Window.
Choose the photo to add and Click on open to upload it.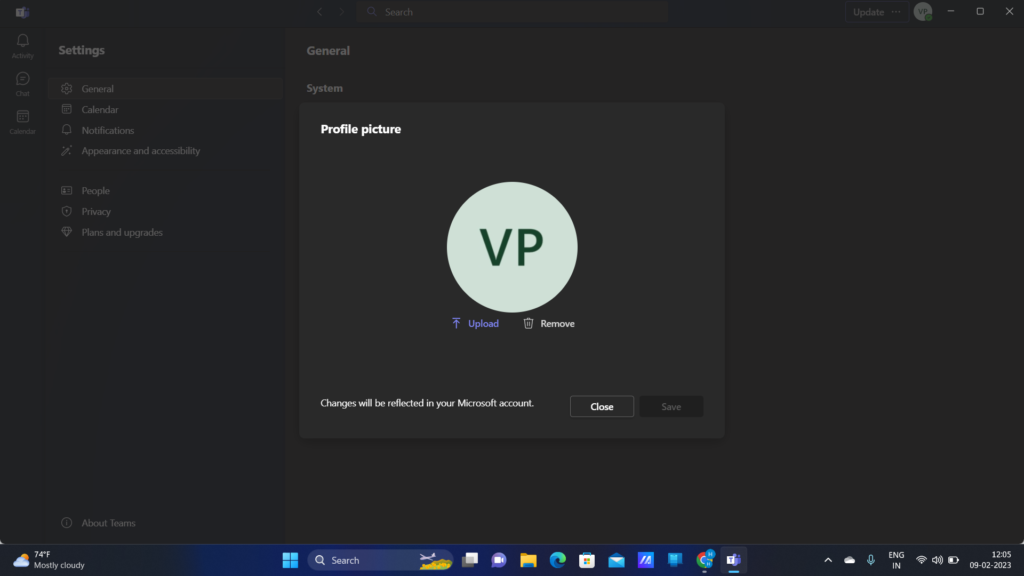 Select the Save option.
Update Theme on Teams
Go to Microsoft Teams and Click on your Account icon.
Click on the Settings button.
Click on the General tab option and choose from Default, High Contrast, and Dark themes.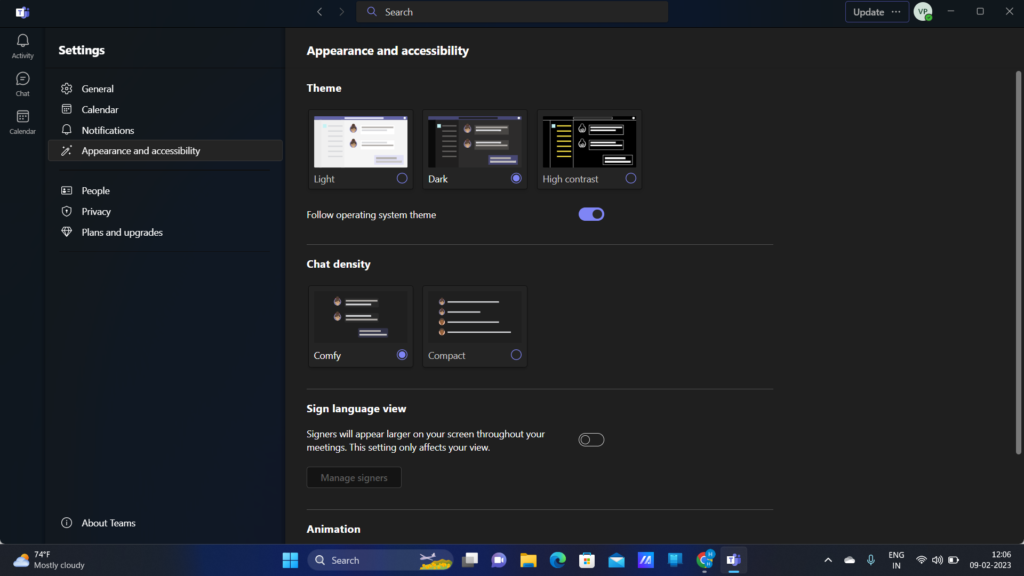 Configure Privacy Settings on Team
To change your privacy settings on Teams, choose the Security tab option to adjust the security settings. This may include Do not disturb, call-blocking, read receipts, and priority access options.
Note: If you want to change your read receipts settings, you need to close all the chats for the settings to take hold.
Last Words
With this, we can say Microsoft Teams is a power-packed application that comes with a lot of features for both businesses and people. This application is different from other popular apps such as Slack because of its calling and whiteboard functionality. If you don't know how to use Microsoft Teams, go through the above article to understand its functionality. It will be no wonder to see Teams on everyone's computer in the future.