Summary: In this guide, we discussed two different methods to add music to Instagram stories and spice up your story. These methods are simple and work on both Android and iOS devices, such as iPhone and iPad.
You must have seen your friends boast about a certain aspect of their lifestyle by clicking a snap of the moment, sharing it as an Instagram story, and adding music in the background just to enhance the mood and look a little cooler.
As the stats suggest, Instagram stories are created nearly about 400 million times every single day, so it makes all the sense in the world to provide additional features, such as adding music, to it and make the experience even more personal.
Instagram launched the feature a few years ago and it has been widely used by the audience from all over the world.
How To Create An Instagram Story?
Before we begin talking about adding music, first let us understand how an Instagram story is created and shared with the followers. Using any of the methods given below, you can start creating an Instagram story on your mobile device.
On the main feed screen, you can click on the "+" button on the upper-left corner.
Alternatively, on the main feed screen, you can simply swipe right.
On the Profile screen, you can click on your image/display picture icon.
If you want to share an image or a video from your gallery, simply open the media file and click on share > stories.
The above steps will directly open the camera inside the Instagram app and let you click pictures and/or record videos along with providing you with various Instagram story features such as using a GIF, implementing a poll etc.
How To Add Music To Your Instagram Story?
There are two different ways to add music to your Instagram stories. You can use the Instagram 'Music' option to add your favorite song or use an app, such as Spotify, to share music or your favorite song via Instagram story.
Steps To Add Music To Your Instagram Story via Built-in Option
Once you have captured the image that you want to set as your Instagram story or have chosen an already existing image from your gallery, it's time to add music. Follow the below-given steps to add music to your Instagram stories.
Irrespective of the above-described methods that you might have used to create your Instagram story, you will now have to swipe up to access the various additional features provided by Instagram and make use of the ones that suit your needs (we'll discuss adding music here).
Alternatively, instead of swiping up, you can also tap on the square-shaped smiley face.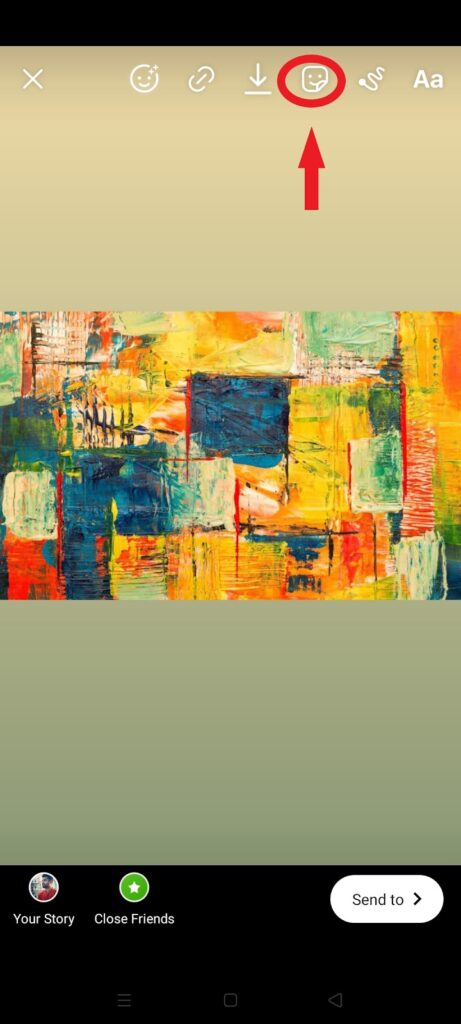 After that, you will discover several Instagram story features. Out of the bunch, look out for the sticker named music and tap on it. This sticker helps you add music of your choice to your Instagram stories.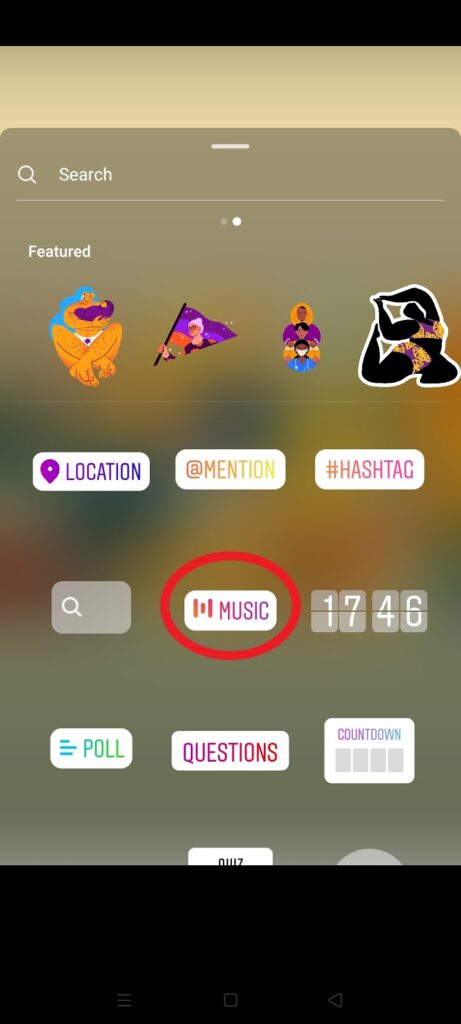 You will now see a music library with a list of songs that are recommended for you by Instagram. You can either choose a song from that list or search for your favourite songs with the help of a search bar given at the top.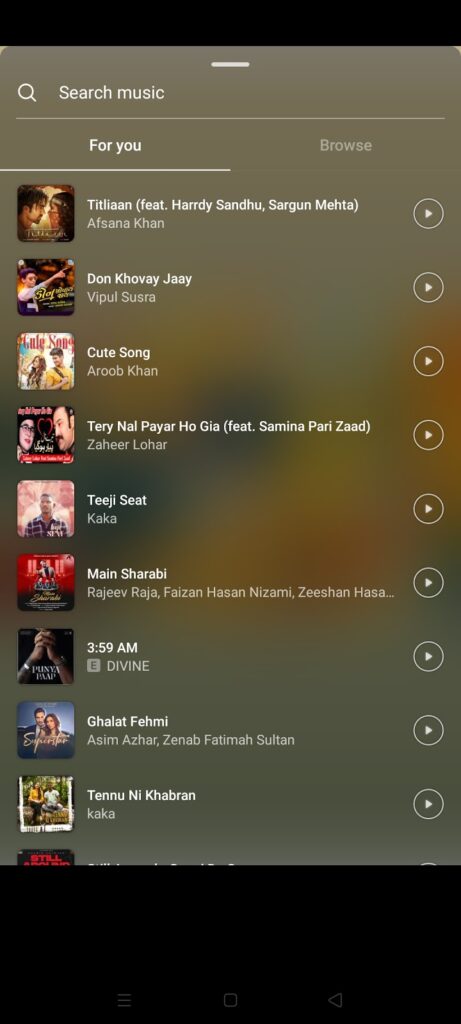 Once you have selected a song of your choice, you can now choose which part of the song you wish to be played on your Instagram story. Since the span of an Instagram story is 15 seconds, the duration of the music remains between 5 and 15 seconds.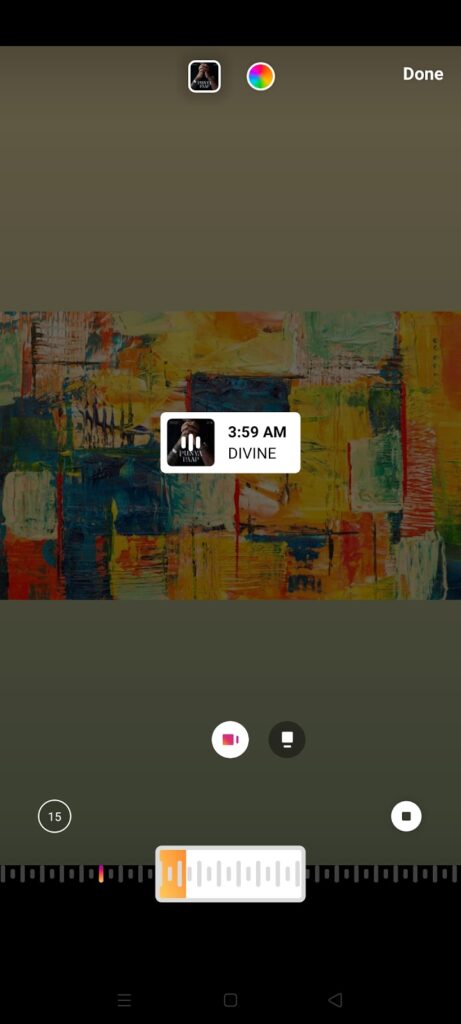 Lastly, you get to choose how the appearance of the music feature will look at your Instagram story. You can either choose to display the lyrics or to have a music box or simply display the album cover image.
However, not all songs are available on Instagram. It offers some of the popular songs and music that you can add to your stories. Fortunately, there's a way to add music via Spotify.
So, if you are not able to find or add your favorite song for your Instagram story due to copyright issues or location restriction, fret not. In the next method, we discuss simple steps to add virtually any music or song from Spotify to your Instagram stories.
Steps To Add Music To Your Instagram Story Via Spotify
For those users that listen to music on Spotify, there's an option to directly share the music from the Spotify app to your Instagram stories. Just follow the steps given below and you'll be good to go.
Install, setup and then open Spotify (for obvious reasons).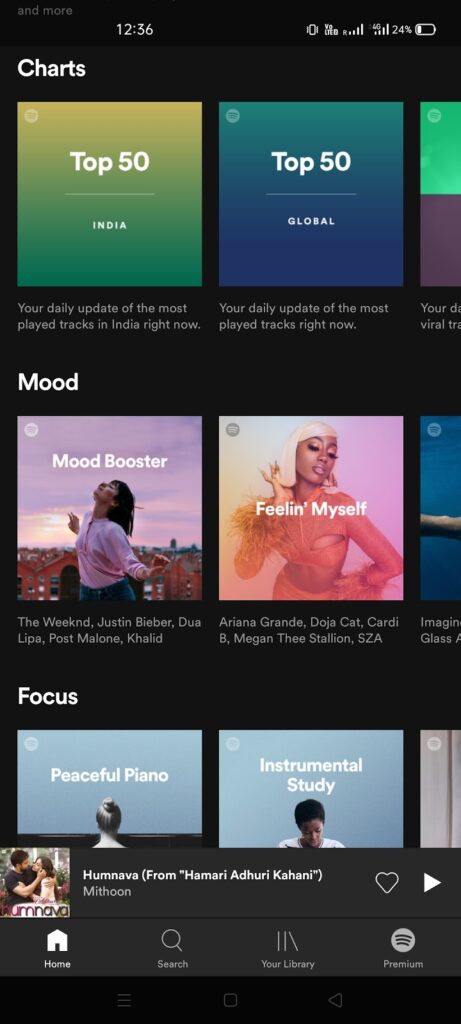 Choose the song that you want to add to your Instagram story.
Tap on the hamburger icon(three vertical dots) and choose share.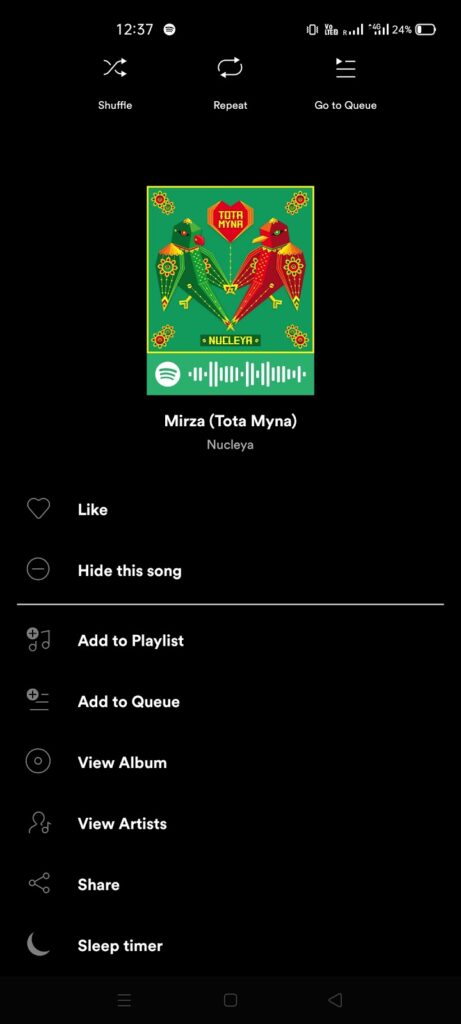 Share on Instagram.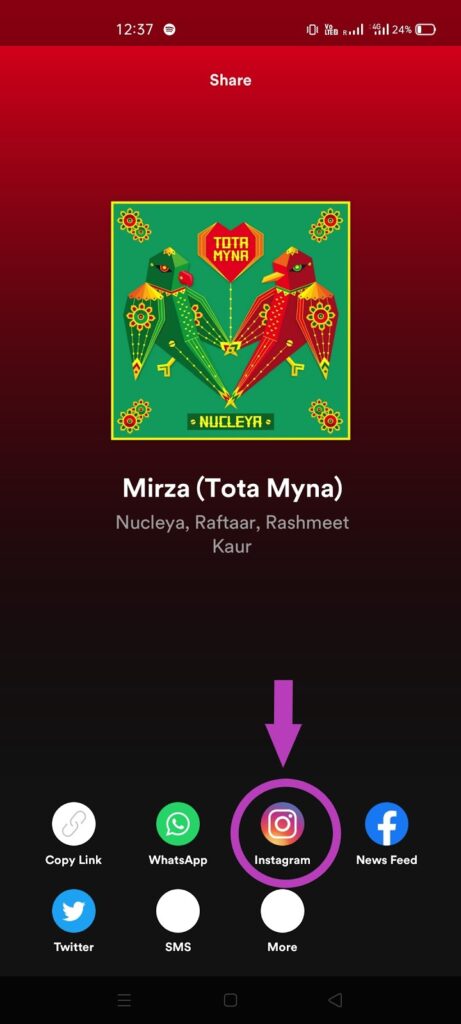 This will automatically create an Instagram story with the album cover image at the centre and the title of the song below the cover image.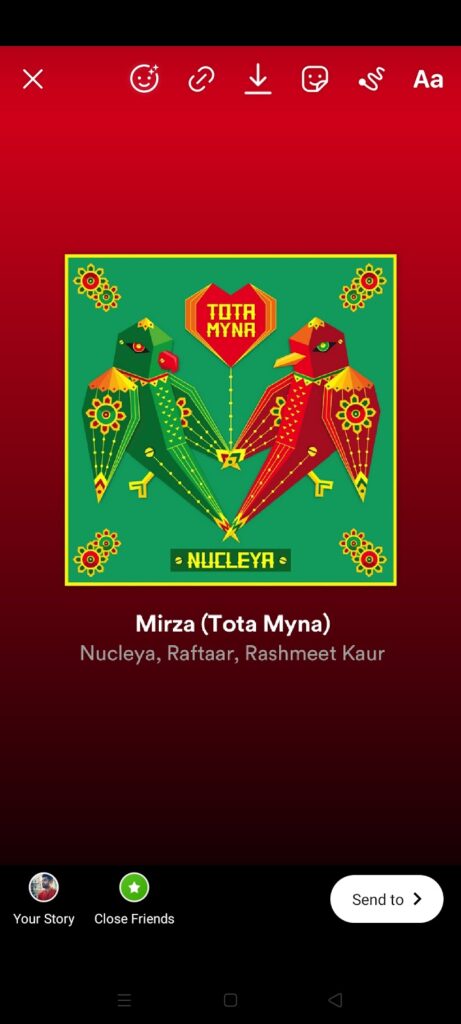 You have just learned how to add music to Instagram stories and we choose to believe that you are going to make the best use of the music feature to create engaging and entertaining Instagram stories.