MacBooks continue to fill up quickly, even in today's large hard drives. It only takes minutes if you are wondering how to free up space on a Mac. One way to declutter your machine is to delete junk files.
To reclaim space on your Mac, you must go beyond a straightforward find-and-delete procedure for large files and other downloads. You can clean up a tremendous amount of disk space by removing language files, deleting duplicates, and attachments, clearing temporary files, or emptying all Trash cans.
Still, you won't get any significant results if you don't look even more profound. If you don't clean it up now, your Mac's hard drive will eventually fill up and generate a "Your disk is almost full" error, so why not get started right now?
In this article, you will learn how to free up space on a Mac by deleting old media files, temporary files, app settings, and junk. We will offer you gigabytes of free storage space and improved performance if you follow our advice.
10 WAYS TO CLEAR UP DISK SPACE ON YOUR MAC
It's essential to be cautious before we begin clearing up space on our Macs. Clearing off disk space requires time and, in some cases, knowledge. Therefore, when in doubt, use an expert cleansing app. Let's now get started on how to free up space on a Mac.
1. EMPTY YOUR TRASH
The first tip on how to free up space on a Mac is to empty trash cans manually or automatically.
There's no Recycle Bin on Macs, so the Trash functions as one. Instead of deleting documents straight from the Finder, they are dumped in the Trash so you can recover them later.
To remove these files and free up their disk space, you must delete the Trash. However, Macs may have multiple Trash bins, so you may want to delete several at once.
To delete all the files you've placed in the Trash bin on your user account, Ctrl-click or right-click the Trash icon on the dock's bottom-right corner and choose Empty Trash. This will delete all files you've put in the trash bin.
There are three applications on your Mac that store files they delete: iPhoto, iMovie, and Mail. For example, deleting photos in iPhoto requires emptying the iPhoto trash to remove them from your hard drive.
To do this, simply Ctrl+click or right-click the Trash icon in that specific application and select Empty Trash.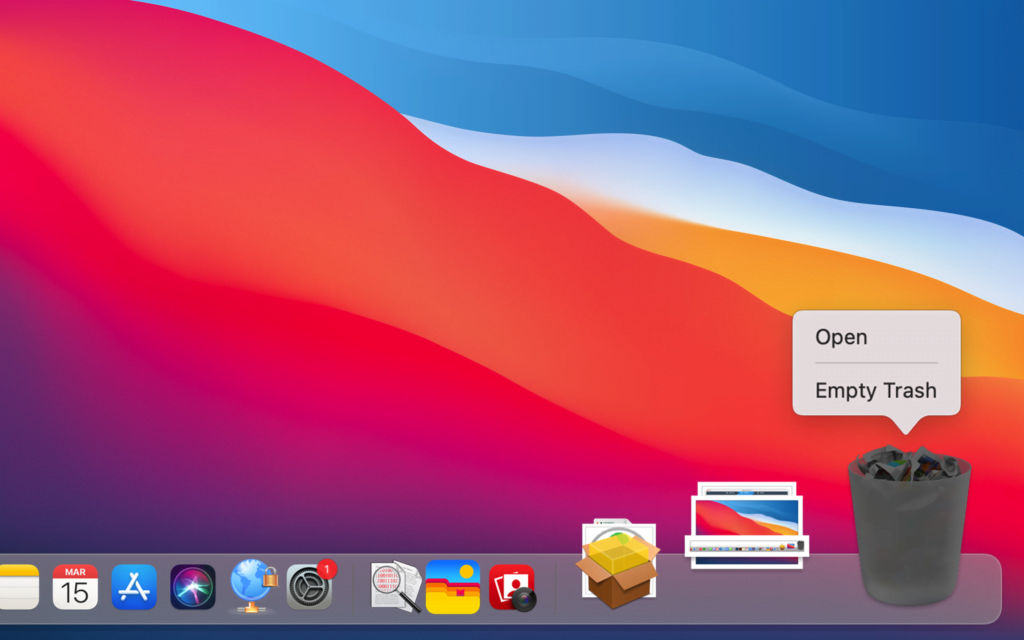 2. OPTIMIZE STORAGE WITH BUILT-IN TOOLS
Apple has created Storage Management tools to help you make the most of your free storage space. Discover how to free up space on a Mac by using storage management tools. To see them, open the Apple menu and click About This Mac > Storage. Select Manage to begin.
To move large files, photographs, and messages to the cloud, click Store in iCloud. You can delete up to 5 GB of storage space with a free subscription.
If you have a lot of content to store in iCloud, consider purchasing a paid storage plan that gives you 50 GB, 200 GB, or 2 TB of storage for your most important files.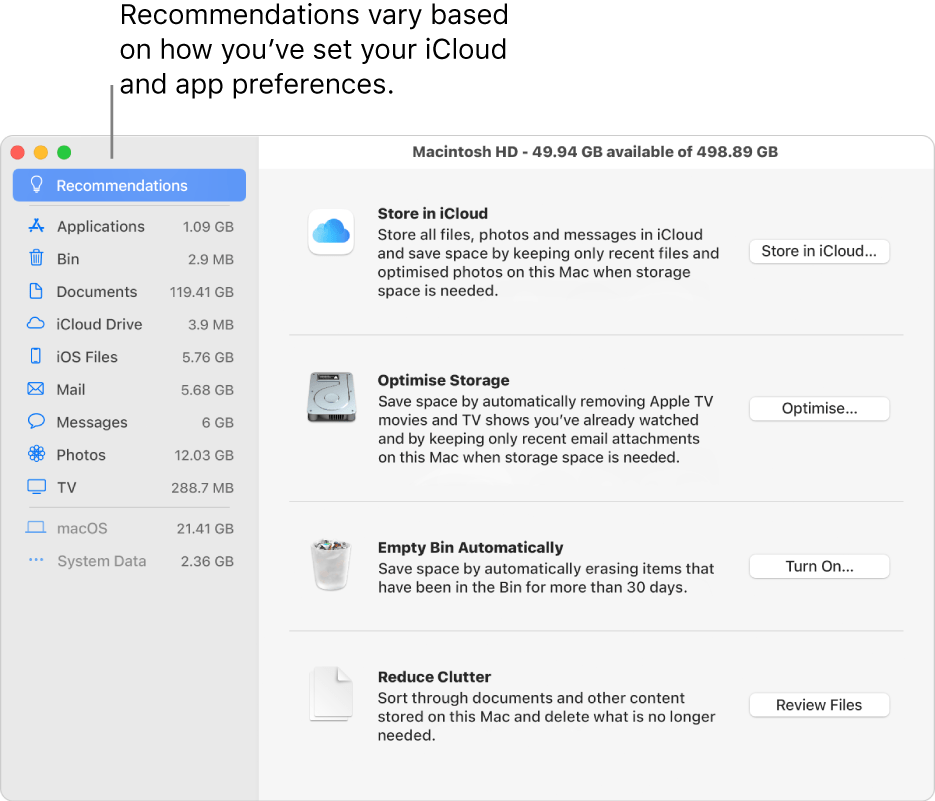 Finding and deleting irrelevant files is a problem as old as time. The Reduce Clutter feature eliminates them automatically. Here, you can see all the data you no longer need, such as containers and unsupported apps. Check the list and delete the files one by one.
3. UNINSTALL APPLICATIONS YOU DON'T USE
There's no question that your Mac's applications are consuming space. If you're not using them, learn how to free up space on a Mac by removing unused applications.
To remove one, open Finder, select Applications in the sidebar, and drag its icon to the Trash icon on your dock.
Because some of these programs require a lot of space, you should check to see which ones are using the most. To see which applications consume the most space, open a Finder window and select Applications. Click the toolbar's "Show items in a list" icon, then click the Size category to arrange your installed applications by size.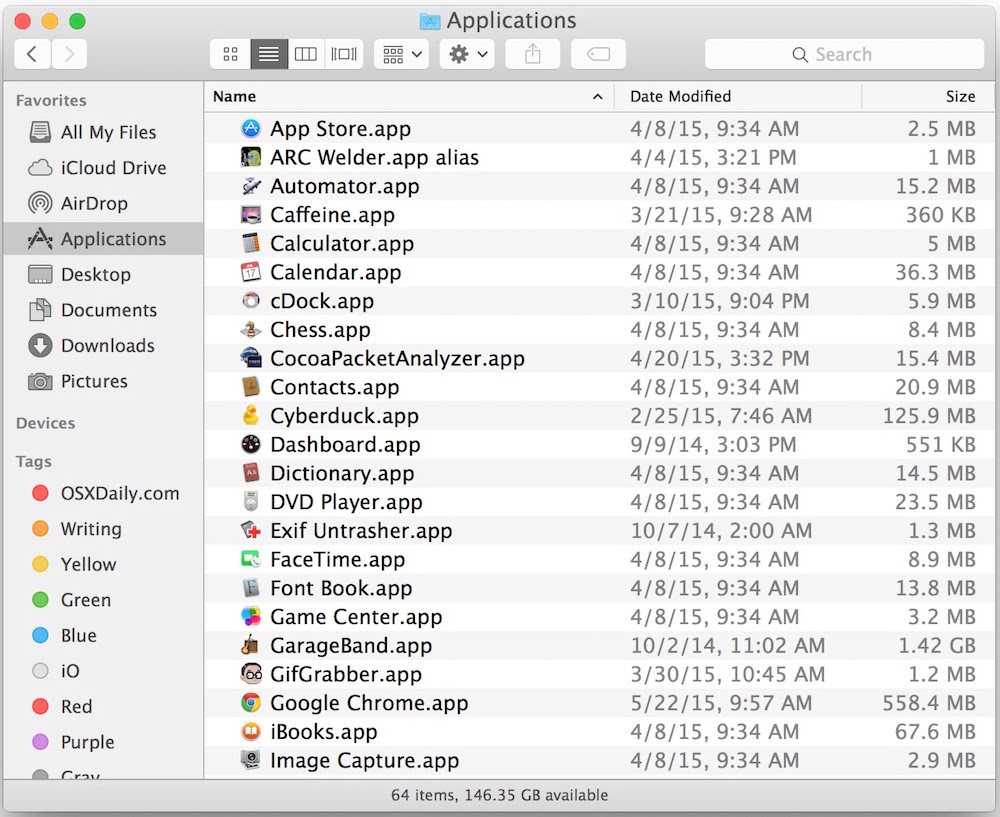 Using Launchpad, you can delete unused apps. To delete apps, open Launchpad and hold down an app icon until it begins to shake. Search for the X symbol next to the app and click it.
By removing apps from the Trash or throwing them away, you solve the superficial issue: the apps themselves. However, app remnants may consume up to 10 percent of your storage space if you are a Mac user.
4. CLEAR BROWSER CACHE
A cache is a transient storage area for frequently used data. When a website requests a file, it can be served instantly from the store, reducing page load time. The cache can also consume a lot of space on your Mac's hard drive, slowing it down.
You can remove cache files from all of your web browsers to free up hundreds of megabytes of storage space. It may not be a big win, but we appreciate it regardless.
To delete Chrome's cache, open Chrome and click the three-dot icon in the top-right corner. Choose More tools > Clear browsing data, then select a time range. Click Clear to clear cached images and files.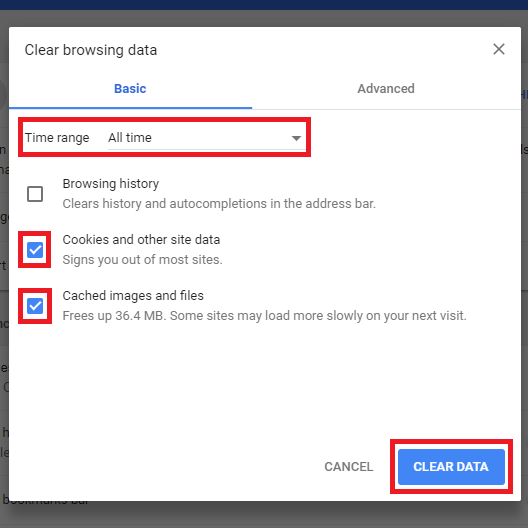 The procedure for emptying Safari's cache is as follows: Open Safari > Preferences > Advanced and check the box next to Show Developer Menu in the Menu Bar. Open Develop in the top menu and click Empty Caches.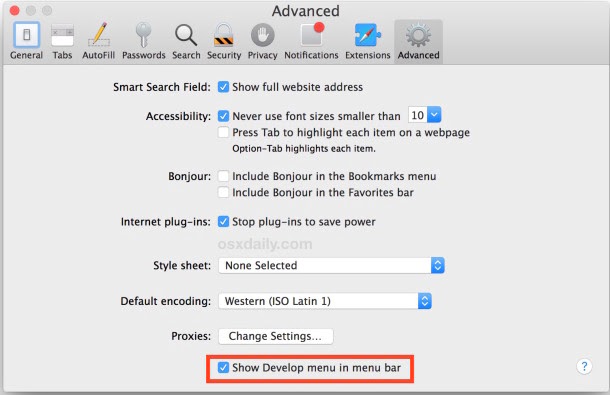 Explore more options on how to speed up a slow mac.
5. CLEAN UP YOUR DESKTOP
You may be unable to save space by cleaning up last month's files scattered over the Desktop. Your Mac will run quicker once you've tidied up the clutter.
It's time to get to work. Discover how to free up space on a Mac by cleaning up your desktop. If you look through your desktop files, you'll be able to identify ones you can move to other folders and ones you can get rid of to save hard drive space.
To clear up your Desktop mechanically, open Finder and click on Desktop. Choose View as List to view everything as a list. Sort the items by size and eliminate the most critical files.
In macOS Mojave or later, click anywhere on your Desktop and choose Use Stacks from the window that appears. With only two clicks, you can reduce clutter dramatically. Now, your documents are neatly stacked and grouped by category.
If necessary, you may eliminate them all at once, freeing up hundreds of megabytes of storage space.
Here is an article on how to install macOS Mojave on a Windows PC or laptop without using a Mac or Macbook.
6. FIND AND REMOVE DUPLICATE FILES
Your Mac is running out of disk space, and you wish to delete duplicate files. Why are there so many duplicates on your hard drive? Because it's a component of the user experience.
We frequently download the same application installers, email attachments, and photos to edit and duplicate documents and other files. Duplicates are an inevitable part of life and may take up as much as 30% of your storage space.
Removing duplicates on your Mac manually is a waste of time. Hence many Mac users employ a Mac cleaner like Mackeeper or Gemini 2.
However, if you wish to learn how to free up space on a Mac by deleting duplicate files manually, you may check all your folders and applications and delete the same files.
7. CHECK YOUR DISK TO FIND WHAT IS TAKING UP SPACE AND FIND LARGE FILES
To find out which folders and documents are consuming the most space on your Mac's hard drive, use a tool such as Disk Inventory X. You can identify which files and folders are consuming the most space by using this app.
Once you've determined which files use the most disk space, you can free up some space by deleting them. You may want to move large video files to an external storage device rather than storing them on your Mac if you care about them.
Remember that you should not delete any critical system files. The files in your folder are located at /Users/name, and these are the ones you'll want to focus on.
You can always recover deleted data on Mac, so there's no need to worry about the lost files.
8. DELETE LANGUAGE FILES
Your Mac includes over 180 languages. These language treasures are stored in localization files that occupy about 1.5 GB of hard drive space.
Do you use all of the available languages? Probably just a few are used, while the remainder takes up space. Let's take care of this.
Before eliminating unused language files to free up hard drive space, remember that deleting them will impact your user experience. When you delete a language file, your software will reflect the language of your macOS.
You'll have to reinstall the application if you want to change the language. With Apple's default applications, you must reinstall your macOS to change the language.
Here is how to eliminate unused language files:
Open the Applications folder, right-click an application and choose Show Package Contents.
Open the Contents folder and find the Resources folder.
Delete all subfolders in Resources except for those you require.
English and Spanish localization files are en.lproj and es.lproj, respectively. Empty the Trash can and finish the procedure.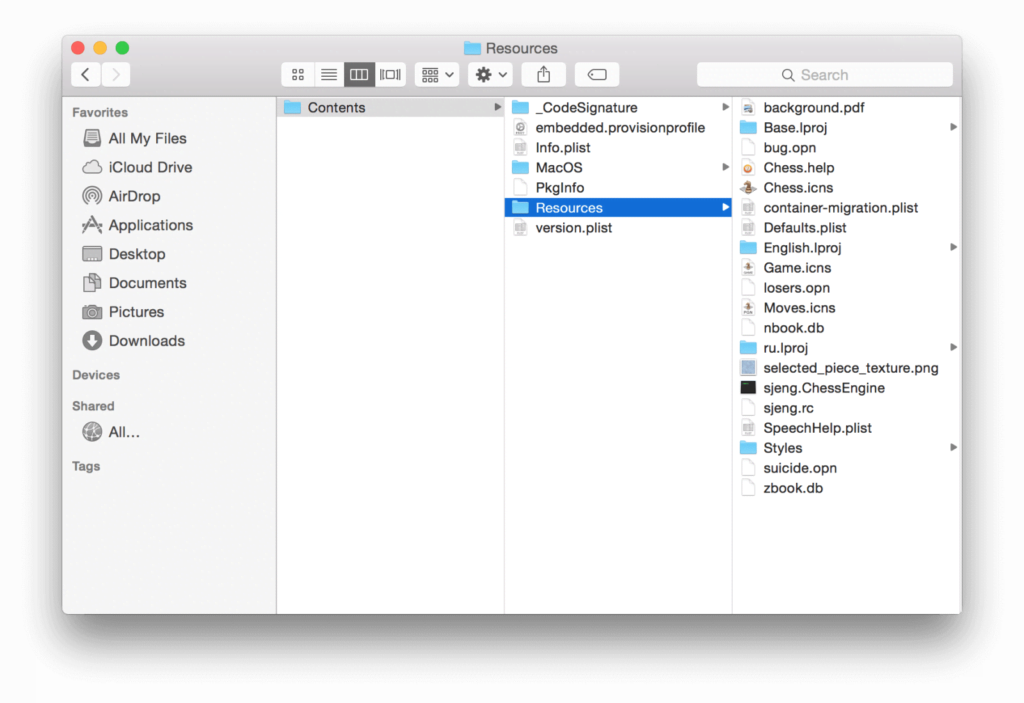 9. CLEAN UP BIG ATTACHMENTS AND JUNK MAIL
Your job and social life undoubtedly involve a lot of email exchanges. Even though emails themselves don't consume a lot of space, they often have attachments—documents, pictures, and other files.
Unless you delete them, email attachments consume gigabytes of storage space on your Mac. Therefore, you need to learn how to free up space on a Mac by deleting junk mail.
You can do away with that storage space by following these steps: In the Mail app, go to Preferences. Search the Remove unedited downloads option and set it to After Message is Deleted in the General tab.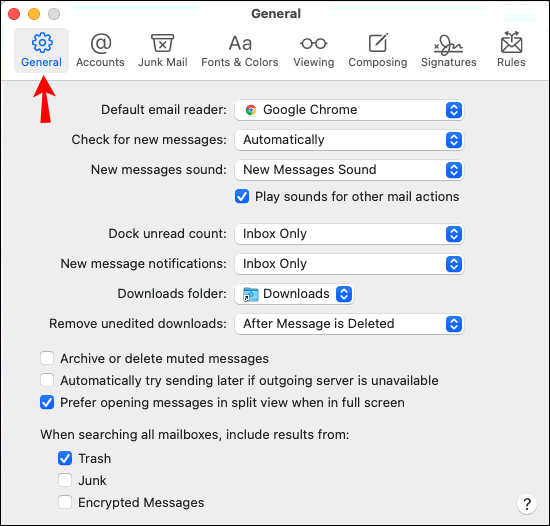 Without losing crucial information, you can eliminate spam emails, those annoying marketing messages that corporations regularly send you.
You can clear mac storage by deleting junk mail using the Mail app. To do so, go to Preferences, and then go to the Accounts tab. You'll find the Erase junk messages option, which you should set to After one month.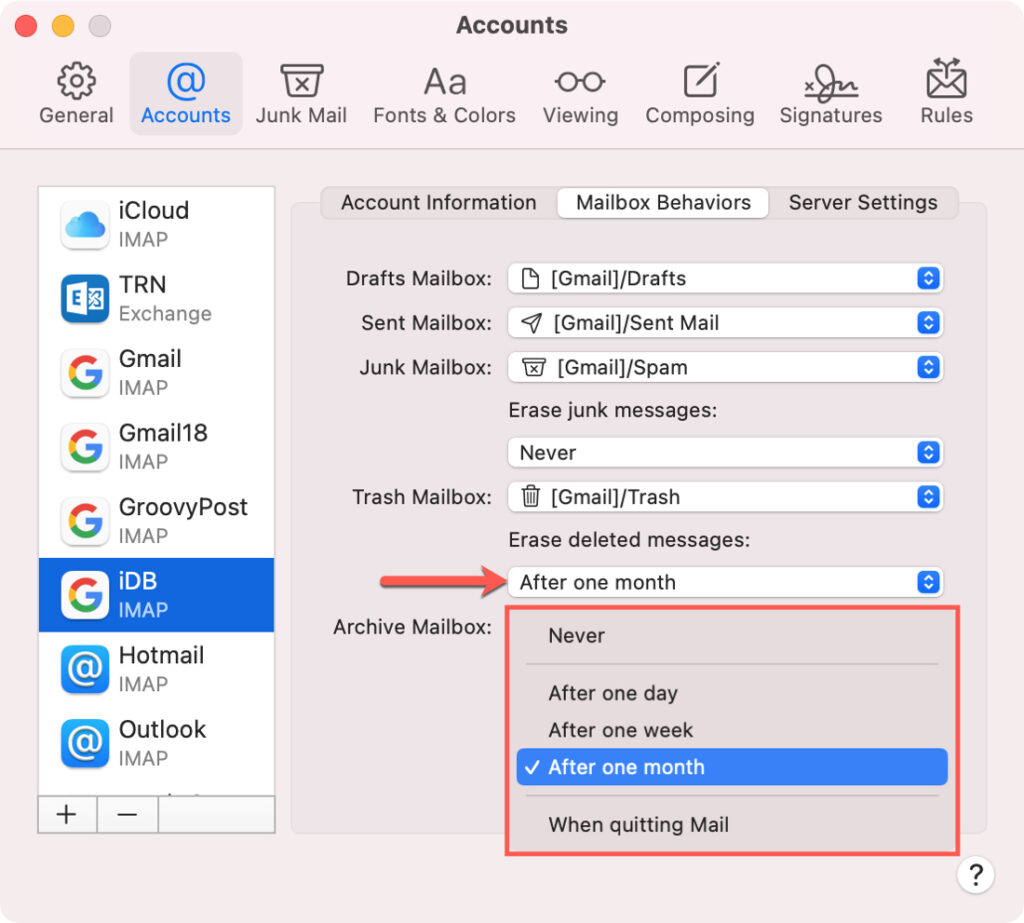 10. CLEAN UP YOUR DOWNLOADS FOLDER
You've undoubtedly downloaded a couple of apps before, which is why you now enjoy using them. The installer is just sitting in your Downloads folder, not using the app. It will help if you get rid of it. You've downloaded gigabytes of other data as well.
Dumping old downloads on your Mac is an excellent method to clear up disk space for vacation photos and other valuable data.
Here's how: Open Finder and select Downloads on the left. To delete the unwanted files, right-click them and choose Move to Trash from the drop-down list. Finally, empty the Trash.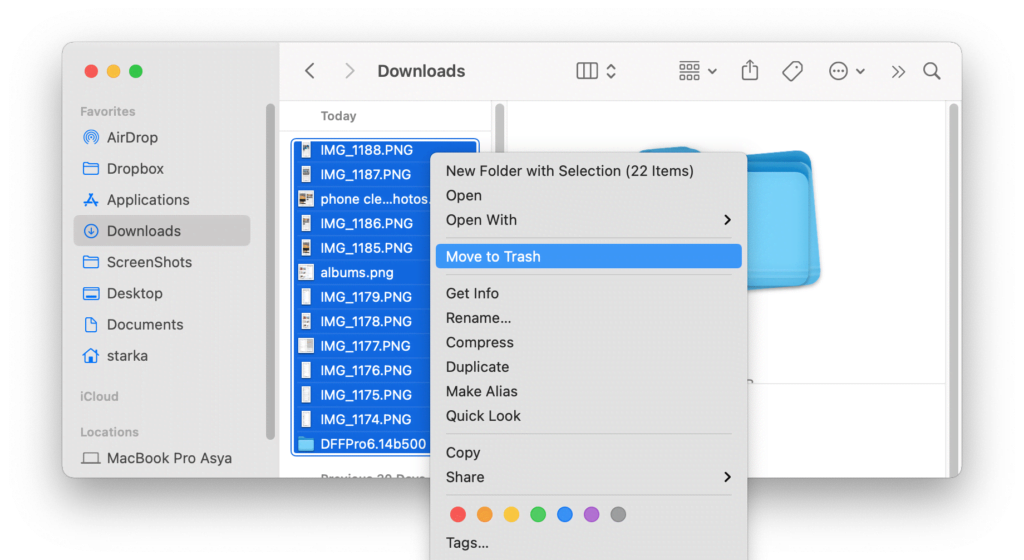 CONCLUSION
Macs with low storage have to be cleaned up from time to time. Unless you have a pricey version with terabytes of storage, you'll have to clean up occasionally. If you don't think deleting apps on your Mac is fun, you may want to use professional cleaning software with a built-in uninstaller.
Deleting junk files, temporary files, system rubbish, and other cumbersome data will allow you to store more of your precious memories and files on your Mac. Hopefully, our guide provides you with helpful methods on how to free up space on a Mac.