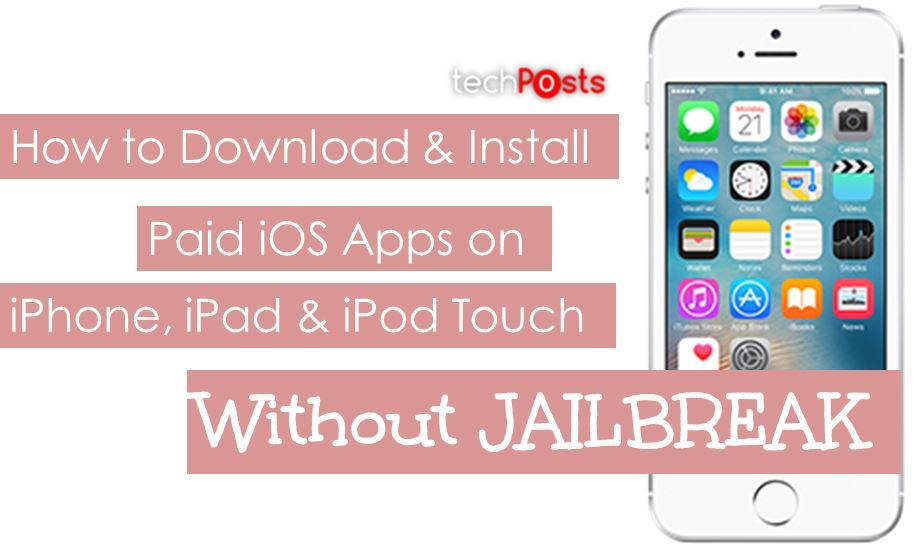 In our previous guide, we showed you 20 iPhone Tricks and Hacks without Jailbreak – iOS 11 and Above without using a PC. But in this How-to Guide, I will be showing you How to install the paid applications for free on your iPhone, iPad, or iPod Touch without Jailbreak or a computer to do so. This works for iDevices running on iOS 8 to 9.3.3.
Install Paid Apps for Free in iPhone, iPad and iPod Touch
Step 1: To start, hit http://appvn.com using Safari browser in your iPhone iPad or iPod Touch and open it.
Step 2: When the page opens, hit the iOS Version button on the page.
Step 3: A popup will appear, hit Non-Jailbreak and a new popup will appear, hit the "Install" button, and then hit the home button.
Step 4: You will see that the APPVN is installing. Once the app is installed, open it and if your device is running iOS 9 and above, you'll see a popup saying "Untrusted Enterprise Developer". You'll need to add this app as trusted.
Step 5: To do so, head over to settings-General, and under General Settings you'll see "Profiles and Device Management" or "Device Management", tap on it and then look for the app profile. Then hit "Trust" and trust again when the popup appears. Once the app has been verified, you can open it.
Step 6: Now make few swipes to right and then the main screen appears. Now the language is "Vietnamese" and so we need to change it to English. To do so, tap the three lines icon on the top left corner, go to the bottom Tap "CIA Dat", tap Language, and then tap English.
Step 7: You can see everything in English. Now, hit iOS and you will find your favorite Paid iOS app which can be installed on your Non-Jailbreak device for free. So hit the search button, search for an app, hit install and when it asks for Login, use your Facebook, Google, or Twitter account to sign up quickly.
Step 8: Once signed up, you can install the app by hitting the down-facing arrow. You can also register using your email id.
Watch This Video Tutorial on installing Paid iOS apps for Free
It also allows you to update your app whenever it's available under the updates tab. Now once the app is downloaded, you'll see a popup, hit the install button, and then hit the home button and the app will be installed on your iOS device. If the app doesn't run, just make the app profile trusted under General Settings- Profile and device management.
You can uninstall or delete the APPVN anytime you want to, or when you got the app you wanted for free. Just hold the application icon and then hit a little cross-over the app icon. Don't worry about the app you downloaded, it will stay there unless you delete it.
So this was all about how you can quickly download and install Paid iOS apps on iPhone, iPad, and iPod Touch for free. For more such How to guides on iOS, Android, Windows, and Linux, please subscribe to our newsletter. You can also follow and like us on Facebook and Twitter for quick updates.