Google now offers two step verification for all Gmail accounts, which makes it impossible for anyone to login into your Gmail account, even if he has your password. 2-step verification makes use of both, your password and a random code that is sent to your phone to login into your Gmail account. With a combination of these two, your Gmail account will be almost impossible to breach into.
And in this How to Guide we'll show you how to setup 2-step verification for your Google Accounts (Gmail, Blogger, Google+ etc).
Protecting Your Google Accounts from Being Hacked :
Step 1: First, Go to Gmail.com and Log into your Gmail account .
Step 2: Click on your profile pic to the top right and click on Account. or just click on this link https://myaccount.google.com/ )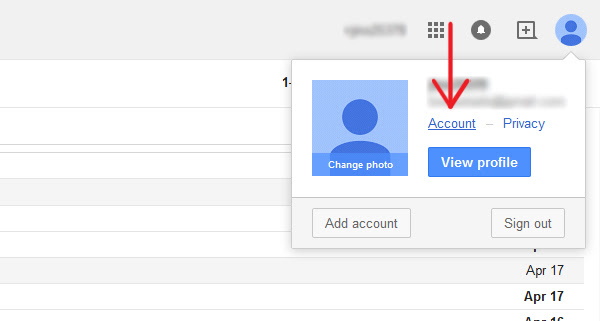 Step 3: Click on 2-Step Verification under Signing in.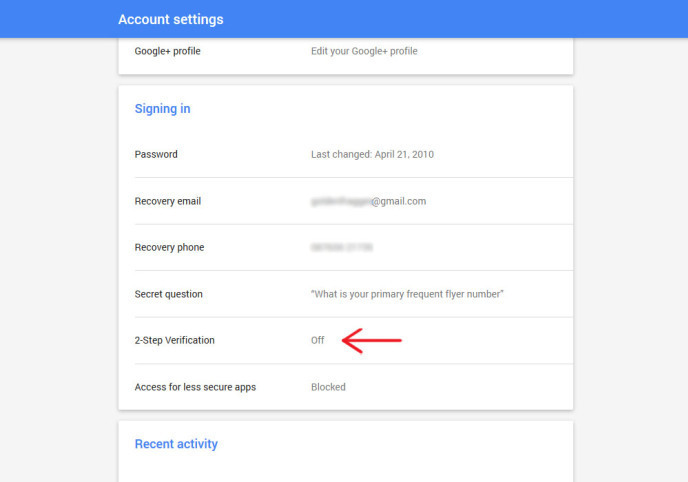 Step 5: Google will ask for your password again to authenticate, Sign in to your gmail account to verify yourself.
Step 6: From the drop down options, Select your country and then enter your phone number.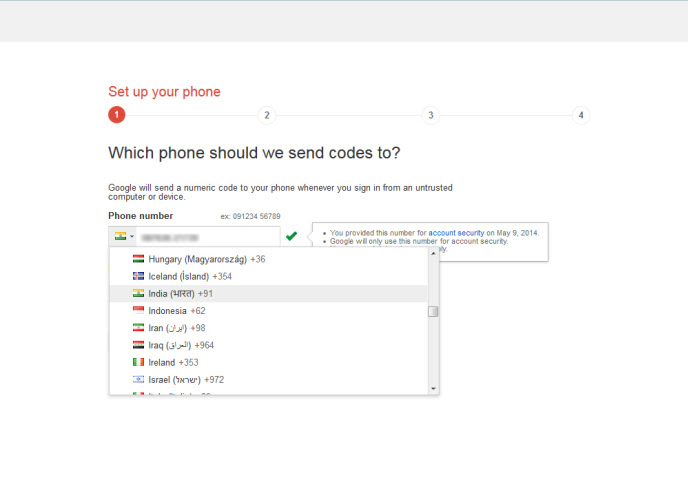 Step 8: Click on Send Code and you will recieve a 6-digit code on your phone.
Step 9: Enter this 6 digit verification code in the box and click on Verify button.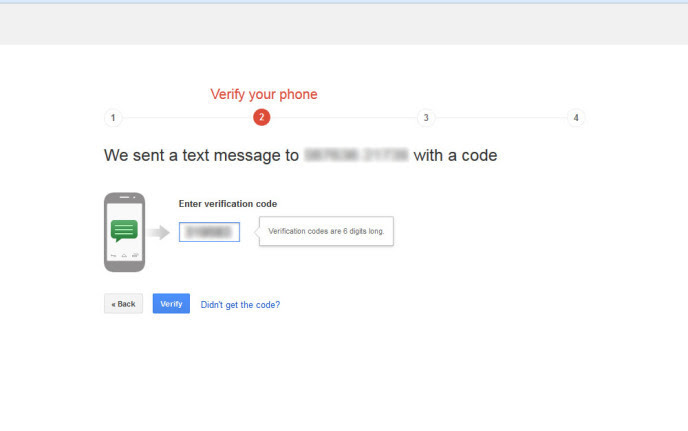 "use strict"; var adace_load_5dce5dc2b8dc1 = function(){ var viewport = $(window).width(); var tabletStart = 601; var landscapeStart = 801; var tabletEnd = 961; var content = '%3Cscript%20async%20src%3D%22%2F%2Fpagead2.googlesyndication.com%2Fpagead%2Fjs%2Fadsbygoogle.js%22%3E%3C%2Fscript%3E%0A%3Cstyle%3E%0A%40media%28max-width%3A%20600px%29%20%7B.adace_adsense_5dce5dc2b8d6d%20%7Bwidth%3A300px%3B%20height%3A250px%7D%7D%0A%40media%28min-width%3A%20601px%29%20%7B.adace_adsense_5dce5dc2b8d6d%20%7Bwidth%3A336px%3B%20height%3A280px%7D%7D%0A%40media%28min-width%3A%20801px%29%20%7B.adace_adsense_5dce5dc2b8d6d%20%7Bwidth%3A336px%3B%20height%3A280px%7D%7D%0A%40media%28min-width%3A%20961px%29%20%7B.adace_adsense_5dce5dc2b8d6d%20%7Bwidth%3A336px%3B%20height%3A280px%7D%7D%0A%3C%2Fstyle%3E%0A%09%09%3Cins%20class%3D%22adsbygoogle%20adace_adsense_5dce5dc2b8d6d%22%0A%09%09style%3D%22display%3Ablock%3Bwidth%3A336px%3Bheight%3A280px%3B%22%0A%09%09data-ad-client%3D%22ca-pub-1582616950037164%22%0A%09%09data-ad-slot%3D%227513274354%22%0A%09%09%0A%09%09%3E%3C%2Fins%3E%0A%09%09%3Cscript%3E%28adsbygoogle%20%3D%20window.adsbygoogle%20%7C%7C%20%5B%5D%29.push%28%7B%7D%29%3B%3C%2Fscript%3E'; var unpack = true; if(viewport=tabletStart && viewport=landscapeStart && viewport=tabletStart && viewport=tabletEnd){ if ($wrapper.hasClass('.adace-hide-on-desktop')){ $wrapper.remove(); } } if(unpack) { $self.replaceWith(decodeURIComponent(content)); } } if($wrapper.css('visibility') === 'visible' ) { adace_load_5dce5dc2b8dc1(); } else { //fire when visible. var refreshIntervalId = setInterval(function(){ if($wrapper.css('visibility') === 'visible' ) { adace_load_5dce5dc2b8dc1(); clearInterval(refreshIntervalId); } }, 999); }
})(jQuery);