As you may know that there has been a rise in malware related activities and most which were targeted on Windows based PC's. One thing you may notice that these malwares are often bundled along with popular software and when these software are installed, the malware easily gains access to your PC.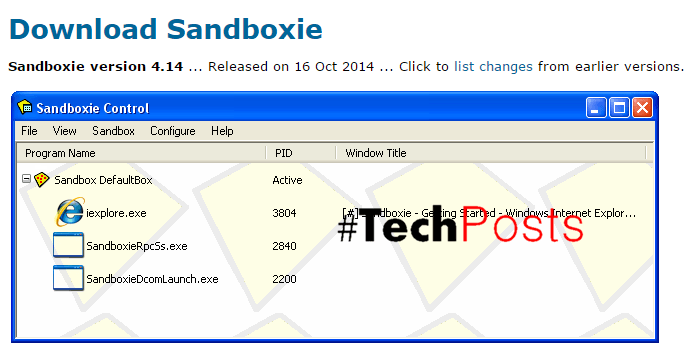 Now if you have an up to date antivirus software installed on your PC, the antivirus can easily alert you. However there are times when even antiviruses can't detect malwares, for example, when a new malware is released, it might take up to 24 hours until for an antivirus company to issue an update to counter that virus.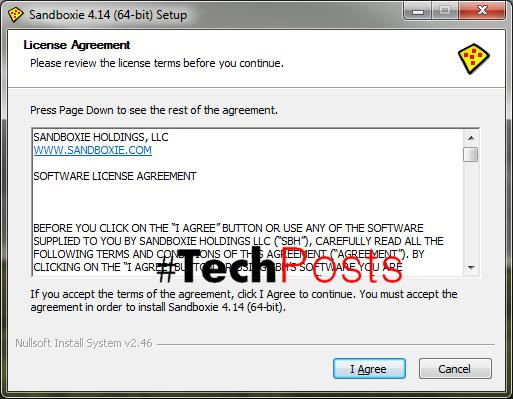 Well now we have a solution called Sandboxie. Sandboxie is a popular program for windows, which enables programs on windows to run in an isolated environment called sandbox. When a program is run in a sandbox environment, the program cannot use any resources apart from the resources available in the sandbox and thus if in any case the program is able to download a malware or virus, it will be contained within the sandbox and your PC will not be affected by the malware.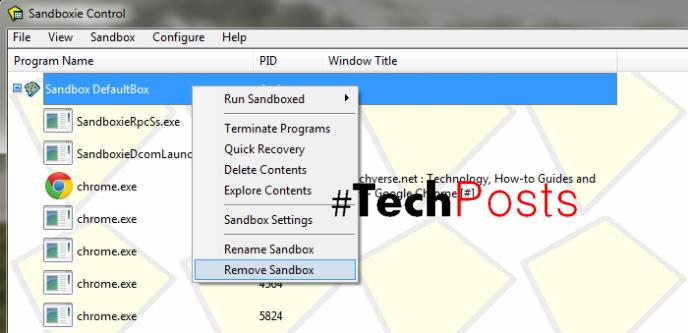 It's recommended that every windows user should install sandboxie on their PC as a precautionary measure to avoid their PC's from getting infected by malware when you knowingly or unknowingly install programs infected with malware. Adding to this, a sandbox environment is also an excellent addition to web browsing software as if in any case you visit a website infected with malware, the malware will be contained within the sandbox environment and your PC will be left untouched.
Now that you know about Sandboxie, here's how you can install and use sandboxie to run programs in an isolated environment on your Windows PC.
How to Install SandBoxies and run Programs in a Sandbox
Step 1: Download and Install SandBoxies from the link provided at the bottom of this page.
Step 2: Run Sandboxie. Once you run Sandboxie, you might be notified by a software compatibility window which will request you to apply configuration settings for some program installed on your PC that have compatibility issues with Sandboxie.
Sandboxie will already have created a default sandbox called " Sandbox Defaultbox" and the tool should have been integrated in the right click context menu.
Step 3: Now go your desktop and right click on any program and click on " Run Sandboxed ".
Step 4: If prompted to select an Sandbox, simply select DefaultBox and click on OK.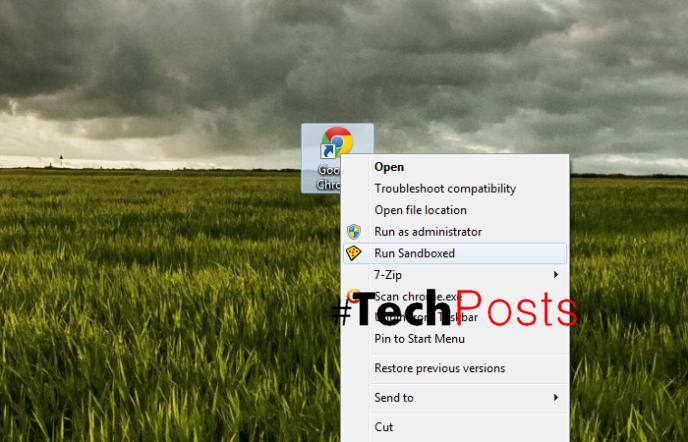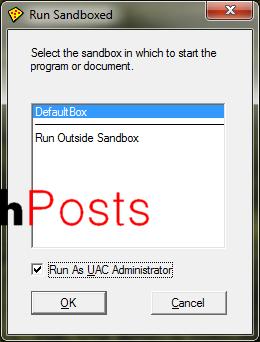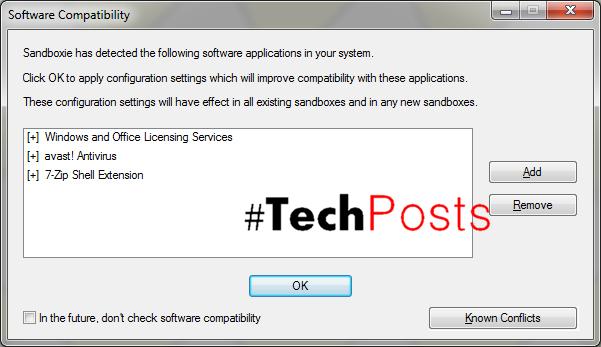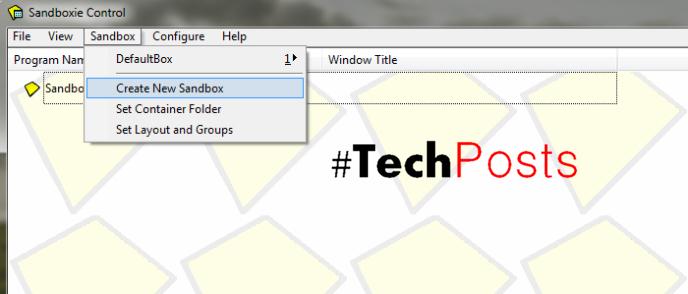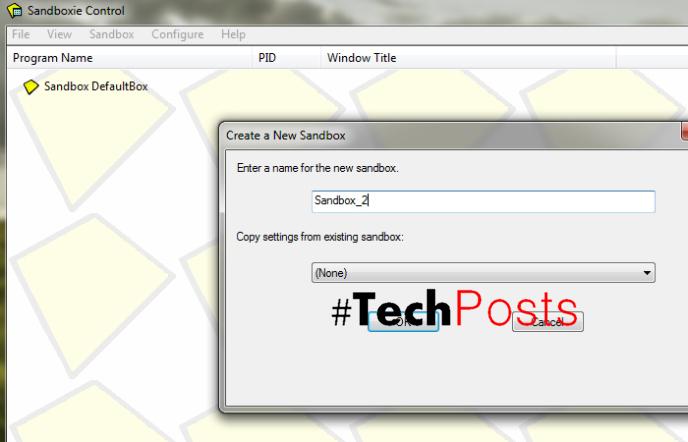 The Program should now run enclosed with an yellow border, which means the program is being contained and run within a sandbox.
That's it, now the program will run in an sandboxed environment and if it ever gets infected by a malware, it will be contained in the sandbox environment and your PC won't be affected by it. Now if you ever feel that a program running inside a sandbox is infected by a malware, you can delete the sandbox and the malware would also be deleted.
If you delete the default sandbox, you will have to create a new sandbox to replace it. Simply run Sandboxie and click on Sandbox > Create new Sandbox and type in a name for the sandbox.
Before You Go….
Just wanted to let you know that We've launched YouTube Channel where we upload awesome video content. Make sure you hit the subscribe button to stay up to date with the new videos we upload every week. Also Subscribe us for more How To Guides and Reviews…!!! @Youtube Channelfor more How to Guides. Enjoy..!!!