How to Root Nexus 4 :
If you're looking for an easy way to Root Nexus 4 Then Follow the Video Instructions. Also install TWRP Custom Recovery using MultiROM. Please Note that this part of the tutorial is geared towards Windows users. The MAC instructions are very similar, from what I understand. Install the package the same way.
Nexus 4, manufactured by LG, is actually one of Google's own. So, it always up to date with the latest version of Google. With your favorite Google Apps and services, cutting-edge Qualcomm Snapdragon™ S4 Pro processor and a vibrant 1280-by-768 4.7-inch display, Nexus arms you with speed and power to spare with stunning clarity and crisp.
How to Root Nexus 4 is one of the hottest topics over the Internet. Among plenty of ways to do it, Cf Nexus 4 Root Tools actually stands out and speaks for itself by offering a super easy and fast way.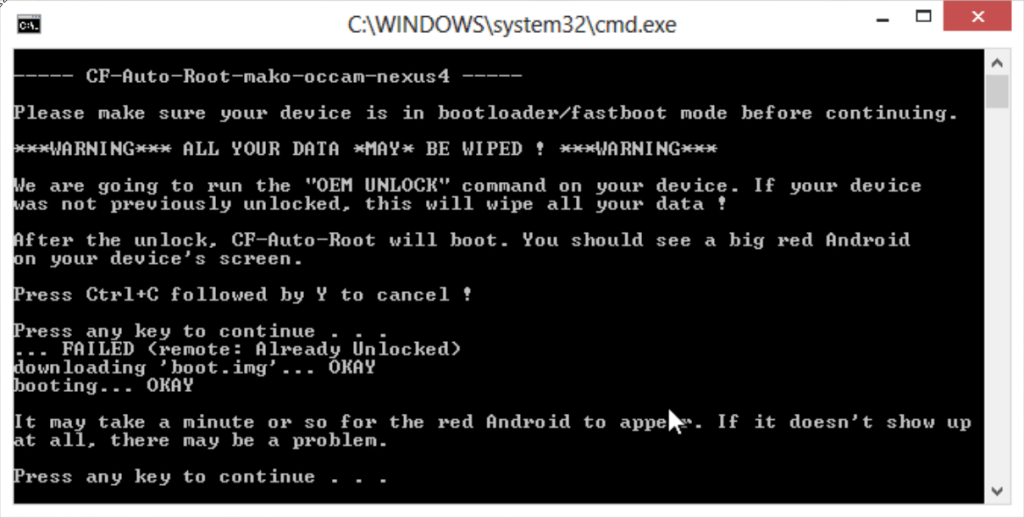 BACK UP ANY IMPORTANT CONTENTS ON YOUR PHONE, AND MOVE THEM TO YOUR COMPUTER OR OTHER STORAGE DEVICE. UNLOCKING THE BOOTLOADER WILL WIPE ALL YOUR PHONE'S CONTENTS. Note that the data is recoverable, but the process isn't that pretty.
Download CF Nexus 4 Root Tool to root nexus 4