Sometimes it becomes very embarrasing when you find out that you have sent the email to differnet person or you have made silly typos mistakes. This is one of the most common problem faced by many users. To solve this common problem, Google came out with a Undo feature which is available in Gmail's eperimental feature. Earlier this feature had a fixed 10 seconds time duration to undo an email after being sent. So Google considered this fact as 10sec were not enough to undo the sent mail for everyone, so they extended the time duration of up to 30 seconds to undo a sent email.
This Undo feature has now become a core feature of Gmail. So if you want to undo your mails in future after sending them accidently or filled with typos errors, then go ahead and learn how to undo or Unsend a Sent Email or Gmail.
Recommended for You: Install Android KitKat on PC and Play Games Wirelessly
How to Unsent a Sent Gmail:
First, Go to Gmail and Log into your Gmail account.
Now Click on the Gear icon and select Settings.
Now look for an option called Undo Send under the general tab. Please make sure to Enable Undo Send by cliking on tick box and choose a time duration.
Next,click on Save Changes at the bottom of the page to make the changes permanent.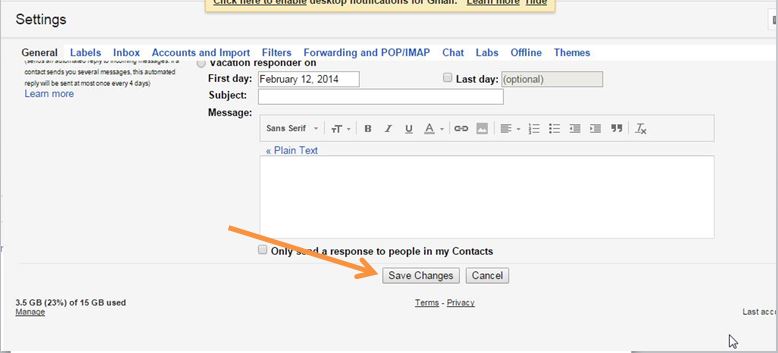 That's it, Now from the next time you send an email to unwanted recipient, simply click on the undo option that will be available till the time duration selected by you.
Also See: How to See Passwords of Connected Wi-Fi Networks on Your Android Device
Please Note: Do not refresh the page or switch to another one, otherwise the undo option will be gone.
Let us know what you think about this undo sent email feature in Gmail via comments below. Please, don't forget to subscribe to our Newsletter, you can also like us at Facebook, Follow us on Google+ and Twitter.