With Google, searching for information is not just limited to text queries. Google's latest developments now allow you to search the internet and identify a person in the photo for free. While Google's image search tool has been there for a while, lets put it into an interesting use.
UPDATE: We have added several other web apps, tools, and mobile apps to identify a person using a photo.
How to find a Person with Just a Picture?
Today we are going to make use of Google's image search tool to identify a person using a picture of their face. The idea here is to search for any person using his photograph with the help of the Google search engine and try to find out some information about him.
This works on the principle of facial recognition which nowadays is quite popular in AI (Artificial Intelligence). Google's AI-based algorithms help find the person's data online through Google's vast database via facial recognition.
This is just an example of one of the many things we can do with Google's image search tool. According to your need, there are many other ways you can put Google's search by image feature into use. Such as the examples below:
Identify a random person or celebrity on the internet
Find out high-resolution photographs of a person
Determine whether a profile picture is fake or not
Locate the persons Facebook profile and other social media accounts
Find out if somebody else is using your photographs without your permission and a lot more
Why You need to Identify Person in Photo with Google
One of the reasons why I thought of making this guide is, currently there has been a steady rise of fake accounts on numerous social networking sites. Most of the times these fake accounts are made using a girl's identity and the main intention behind creating these fake accounts is to dupe unsuspecting users.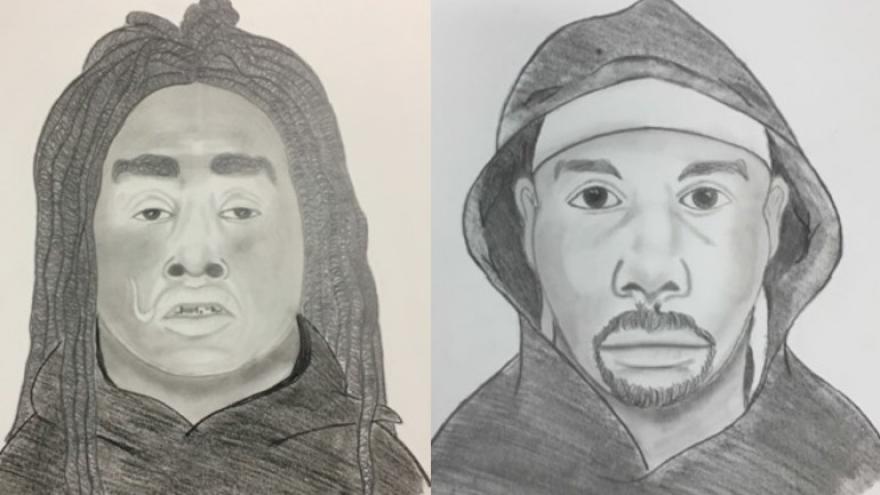 There have been many such cases so far and with this guide, I will help you out to identify a person using his photograph and determining whether the person is a fake or not. Further, you can even follow this guide to find to identify and find out more about a person using just his photograph.
For example, you can use the instructions below to identify and find out more about a person whom you found on the internet.
Note: Make sure you have saved the person's photograph on your computer, iPhone, iPad or Android device. You can either save the photograph or even take a screenshot or a new photo if necessary. Here's how you can use Google's image search and several other methods to identify a person using a photograph.
Methods To Identify a Person Using a Photograph
Method 1: Use Google Image Search
Head over to Google's image search: https://www.google.com/imghp
Click on the camera icon with the search box. A popup appears
Click on Upload an image.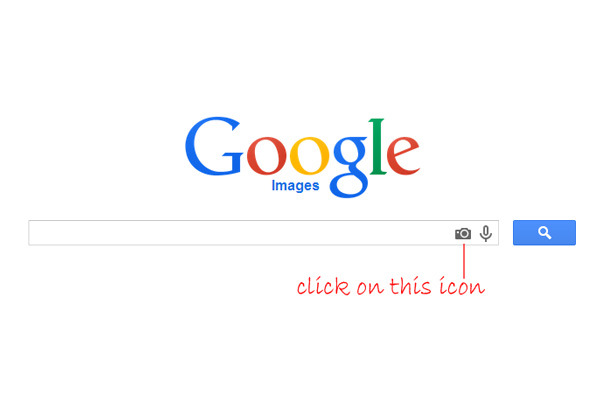 Click on Choose File and select the photograph that you had saved.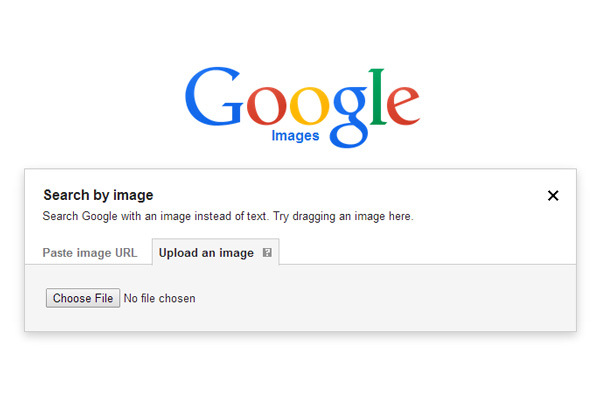 Within seconds Google will search for similar images on the internet. It will provide you with a list of images that matched with the provided image and even the person's first name and last name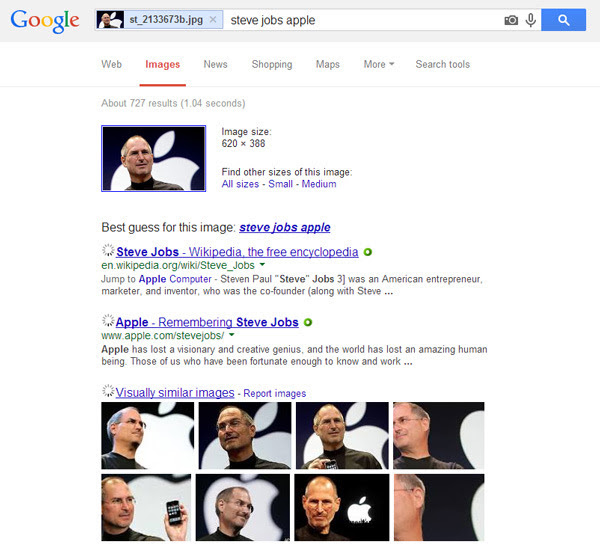 Method 2: Google Lens
With Google Lens app you can get information about a photograph or items around you, like pictures, posters, barcodes, by using your Android phone's camera.
How to Use Google Lens for Image Identification
Steps to Identify a person via Photograph
Install Google Lens on your Android phone
Open the app and tap on the Image icon at the top
Select the photo that you want to identify and that's it
Google lens will identify the photo and find details about the person or subject in the image.
iPhone or iPad users can install the Google photos app. Open a photo that you want to identify and click on the lens icon in the app.
Method 3: NooBox
NooBox is a Google Chrome extension that helps you reverse search and identify a person in a photograph. It's quite easy and simple to use,
Steps to Use NooBox to Analyze Photograph or Image
On Google Chrome browser, install NooBox extension
Click on NooBox icon after installation
Upload the photo to identify the person and get details available online
Method 4: SauceNAO
SauceNAO is a web app and it also offers Chrome and Firefox extensions that help you quickly select and identify a person in a photograph.
How to use SauceNAO for Image Identification
You may visit SauceNAO and upload an image to search and find details about a person using a picture.

Alternatively, you can install Chrome or Firefox extension from SauceNAO and then right-click on a photo to identify or search about the person or object from IQDB, Tineye, SauceNAO, and Google search engine.
Method 5: Using Tineye.com
Tineye is also a reverse image search engine that can help you identify a person using a photo or image. It's one of the best tools that you can use for the purpose.
You can use it to find the image source. Tineye creates unique image signatures to search and identify the photo.
How to Use Tineye.com To Analyze Photo
All you need to do is visit their website and upload a photo
It will list all the relevant details and information found on the internet related to the photograph you uploaded.
Method 6: Yandex.images
Yandex is a search engine owned by a Russian corporation 'Yandex'. It features a web tool called Yandex.images that you can use to identify a person using a picture. The tool does a reverse image search to display results matching the photo or image that you upload.
How to Use Yandex.Images
All you need to do is to visit this page and click on the Camera icon beside search box. You may also paste the image URL.
Then upload a picture from your PC or phone and voila, you will get the best results matching the image or photograph.
Method 7: Image Analysis Toolset
As the name suggests, Image Analysis Toolset a set of tools that helps you identify any person by analyzing a picture or photo. It features Object Identifies and Web Image Detector that identifies elements of a picture and searches information about them in the online database. Also, it searches the Internet for matching images by cross-comparison.
How To Use Image Analysis Toolset to Identify Photo
Image Analysis Toolset is an Android app that you can install from Playstore. After installation, choose the image that you want to analyze and identify and let the toolset do its job.
Method 8: Reversee
As the name suggests, Reversee is a reverse image search app for iPads and iPhones that uses Google Images to match and identify a photo of a person. You can use it to find webpages displaying the picture, a higher resolution version of the picture, or to find someone's social network profiles.
How to Use Reversee for Person's Photo Identification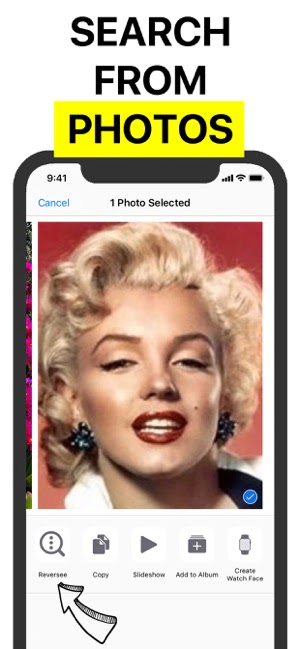 You can install Revresee from App Store and then choose a photo on your iPhone or iPad to search and identify the person in the photograph.
IMPORTANT NOTE
The results highly depend on the person's popularity. However, if the person has uploaded a lot of his pictures online, you will definitely be able to identify the person in the photo.
In case you find a lot of similar pictures in the search results, then most probably the social networking account associated with that photograph is fake. This also means you should probably not accept his/her friend invite.