How To install Android l in Nexus 4 :
Here's a video that was just posted that shows the latest beta of Android L preview on the Google Nexus 4 and How to Install Android L in Nexus 4. This is the installation Video for Nexus 4 and this video shows How one Can Install the Android 4.4.4 KitKat and Android L "Lollipop" in same Device and create a Dual Boot Nexus 4 where you can enjoy the Amazing Android L Developer Preview without Loosing or Formatting your Stock ROM (Android 4.4.4 Kitkat).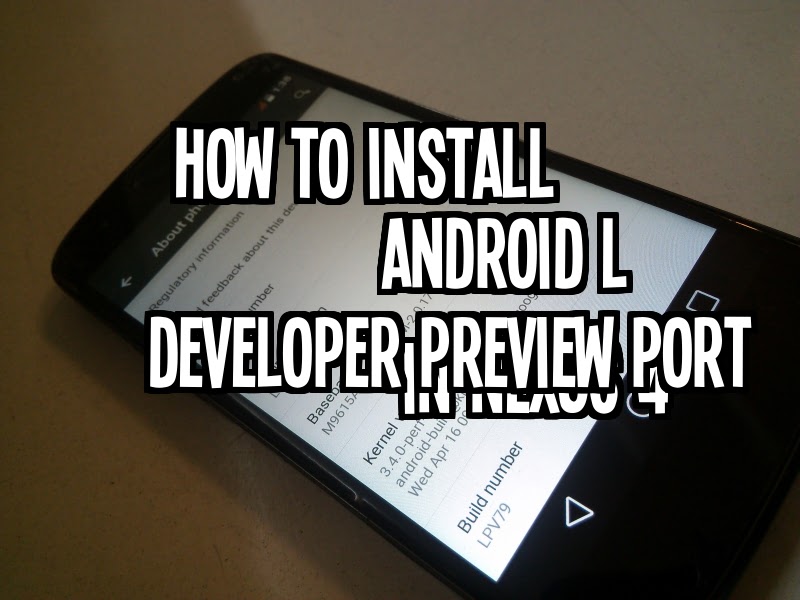 This is the Best Method Explained Till Date… So Watch this Video and Please Hit Thumbs Up if you Liked this Video and Subscribe us for More How to Guides and Future Updates. Also Visit Our Youtube Channel for More How To Guides and Reviews
Download Links :
Download Android L Ported ROM for Nexus 4
Download FastBoot , ADB Drivers
Watch Video of How to install Android L in Nexus 4 without Deleting or formatting your Stock Rom Here(Youtube)
See How to Root Nexus 4 in Just Few Seconds using Fastboot
An Avid learner, a Tech Enthusiast and the founder of TechPosts Guides, Ravi is a Raspberry Pi fan and an open-source lover. He spends most of his weekends working with IoT devices and playing games on the Xbox. He is also a solo-traveler who loves hiking and exploring new trails.
Follow him on .Twitter, Facebook, and YouTube.