It may sound amazingly unreal for some users but yes, it's true that now you can do almost everything in iOS (iPhone/iPad/iPod Touch) that was only limited to Android users. From everything, i am talking about in-app purchases, Ad blocker, watching TV shows, latest movies, downloading premium apps and games for free that too without Jailbreak. Now you also have an option to download modded apps and games for free. Modded means modified and these games and apps are unlocked with unlimited coins, gold bars and other in-app purchases for free.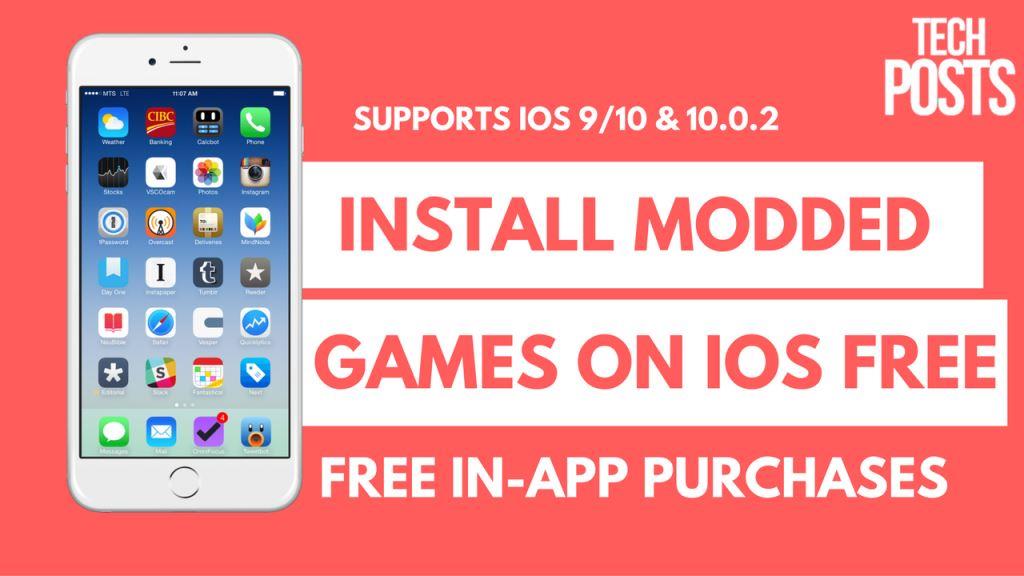 Installing Modded Apps in iOS 10.0.2 or 9 and 10
So to install Modded games, you don't need Windows PC, all you need is and iDevice running on iOS 7 and above. This is an app called "TuTuHelper" which was in chinese before but now it's available in English also which makes it easier to find and install the app you want and read description also.
Now these apps which are available on TuTuHelper app are modded with free in-app purchases like unlimited coins etc. So let's go ahead and install it on iOS device.
First, Visit http://tutuapp.vip and tap on "Regular" as it's free.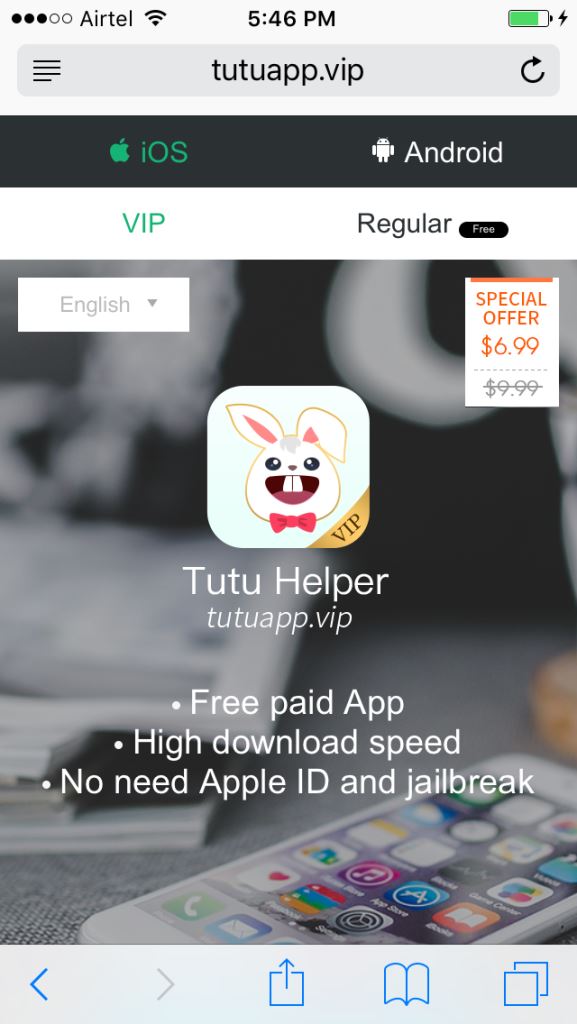 Scroll down the screen and tap on "Download Now" button and hit "Install" when popup appears.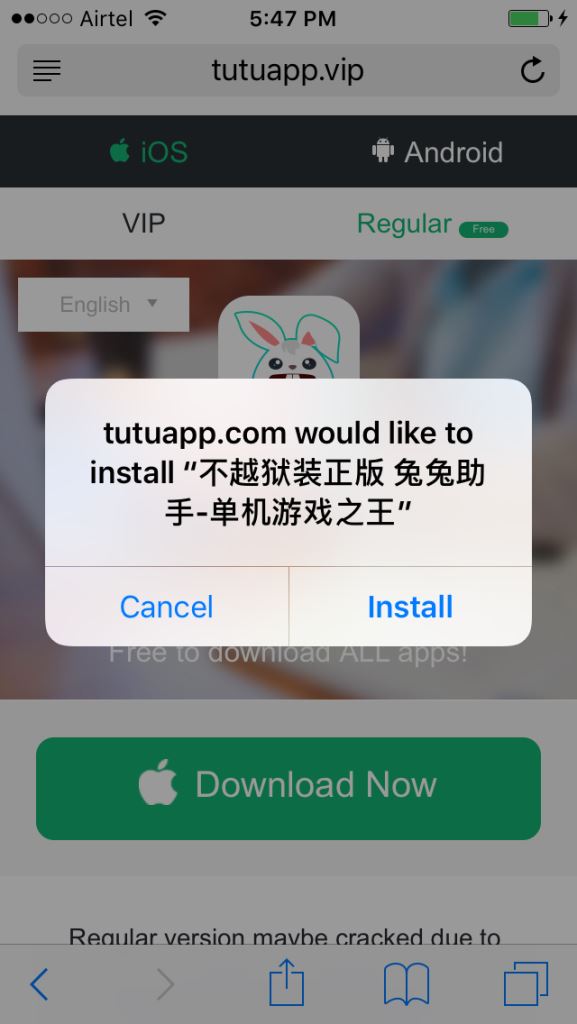 Go to the home screen, you will see that TuTuHelper app is being installed.
Once installed open it and then look and search for your favorite apps and games with in-app purchases free and install them.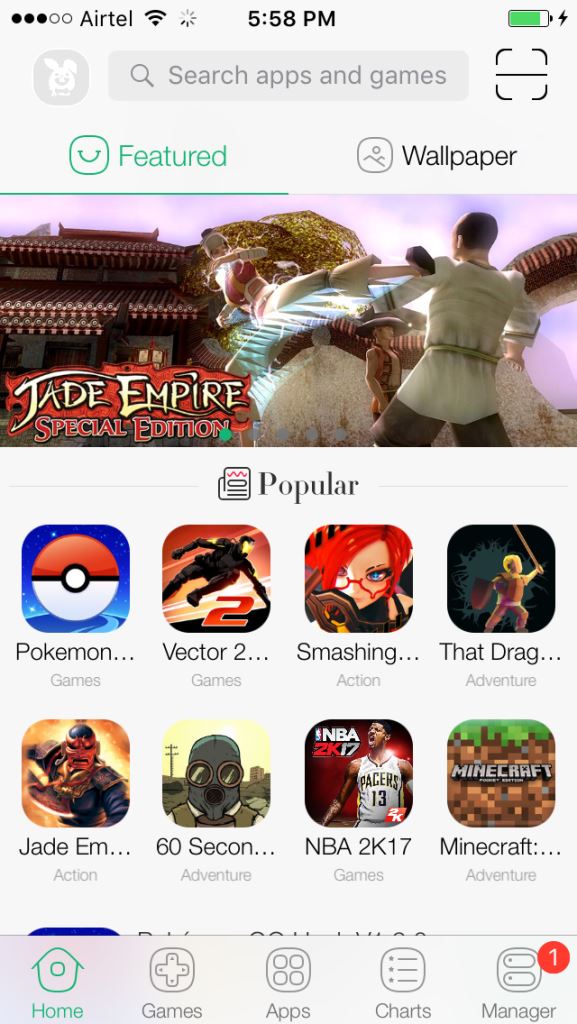 You can do alot more using your iOS device which was previously possible in Android devices only. infact, you can get a hell lot more than what Android offers today in iOS. I am an Android user by the way and have Nexus 5X but now i started liking iOS and planning to buy iPhone7 as the gates are opening and now i kinda started feel free in iOS without even breaking the Jail (Jailbreak). Jailbreak will opens way more possibilities. What do you think? Please comment.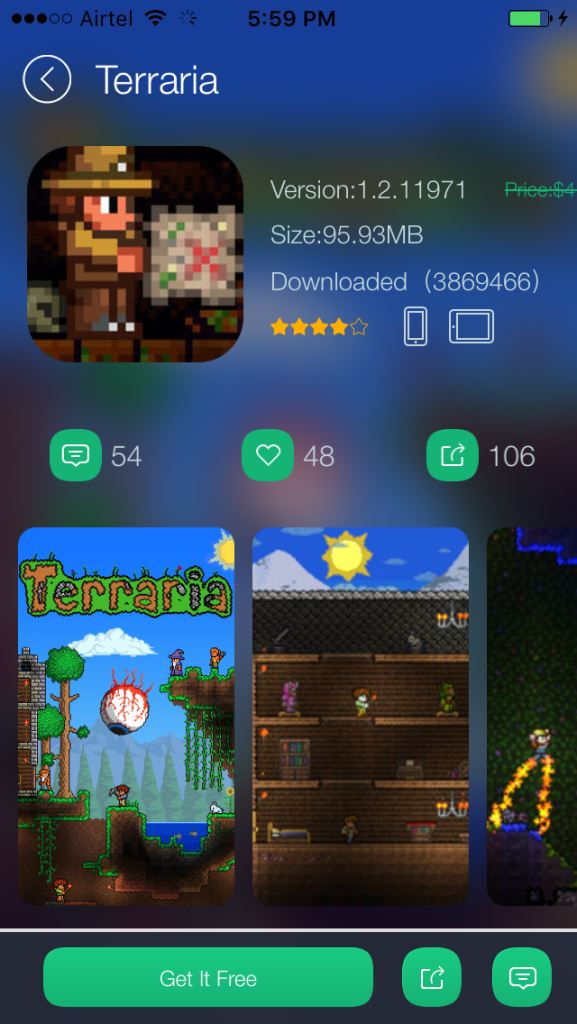 As i said, now on an iOS device like iPhone, you can watch TV series, movies, block annoying ads in apps, download and install paid iOS apps for free. You can do all this and more without JAILBREAK. I mean blocking ads in Android is not possible without root, i guess now you understand better what i said.
So guys, please share these articles with your friends and help us grow so that we can bring more cool tricks and How to guides related to iOS, Android, Windows, Linux etc. Also, i wanted to let you know that We've launched YouTube Channel where we upload awesome How to tech video guides. So make sure you hit the subscribe button to stay up to date with the new videos we upload every week. Please like or follow us onFacebook and Twitter for instant Tech Updates.