If you have an old or outdated laptop, doesn't matter if it's a 32-bit or 64-bit, you can still make use of it by installing the most popular Mobile OS – Android. This How to Guide will cover how you can install Android Marshmallow 6.0 OS on any laptop or desktop PC. It's really simple and easy. This is the 3rd stable release of Android Marshmallow for PC. With This installation Method, Users can multi or Dual Boot Android with Windows or Linux on PC and Laptops powered by x86 (32-bit) or x64 (64 Bit) Processors. So let's go ahead, install it and then test apps and games, whether they work properly or not.
Installing Android 6.0 Marshmallow on PC
Befor you proceed, Techposts.org reminds its readers that it will not be held responsible for any damage to system during or after Android-x86 software installation. Users are advised to proceed at their own risk.
What's New in Marshmallow R3 Release (Key Features)
The updates since 6.0-r2 include:
CD/DVD auto-mount.
Fix VMware broken since 6.0-r2.
A qemu-android script to launch Android-x86 in QEMU. (only available in RPM installation)
Update to latest Android Marshmallow-MR2 release (6.0.1_r79).
Update kernel to 4.4.62 with more patches from AOSP.
Update Mesa to 17.0.4.
More updates from upstream projects (libdrm, ntfs-3g, exfat, bluez).
Things You will need
Steps to Install Android 6.0 Marshmallow R3 Stable Release on Windows PC
Step 1. Run Universal USB Installer Tool or Rufus and create a bootable USB flash drive using the Android Marshmallow R3 ISO image file that you downloaded.
Select Android from the Drop Down menu, Then Browse the Android x86 ISO file and then select the USB Thumb Drive and Hit Create Button.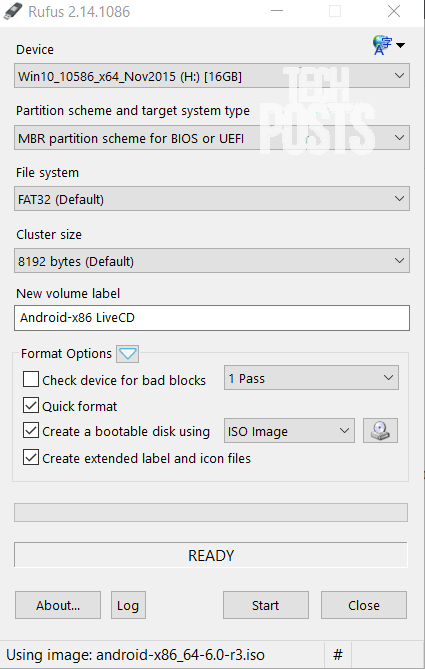 Step 2. After that, restart your PC or laptop and choose USB flash drive as the source or boot drive. (Make USB to boot first and before CD/DVD ROM under your system's BIOS settings).
Step 3. Now, When the menu appears, just select "Install Android x86 to hard disk". You can also Run it As a Live CD which means that if any changes made, they will not be saved. But if you install it then any changes that you make will be saved next time you boot Android Marshmallow on your PC.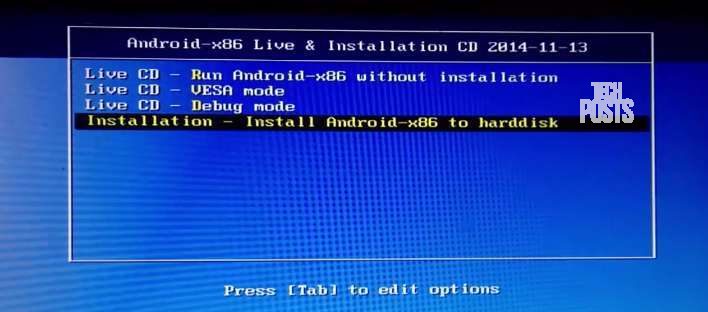 Step 4. Select your appropriate hard disk partition to install Android x86 i.e. C: or D: or you can choose to install on any new partition.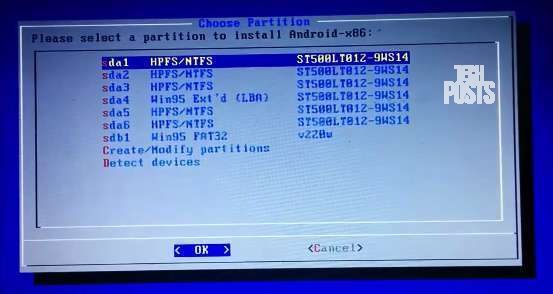 Step 6. Now, You will get a few prompts messages pertaining to installation of GRUB Bootloader. Make sure to allow them.

Step 7. Now, another prompt message will ask you to make system /r/w. Hit Yes on this as well, especially if you'd like to modify your Android x86 installation later.
Step 8. After that, you will get another prompt to install virtual SD card. Use 2048 MB for space, as that's the maximum supported for NTFS file systems. You can get max 32GB if you use a ext3 or ext4 formatted storage.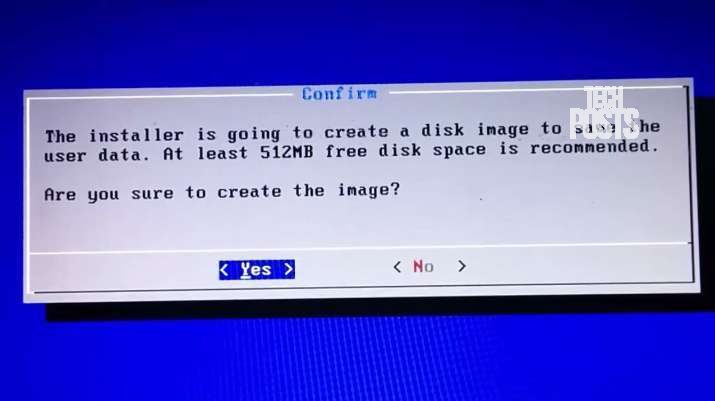 Step 9. Now, You can Restart your Windows PC / Laptops. After Reboot, You can select to either boot to Android or Windows.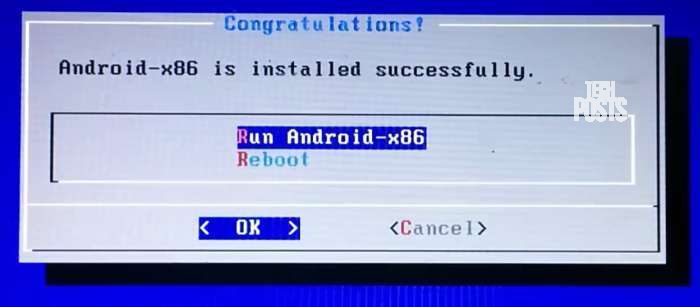 Steps to Install Android 6.0 Marshmallow R3 Stable Release on LINUX PC 
To install Android 6.0 Marshmallow on Linux PC, you can follow the steps given for installation in Windows. Alternatively, you can download RPM packaged Android installation file for Linux OS.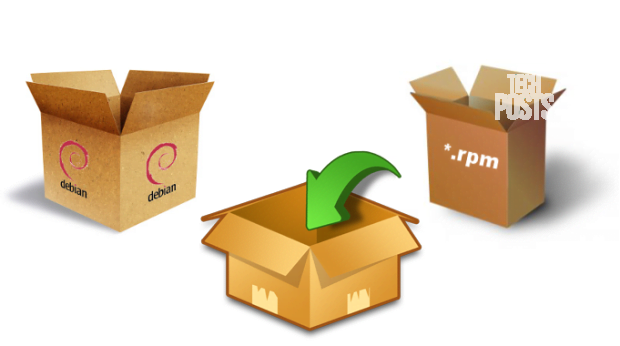 Step 1. First, download the .RPM file for Linux. Links are given above.
Step 2. On an rpm based device (Fedora/Red Hat/CentOS etc.), just install it like a normal rpm package:
$ sudo rpm -ivh android-x86-6.0-r2.x86_64.rpm
All files will be installed to the /android-6.0-r2/ subdirectory and a boot entry will be added to grub2 menu. Reboot and choose android-x86 item from the menu to enter the system.
Step 3. On a deb based device (Debian/Ubuntu/LinuxMint/…), please use the alien tool to install it:
$ sudo apt install alien
$ sudo alien -ci android-x86-6.0-r2.x86_64.rpm
To use an ISO file, Linux users could just dump the it into a usb drive to create a bootable usb stick like
$ dd if=android-x86-6.0-r2.iso of=/dev/sdX
where /dev/sdX is the device name of your usb drive.
How to To uninstall Android from Linux PC
$ sudo rpm -e android-x86
Also See :
Conclusion
It's fun to run Android on PC only when its stable and runs apps without any crashes. You get a tablet view of Android and this is good for those who didn't received Android update on their Android phone but want to experience latest Android OS. You can also Install Android x86 on a Pen drive or a external HDD drive. If you have any questions or feedback, please feel free to use comment box below. If you face any problem during Installation, please contact us, and we'll do our best to solve your queries. Subscribe to our YouTube Channel and our newsletter, so you never miss any updates.