Scribd is a popular digital library where you can find millions of books (ebooks), audiobooks, and download documents shared by the users. However, downloading documents, books and audiobooks from Scribd that too for free isn't that easy.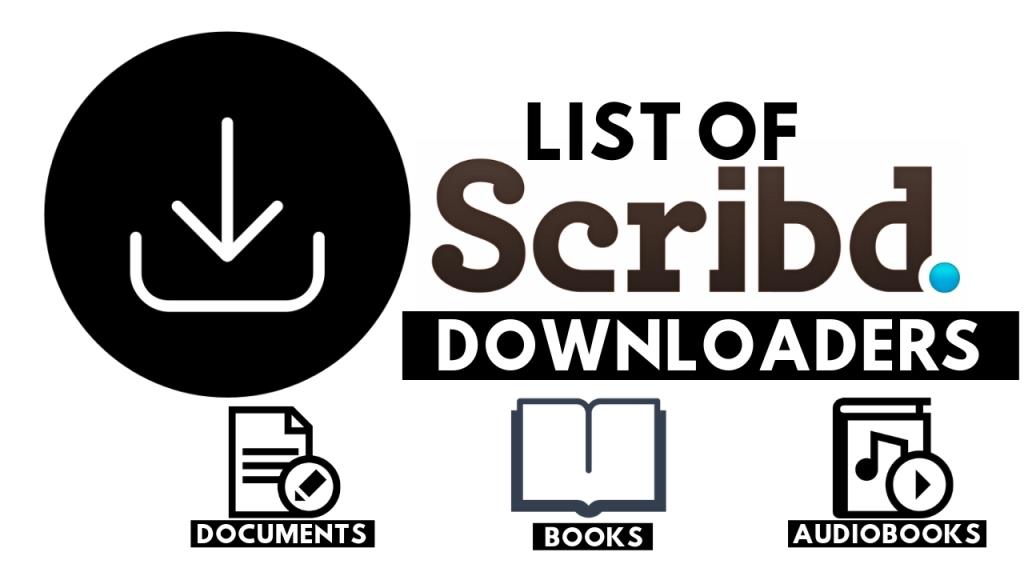 There are some 100% working ways to download Scribd documents for free we already discussed in one of our posts. But Scribd downloader makes downloading required document file from Scribd much easier. So, we prepared a list of working Scribd Downloaders that you can use to download Scribd documents for free.
Before you proceed, note that you can't download a book or an audiobook from Scribd using these Scribd downloaders. To download Scribd books and audiobooks, you must activate the Scribd Premium subscription.
1. Python Script based Scribd Downloader
There was a time when python based Scribd downloader used to work. These scripts literally used to convert your Windows, Mac, or Linux PC into a full-fledged Scribd downloader. The developers, some of them still working, who use to share the Scribd downloader scripts based on python, allowed us to download unlimited Scribd documents for free without any account or sign up.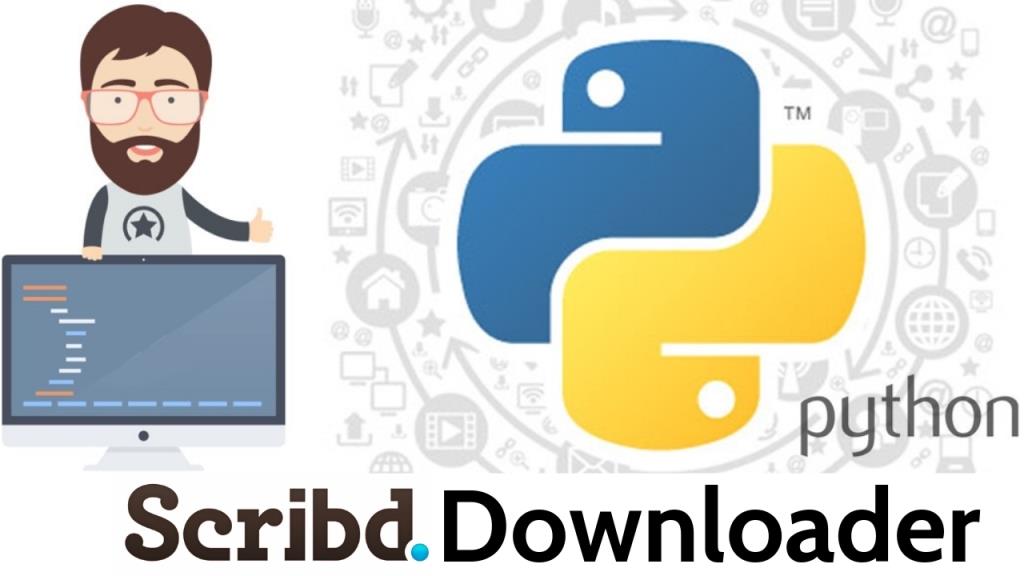 Those python scripts are still available and you may use them to download Scribd documents. However, as I said, most of them are obsolete. Following are the links to some popular Scribd Downloader Python Scripts that are still updated and active.
To know how to make them work, visit the link and follow the instructions on the given page.
2. Scribd Downloader Web Apps
There are several web apps on the internet that promises to download Scribd documents and some even claim to download books. However, no extension, trick, or a hack can help you download books from Scribd. If you want to download books from Scribd, head to the 4th step.
Following are some of the working web apps that can help you download any document from the Scribd. Again, you can't download books.
Do note that these web apps may fail to fetch the document in some case but that's fine. You can retry after a few minutes to get your desired document downloaded from the Scribd.
3. Browser Extension based Scribd Downloader
Userscript manager extensions that work with all popular web browsers, can be used as a Scribd Downloader extension. These extensions work with all popular web browsers such as Chrome, Mozilla Firefox, Opera, Next, Safari,
Greasemonkey is one of the most popular user script manager add-on exclusively available for Firefox browsers. You can install the Greasemonkey user script manager on your Firefox browser just like you install any other add-ons.
Then, follow this method to get the Scribd downloader user script that turns your Firefox browser into a Scribd downloading machine.
Tampermonkey is an alternative to Greasemonkey and works in a similar way. Scripts that work on Greasemonkey will also work on the Tampermonkey. The only difference is that the Tampermonkey is available for multiple browsers such as Chrome, Firefox, Opera, Next, and Safari.
Again, to convert any web browser into a Scribd downloader machine, read Method 2: Download Scribd Documents Using User Scripts
NOTE: You can download any document from Scribd using these methods. For books, skip to the 4th way described below.
4. Manual Scribd Downloader Method
Manual Scribd Downloader workarounds involve getting free 30 days or 60 days trial. Yes, you can enjoy Scribd for 60 days without paying a single penny and without adding your credit card.
Then you can use the login Method or upload method to download documents from Scribd for free without any subscription, which is described in the following video.
That's it. Those were some of the most interesting and completely working Scribd Downloader Web apps, scripts, web extensions, and shortcuts that you can use to download books, audiobooks, and documents from the Scribd, completely free.
However, I would highly recommend and request you to get a premium subscription at Scribd if you often require books from Scribd. It's affordable and to get started, you can even get an up to two- months free Scribd subscription without adding any credit card details. And if you find it benefitting you over the period of two months of free Scribd use, why not pay to support your favorite author, writer, or Scribd member just like you who often share useful documents.
And why not start creating your own and share your knowledge with people across the globe.
Hope you find the guide useful and able to download the right book or document from the Scribd. Follow us on YouTube, Facebook, and Twitter for instant updates on new blog posts like this.