Beware Microsoft Office 365 users. A recent cyber  attack on on Microsoft Office 365 where Cerber ransomware lock down your important documents and force you to pay ransom in the form of bitcoins.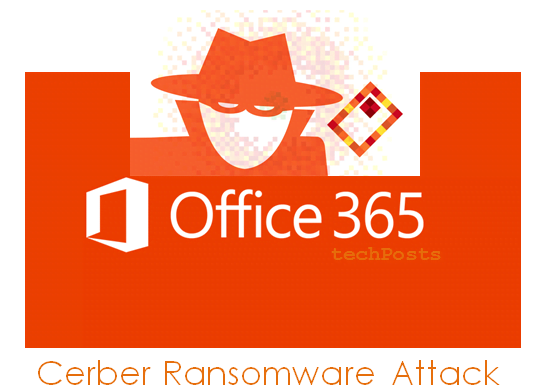 The Cerber Ransomware is mainly spreading via phishing emails and targets your photos, documents and important files and encrypts them. It displays a ransom note when you try to access those documents, photos or files. Apart from that it also plays an eerie audio warning. To give you a decryption key, the attacker asks for 1.4 bitcoins or $500.
According to the estimation made by Avanan, a staggering 57% organizations using Office 365 were targeted at least once by this malware.
The attack was first spotted on June 22. Below is the screenshot of the virus by Steven Toole (first victim), a security researcher working at a security firm Avanan.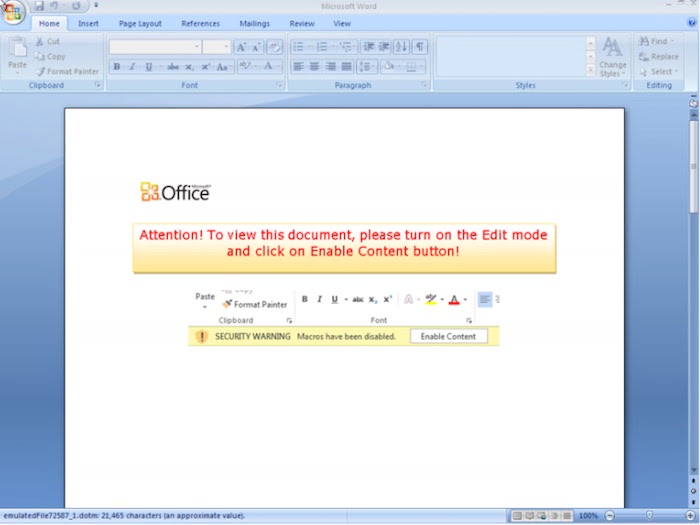 Following the same, Redmond detected the attack on June 23 and started blocking all the malicious attachments in Office 365, 24 hours later.
To stay safe from Cerber Ransomware, we advise our users to keep their antivirus running and updated as the virus tool has the ability to bypass the security tools of Microsoft Office 365.
Please Subscribe to us  to us for more and for instant Tech updates on How to Tech Guides on Android, iOS, Windows, Mac and Linux  Connect with us via Facebook,  Google+ and Twitter.