Monitoring Exchange server health is critical to ensure optimal performance and uptime. However, to monitor the Exchange server, it's important to understand the Exchange server architecture along with various Exchange tools and services that are used for server management. Also, there are third-party Exchange auditing and monitoring tools with intuitive UI that helps Exchange and IT admins monitor Exchange server health effortlessly. These tool helps admins audit and monitor critical changes on the server. They also provide alerts that you can set based on priorities.
In this post, we discussed various steps to monitor the health of the Exchange server by using Exchange utilities, services, and third-party Exchange server monitoring tools.
Steps to Monitor Exchange Server Health
Following are these native steps to monitor the Exchange server health by using various Exchange utilities and features.
Step 1: Check Exchange Services
Although this isn't a user-friendly, way you can use the Test-ServiceHealth PowerShell cmdlet to check if all Windows services that are required by the server are running. The output of this cmdlet returns an error if the required service that is set to run has not started.
Enter the following syntax in the PowerShell window to check the status of MS Windows services,
Test-Servicehealth
Step 2: Check the Messaging Queue
The next step is to check the Exchange server messaging queue by using the Get-Queue PowerShell cmdlet. It provides the configuration information about queues on the Edge Transport and Mailbox servers. The syntax of the PowerShell command is as follow,
Get-Queue -Identity Submission | Select Identity,MessageCount,Status
You may also use the Queue Viewer tool to check and monitor the Exchange messaging queue. Queue Viewer is a part of the Exchange toolbox. The steps to use this Exchange tool to check the messaging queue are as follow,
Press the Windows button and navigate to All Programs> Exchange Server 2013> Exchange Toolbox
You will find the "Queue Viewer" tool under the "Mail flow tools" section. Double-click on the tool to open it
Now click on the "Messages" tab to view all messages that are pending or queued for delivery.
You can also get additional details, such as from address, Queue ID, status values of the messages, size, and much more.
Step 3: Monitor Server Hardware and SMTP Performance
To avoid problems and issues related to messaging failures, you should regularly monitor the SMTP logs and queues. They provide critical information about the server and helps you resolve common issues related to message delivery quickly.
Further, you should also keep a check on CPU and RAM usage. If the usage is increased significantly, users will experience issues such as slow logon and undelivered emails. You can monitor this critical information by using the inbuilt Exchange tool, such as Performance Monitor. The steps are as follow,
Press Windows+R, type perfmon to open the "Performance Monitor".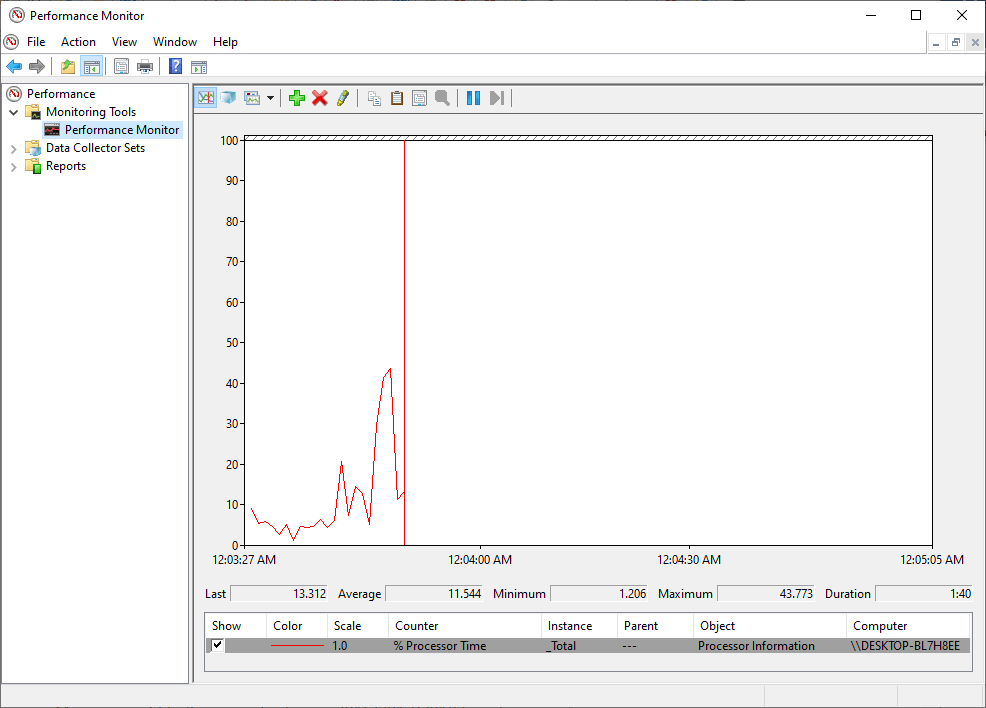 Now right-click on the details pane and then click "Add Counters".
Then click on "Select counters from computer" to monitor a specific server or PC
You can also monitor the current system where the tool is running by clicking on "Use local computer counters"
Next, click on the "SMTP server" and click "Add". You may also add any other object from the options to monitor
Finally, click "Ok".
There are several counters that admins can choose. However, the admin should know what's critical to monitor or analyze in order to ensure optimal server performance and avoid data loss as well as downtimes.
Moreover, Performance Monitor generates data and graphs that can be analyzed easily to keep an eye on the server health.
Problems with These Native Exchange Auditing and Monitoring Steps
These steps do not provide detailed information or data related to the Exchange server. To audit and monitor system health, you need to keep a check on various events and logs that are generated by the Exchange. These events and logs contain all activity data that are taking place on the server. However, this is a complex process and not possible via manual methods. This requires an advanced Exchange auditing and monitoring tool, such as Stellar Exchange Server Reporting & Auditing.
Exchange admins can use the software to generates up to 142 different reports to get insights about server health and critical issues. It intuitively provides these reports with the help of graphs and charts. By using this software, admins can schedule the server scanning and reporting at the desired email address and via notifications.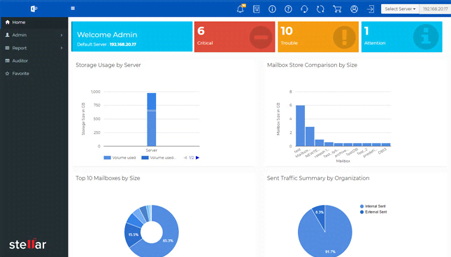 Besides, the tool runs via a web interface. Thus, you can access these reports from anywhere by using smartphones, laptops, etc. You can also export these reports to various formats, such as CSV, PDF, XLXS, and HTML. Currently, it supports Exchange 2007, 2010, 2013, and 2016. Also, you can download the software for free with 60-days unlimited access without any restrictions.
You can use the software to automate the Exchange Server analysis and reporting tasks to monitor the server usage, performance, security, and other aspects 24×7.