Most of you must have heard about Microsoft Nokia Lumia 525 and 520 running on Windows 8 and some of you may have had the device. Powered by a Qualcomm Snapdragon S4 SoC, 1GB of RAM and 8GB of storage, Nokia Lumia was a good budget Windows smartphone device at the time when it was launched. The last update it recieved was Windows 8.1 and Microsoft after that didn't release Windows 10 for it's Lumia 525 and 520 device. Good news is that now we can upgrade Microsoft Nokia Lumia 525 to Android's latest release i.e. Android 6.0.1 Marshmallow.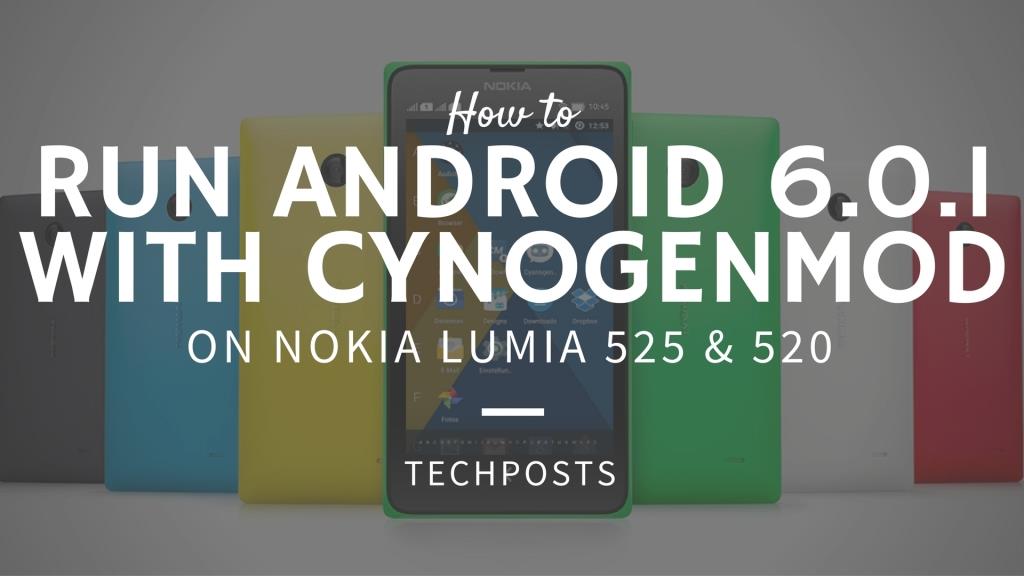 But thanks to the Developer banmeifyouwant at XDA who managed to figure out how to sideload Android OS based on Android 6.0.1 on the Microsoft Lumia 525. He posted several videos on Youtube showing the Microsoft Nokia Lumia 525 up and running CynigenMod 1 based on Android Marshmallow 6.0.1. The process is a bit complicated and hence it's not recommended for the noobs. So if you still have a Nokia Lumia 525 device lying somewhere, it's time to upgrade it to the latest Android version 6.0.1.
Wait, we could have upgraded but the installer and source code isn't released yet. Unfortunaltely, Developer Banmeifyouwant told that the handset's emmc died and he's lokking for a new lumia 525 which is hard to find these days. He said,"The original plan was to release an installer and upload source codes next weekend. BUT! My Limua 525's emmc died. This can be a reason for a late, because I need to buy a new 525 for development, and it's hard to find here."
Banmeifyouwant flashed the Little Kernel bootloader, TWRP and a port of CyanogenMod 13 which let the dev to boot into Android OS by removing the Winodws Phone and UEFI firmware. Here's the video as a proof of concept.
We don't know when it will be released but this shows that Lumia 525 and potentially other Lumia devices can be hacked to run the Android OS on them. This is a great news for all those Lumia users who are searching for Android installation guide for their lumia device on the web. But for now, we need to wait for the update from the developer about the release of installer and source code. Here's another video from the developer showing Antutu Benchmark for Lumia 525 on Android 6.0.1 Marshmallow.
Please subscribe to our newsletter for more updates on this and other how to guides, Tech updates. Also Follow and like us on Facebook and Twitter for instant updates.
Source: XDA