Whenever the need to back up the data of a phone arises, the thought of the tiresome tasks exhausts us even before starting the process. Transferring all of the files from one phone to another could be time-consuming and could drain all the energy of the most active guy you can think of. The reasons for this could be various factors such as the transfer speed through Bluetooth is very less. This is exactly where phone cloning apps come into the picture. These cloning apps are used to clone a phone and/or move data from it to another phone.
In this article, we bring to you a list of the best Phone Cloning applications available in the market.
Phone Clone
Phone Clone is a file sharing and phone cloning application designed and developed by Huawei. This application is a convenient data migration app that can be used to transfer the contacts, SMS, photos, videos, notes, recording, and much more. With Phone Clone, transferring of the data has become very fast, easy and convenient for a lot of people. With more than 100 million downloads in the Play Store alone, this application is our number one choice and is definitely recommended.
Some of the features of Phone Clone are:
Ultra fast data transfer speed;
Simple operations;
Completely free of cost;
Provides a better support for Huawei phones;
Transfers data over a secure network.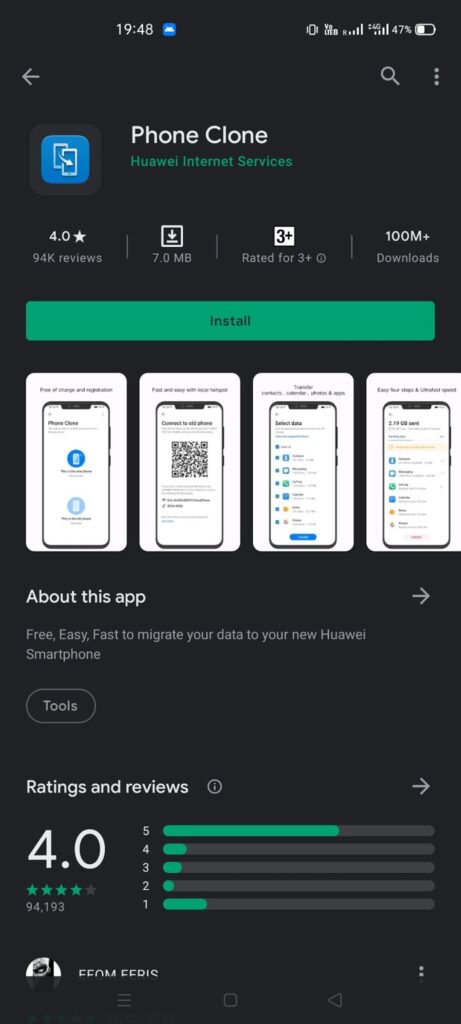 It is available for Android and iOS.
CLONEit – Batch Copy All Data
Another application that serves as a great phone cloning app is CLONEit. It is used to create a backup of a device and transfer the data from one device to another in just two steps. Also, this does not require a network connection to transfer the files. It claims to be capable of transferring data of 12 different types without the need of a cable or a computer. Some of the features of CLONEit include:
Extremely fast in the transmission of data, with up to 20MB/s;
Causes no privacy leak;
Can uninstall pre-installed applications of your mobile phone;
Has a built-in space cleaner inside the app, etc.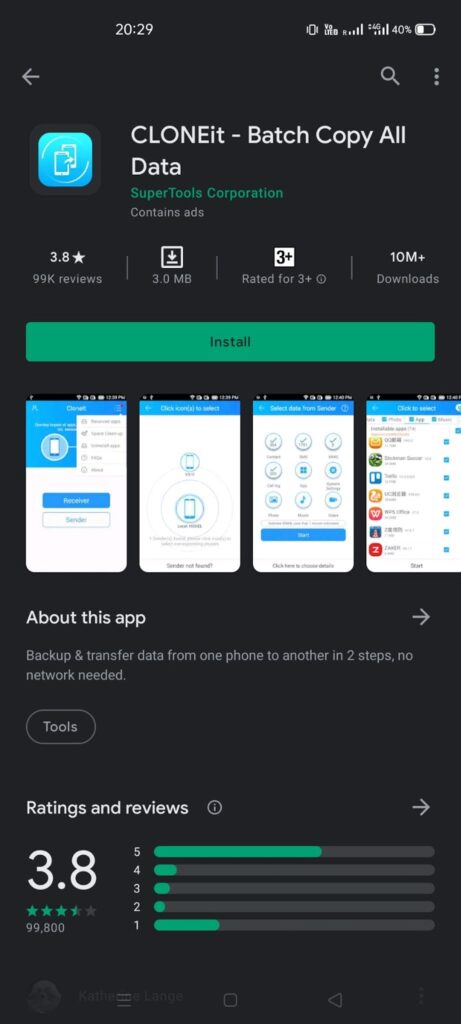 Data such as contacts, SMS, calendar data, media files, system settings etc. can be backed up using CLONEit and can be transferred to another mobile phone. This application is available to download on the Play Store.
Files by Google
Yet another file transfer and management application is Files by Google. It is a very simple and easy-to-use application that serves various purposes such as the following.
It can be used as a space cleaner application. This also provides cleaning recommendations to the users.
Files can be found in an easier way by its super-fast search and simple browsing feature.
Files can be shared with another device without the use of the Internet.
The backup file created by this application can be uploaded to the cloud to save space on your mobile device.
You can check the storage of your phone. This helps in the file and data management in the device.
Your phone's performance can be boosted since Files by Google is capable of freeing up the memory of the device for smooth functioning of applications.
Get helpful recommendations by the app regarding the files that could be deleted to free up some space.
The files that are shared through Files are secured through WPA2 encryption that provides a secure file transfer medium.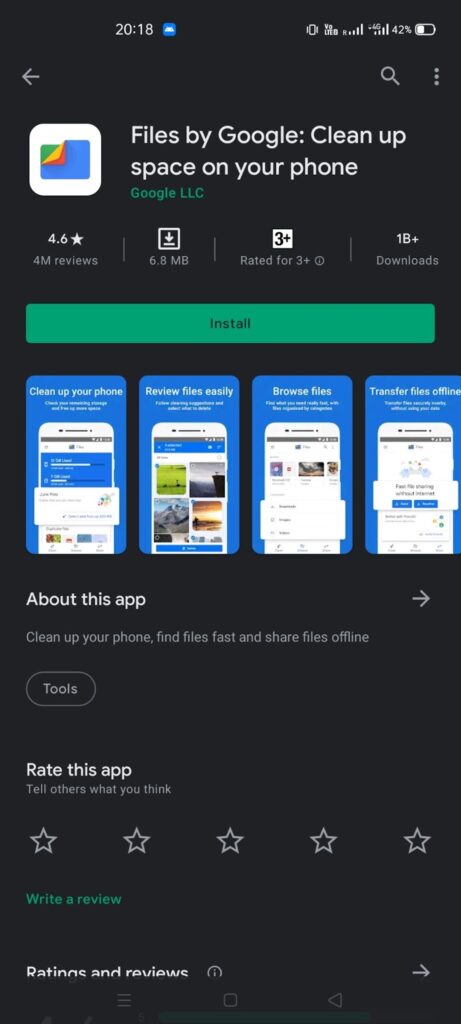 'Files by Google' is available on the Play Store and you can download it for free.
Up next on the list of best phone cloning apps to clone phones and move data is ShareMe by Xiaomi Inc. It is one of the best cloning applications available for free on the Play Store. With their cutting edge technology, Xiaomi provides a highly secure and seamless experience while you transfer your mobile's data to another device. ShareMe is an ad-free person-to-person (P2P) tool that runs without using the Internet. With more than 390 million users from around the world, it has become one of the best file sharing applications.
Some of the feature of ShareMe include:
Transferring of all kinds of files between mobile devices;
Intuitive and user-friendly user interface;
Lightning fast speed;
Limitless file transfer;
Supports multiple languages;
As claimed by Xiaomi, ShareMe is the only ad-free file transfer tool available in the market.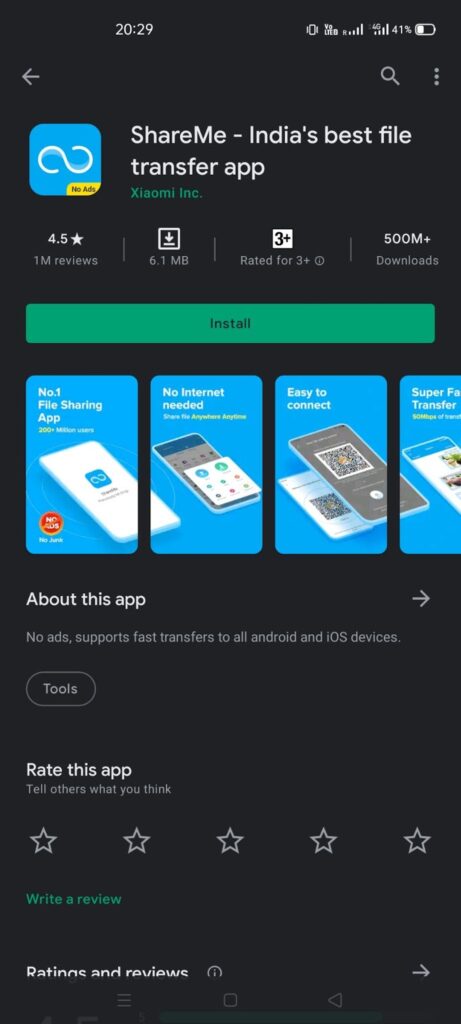 ShareMe can be downloaded from the PlayStore.
Other Android Phone Cloning Apps
Samsung Smart Switch
Available on Samsung Galaxy Store, the app works with Samsung galaxy devices only. You can also download and install the Desktop version of Samsung Smart Switch to backup and restore the data to or from Samsung Android phones.