If you frequently share your Android device with others, you might have some applications that are better left private. Email, SMS, and other messaging apps should remain private because of the potentially sensitive data housed within. Of course, there are many apps capable of protecting your data, but an interesting new option was recently released.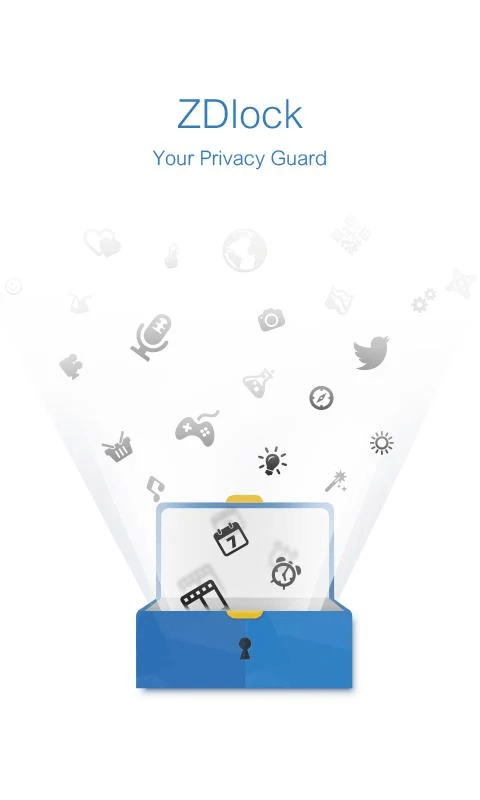 Have you ever been bothered by the following issues:
★ Photo / Video being peeked ?
★ Device is borrowed with your private information inside ?
★ Device lost leading to confidential information exposure ?
★ Worrying about the impact of kids' phone/tablet use freely ?
★ Embarrassed when friends or colleagues asked for the password of your apps locked by other App Lock?
ZDlock helps you out of all these troubles 
The application features an interesting option called Fake Cover, which makes the application look like a dreaded force close that we all hate. However, in reality, the application can be accessed after long-pressing the OK button. You can also combine Fake Cover with the standard protection offered by the app to increase security further. The application is very easy to use, and all you need to do is to define the pattern or code and select which apps should be protected. Root isn't required, so you can use it on almost every device.
Five Features Guarding Your Privacy Info :
★ Pattern Lock & Number Lock
Simple and elegant interface to unlock.
★ Fake Cover
Fake a crash dialogue cover to prevent others from entering , and only you know the crack method !
★ Theme Shop
Rich themes for you to choose , all for free now !
★ Anti-Uninstall Protection
Lock system installer to prevent others from uninstalling ZDlock itself.
★ security question
Reset your forgotten password by setting security question.
Supported Language :
English, 日本語, ภาษาไทย, Türk, Polski, Slovenčina, Española, Española_ve, Català, 简体中文, 繁體中文.
 Download ZDlock(app lock, fake, themes) Android App Here