Screen recording was initially introduced on Android 4.4 KitKat and that too if you have root access in your Android Device or a non-rooted device with some ADB commands which was not ideal. If you search the app stores for screen recorder apps you will find lots of them offering recording features. However, nearly all apps require a rooted device in order to use the screen recording function but using a rooted device for mobile testing is not recommended.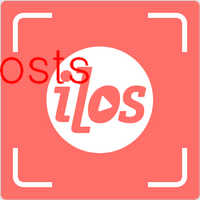 With the new Update of Android 5.0 Lollipop, the situation has changed. Android 5 is offering an API for the developers to add screen capture capabilities within an app without rooting the device.
One of the first is ICOS LLC who developed a mobile screen recorder that requires NO device rooting called "ilos". ilos is available on both Android and iOS platform.
Step 1: Install Screen Recorder
Step 2: Start Recording
Open the app, you will see a login screen,  Just select "Tap here to Capture Screen" up at the top. From there, tap on "Options" to change the resolution and FPS, then just hit "Start Capture" whenever you're ready and Click "Start" to begin recording.
Step 3: Stop Recording
Simply tap the "Stop" option on the ilos notification tile by pulling down your Notification panel and you'll be taken back to the ilos app.
Step 4: Share & Save
You can save it to your gallery or share it in any number of ways.Use the MX Player or ES Explorer (Sdcard/Movies/ilos) app to locate it in your Device.
Watch this Video to Understand Better :
One of the best feature of ilos is the capability of recording sound both internal and the external using external mic, which wasn't available with KitKat screen recording tools.
Also, Paid users can access the entire ilos ecosystem including a desktop screen recorder for Windows, Mac, and Linux. Quickly share videos on the ilos platform, organize them into playlists, or set video permissions, add users and user groups, upload videos from your computer.
Before You Go….
Just wanted to let you know that We've launched YouTube Channel where we upload awesome video content. Make sure you hit the subscribe button to stay up to date with the new videos we upload every week. Also Subscribe us for more How To Guides and Reviews…!!! @http://youtube.com/checknma for more How to Guides. Enjoy..!!!