Hey guys, this is a new HowTo guide for iOS and iPhone, iPad and iPod touch users and today i'm going to show you how you can record any iPhone, iPad or iPod touch screen running on iOS 9, 9.3.3 or 10. Don't worry, you don't need a jailbreak for this and you also don't need any PC or Mac to do so. So let's get started,
Thing You'll Need
A Working WLAN connection
An iDevice, ofcourse, running iOS 9 or above.
Recording iOS Screen without Jailbreak
The recording is very smooth in iOS 10 (tested on iPad) but a little bit laggy in iOS 9 (tested on iPhone 6S) and above. Also control settings is different for both versions. To start recording your iDevice's screen you need to install this one app in your iPhone, iPad or iPad Touch.
To do so, click here, or just copy paste the link in your iOS browser. When prompted, open this page in "App Store", hit open and then install. You can also install it via iEmulators (See screenshot above).
http://www.iosem.us/app/install/airshou.html
Now come back to your home screen button and you'll see the app installation has began. Now once installed, launch it and you will get another prompt saying "Untrusted Enterprise Developer". To resolve this, go to Settings>>General>>Profile & Device management
Now find the profile "BeijingXun…." or if just search for the Airshou profile. Open it and tap on it and hit "Trust". that's it, now you can launch the application.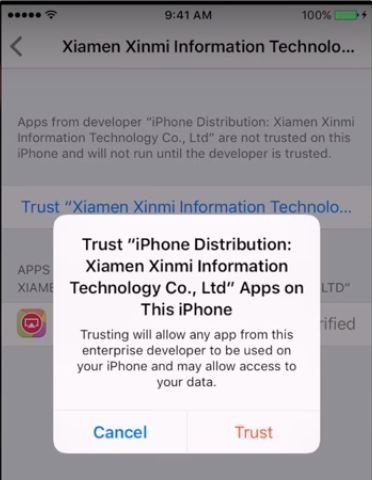 But before you launch your app, please go to the "Control Center" and allow "Access within App".
Now launch the app, hit Allow. Then hit Continue. On main screen you can login using Facebook, twitter or your Google account. You can also create your own if you don't have any of them.
Once you logged in, it automatically direct you to the application. Hit OK and then hit Record.
Name the recording whatever you like and then choose the Orientation. You can use test recordings to check if orientation is right.
Choose the Resolution whatever you want. Then hit Next Step. Prompt will come ask you to Access to microphone, hit OK. That's it, now you can record your iDevice's screen.
Similarly, you can setup your iOS device running of iOS 9, 9.3.2 or 9.3.3.
Now invoke control setting by swiping up from the bottom screen in iOS 9 and above. Tap Airplay Screen, hit AirShou. You'll see a blue bar on the top of the screen. Now you can hit the Home button and you'll know that it's recording as you will be able to see Red bar on top in iOS 10.
In iOS 9, invoke control center, tap Airplay, hit Airshou (Mirroring ON). that's it, recording will start and you will see similar Red bar at the top of your iDevice screen meaning recording has began.
To check finished recordings, go back to the app, Hit STOP and hit Play button on top right corner. From here, you can either play it or save it to your camera Roll from the app. Just allow access to camera roll.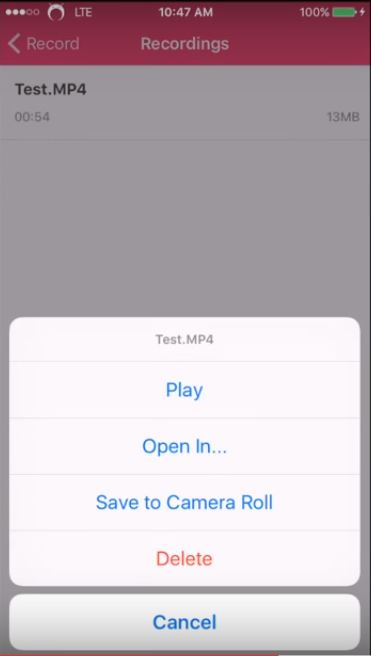 Watch This Video to see how you can record your iOS Device's Screen – No Jailbreak
So this was all, hope you liked the tutorial, i'll be back with more interesting apps and guides for iOS devices. For now, 
Subscribe to us
 for more such How to Tech Guides on Android, iOS, Windows, Mac and Linux below or Connect with us to stay updated for more via
 Facebook,  Google+
 and
 Twitter.