It's very common that one might accidentally delete important files from their system. It happened to me recently when i was trying to setup my Dell 7560 with Hackintosh and Windows on separate disks. I saved my video recordings on Hackintosh drive to empty camera card. So while installation, something went horribly wrong and it was totally unexpected, the Hackintosh stopped booting. So first step was to use HFS explorer to explore the Hackintosh partition and try to recover files. But this was not a software issue, it was an issue with the SSD. So atlast i had to format it and i wasn't able to recover my files. Basically, you can't recover data from drive if you formatted it or added/copied new files.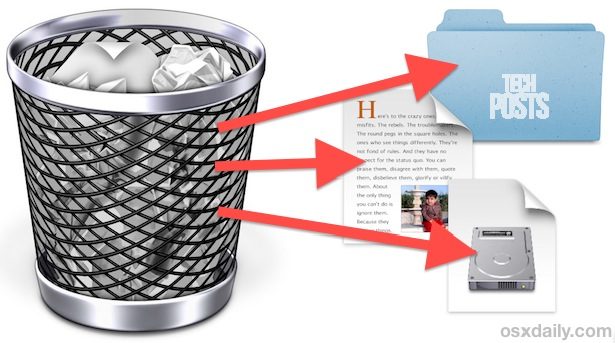 How Data Recovery Works?
The file that you deleted accidentally, free up the space where it was stored in the disk. But you can recover these files only if your system has not used that space. So if by mistake you delete a file and need to recover it, DO NOT DOWNLOAD ANYTHING or Copy any file from any other storage device. A new file can occupy the space where your previous file was residing. Next, to recover deleted files you can use any of the following free data recovery tools available in the market. If these doesn't workout for you to completely recover data, it's recommended to go for paid data recovery tools.
Recuva (pronounced "recover") is a freeware Windows utility to restore files that have been accidentally deleted from your computer. This includes files emptied from the Recycle bin as well as images and other files that have been deleted by user error from digital camera memory cards or MP3 players. It will even bring back files that have been deleted from your iPod, or by bugs, crashes and viruses!
Glary Utilities offers numerous powerful and easy-to-use system tools and utilities to fix, speed up, maintain and protect your PC.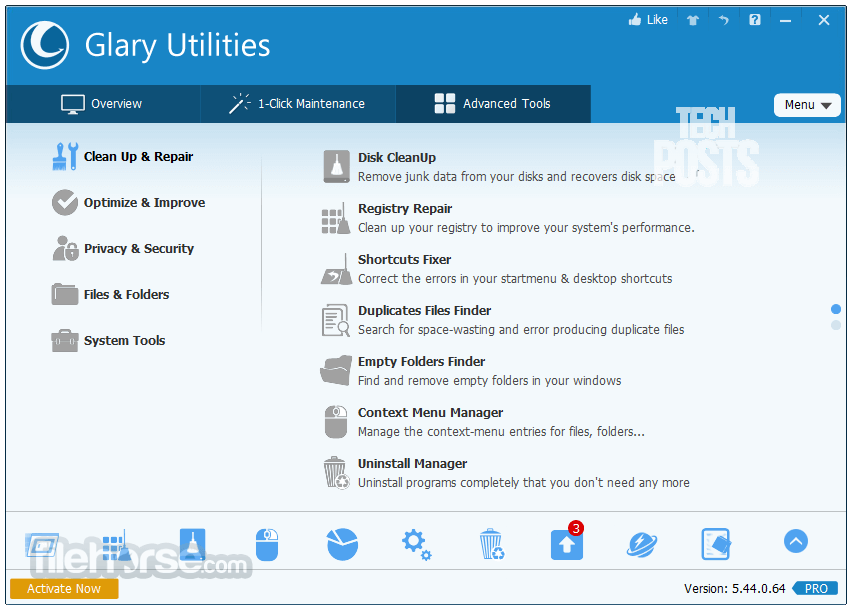 It provides in 23 languages registry and disk cleaning, startup delay, privacy protection, performance accelerator and amazing multifunctional tools. It can fix dogged registry errors, wipe off clutters, optimize internet speed, safeguard confidential files and maintain maximum performance.
It is designed for both novice and professionals. User-friendly interface shows clear & detailed directions. For novice, all work can be done with just 1 or 2 clicks, while for professionals, abundant options are available.
DiskDigger is a program that undeletes and recovers lost files from your hard drive, memory cards, USB flash drives — you name it! Whether you accidentally deleted some documents or photos from your computer, reformatted your camera's memory card, or want to see what files are lurking on an old USB drive, DiskDigger is here for you.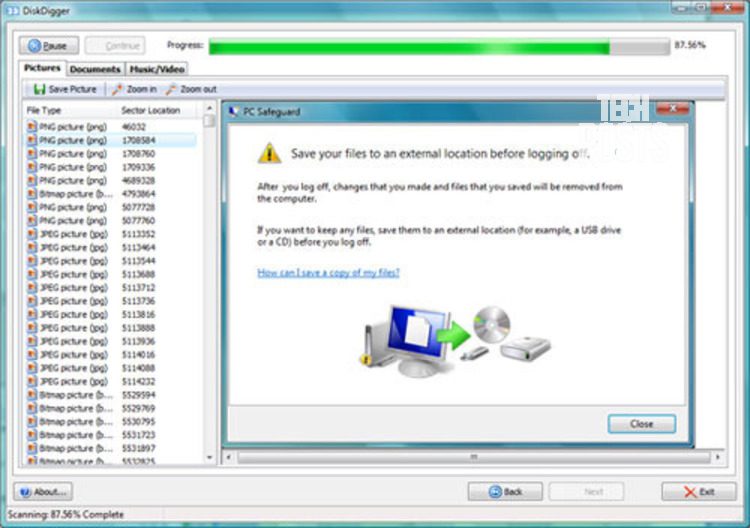 Disk Drill is a data recovery software that easily protects your files from accidental deletion with Recovery Vault and recovers lost data from disks. Disk Drill supports most of storage drives, file types and file systems. Disk Drill for Mac OS X recovers deleted files from iPhone and Android devices! This data recovery software can also find duplicate files, clean your disk and visualize disk space usage; offers bootable data recovery drive, byte-to-byte backups, disk health monitoring, and more.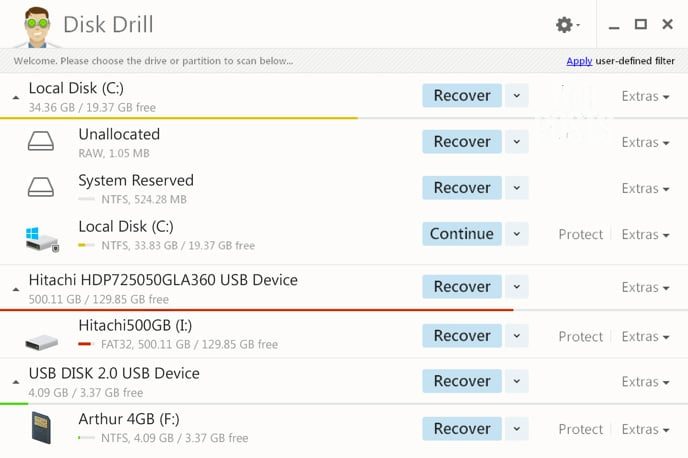 When something is deleted Recovery Vault makes it possible to recover not only the file itself, but also its properties, such as original file name, location, etc. So you will always be able to recover data from files system (HFS/HFS+) & FAT32 partitions. Disk Drill also includes powerful S.M.A.R.T. disk monitoring right out-of-the-box; you can monitor your disks' hardware status and get automatic notifications of potential failures or other issues. If a disk or partition is failing, you can easily backup it into a disk image (DMG) which can later be mounted for recovery.
Disk Drill PRO features a number of advanced scanning modes for data recovery of FAT, NTFS, HFS/HFS+, other file systems and formatted (initialized) drives. Using Quick Scan you can locate deleted items on FAT and NTFS disks, this scanning method is fast and accurate, but is unlikely to find data deleted long ago. With Deep Scan you can try to recover data from any disk or memory card regardless of their file system. This recovery method scans your disk in a binary mode and is capable of finding deleted files even after formatting.
MiniTool Power Data Recovery is all in one data recovery software for both home and business users. It can recover deleted data from Windows Recycle Bin, restore lost data even the partition is formatted or deleted, restore data from corrupted hard drive, virus infection, unexpected system shutdown or software failure. It support IDE, SATA, SCSI, USB hard disk, memory card, USB flash drive, CD/DVD, Blue-Ray Disk, iPod. MiniTool Power Data Recovery contains five data recovery modules – UndeleteRecovery, Damaged Partition Recovery, Lost Partition Recovery, Digital Media Recovery, CD & DVD Recovery. Each data recovery module focuses on different data loss scenario.