This is another video guide on Samsung One UI and this time we are looking at Samsung Bixby Button Remap option. With the release of Samsung S10 and One UI update, Samsung now allows users to basically remap the Bixby button to launch other apps including third-party apps installed on your Samsung Galaxy device.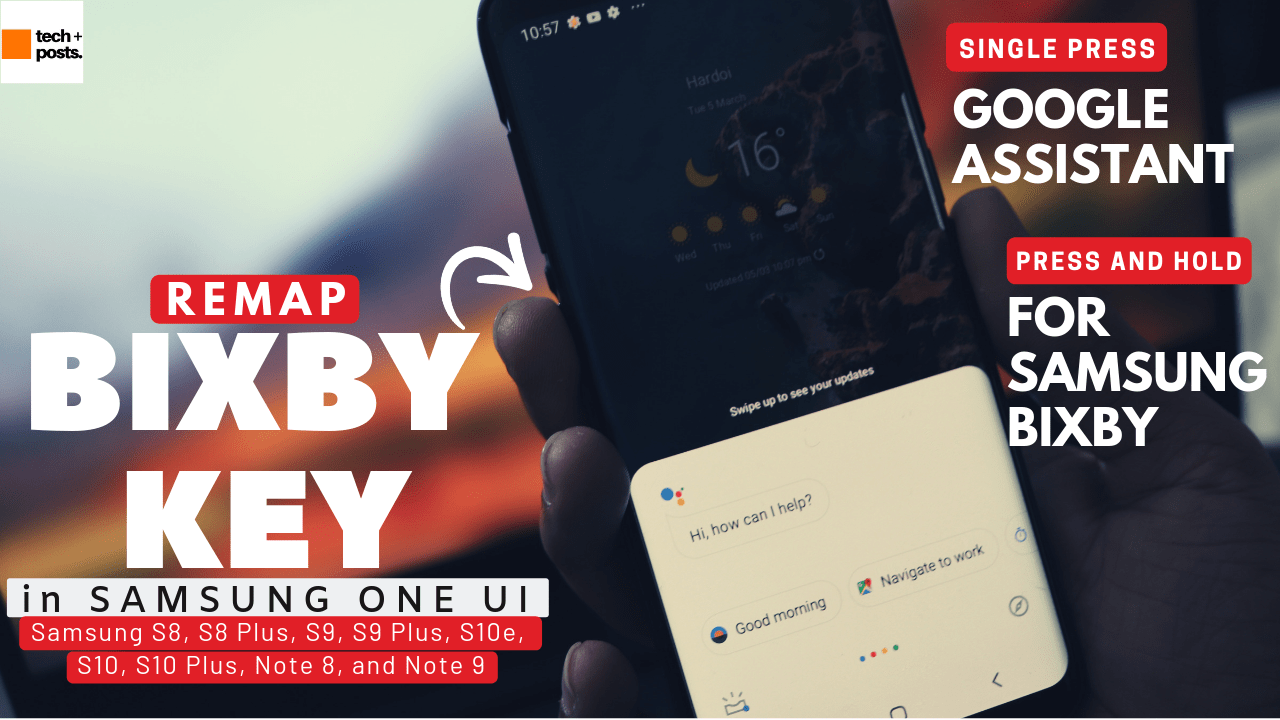 Of course, you will be able to use Bixby voice Assistant as well but now you can also use the Bixby button to launch other apps with single or double Bixby button press on your S8, S8 Plus, S9, S9 Plus, S10e, S10, S10 Plus, A8, A7, Note 8, and Note devices. But it doesn't allow you to run Google Assistant-until now!
Thanks to Tasker app and the developer, now you can actually run Google Assistant with Bixby button press. You can choose between double or single press. I have enabled the single Bixby keypress here and so when I press the Bixby Key, the Google Assistant comes up.
And here's how you can Remap Bixby key to Google Assistant
To start with,
Update the Bixby apps from Galaxy Apps. Update All the frameworks of Bixby app to their latest available build.
Then visit the link in the description and join the Tasker Beta Tester program.
Use your Google Account. All you have to do is tap on the app link and then tap Become a Beta Tester
Then click the link and install or update the app to the beta version. Make sure you have signed in with same Google Account otherwise it will ask you to pay again.
Tasker is a paid app and it totally justifies its cost. You can do a hell lot of things and automate multiple tasks on your Android using Tasker app. But more on that in some later videos, for now, let's join the Beta program and then exit the Play Store.
Open Play Store again and update the Tasker app to the available Beta version.
This will install these two apps Tasker and Tasker Secondary.
Now go to Settings>Advanced Features> Tap Bixby Key
Setup Bixby if you haven't already and once you are on this page, tap Double press to open Bixby coz we want to keep Single press event to run Google Assistant
Now tap on Use Single Press
Turn it On and then tap Settings gear in Open app
Choose Tasker Secondary app and then go back and open tasker app
Tap + and then choose Event
Tap Tasker
Tap Secondary App Open
Tap back button and then tap 'New task'
Enter a name it's optional so tap check mark to proceed
Tap + Icon and this time search for Voice Command
Tap and select it
Tap back key and then tap the Play icon
Choose Google Assistant and then tap Always
If instructions aren't clear, watch the following video guide
That's it. Now you can use the Samsung Bixby Keypress to launch Google Assistant. You can change it to double keypress as well,
It's possible due to app developer and it was indeed a must needed feature.
So from now, you can use Google Voice with single Bixby keypress, and press and hold the Bixby key to use Bixby Voice Assistant. The double press will take you to the main Bixby page. So from now on, you will be able to turn on/off lights and control other connected home appliances with Single Bixby key press which makes it so easy and effortless.
You can also program the app to launch any task or event on Bixby Keypress events.
Now if you liked this video and post, leave your reactions and comments below. I will be back with another video guide soon. For now, watch following video guides on Sasmung One UI Customizations without root or PC.
Enable Game Mode in Samsung One UI
Fix Battery Drain issue in Samsung One UI