Rooting an android phone can be a time taking process . Today we are going to show you the Fastest way to Root almost any android phone without a computer . In our Previous post We discussed How you can Root Your Android Phone or Tablet in One Click Using PC but this Time Without a PC.
Framaroot is a one click application that roots almost any android phone or device without the need of a Computer . Framaroot was developed by alephzain from The XDA forums . With one click this app can install the Superuser and Su binary on your phone . Framaroot currently supports phones with Android versions from 2.0 to 4.2 . This is one of the easiest and fastest rooting methods . And if your device is Running on Android 4.2+ than use Root Any Android Phone Or Tablet With SRS Root Method to root your Device.
What FrameRoot Does?
Framaroot uses six major and safe exploits to root your android phone . which are Gandalf , Boromir ,Sam, , Frodo , Aragorn and Gimli . I know you must be thinking from where did these characters from The Lord of the rings came into the world of Android .  these exploits must have been discovered by A LOTR  fan .
Everybody with an Android phone has got into a dilemma of whether to root their phone or not to . While The advantages of rooting are many but a single mistake can make your device an instant paperweight Read Advantages and Disadvantages of Rooting Your Android Device Here
*******IMPORTANT!  : Rooting your device will VOID your Android phone's WARRANTY ! . I will not be held responsible in any way or in case if you end up Bricking Your Device.*******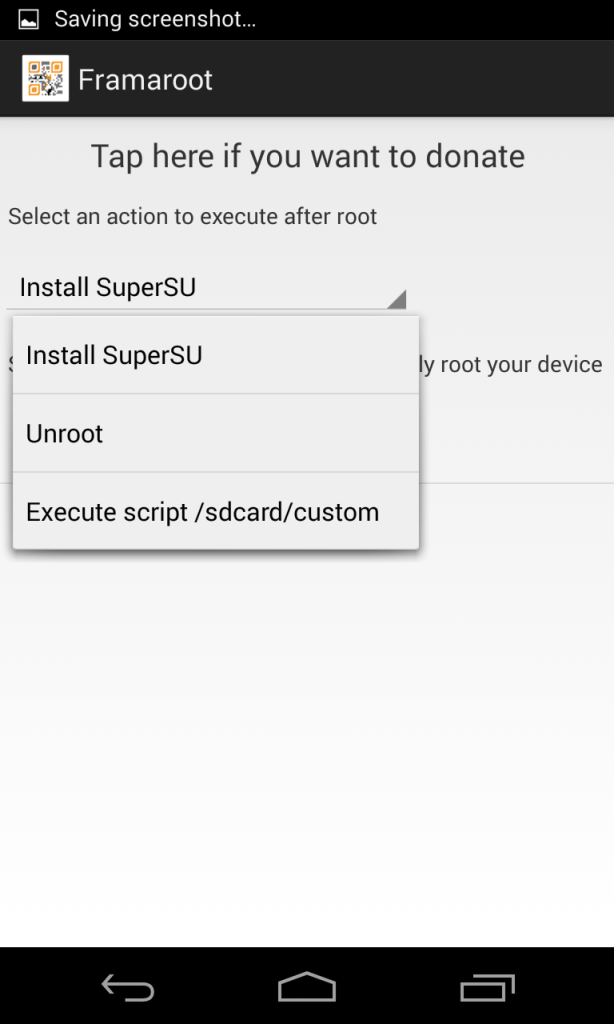 Steps to Root your android phone/Tablet :
Step 1: Download the Framaroot app to your phone or computer.
Step 2: Copy Framaroot from your computer to your phone memory.
Step 3: Install Framaroot from the apk file.
Step 4: Choose "install Superuser"  option inside Framaraoot.
Step 5: Select any of the exploits that appears in the app and wait for some time.
Step 6: If you see a "Success  … Superuser and su binary installed. You have to reboot your device" message then you have successfully rooted your phone .
Step 7: If you see "Failed … Try another exploit if available"  message then try selecting another explo
 Download 
Root checker
 to verify if your phone is rooted or not .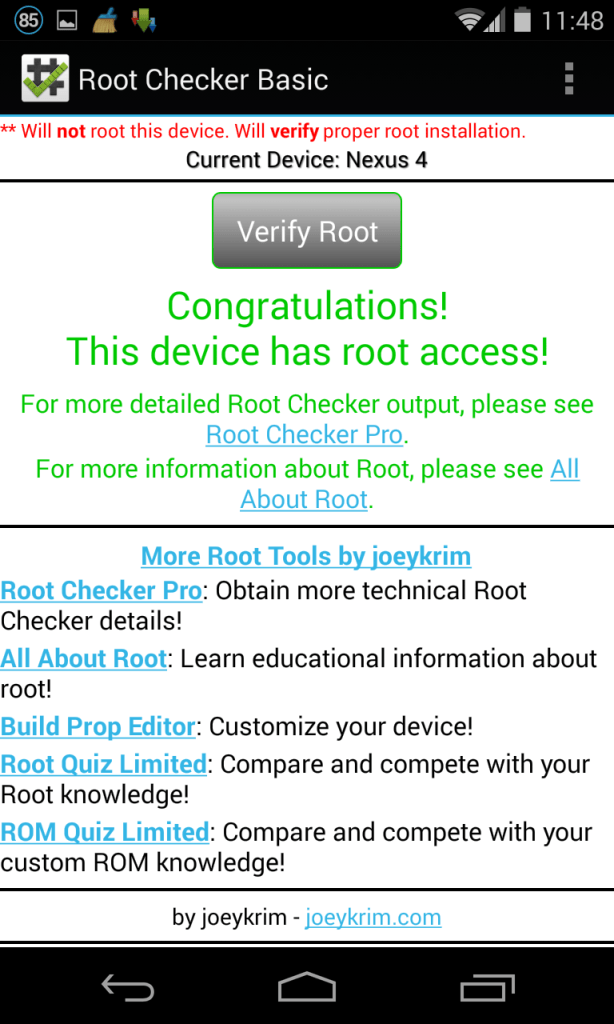 Click Here To See List of Phones Successfully Rooted using Frameroot 
[subscribe2]