Android Phones tend to slow down with time and usage but there have been several cases where android users experienced their Android phone performing slower after update (OTA). There could be several factors that could be affecting your Android phone's performance ranging from bad OTA updates to outdated files in cache and, not to mention, malware.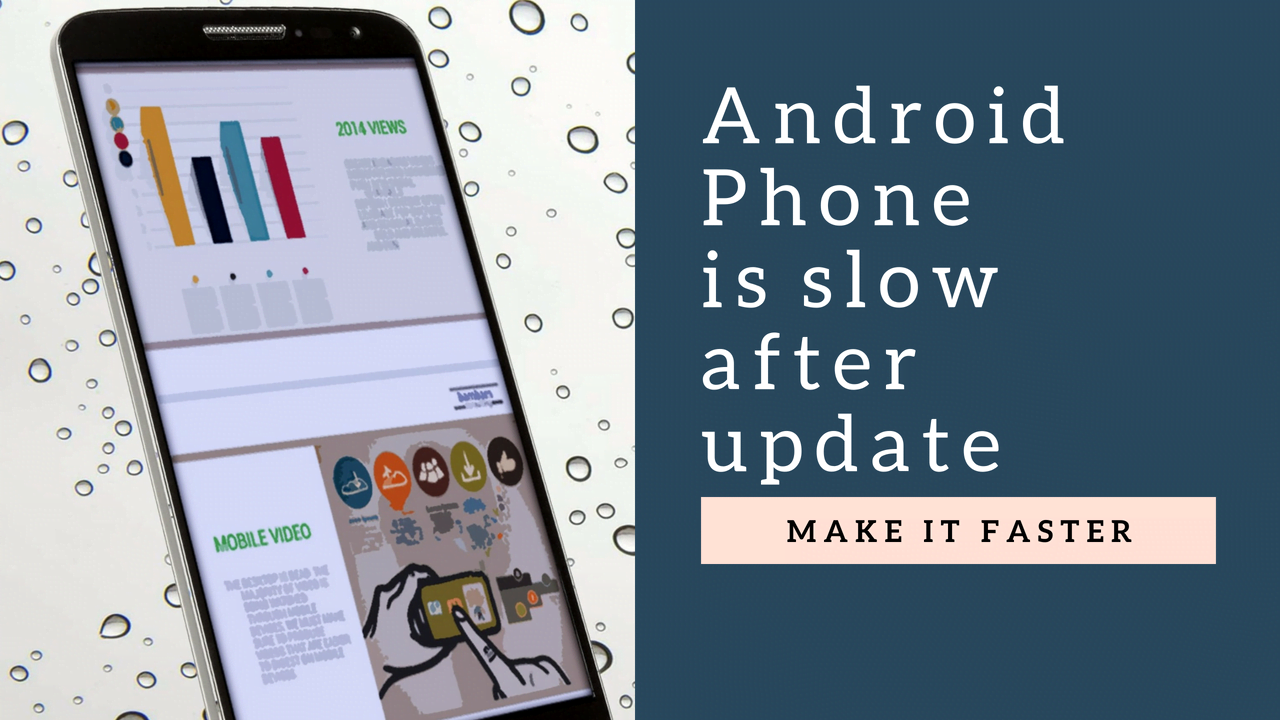 However, what I have experienced over the last 8 years is that this mostly occurs due to cluttered and outdated files stored in the cache partition even after the update. Therefore, after updating device, whether you updated it using your PC or through OTA, you must wipe your Android device's cache partition to let your Android device move new updated files to cache partition. I assure you that your Android device with perform same as it was earlier without any lag or performance issue.
Don't worry about losing data or resetting the phone as wiping Android cache partition is completely safe. The cache partition contains files that are frequently accessed by the Android system and are required to help Android perform faster while multitasking. Therefore, proceed without thinking twice and make the android phone run faster.
I have mentioned complete steps that are same for almost all popular Android device manufacturers such as Samsung, One Plus, Xiaomi, Oppo, Vivo, Motorola, Huawei, Nokia, Honor, LG, HTC, LG, and a few more. Please follow the steps previously to avoid any error.
Things You Need
A USB cable to connect Android Phone to PC
A working Android Phone with the performance issue
A Linux, Windows PC, or Mac with ADB drivers installed and configured
How to Install ADB and Fastboot Drivers in 15 Seconds: All Versions
Speed up Android Phone using PC and Mac
After installing and configuring the ADB drives, check whether the drivers are working or not by typing following command in the command prompt or Terminal
adb
If you get output, means drivers are configured and you can proceed to next steps.
Unlock your Android Phone and go to About Phone or About Device section
Under About Phone, look for Build Number. If it's not there, try to explore options and find the build number
Tap on it for 6-7 times continuously until you see Developer options enabled
Now go back o settings and look for Developers Options
Under Developers option, scroll down and turn ON 'USB Debugging'
Next, connect your Android device to the PC via USB cable and open the Terminal or command prompt window
Type following command followed by the Enter/Return key
adb devices
If you see a device with a random alphanumeric number, it means your Android phone is connected. Type following command followed by the 'Enter/Return' key
adb reboot recovery
Your Android phone will boot into Recovery mode immediately
Now use your Android Phone's Volume rocker button to move the selection to wipe cache partition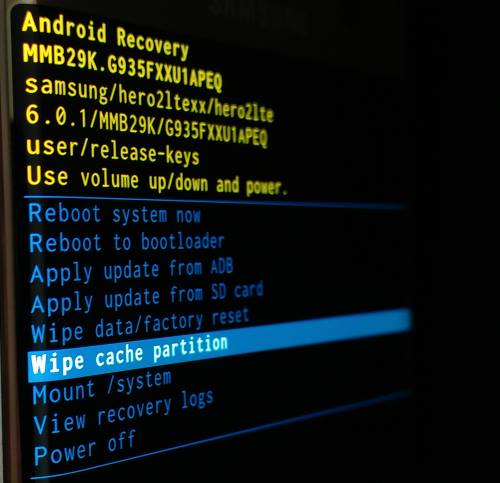 Press the Power button to proceed with wiping your Android's cache partition
Use Volume key to select Yes and press Power button to confirm wipe cache partition
It takes only a few seconds (hardly 3-4 seconds) and cache partition is completely wiped
Again, make sure Reboot device now is selected. Press Power button and wait for your Android to boot completely.
It may take more time than usual as your Android rebuilds the cache partition. After boot, you can use your device normally and can experience faster performance. From now on, remember to wipe cache partition after every minor or major update to keep your Android performance constant.
Make Android Phone Faster without using PC
Alternatively, you can use your Android Phone's key combination to boot into recovery mode. For more details on the key combination, visit this XDA post.
Then follow the steps to wipe cache partition followed by a reboot.
In case this doesn't fix the slowdown, the problem might be related to some app that you have installed. If you are able to find the app, uninstall it, otherwise, you need to reset your Android device.
Quick Tip: Always backup your Android phone before resetting or factory reset as it removes all settings data from your Android devices. Once data is lost, can't be recovered. Therefore, be cautious and patient while performing such operations with your Android device.
Once again, thanks for reading, hope this was helpful and you were able to fix your slow Android phone. For more, you can visit our YouTube channel for video guides and follow us on Facebook & Twitter.