For thousands of users who are into the easy-to-use photo watermark software, there are hundreds of choices online. However, if you are seeking for all-in-one photo watermark which allows Mosaic, then the remained ones are not that many, let alone giveaway or free one.
But luckily, Watermark Software Group just got in touch with us days ago. They hope to bring their brand new Watermark Software V8.0 to our readers free. Together with this giveaway of Watermark Software V8.0, they also make Video to Picture on the house worth  USD$45. Thrilling, right?
Software Bundle Landing Page: http://www.watermark-software.com/halloween/
Licenses for our readers are attached in the end of the article.
Simple Photo Editor – Watermark Software V8
Watermark Software V8 is brand new watermark software, embeds simple photo editing tools in it. With it installed on your Windows PC, it will probably meet most of your photo editing needs. Adding batch watermark to photos & batch renaming photos are all allowed. Comparing with its previous version, the new version Watermark Software embeds more vivid features in text effects and image effects, including Mosaic, Color and Bokeh in Image Effect & Normal, Stroke, Fluorescence, Grain, Color, Gradient, Hollow, Chalk, 3D, Tag in Text Effect.
If you like these effects, just take this opportunity to beauty your photos. This fast tool can help you finish your wishes within minutes. Other delightful features of Watermark Software in old version are remained in the new version, like support for adding watermarks, resizing images and renaming photos in batch mode. Anyway, it's a delightful watermark software.
Video to Picture
Video to Picture is for generating seriate pictures including GIF. The key feature for this tool is its swift conversion to all kinds of pictures. Installed it on Windows, you are allowed to convert a video to almost all kinds of pictures. Modifying the pictures size is also feasible. Adding simple effects to output photos immediately is also supported. Take a deep look into it, you will find amusement from your using.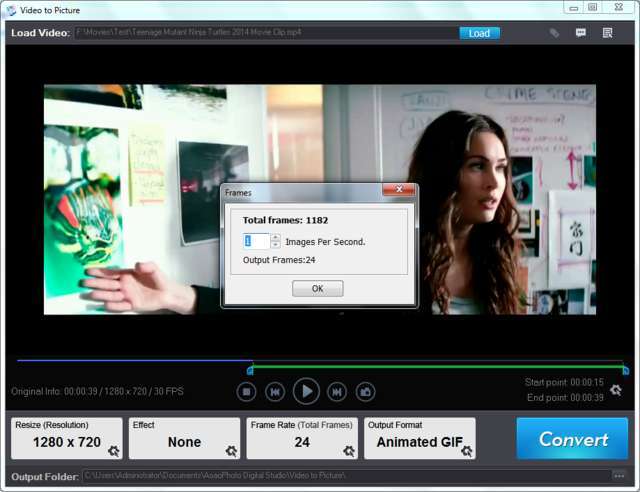 The Special Licenses for Our Readers
If you have some interest in the giveaway bundle keep reading, as below we have presented the licenses for you:
Go to Watermark Software download page and download the two pack by clicking [GET IT FREE].
Software Bundle Giveaway Download Page: http://www.watermark-software.com/halloween/
Unzip the packs and install them on Windows PC.
Register the software with below licenses:
Watermark Software V8.0 License: WS-WSWB-C269E00781-34D5F9ECF1-FA6EF0F3F8

Video to Picture License: WS-VTPB-C269E00781-4CD7EBF8CB-9D12F4F2F1
Have fun and enjoy the perks!
Please Note: Make sure finish this step before Nov 20th. Or they won't work.
Conclusion
If you like these giveaways, please share this article to your group and let more fellows enjoy the campaign. And we will keep digging more better software giveaway news for you! Enjoy your stay!
Again please for more such How to guides, tech updates and much more like/follow us on Twitter, facebook or Google+. You can also subscribe to our newsletter for latest updates on new how-to guides. We would appreciate if you share this article. We'll be back with new Howto Guide soon.