It's very easy to use SSH shell on Linux and macOS machines and thus, these operating systems have been a popular choice for developers and system admins. In recent times, Microsoft has introduced a new inbuilt Open SSH Client which is still in beta stage. To turn it on, you must enable developer options under Windows 10 settings or you can simply pull out your smartphone from your pocket and start trying to connect to a remote SSH server and gain access to it in no time. The latter option is better coz we carry a smartphone everywhere and it's always connected to the internet. So if you require interacting with your server anytime, you can do so quickly and effectively.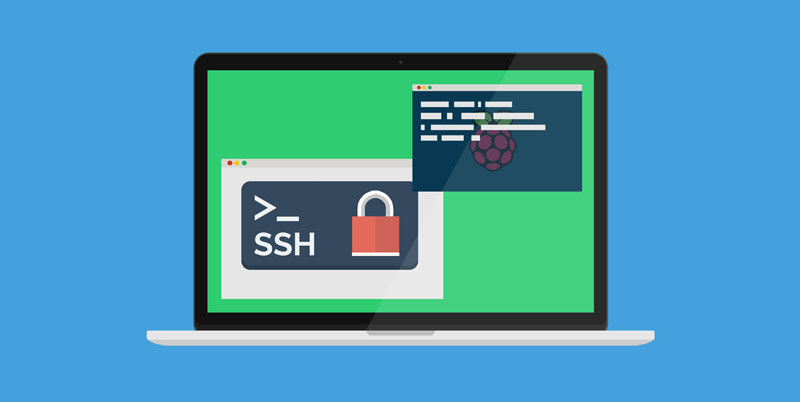 Android & iOS OpenSSH client Apps: Features, Installation, and Setup
There are several SSH and TelNet client apps available for Android devices. But we have picked up some of the best and popular SSH Client apps for you. Starting with,
Termius -SSH, Mosh and Telnet Client
Termius exname "Serverauditor", the most innovative and popular cross-platform Telnet, Mosh-compatible and SSH client. Termius is available for all platforms like iOS, Android, Linux, macOS and Windows OS. Using Termius, you can manage your local machine, a remote service, Docker Container, VM, AWS instance, Raspberry Pi, a Linux machine or a UNIX server easily, on the go, with Termius app on your mobile device.
Termius is the best Putty alternative and works same as Putty but comes with better UI and connectivity options. You can upgrade to Pro to unlock more features.
JuiceSSH is all in one terminal client for Android including SSH, Local Shell, Mosh, and Telnet. It's the most popular SSH client available for Android for free. However, to activate additional features, if you require, you need to buy in-app purchase. You can secure it with 2FA (Two-Factor Authentication) using Google Authenticator and even automate SSH sessions by integrating it with Tasker plugin for JuiceSSH.
JuiceSSH allows you to customize the theme and layout the way you want, for e.g. Dark, Light, 80's hacker, Molokai, Solarized Dark or Light etc. You can also copy/paste into sessions and Save/Share SSH transcripts to Dropbox/Evernote/Email & SD card while running multiple SSH sessions in the background.
Other Features (Free Version)
immediate access when you open the app to your frequently used connections
IPv6 support
Password & OpenSSH private key support (ECDSA, RSA and DSA)
RSA key generator (encryption supported)
SSH key agent forwarding
Add-On Features (in-app Purchase unlock)
Quick and easy port forwards that can be connected to via the app or widget.
Integrate with Amazon AWS / EC2, synchronize connections and automatically group servers based on their class or security groups.
Securely keep everything in sync with multiple devices
Automated AES-256 encrypted backups of all of your connections and settings
A beautiful widget for fast access to either your frequently used connections or a specific group (Android 3.0+).
Team collaboration. Share your groups of connections with team members and start working together instead of separately. Handy snippets library for quick access to your frequently used commands
Security lock to automatically protect JuiceSSH after a period of inactivity
iTerminal is a simple yet very powerful SSH and Telnet client for your iPhone and iPad. You can connect to remote servers through SSH or Telnet with iTerminal quickly and effortlessly. With its simple interfaces, iTerminal provides the easiest way to securely connect to your remote servers on iPhone and iPad.
iTerminal features include:
Connect to your servers using username/password or private key authentication through SSH.
Connect to your servers using Telnet.
Support Server List.
Support exporting Server info to and importing Server info from iCloud. Now Server info can be easily transferred to different versions and devices.
Support to connect through Socks 5 Proxy Server.
Support history of Recent Tasks.
Support Private Key Management and encrypted PEM and PPK keys up to 4096 bit long.
Support importing key files from and exporting key files to your iCloud Drive. You now can easily import a key file from your iCloud Drive by copying your key file to your iCloud Drive under /iterminal/key folder.
Support Bluetooth Keyboard.
ConnectBot is a powerful open-source Secure Shell (SSH) client for Android. It can manage simultaneous SSH sessions, create secure tunnels, and copy/paste between other applications.
This client allows you to connect to Secure Shell servers that typically run on UNIX-based servers.
Conclusion
The above-mentioned apps are picked carefully and are going to help you connect and communicate with your servers securely. You can choose any one of them based on the features or try each one and then decide which SSH Telnet client app for mobile you are going to use. Termius is a cross-platform SSH client app which also syncs all your sessions across all devices you use and is available for both Android and iOS. iTerminal is exclusively available for the iOS device and is a perfect choice for any iOS user. Still, i would like to know your choice, so please comment down below and share this post.
Subscribe to our newsletter and follow our Social profile to get updates on new posts.