Mobile game streaming has become popular in recent years. There's no denying that the library of games on the PC is greater than that of mobile games. However, sitting at a desk after a long day when the couch is so inviting is hard.
Game professionals can monetize their enthusiasm and gain exposure by streaming live games on YouTube, Twitch, and Facebook, among other interactive platforms.
With the right app, you can connect your computer to your TV and play games. But what about mobile devices? Apps like Steam Link, Moonlight, and AMD Link can help you stream PC games on your mobile device.
You can broadcast live games on Android phones, iPads, and iPhones, among other platforms. In this post, we'll demonstrate how to stream PC games on Android and iOS.
CONNECT A GAMEPAD TO YOUR DEVICE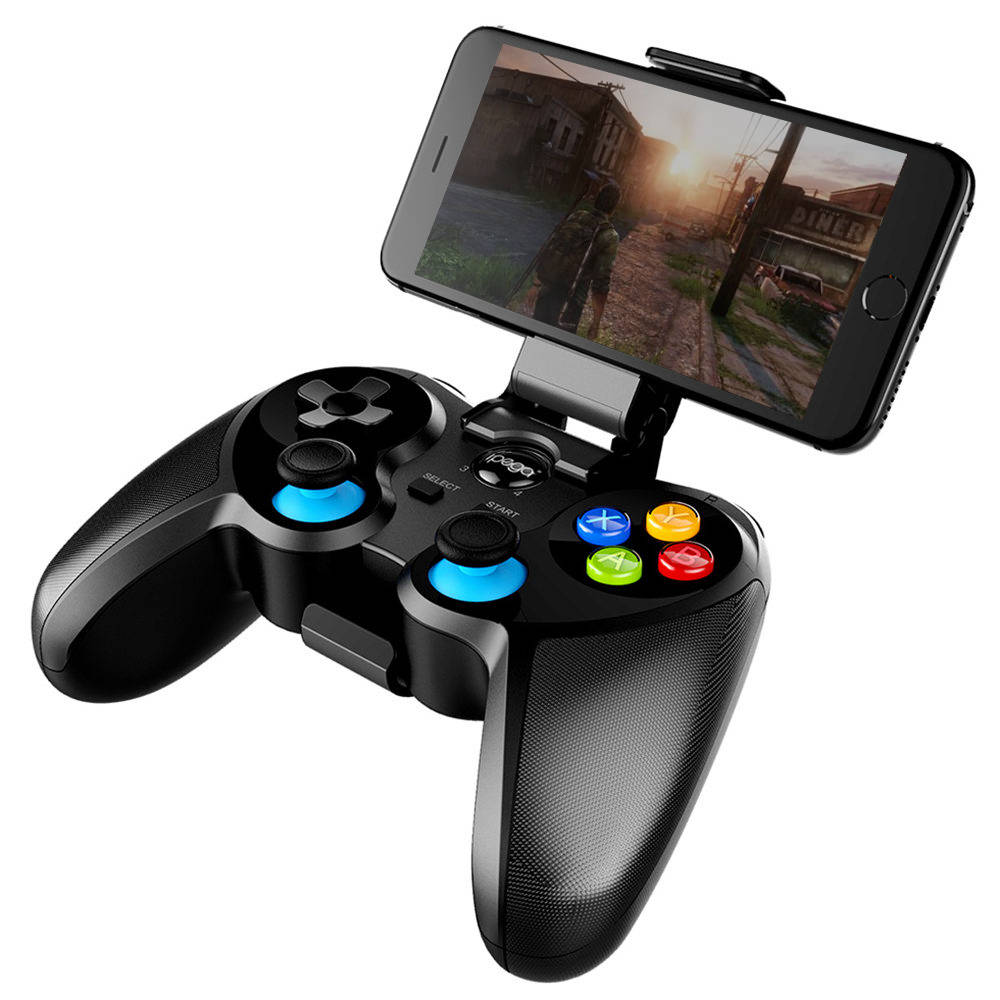 With all these apps (mentioned below), you can play with on-screen touch controls, but as any mobile gamer will inform you, touch controls are rarely an ideal way to play. A gamepad is always preferable to touchscreen controls.
To use a Bluetooth gamepad with your phone or tablet, pair it with your device as you would with any other wireless accessory.
If you own an iPad or iPhone, you can use an Apple-approved MFI controller. Android users can even use a wired controller, such as an old Xbox 360, by connecting it to a USB OTG cable (either a USB-C or Micro USB connection) and inserting it into your device. 
We highly recommend a Gamevice controller. It converts your mobile device into a Nintendo Switch-style gaming system. The Gamevice website has a controller that matches your device. 
The Razer Kishi, in addition to the partnership with Gamevice, was also developed.
You can also refer to our guide if you want to know how to play high-end HD PC games on a Low-End PC without Graphics Card.
STEAM LINK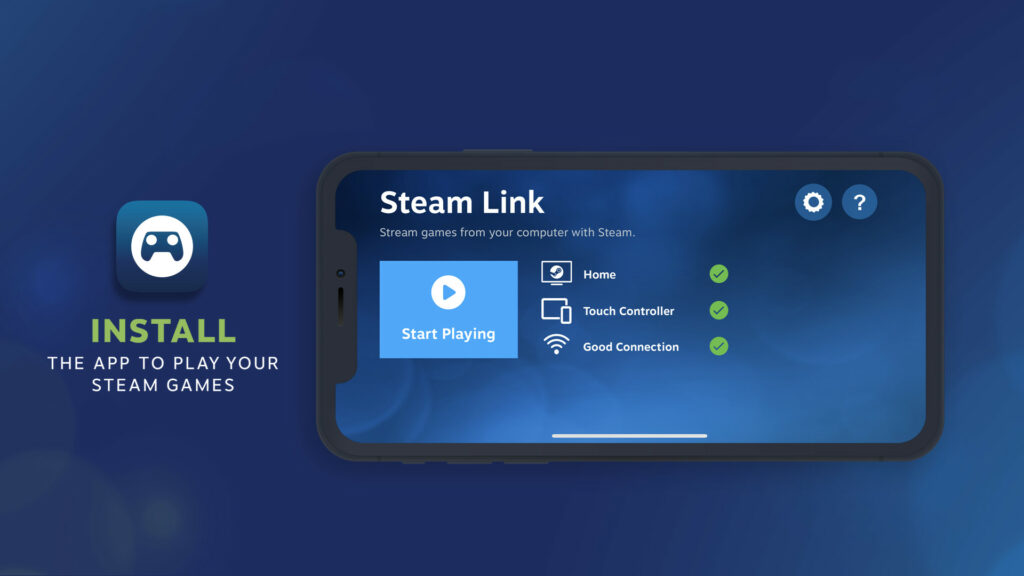 Steam Link for Android and iOS is simple to stream PC games as long as your mobile device is connected to the same network as your PC. When you first open the app, it will check your network for Steam-enabled PCs and present them to you.
To connect your mobile device to your computer, Steam will provide you with a 4-digit PIN on your computer. After you type the PIN into the pop-up box on your computer, Steam will establish the connection. The connection will test the network's bandwidth to ensure that it is adequate and then take you to the login page.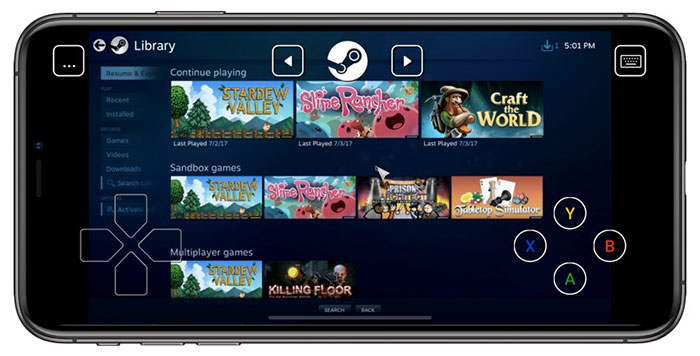 Begin playing on your PC in Big Picture Mode by tapping Start Playing. Your phone will then mirror whatever appears on Steam on your computer. Select a game from your library and begin playing to stream PC games. Using the Remote Play Together feature, you can invite friends for multiplayer gameplay.
You can jump in and change the settings on Steam Link's homepage. To improve the quality of your video, you can select the Streaming section, where you can choose between Fast and Beautiful video quality and a range of advanced settings.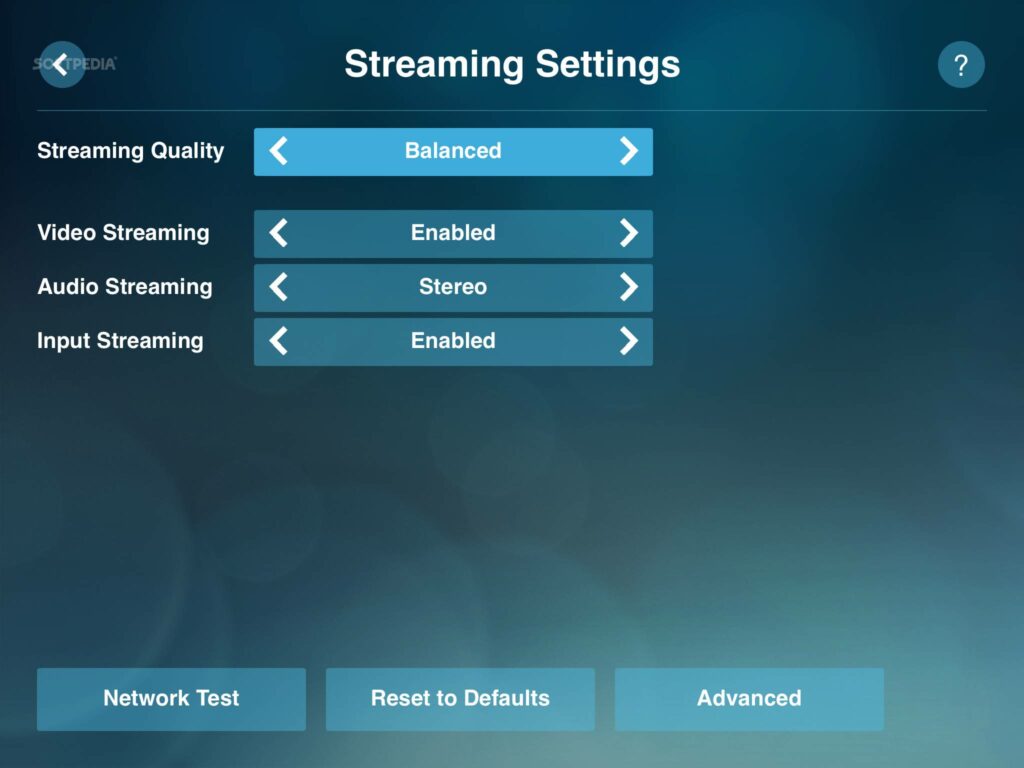 When you stream PC games, you will find the option to change specific settings, such as which screen you want to see upon opening Steam, what resolution you want to play at, and more.
Some thumbsticks do not click on iOS controllers, so you'll need to press Menu + X and Menu + Y. It might be a little awkward, but it'll get the job done.
MOONLIGHT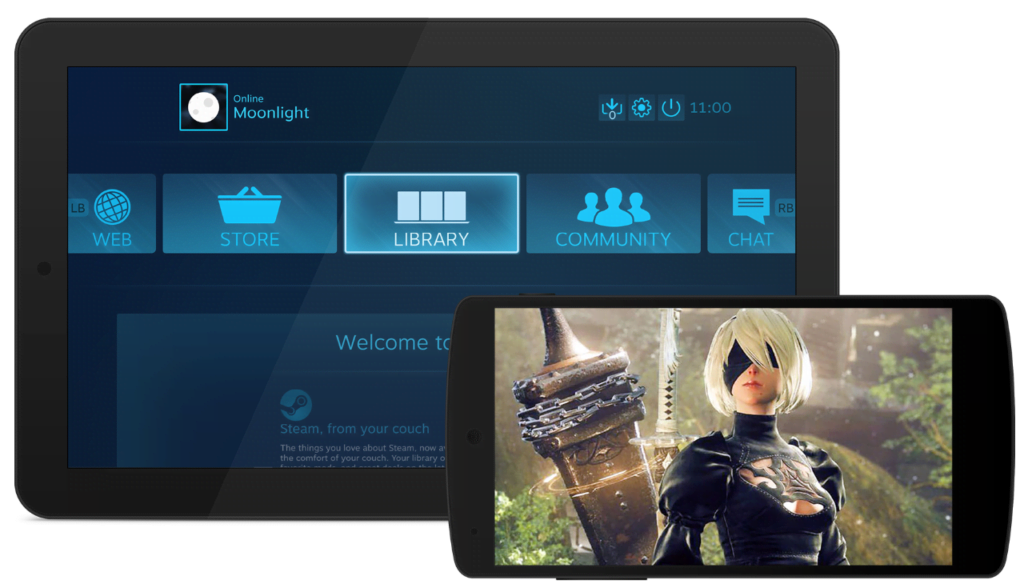 Moonlight is a free, open-source app for Android, iOS, and Chrome that reverse-engineers Nvidia's GameStream technology, allowing you to stream PC games to various gadgets (rather than just Nvidia Shields). An Nvidia card is required for your PC. 
If you choose to use Moonlight, you must install the latest Nvidia GeForce Experience on your PC. In GeForce Experience's Settings menu, click the Settings cog and then the Shield tab. Make sure the GameStream switch is turned on. Afterward, go to your phone or tablet and download Moonlight.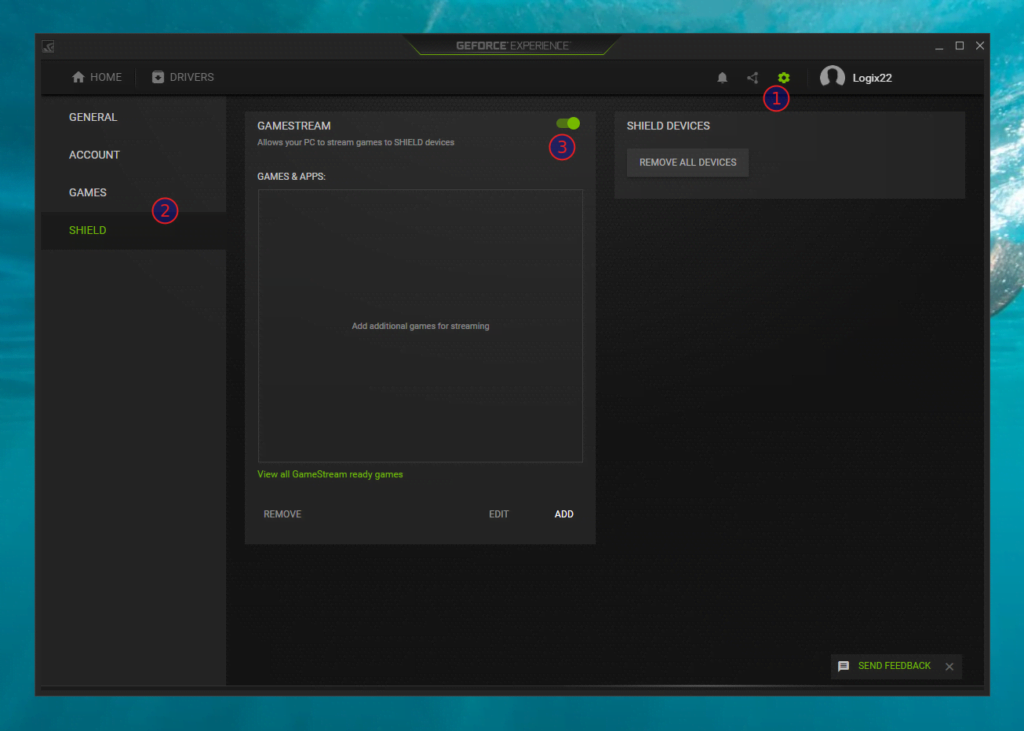 When you start Moonlight, a list of your GameStream-capable PCs on the network should appear. If your PC does not appear automatically, you may add it by entering its IP address. You may select or add it by clicking Add Host to stream PC games.
On your PC, you can use the PIN provided by Moonlight and click Connect to view a list of games that are ready to stream. Tapping one should cause it to play immediately on your device, with full gamepad support if you have the proper accessory plugged in or paired.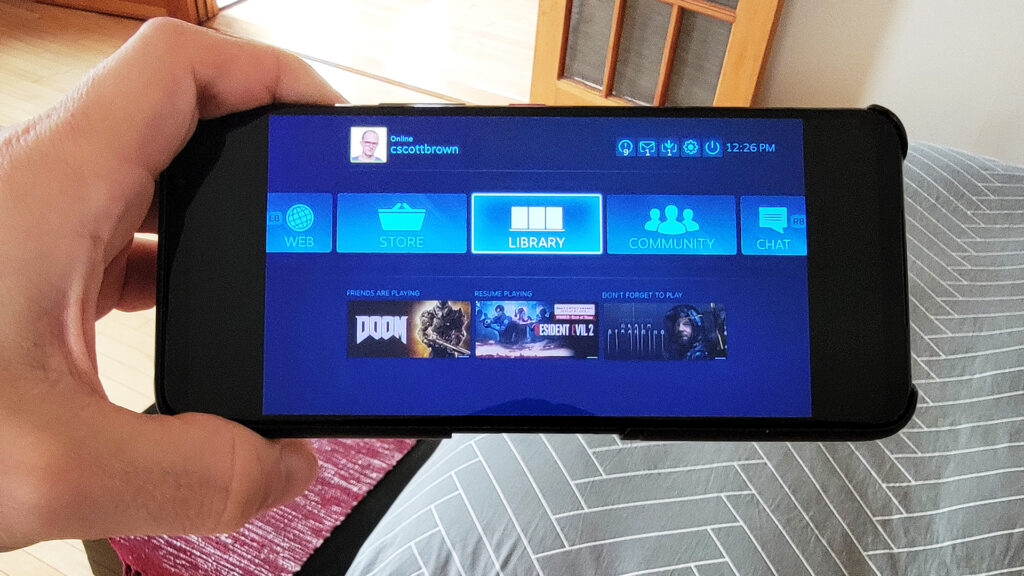 If you do not see the game you desire, open GeForce Experience on your PC, go to Settings > Shield, and click the Add button in GeForce Experience to add a game manually, which will appear in Moonlight when you restart.
You can even change the name and art to reflect your preferences by clicking Edit in GeForce Experience.
Moonlight has many more Android settings than iOS, but most users will benefit from tweaking them. To get the best possible experience, you may want to adjust a few settings.
You can stream Moonlight on Android in 1080p at 60fps or 720p at 30fps for the best visual quality and smooth playback. If the stream is choppy, lowering it to 720p or 30fps may improve it.
When you stream PC games on Android, you may be able to solve other streaming issues by disabling your firewall or altering Android's different settings. For internet streaming, you must have good internet connection mileage.
The setup page provides instructions for streaming over the internet, although you may not get the same results. Network streaming will undoubtedly deliver the best results.
AMD LINK
When you have a Radeon graphics card, you can use AMD Link as a substitute to stream PC games. Using a QR code, you can use Radeon Settings to link your iOS or Android device to your Radeon-powered PC. You can adjust performance and quality settings to 1080p at 60 frames per second.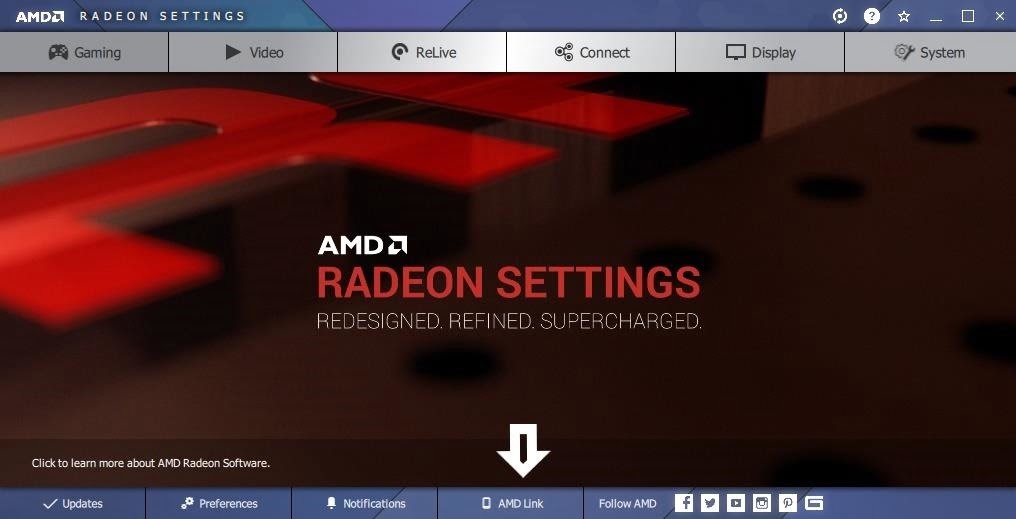 Steam Link and Moonlight are a bit more limited in what they can accomplish since they only allow you to play Steam games on other devices. With this service, you can stream more than just Steam games, work with other computers, and even play co-op games with other players.
If you want to know how to play PC and PS2/PSP games on Android and iOS, read our guide here.
NVIDIA GAMESTREAM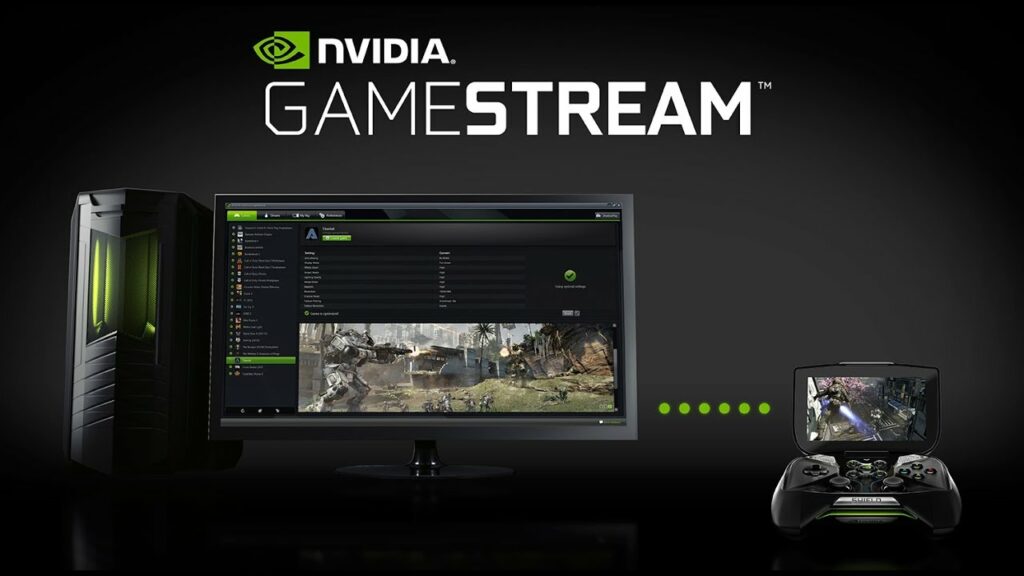 If you possess an Nvidia graphics card on your PC and an Nvidia Shield device, GameStream should be your first choice to stream PC games. GameStream is natively supported on Shield devices and offers full controller support, allowing you to play games locally or remotely. 
You can play games using this method on a PC with the Shield Tablet, Portable, or Shield TV. Laptops with hybrid graphics solutions may have issues, but this is the solution for you if you have a desktop PC and a Shield device.
GEFORCE NOW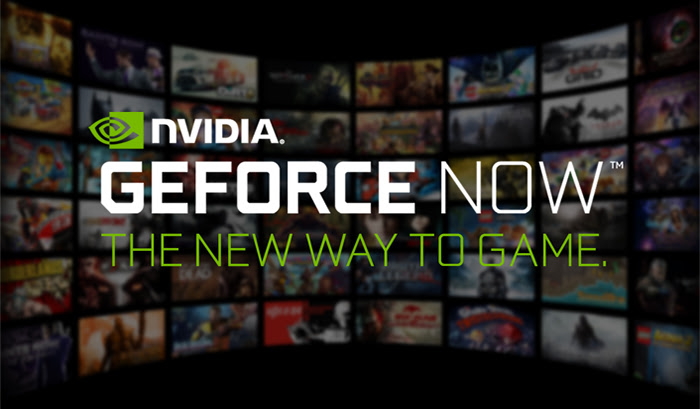 GeForce Now allows you to play games as you would with OnLive's old technology. You may, alternatively, pay a subscription fee to stream games to your computer. If you don't have a gaming computer or don't have one, you can purchase a selection of games that you can stream.
The performance is excellent, and you can buy some newer games outright and receive PC keys for them. The Witcher 3 is among the games you may play at a high quality, provided you have the capacity.
Streaming video compression is now far less of a concern, making it possible to play games of this size.
KINOCONSOLE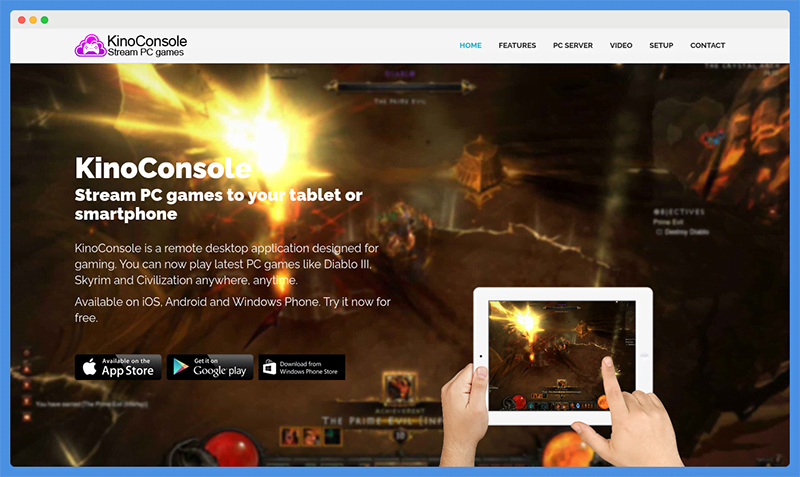 If you don't rely on Nvidia technology or GameStream is not functioning correctly, Kinoni's technology is a fantastic choice for playing games from your Android device.
The PC server installs a virtual Xbox 360 controller driver so that you can connect your smartphone to your PC and play your favorite games without any trouble.
Otherwise, you may set up virtual buttons. However, you may experience some issues with normal PC usage with the controller.
Read our guide here if you want to play Android games on PC for free.
KAINY
It's harder to operate Kainy than KinoConsole when you stream PC games, but it's still a fantastic alternative. It does not have as attractive an interface for picking games as KinoConsole's software.
In addition, it's harder to operate a controller than KinoConsole's virtual Xbox 360 controller driver.
You may have an excellent experience with this product if you are willing to go deep into the settings, fiddle with settings, and set up buttons yourself. The demo and ad-supported versions are available for you to try before buying the premium version.
REMOTR
Another valuable tool for remote gaming is Remotr, which lets you play and stream PC games using intuitive touchscreen controls and preset touchscreen buttons if you don't have a gamepad.
You may use a gamepad if you like, but this approach may be preferable if you don't have one or other methods don't work for you.
SPLASHTOP PERSONAL
Splashtop's remote streaming has been there for a while and concentrated on low-latency remote computing and sound. It works well for PC games, but you must pay for the Productivity Pack App to unlock the gamepad functionality. 
Despite this, it has always functioned well; though there has been little trouble, it might just be the solution you need to play and stream PC games over the internet.
CONCLUSION
Out of all the above options, Steam Link performs well on many games, with a few exceptions (such as a black display screen on a few). If you encounter any issues or missing features, Moonlight or AMD Link might be a good place to begin. 
Graphics and streaming PC games on these platforms were comparable, although your machine and community quality will play a crucial role. Although streaming technology is relatively new, it is not perfect.
Even if your network is fast, streaming efficiency may be poor or non-existent. You might also hear some audio pops occasionally, and your graphics will be fuzzier if you play on the PC itself.