No doubt why Adobe Premiere Pro is an industry standard video editing software. Familiar nonlinear editing interface, unmatched ecosystem of tools, and powerful set of capabilities make Adobe Premiere Pro first choice in professional video editing tool. Dozens of brand-new features include a redesigned timeline, improved media management, and streamlined color grading. You can Sync your settings and shortcuts to any computer in any edit bay in the world and get access to new features the moment they're released. Your entire creative world, together in one place.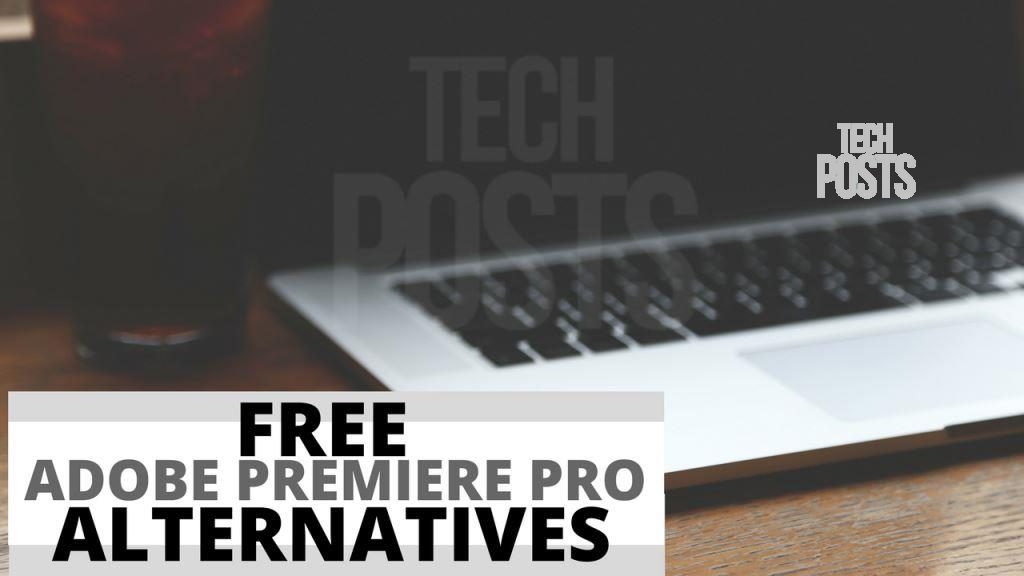 You can import and freely combine virtually any type of media, from video shot on a phone to raw 5K and higher resolution footage, and then edit in its native format without wasting time transcoding. But the question is, is there any other software that can stand against Adobe Premiere Pro? If yes, the what are the Best and free Alternatives to Adobe Premiere Pro in the year 2017?
The Answer is, YES. There are many alternatives to Adobe Premiere Pro and some of them are even free. So today in this post i will list some of the best top 5 free Adobe Premiere pro alternatives 2017.
5 Free Adobe Premiere Pro Alternatives 2017
Kdenlive
Kdenlive is an intuitive and powerful multi-track video editor compatible with most recent video technologies. It is completely free, and open-source as defined by the GNU foundation. Kdenlive is available for Mac OS X, Windows, Linux and even BSDs.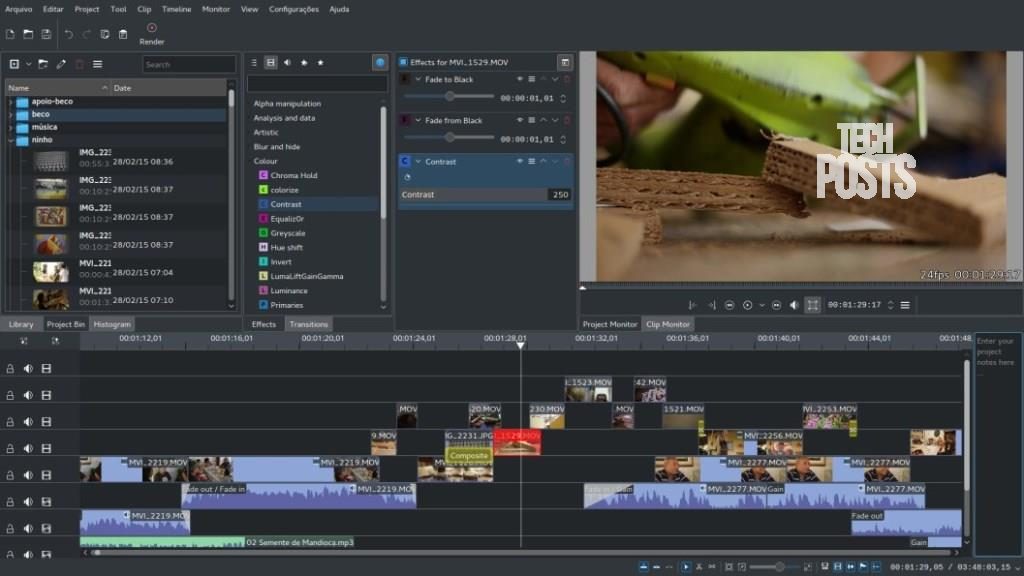 Kdenlive is built on Qt and the KDE Frameworks libraries. Most of the video processing is done by the MLT Framework, which relies on many other open source projects like FFmpeg, frei0r, movit, ladspa, sox, etc. You will find all answers to most needs, from basic video editing to professional work.
Kdenlive Features:
Multi-track video editing
Use any audio / video format
Configurable interface and shortcuts
Titler Create 2D titles for your projects
Dozens of effects are available, ranging from color correction to audio adjustments, as well as all the standard transform options.
Monitor your audio level or check the color scopes to make sure your footage is correctly balanced.
Kdenlive can automatically create low resolution copies of your source clips to allow you doing the editing on any computer, and then render using full resolution.
Automatic backup
Most effects can be keyframed, allowing you to change the parameters over time, using linear or smooth curves to achieve the result you want.
Flexible theming engine capable of a variety of light and dark themes.
Download render profiles, wipes and title templates directly from the interface.
Download and Install KdenLive Video Editor
ShotCut
Shotcut is a free, open source, cross-platform, non-linear video editor. Supports hundreds of audio and video formats and codecs with the help of FFmpeg. No import required which means native editing, plus multi-format timelines, resolutions and frame-rates within a project.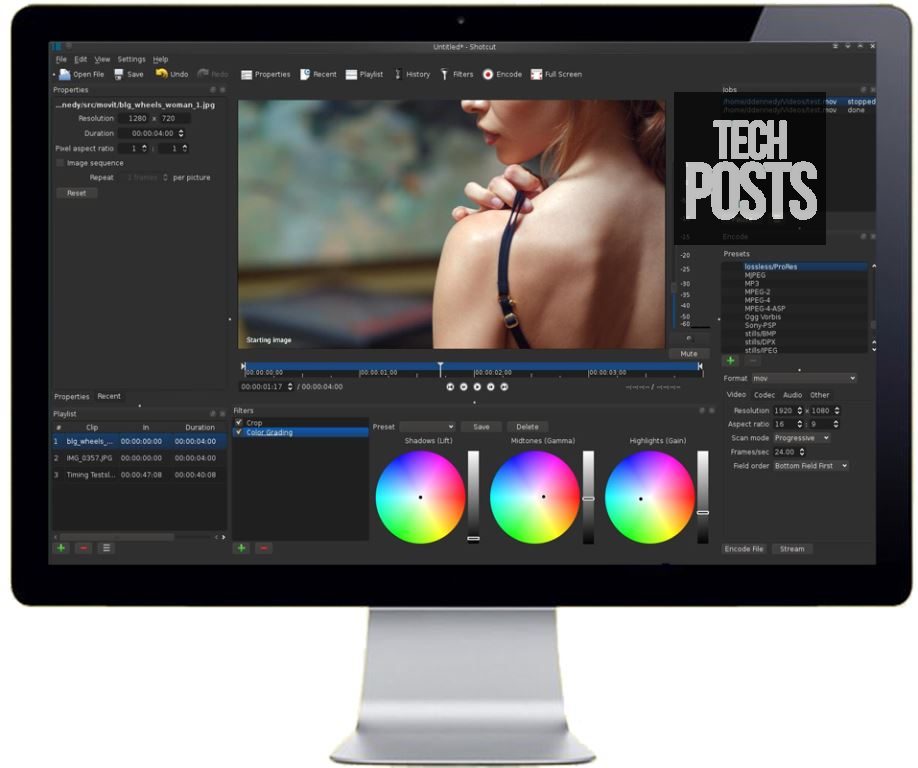 ShotCut Features:
ShotCut supports 4K video editing
Multitrack timeline with thumbnails and waveforms
Unlimited undo and redo for playlist edits including a history view
3-way (shadows, mids, highlights) color wheels for color correction and grading
Eye dropper tool to pick neutral color for white balancing
Speed effect for audio/video clips
Cross-fade audio and video dissolve transitions easily by overlapping shots on the same track of the timeline
Multi-format timeline: mix and match resolutions and frame rates within a project
Cross Platform & Codec Independent
Available for all plateforms, Mac OS, Windows, Linux and other OS.
Download and Install ShotCut 100% Free Professionla Video Editor
Lightworks
Lightworks is an editing powerhouse, delivering unparalleled speed and flexibility, makes it one of the best Premiere Pro alternative. Lightworks is an Academy and Emmy award-winning professional-grade video editor with over 20 years of history in the film and broadcast industry.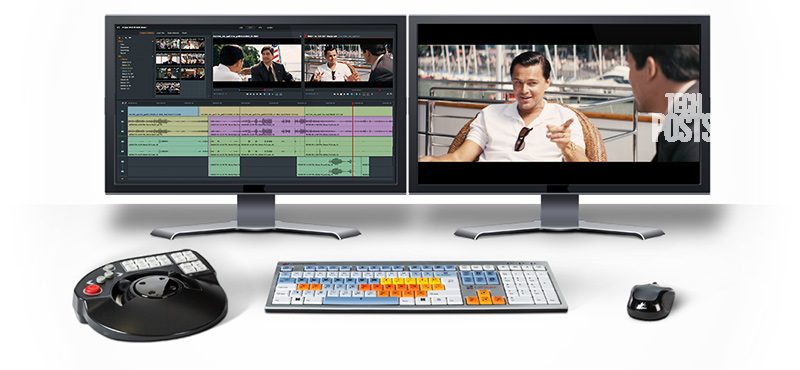 Lightworks has been used to cut hundreds of films such as Pulp Fiction, The Departed, Centurion, Shutter Island,The King's Speech, Martin Scorsese's The Departed, Mission Impossible, Pulp Fiction, Braveheart and Batman, it includes a full feature set of editorial tools — from advanced trimming and media management, to stereoscopic support and real time effects including multiple secondary color correctors. Lightworks has an advanced effects pipeline, utilizing the power of your GPU. And with support for up to 2K workflows with real time effects, it is the most advanced editing application available.
Here's the quick start guide for Lighworks
AvideMux
Avidemux is a free open-source program designed for multi-purpose video editing and processing, which can be used on almost all known operating systems and computer platforms. This video editor designed for simple cutting, filtering and encoding tasks. It supports many file types, including AVI, DVD compatible MPEG files, MP4 and ASF, using a variety of codecs. Tasks can be automated using projects, job queue and powerful scripting. Avidemux is available for Linux, BSD, Mac OS X and Microsoft Windows under the GNU GPL license.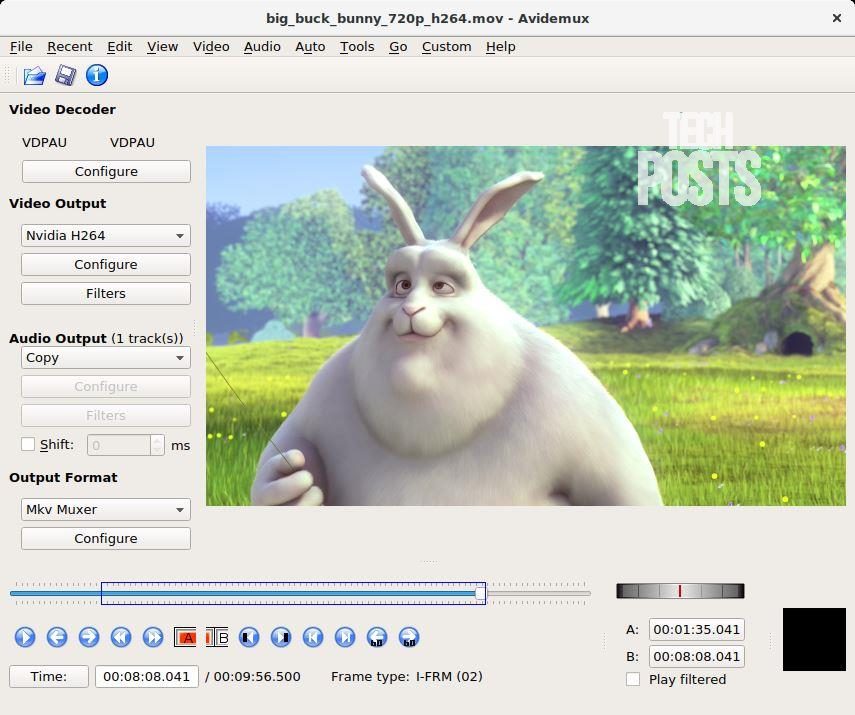 OpenSHot
OpenShot is a open source video editing program which is 100% free and is available for Mac, Windows and Linux Machines. OpenShot Video Editor is designed to be an easy to use, quick to learn, and surprisingly powerful video editor.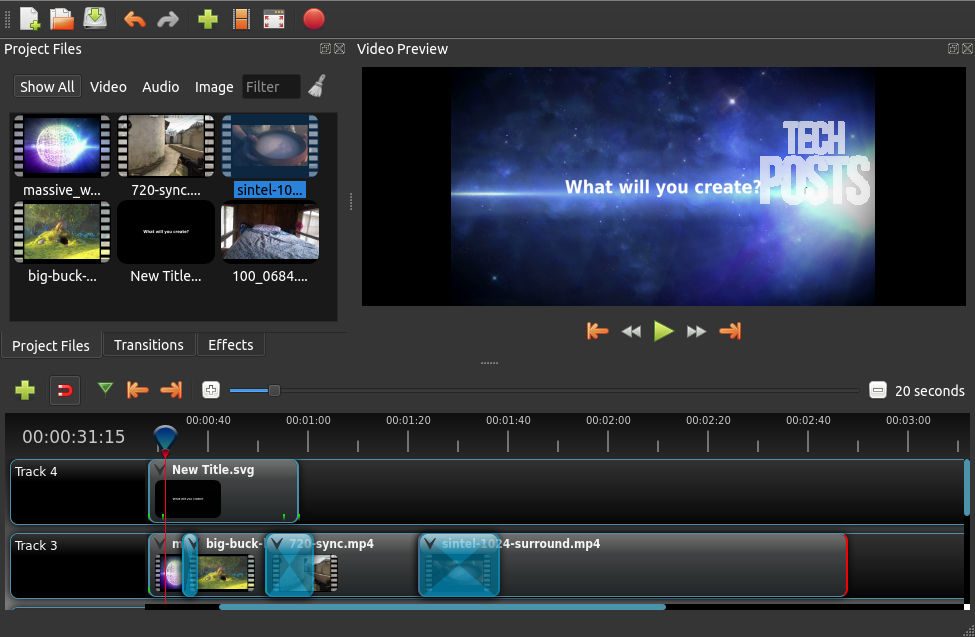 OpenShot features include:
* Support for many video, audio, and image formats (based on FFmpeg )
* Gnome integration (drag and drop support)
* Multiple tracks
* Clip resizing, trimming, snapping, and cutting
* Video transitions with real-time previews
* Compositing, image overlays, watermarks
* Title templates, title creation
* Solidcolor clips (including alpha compositing)
* Support for Rotoscoping / Image sequences
* Drag and drop timeline
* Frame stepping, key-mappings: J,K, and L keys
* Video encoding (based on FFmpeg )
Please vote your favorite video editor!
 Conclusion
Please vote for your favorite video editing tool. If you think we should have added any other video editor as the best and free Adobe premiere pro alternative 2017, please add it in the voting list. We will update this article if we find your suggestions valid. Please don't forget to follow TechPosts on Facebook, Google+, Twitter and YouTube to keep up with future Howto Guides.