Kodi is an open-source cross-platform media player and entertainment software developed by the XBMC foundation. Finding Kodi alternatives could be a challenge as Kodi supports Android, iOS, Mac, Windows, tvOS, and Linux platforms and is optimized for devices running the aforementioned OS. The easy-to-use, touch & remote control friendly graphical user interface (GUI) allows users to easily navigate through videos, pictures, podcasts, and music from a hard disk, optical drive, NAS, and the internet by adding hundreds of free repositories. Replacing such an app isn't an easy job and so was finding a Kodi alternative. However, we still invested some time in research and found a few handfuls of apps that can be a perfect alternative for Kodi.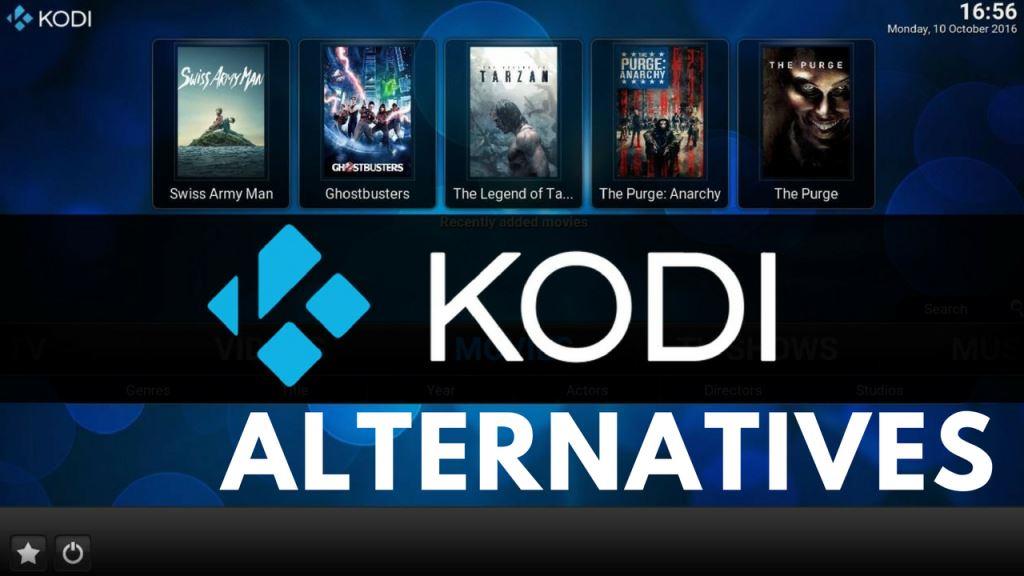 However, these apps are limited to streaming and downloading movies and TV shows with the help of an internet connection. Here are a few apps that we think are the best Kodi alternatives of 2018.
Top Kodi Alternatives
We have ranked the Kodi alternatives in descending order, best at the top and the least at the last. You can choose any since the following list of Kodi alternatives contains free media streaming apps that work just like Kodi (to an extent).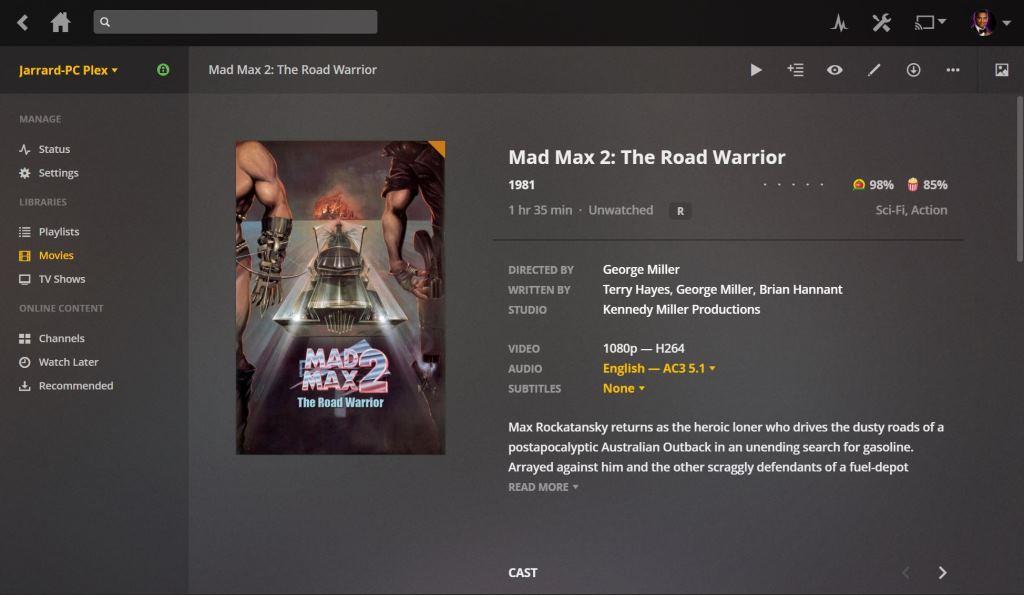 Plex is the best Kodi alternative of 2018. If you are looking for a Kodi replacement, Plex does fit well and thus, makes to the top of our list. The Plex offers both paid and free versions. The paid version offers additional features and removes restrictions. However, you can still use the free version as it works great. You can use it to stream content from your local NAS. Just as Kodi has add-ons, Plex offers you a lot of channels that you can access to enjoy movies and TV shows.
It is lightweight and optimized for low-end PC also. Does not need much processing power or network bandwidth for uninterrupted content streaming.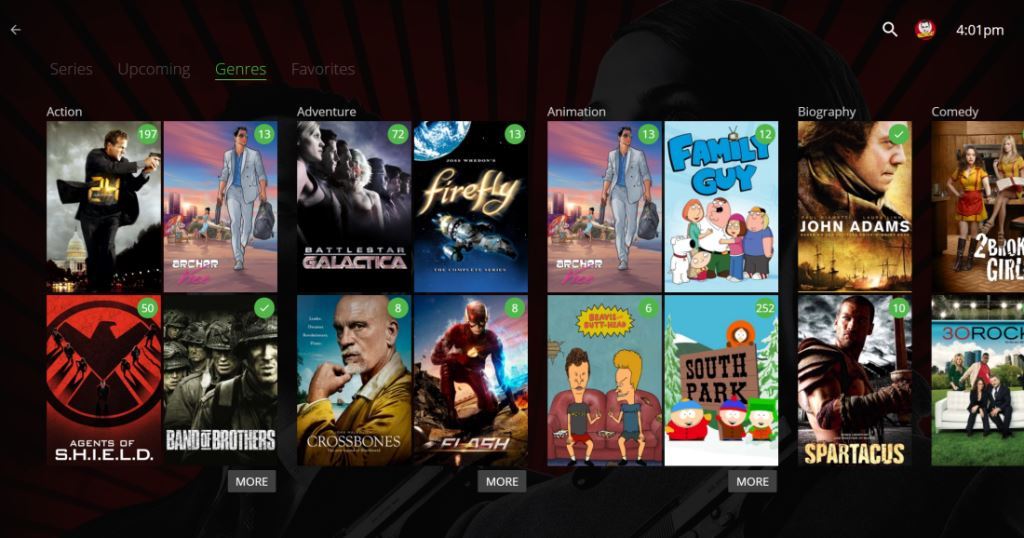 Emby made to best Kodi alternatives 2018 list due to its distinct and exclusive features. It is a media server that helps you stream your movies, music, TV shows across all your devices for free. It is like a personal centralized media system that can be accessed from all devices connected to your network.
Besides, the EMBY lets you enjoy the same content even when you are not at home. In addition, you get the ability to stream live TV to any device. Parental control lets you easily control and monitor access remotely for your children.
All you have to do is install the server, download the apps, and begin enjoying your favorite media anytime and anywhere. No need to worry about legal issues or VPN. You can securely stream your content.
3. Terrarium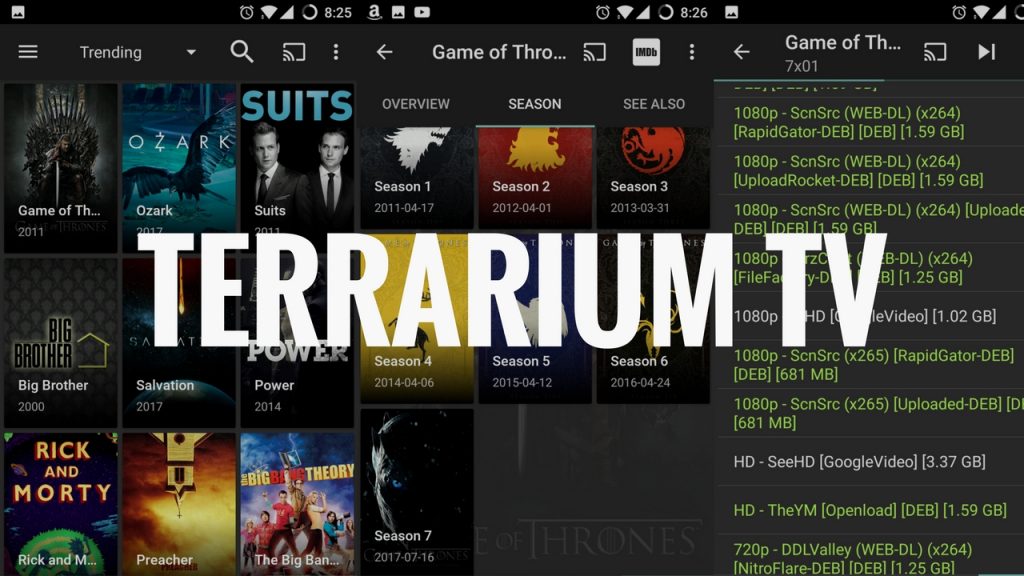 Terrarium is an Android exclusive TV show and movie streaming app which also allows you to download your favorite content up to full HD (1080p). It provides information about the TV show or movie you are about to watch; such as rating, release year, and an excerpt that helps you decide whether or not to continue watching the content.
The app is completely free and uses Google drive and similar cloud services to stream content, which gives you an added layer of privacy and security as opposed to Kodi, and other apps that stream content using torrents.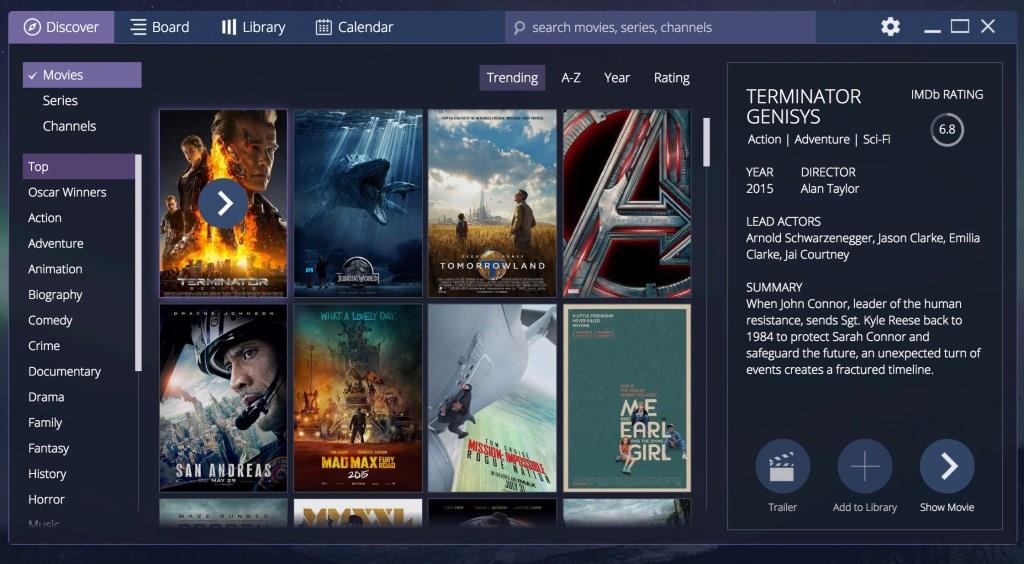 Stremio is a cross-platform and organized video content aggregation hub where you can watch videos from all types of sources such as Netflix, YouTube, Twitch, FilmonTV, Amazon Prime shows, and so forth. Just like Kodi, it's available for your Android, iOS, Windows, Mac, and Linux-powered devices for free. You can watch your favorite TV shows, series, live TV, and YouTube channels along with the new Twitch.tv in high quality.
The app gives you a notification when a new episode is released for the show you are following and displays recommendations based on your interests.
You can also stream local content from a network drive or NAS. Overall, all these features make Stremio an ideal Kodi alternative for 2018. It's also lightweight and streams content at blazing fast speed.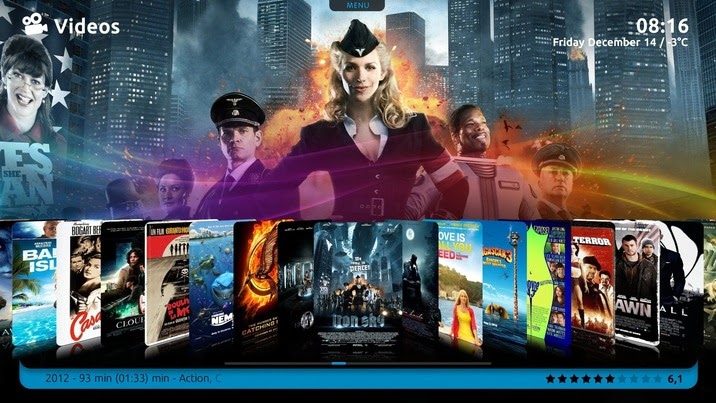 MediaPortal can be considered as one of the best Kodi alternatives. It completely changes your PC into a full-fledged media streaming solution. It is an HTPC media center, which is absolutely free. The interface is just right and when you select a movie or show to play, it displays the information about the content including start ratings, starts cast information, release date, and a few other important info.
You can watch live TV
Schedule and record TV shows
Play videos, movies from your local (or networked) hard disks, Blu-Ray discs, DVDs
Read news, weather reports and much more
Accessible from Mobile devices
Play music and internet radio
Plugin support helps you enjoy additional channels and services such as live sports scores or YouTube streaming. The software is exclusive to Windows OS. However, you can use your Android and other mobile devices to access Media control through a web browser and use android or iOS devices as a remote control.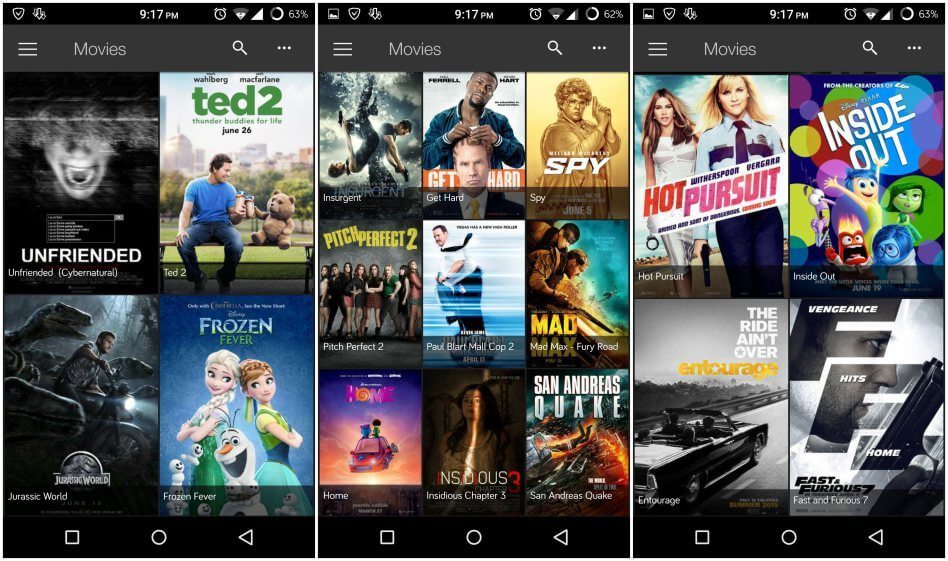 Showbox HD is a well-known movie and TV show streaming and downloading app available for Android devices. New movies and TV shows are constantly added and streaming content via Showbox is smooth. The app also features a news section where you can read the hottest buzz in the entertainment industry.
You can download Showbox from the APKmirror site and install it by enabling 'Unknown Sources' in Developers Options under the settings of your Android device. If you face any issue with Showbox where it stops working, crashes, or doesn't open up, read how to fix the Showbox app not working.
Being free, the app is loaded with advertisements that shoot on almost every tap. The ads are annoying.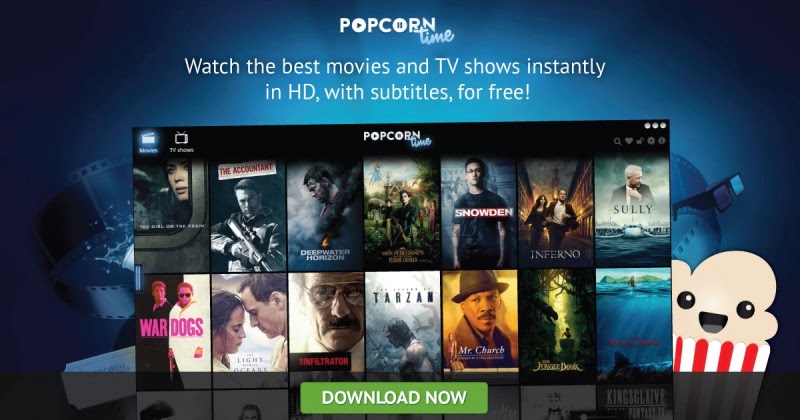 Popcorn HD is another popular movie and TV show streaming app. It is available for Mac, Windows, Android, and iOS devices. Installing Popcorn HD is a bit tricky so you can refer to this guide on how to install Popcorn HD on iOS devices.
You can browse through the movies, filter search based on year, genre, and category. Again, just like Showbox, the Popcorn HD is also full of annoying ads that pop up randomly. Being free, that's the way how the developer covers their cost of maintaining cost of huge servers along with such a large repository of movies and TV shows.
Popcorn HD also uses torrents to stream content through their apps. So use a VPN.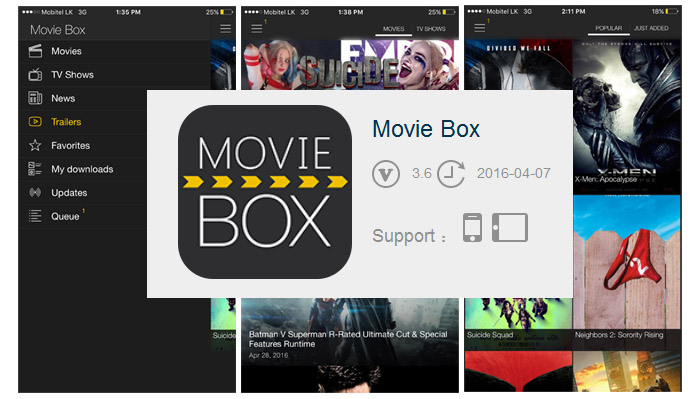 Movie Box app is a renamed Showbox app and is available for iOS devices since Showbox is exclusive for Android. The app features similar options; you can search and filter movies and TV shows based on year and genre. Again, installing Movie Box on iOS devices is tricky and you will need a guide to install it on your iPhone and iPads.
Just like Showbox, Movie Box also pops up random ads that can pop up anytime. You can use an Adblocker or a VPN that filters and servers and restrict apps from showing unrelenting ads on iOS devices.
Heads Up!
Again, be aware! Before using Kodi or any Kodi alternatives, it is important for you to know that streaming content from such apps and websites is illegal in many countries. If you found streaming or downloading copyrighted content from such apps, this will be considered under copyright infringement and illegal distribution. You could land up in jail for using such an app.
To overcome this, you can use a VPN service. You can go for a free or a premium one depending on your requirements. Free VPNs often do not work and lacks complete privacy. Besides, the speeds are slow and you will not be able to stream content properly. Invest in a good VPN such as VPN Nord Ghost Secure or why not create your own VPN for free and access the VPN across all your devices.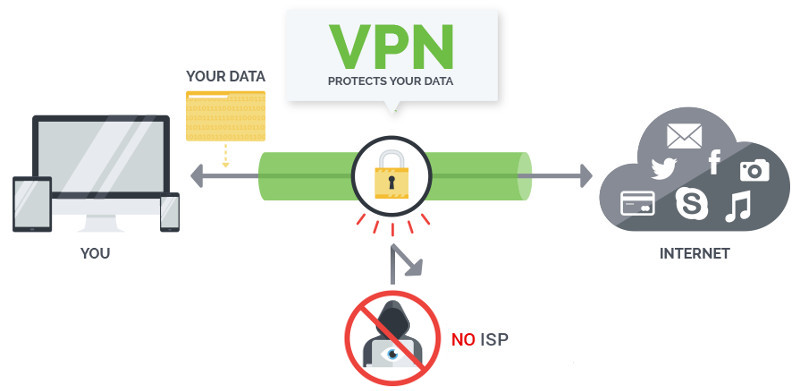 Alternatively, you can get a subscription from Netflix or similar content providers, which we highly recommend for streaming content rather on Kodi or Kodi alternatives. A subscription from such providers not only let you enjoy uninterrupted TV shows and movies on demand but also saves you from the legal troubles that these above-mentioned apps may cause. Using subscription based service you help creators create content that is more awesome. So instead of paying for a paid VPN subscription, get a Netflix, Hulu, Plex, or Amazon Prime Subscription.
Once again, subscribe to our YouTube channel and follow us on Facebook and Twitter for instant updates. Alternatively, you can sign up to our newletter and feeds to get updates on new video guides and blog posts via Email. Thanks!