Google Android operating system is ruling the market with an overall market size of 43.23% globally whereas iOS is gradually covering the gap for years now. If you are an Android user and want to switch from your Android smartphone to Apple iPhone, you must know that both of them are different platforms.
Thus, sometimes switching can be an intimidating experience.
For instance, transferring data from an Android to an Android is an easy process. But when it comes to moving data, such as Contacts, WhatsApp messages, photos, videos, etc. from an Android to an iPhone, it could be quite difficult. This is because iOS gives more importance to its security and has a more exclusive and tightly wound ecosystem.
But it's not that much difficult, especially if you only need to move or transfer contacts from Android to iOS or iPhone devices.
Methods to Transfer Contacts from Android to iPhone
Below we have discussed some quick ways to move the contacts from an Android to iPhone with complete integrity.
Method 1: Transfer Contacts to iPhone Through the Move to iOS App
The foremost way to transfer contacts is by using Move to iOS app. It is a free application that can be used to transfer contacts from Android to a new or factory-reset iPhone. Besides contacts, you can also use it to move your other data, such as photos, videos, calendars, email accounts, and WhatsApp chats.
The steps are as follows:
Install the Move to iOS application on your Android handset.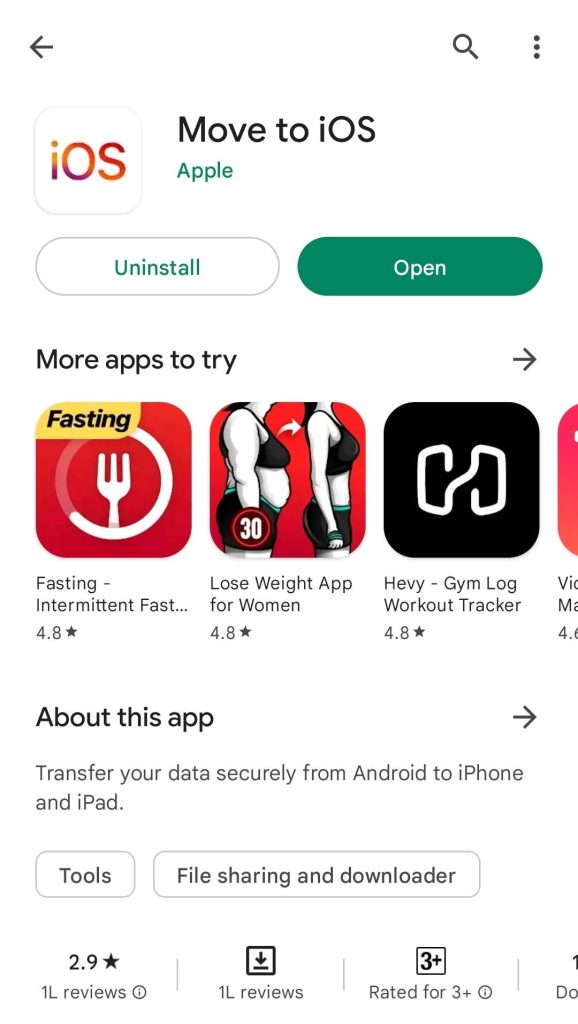 Open the application and click the Continue button. Agree to all T&Cs.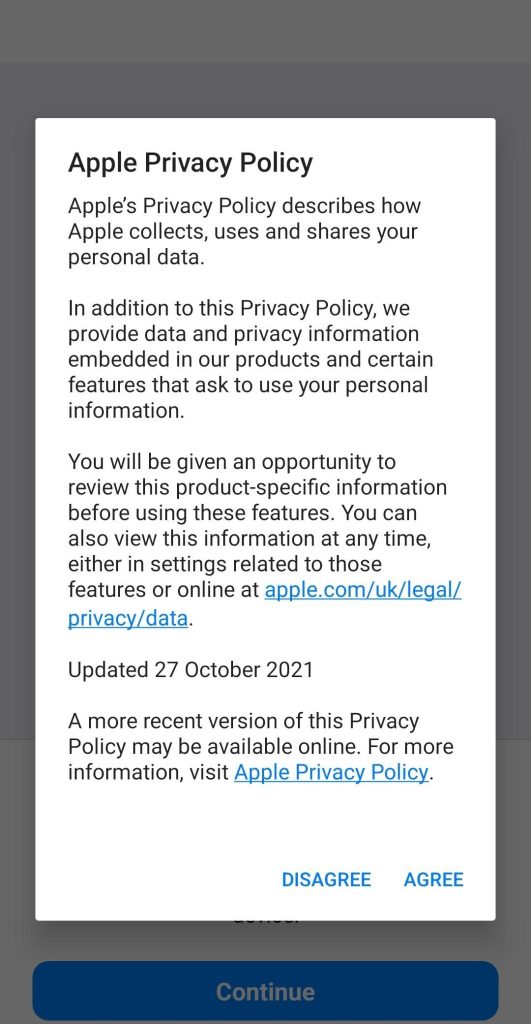 The application will now ask for access to location, contacts, calendar, storage, media, and SMS. Give access.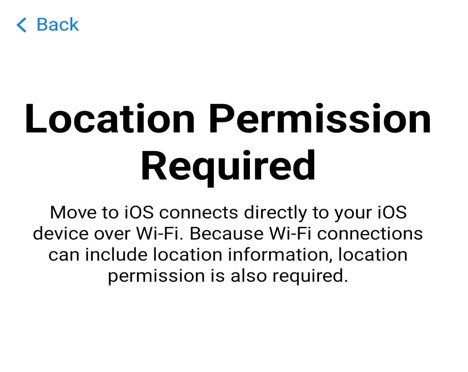 Move to your iPhone, and connect your Wifi network when asked.
Next Select the Move Data from Android button on Apps & Data.
A security code will be shown on your screen. Enter it on your Android device.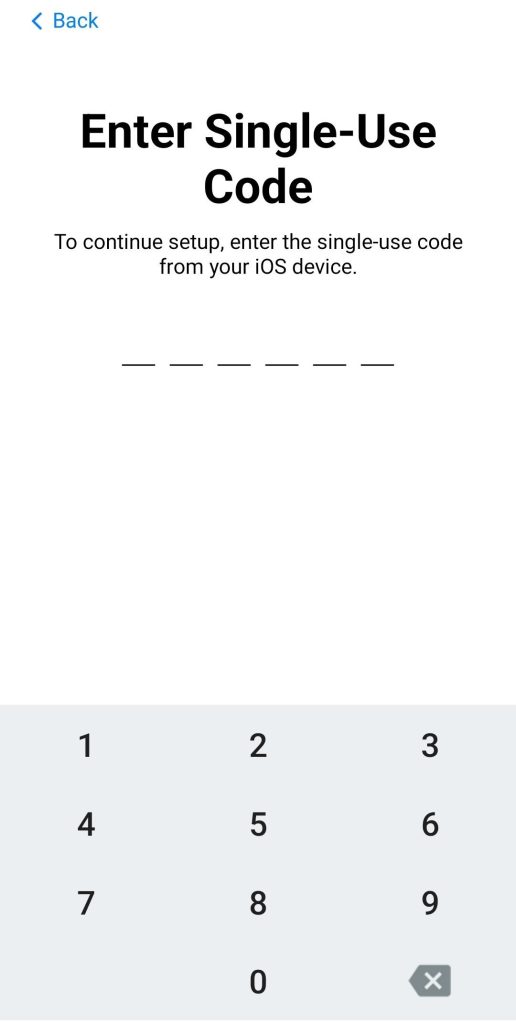 The Transfer Data Screen will open on your phone to choose what you want to transfer.
Choose the Contacts button and leave both devices to complete the process.
Note: This method can only be used for a brand-new or factory-reset Apple iPhone. If somehow you have set up your iPhone, we recommend you either factory reset the iPhone after taking iCloud backup or use other methods to transfer your contacts.
Read more about the How to free up space when iPhone or iPad's storage almost full?
Method 2: Restore Android Contacts Using Google Account
Android uses a Google account by default and syncs all your contacts to the cloud storage. Thus, you can also configure the same Google account on your new iPhone to transfer or restore contacts from Android to iPhone.
All you need to do is sync your Google account. This provides you access to all your contacts, calendars, notes, etc. from your account after you sign in.
Before signing in on your iPhone with a Google account, make sure you have synced contacts with your Google account on your Android phone. To do so, go to Android Settings.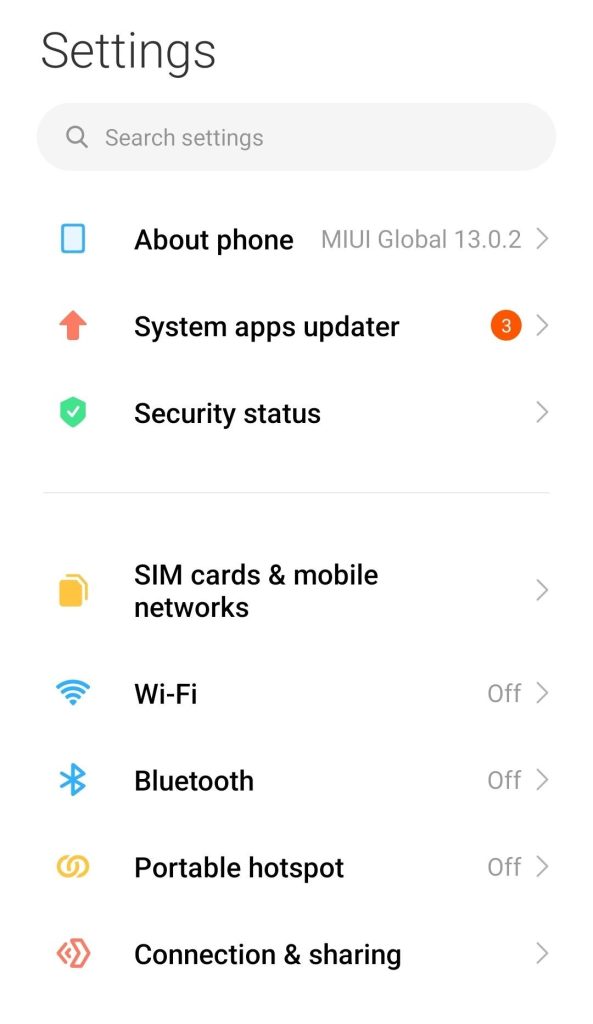 Scroll down to Accounts options and choose your Google account.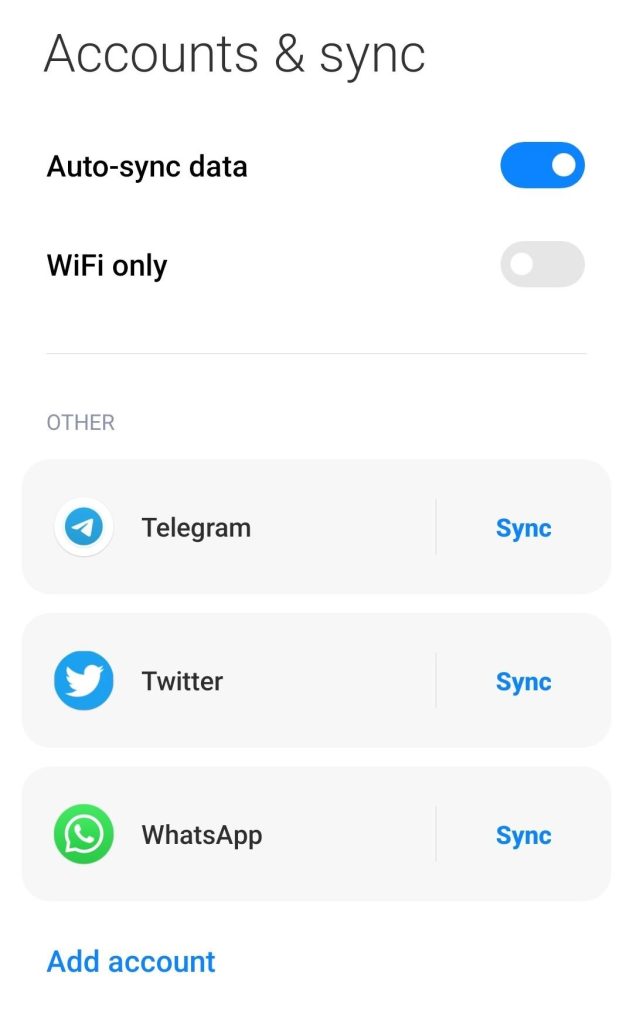 Tap on the Account sync button.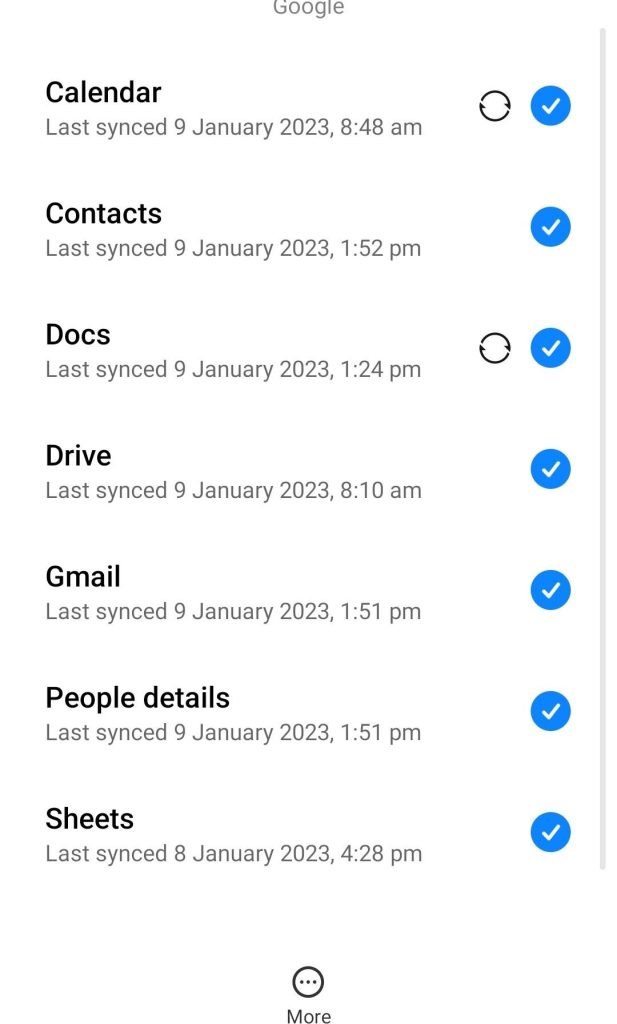 Now head to your iPhone and go to Settings Button.
Scroll down and go to Add account. Make sure that you have turned on your Contacts to toggle.
Wait for a few seconds, your contacts should now be visible on your iPhone's contact list.
Method 3: Manually Save Contacts with the VCF file
If you haven't synced contacts on your Android phone to your Google account or you don't have access to your Android device due to loss or damage to the device, you can manually import your contacts through a VCF file. To know how to transfer using a VCF file, you can refer to the following steps
Open Contacts on your Android and tap on the three dots button.
Click Share and choose the contacts to transfer.
Once you have selected the contacts, click on the share button below.
If you have selected only one contact choose the .VCF file. And if you have multiple contacts then VCF is your only option.
Share the vCard (.vcf) file to iPhone through the mail. You can also transfer it using the iTunes app.
Open the VCF file on your iPhone.
Click on Import all the contacts.
Keep reading: How To Free Up Space on a Mac in 10 ways.
Method 4: Import Contacts to iPhone With SIM Card Swapping
Another way you can use to transfer contacts from Android to iPhone is using your SIM card. This is quite simpler than using the other three methods. In this way, you need to move contacts to your SIM and then physically swap your SIM cards from Android to iPhone.
On your Android device,
Open Contacts on your Android device.
Go to Settings or click on the three dots in the left corner.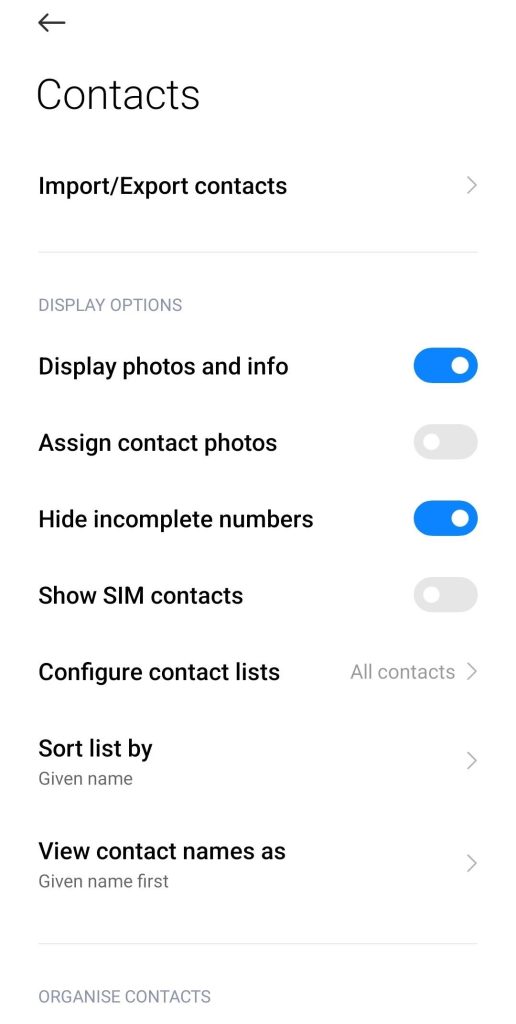 Click on the Manage Contacts.
Now you can see the Import & Export Contacts option on your screen. Select Export.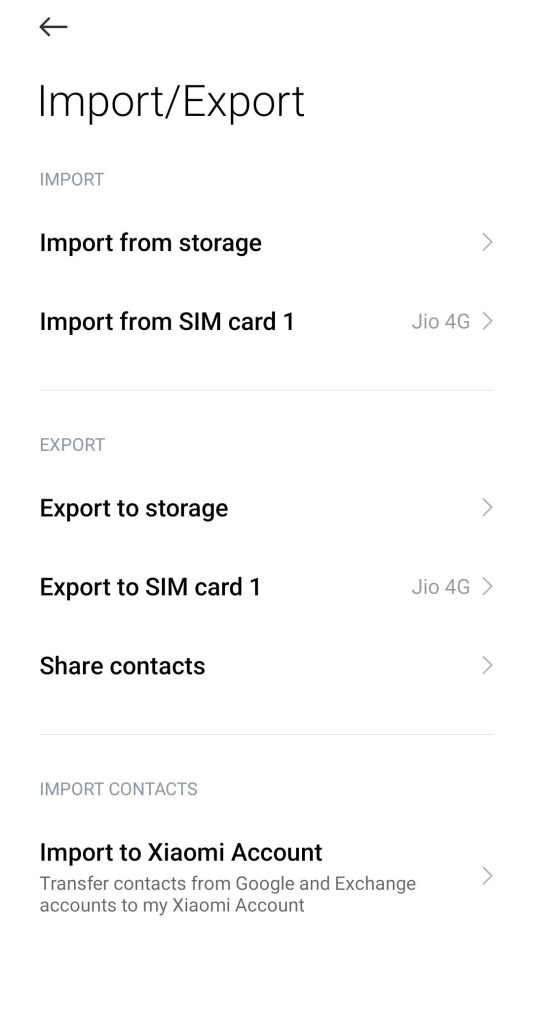 NOTE: these steps may vary based on your Android device's manufacturer. Please refer to your device-specific instructions to learn the exact option for moving contacts on your Android to a SIM card. Also, this does not work with eSIM.
Choose the contacts you want to move. Tap All to select all the contacts or you can click on some specific contacts to export.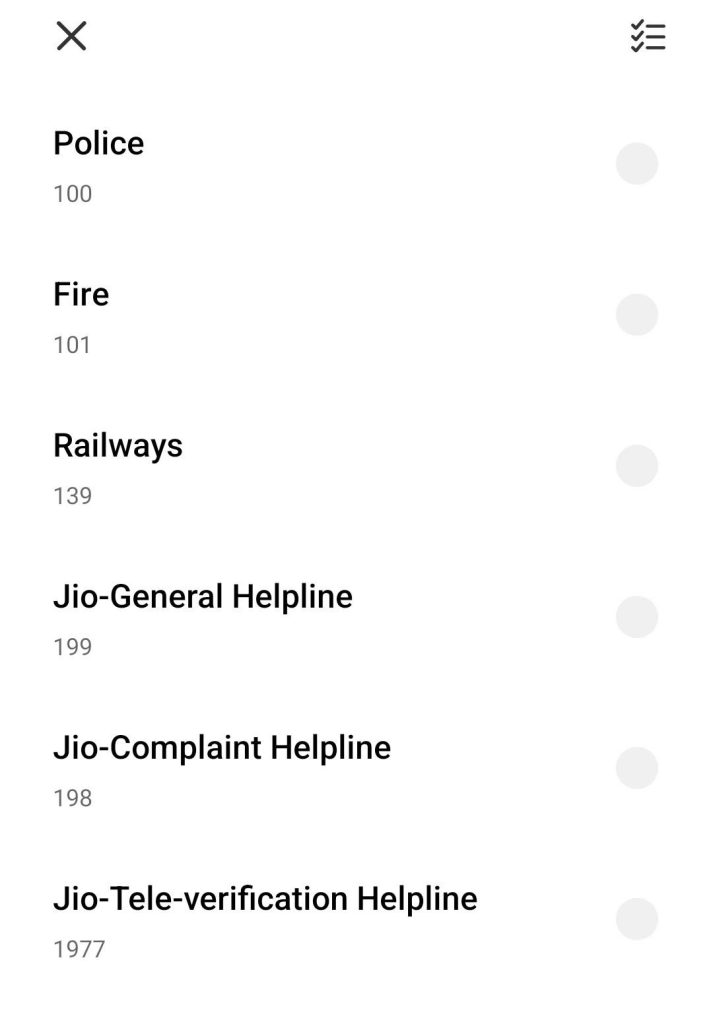 Tap on the Export button and all contacts will be moved into the SIM card.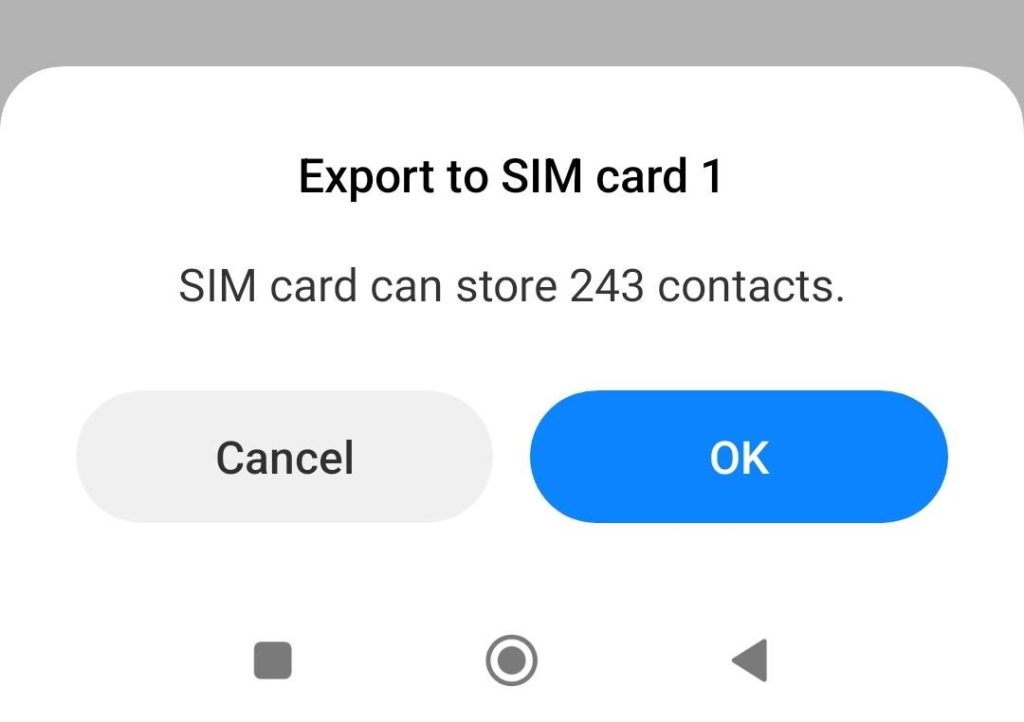 Remove the SIM and insert it into your iPhone.
Go to Settings and then Contacts.
Click the Import SIM contacts button. All your contacts are now displayed on your screen.
Method 5: Move Contacts from Android to iPhone with a PC
The Contact Transfer app is one of the tools which can quickly transfer contacts from Android to iPhone. This application is used while you are setting up your new iPhone to copy contacts from one device to another.
This windows software doesn't need any cloud storage. This will help you to move and manage the contacts on your phone through your PC. To know how to move contacts from Android to iPhone you can refer to the following steps.
Download Contact Transfer software on PC and Android.
Open the software on the PC and read all T&Cs.
Choose Android as your Source and iPhone as your destination device.
Connect your Devices with a PC. For Android, open the application and scan the QR code on your PC. For the iPhone, connect it to your PC using a USB cable.
Now choose the contacts you want to move or click the All button to transfer all contacts from your Android device to your iPhone.
Click the Transfer button given below on the screen.
Last Words
With this, we can say you can find a variety of methods to transfer contacts from Android to iPhone. All you have to do is to use the right way for you. If you haven't set up your new iPhone, the Move to iOS app is the best way. On the other hand, if you want to transfer only a certain list of contacts using a SIM card can help you.
Did you enjoy this article? You may also like How to Transfer Photos from Android to iPhone.