Welcome to Techposts guys, today in this post we will discuss and show you how you can install your own handwritten fonts as system fonts in any Operating system including Mac, Ubuntu, Windows and even Android. It's a very simple process and takes just a little effort from your side. We will be creating a TrueType Font or .ttf file of our handwritten font and then install it in Mac, Windows or Ubuntu OS with just a single click. Installing Fonts in Android is a little different and need root access in most devices. So if you are bored with the font installed on your system whether it's Android or any other OS, then try this and use your handwriting as a font. You can even use them on any website too. So let's start with our guide,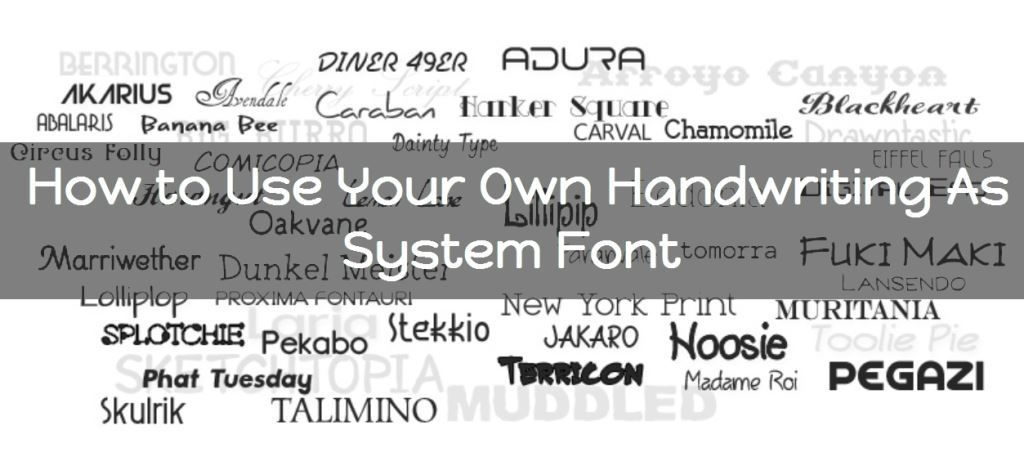 Installing Handwriting as System Font
For this you need a Printer/Scanner and a A4 sheet. We will be using a Web app called MyScriptFont to create handwritten fonts.
Step 1: Go to    MyScriptFont.com
Step 2: When it opens, you will see the following page. Download the template as PDF or PNG and print it on a A4 sheet using a printer (of course).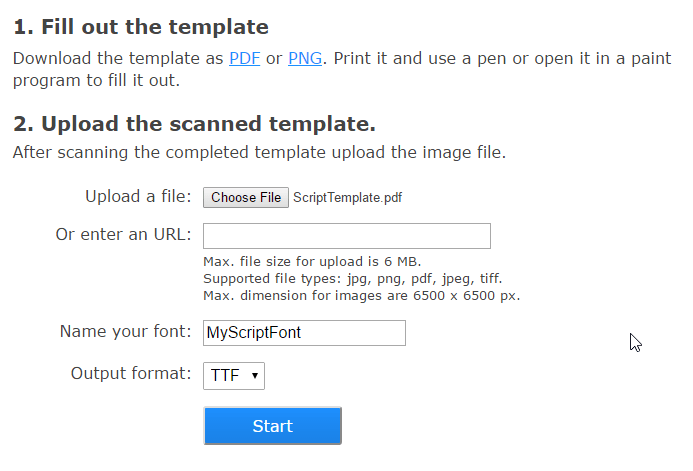 Step 3: You may use MS Paint but it's not recommended as you won't be able to write fonts exactly the way you want. Moreover, you need a touchscreen device or a graphic drawing tablet.
Step 4: Now once you have printed the template and written fonts in the given spaces, scan it using the scanner in jpg, png, pdf, jpeg or tiff format.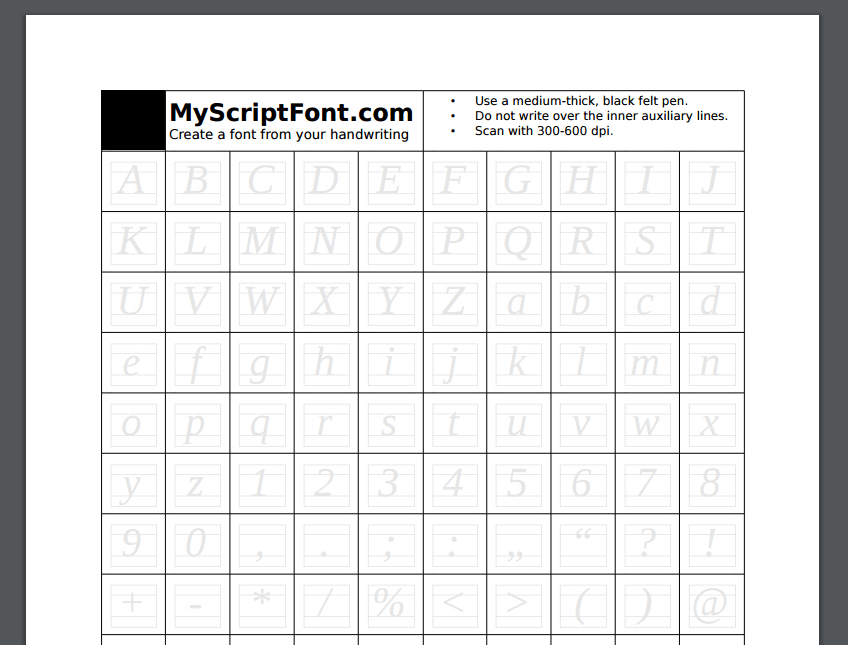 Step 5: Now Click on Choose button and browse the Scanned template to upload it. Name the font in the next box and choose the format type, .ttf or .otf. It doesn't matter which one you choose as both of'em will work just fine. Finally, Hit Start.
Step 6: Click on the Generated Font to Download it.
Step 7: Now double click on the font and a popup will appear. Hit install button and voila, your handwritten fonts are installed. You can use this font while working on any application like MS Word, PowerPoint, Adobe etc.
Install Your Handwritten Fonts in Any Android Device
You may also try an alternative method explained on Wikihow. Installing .ttf font in Android device is not difficult at all if it's a Samsung device but for devices like Nexus you need root access to install any font. You can use app like HiFont or Font Installer app from PlayStore.
So this was all in this how to guide on how you can install your handwriting as a System font on Mac OS, Windows, Ubuntu or Android. I hope you liked this guide guys and if you did, please share it and don't forget to subscribe us and follow us on Facebook and Twitter fo instant updates.