There are three things that you can upgrade in a Laptop: 'Storage Drive', 'RAM', and then the 'software'. But which of these are most effective in improving the PC speeds. Let's find out!
Which upgrades Improve Laptop performance covers the below Topics:
What hardware you can upgrade in a laptop
Which hardware upgrade significantly improves system speed
Is it worth upgrading older laptops
Why you should upgrade your Laptop hardware
Does upgrading RAM makes more sense
Or Replacing hard drive with SSD will be the right upgrade
Or should you upgrade RAM and HDD both to get maximum performance
And finally, is it affordable and right to upgrade an impeding laptop?
Before buying my new laptop i.e. Dell 7560, I had a Lenovo S210 Touch laptop which is powered by a Pentium 4 Dual-core 2nd generation processor.
When it was new, it was doing great. And with great here I mean it was working without any performance lag. I was using it for video editing using Camtasia and other normal stuff such as browsing and working on Office apps like Powerpoint and Word.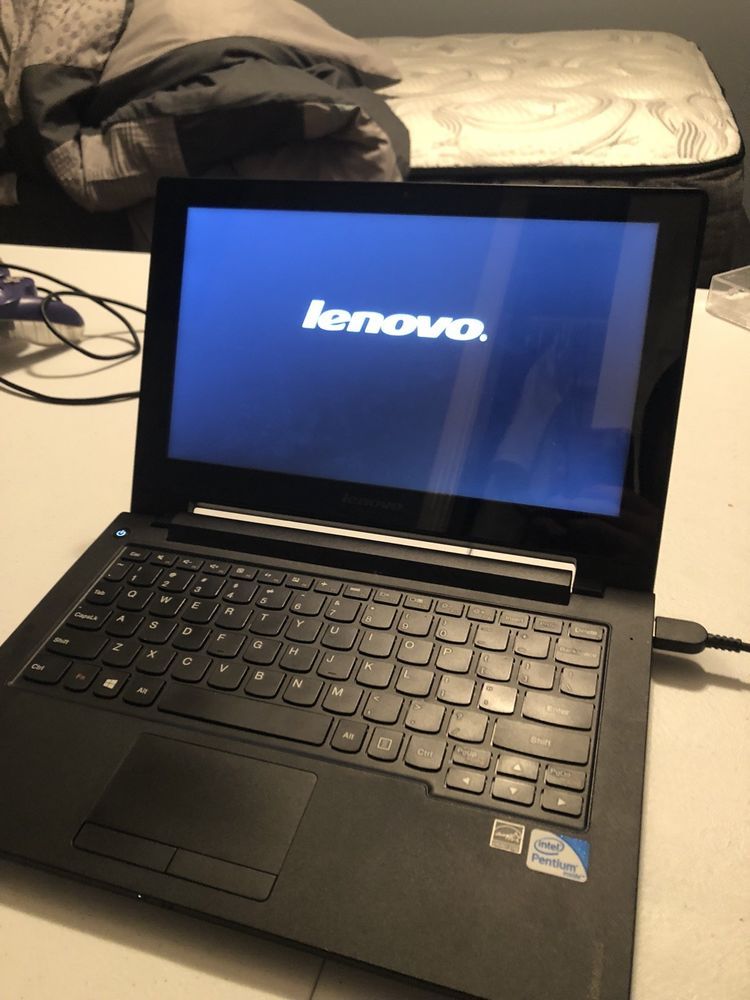 But after 6 months and so, I saw a steady decline in the performance. 'That must be due to a lot of issues with the software' is what I thought earlier and did a fresh Windows 7 installation.
But that didn't help as after installing the required software and drivers, the laptop started acting in the same way. I checked RAM and saw that the system was struggling for the RAM as it had only 2GB DDR3 RAM.
So it turned out that not only my laptop's hardware degraded over the time but it also needs additional RAM even when it's running Chrome in Windows 7.
However, the processor was the most affected because I have used the laptop on the bed and suffocated it by using it on pillows and beddings. That used to block the ventilation and was causing the processor to overheat which degraded its performance over the time.
Upgrades I did to My Laptop
Since I can't change processor in the laptop, I bought an 8GB DDR3 RAM. That was a significant upgrade from 2GB to 8GB since it has only one DIMM slot. But guess what, the performance did increase and I wasn't feeling much lag and programs were quite responsive but the system was still quite slow.
For instance, after RAM upgrade when I ran Chrome, it opened faster than earlier but still took a few seconds to just pop and then load completely. Plus, the boot was too slow and even when the system used to boot completely, it was taking a while before I can use it.
That was the time when I thought of buying SSD and replacing the impeding hard drive with a 128GB SSD drive. So I bought a SAMSUNG EVO 750 SSD for INR 2900 and used the Samsung cloning app to clone my Windows 7 installation along with all programs. I had to shrink C: drive to clone the size of SSD as you need either same or more space on the destination drive to begin cloning.
After cloning, I installed the SSD in the laptop and instantaneously, I saw a huge impact on the performance.
The system boots within a few seconds and as soon as I log in, I don't have to wait even for a second to open chrome. One click and Chrome pops up like a bullet. You will be surprised to know that this laptop the Lenovo S210 has SATA 2 interface not SATA 3. Thus, read/write speeds are limited to 300MB/s but still, the system performs drastically well.
Now I use this laptop, which I was going to sell for pennies, as a secondary laptop due to it's smaller size. And the upgrades cost me somewhere around 5500 INR or roughly $77 USD.
I was blown away by the performance increment. It never worked that well even when it was new. So, this concludes that RAM and SSD can increase the life of your laptop for at least the next 1 to 2 years. Meanwhile, you can save more money for the new laptop and buy even better.
It's just $77 upgrade and I think most people can invest that much. However, if you don't want to invest and want to see some minor improvement, you may use Disk Defragmenter, Disable unnecessary Startup utilities using CCleaner or Task Manager, keep all software & drivers up to date and install Windows updates as they arrive.
So to conclude this post, storage media and RAM are the two crucial upgrades that can significantly improve PC performance. Mostly RAM is to be blamed. Today, even Android phones are coming with 8 and 10 GB RAM. It's another thing that Android phones don't need that much RAM but the point is, Windows does need at least 8GB RAM today. Especially if you run Windows 10.
So go ahead, upgrade, and let me know if that revives your dying laptop.