Summary: In this guide, you will learn how to change the resolution of the Android phone screen without root and without settings. The method uses ADB commands to change the DPI value of the Android display. This value can be changed to increase or decrease the resolution of the Android phone under 2-minutes.
Android is one of the most popular smartphone OS which is continuously updated and upgraded with new security features along with significant improvements in performance every year. The best part, unlike iOS, Android gives you more control, which could be as good and as bad depending on the kind of user.
Power users take full advantage of their Android device power by rooting it. Root access lets you customize your Android the way you want and enable you to install custom ROMs.
Some devices even support multi-boot which means, you can install multiple Android OS such as CyanogenMod or Lineage OS ROMs and choose which one to boot-just like in Windows- all in one single device.
However, root voids your warranty besides it can permanently brick and damage your Android phone. But today, we have a simple trick that you can use to customize your Android resolution.
The guide is for those Android devices that do not have any option to change resolution like in Samsung and don't want to root their android phone.
In a few Samsung Galaxy devices, you can change display resolution via Display Settings.
Fortunately, if you own a different device other than the Samsung Galaxy series, you can still alter your device's display resolution by changing the DPI value of your device's display via ADB without Root access.
The best part, you don't need Root access.
Change Android Resolution without Root
Steps to change the resolution in Samsung Galaxy devices are given at the end of the post. The following are the steps to adjust the best Android resolution that you prefer with a single command.
And you can always go back to default. So follow these steps mercilessly as this doesn't damage your Android phone in any way.
Method 1: Use Developers Option to Change Resolution
Step 1: Enable Developers Options
To Enable Developer Options, Open Settings and go to About Phone
Tap Built Number 7 Times. The developer will appear in Settings.
In some devices, you may have to go to About Phone>Software Information and tap Build Number 7 times to enable Developers Options
Step 2: Change Minimum Width Value (DPI)
Now under Developer Options, locate Small or Minimum Width option then tap on it.
Enter a Width value (DPI) to change the resolution of your Android phone.
Method 2: Using ADB Commands – No Root Required
Step 1: Enable Developers Options.
Go to your Android phones 'Settings>About phone' and tap on Build Number 7 times to enable 'Developer options'
Go back to Settings and tap 'Developer options'
Scroll down and enable 'USB Debugging'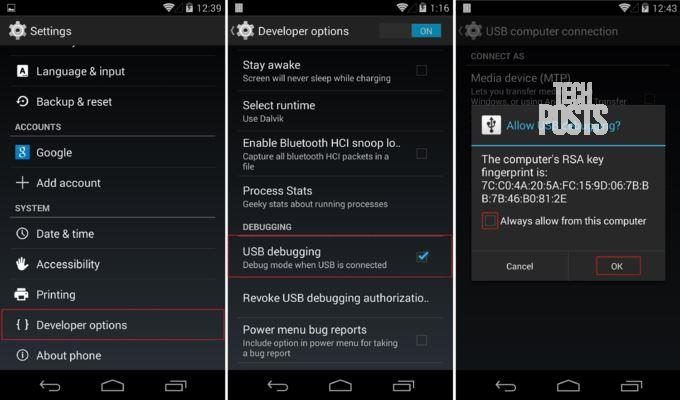 Step 2: Setup ADB in your Windows PC
Now go to your Windows PC to install and configure ADB drivers
Once ADB commands are working, connect your Android to your PC via USB
Unlock your device and click 'OK' to grant access for your Android device over USB Debugging (see above screenshot)
Step 3: Changing the Display Resolution in Android
NOTE: This works on devices running Android N and above versions.
Open CMD and type following command
adb shell
If you received an error that says ADB command not recognized or similar, read this post and install ADB drivers
Now all you have to do is, type following command and press 'Enter'
dumpsys display | grep mBaseDisplayInfo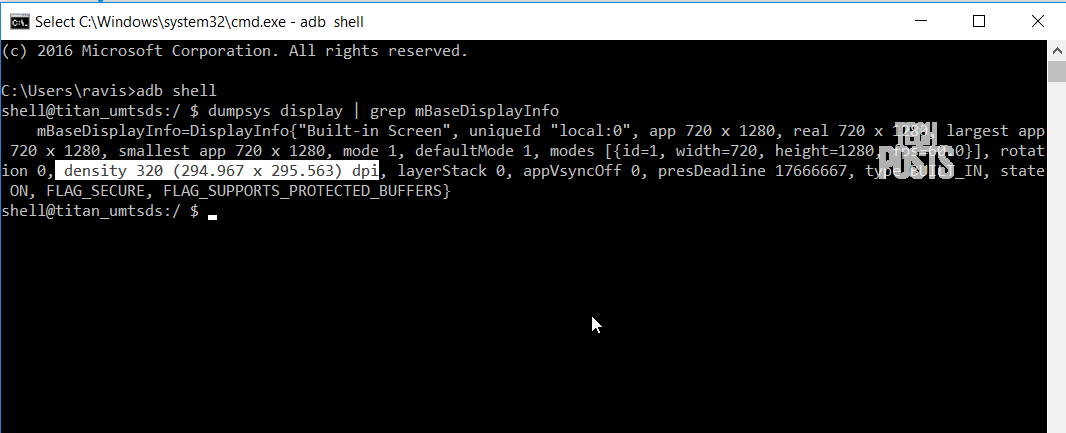 Note down the current output from the terminal or command prompt window to notepad and save it. Or just extract this text value (as shown) in the screenshot. This is the default DPI value for your Android resolution. So in case if you want to go back to the original resolution, you have the right dimensions saved.
To change the Android resolution, type
wm density [DPI] && adb reboot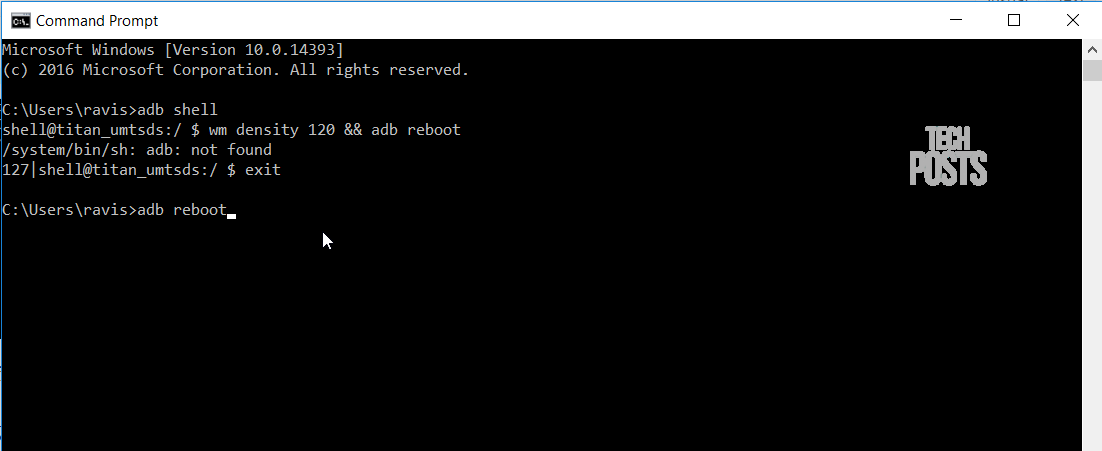 Replace [DPI] with the DPI value (see screenshot above) that you want and press 'Enter'. You Android resolution will immediately change
Experiment with different values and set up the best resolution that you like. And as I said, you can always go back. Just type the following command by replacing the dimensions with the original dimensions value and press 'Enter.'
Watch this video to learn more
Method 3: From Android Settings
Here's we are using a Samsung device and will show steps to change the display resolution in Samsung Galaxy Android Devices. You can find these settings under Display on all Android devices.
Open your phone's Settings
Go to Display
Tap on Screen resolution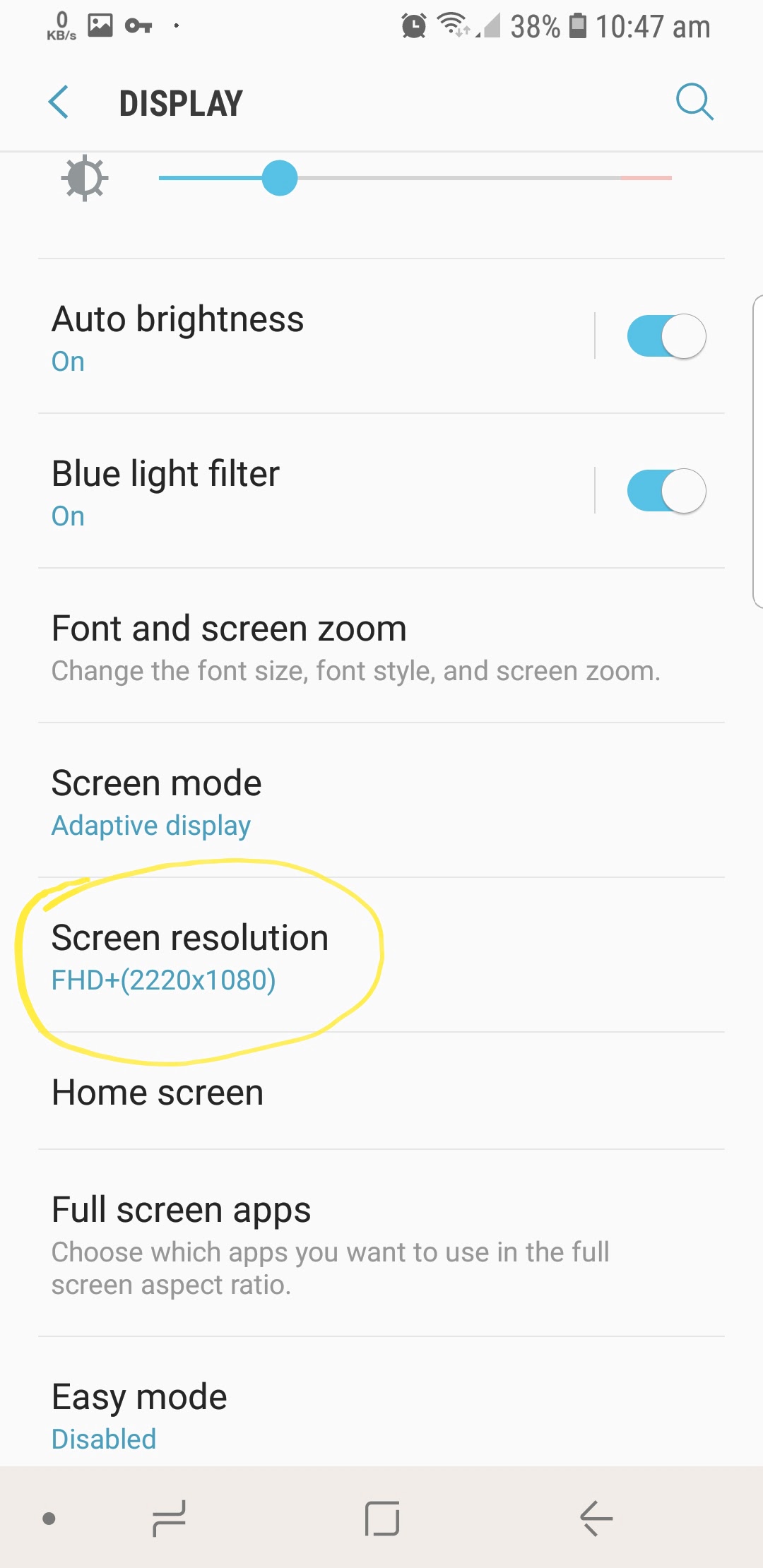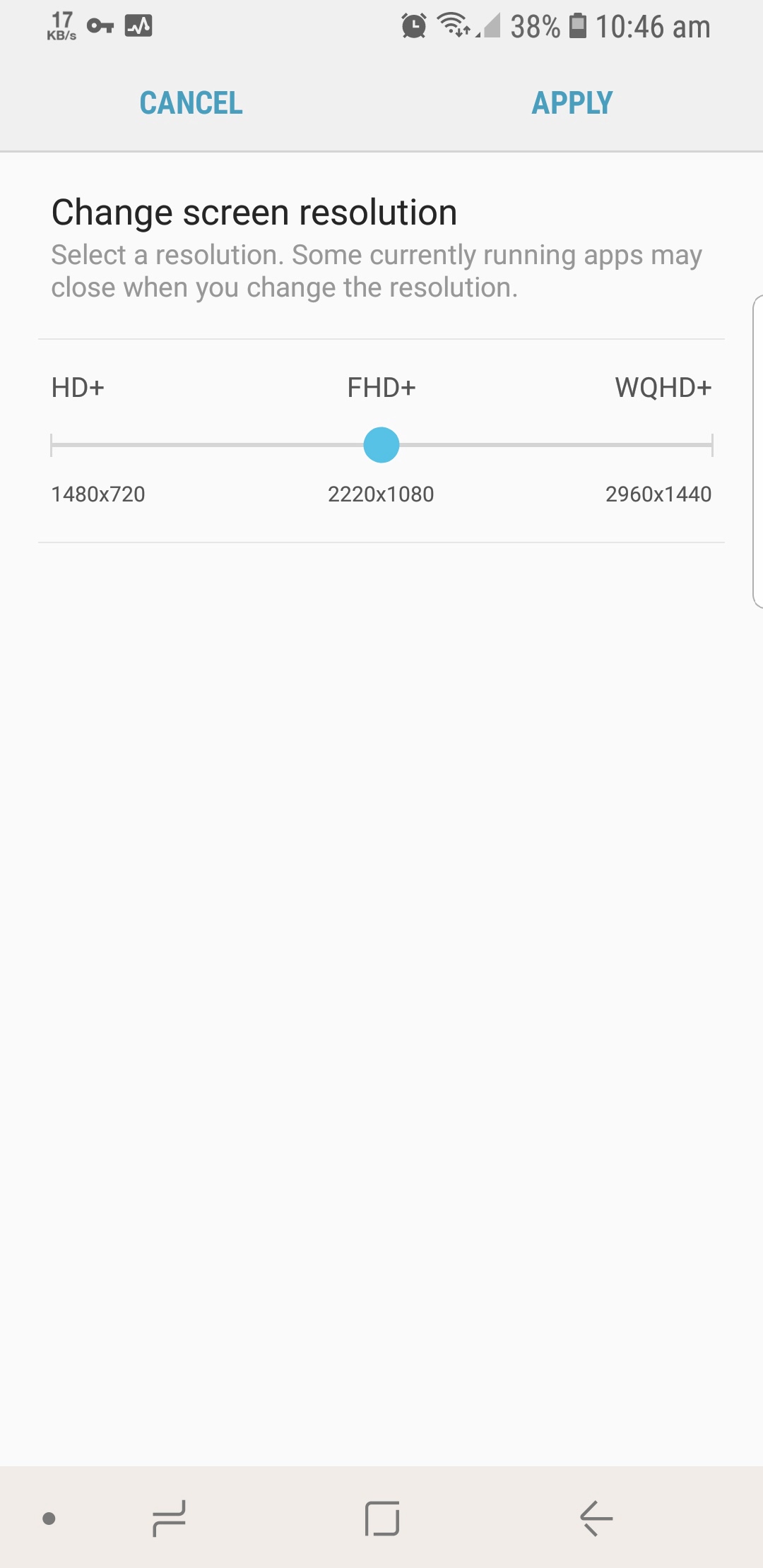 Select between HD (1280×720), FHD+ (1920×1080), or WQHD+ (2560×1440)
Tap Apply
Change Android Resolution With Root
If your Android phone is rooted, you can use any app from Play Store to change the resolution of your Android phone such as installing the Magisk Module.
That's all. Please share this post and follow us on YouTube, Facebook, and Twitter for instant updates on new popular and exclusive HowTo guides and tutorials. Good Luck!