UPDATE: GBWhatsapp version 7.81 APK is outdated and may get you banned from WhatsApp permanently. Download and install new GBWhatsApp 8.00 APK to stay protected. Compared to v7.81, GB WhatsApp v8.00 is anti-ban and safe to use.
Now you can download and install GBWhatsapp 2019 latest version for free. The GB WhatsApp is a Modded (Modified/Customized) WhatsApp app that gives you more control over your WhatsApp app design, interface and also allows you to use multiple WhatsApp accounts.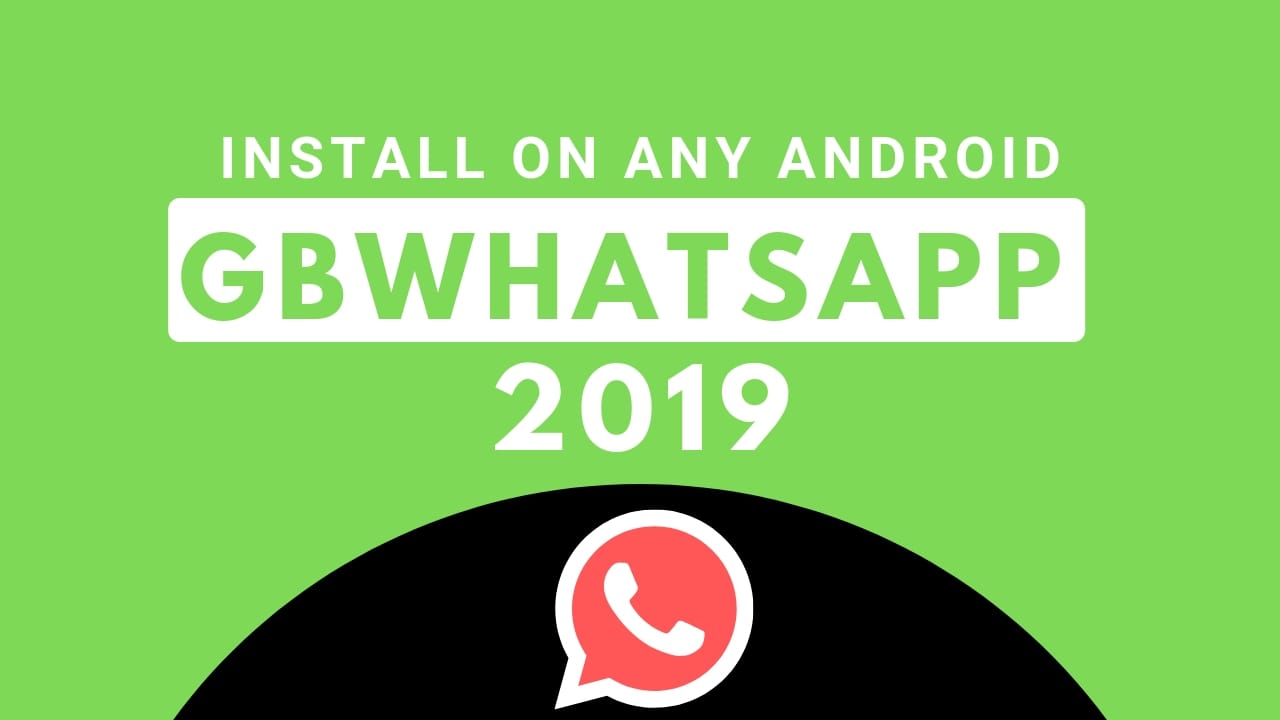 WARNING: Using the GBWhatsApp can be risky. It's a modified version of official WhatsApp application and thus, you never know what codes developers may have used. If you are concerned about your Privacy and Data Security, I would recommend you to Not Install the GB WhatsApp 2019. Instead, use Parallels app if you wish to use more than one WhatsApp account in your phone.
Most importantly, using GBWhatsApp can violate WhatsApp policies which can result in your account ban, sometimes permanently. So download, install and use GBWhatsApp APK 2019 at your own risk.

You Have Been Warned!

You Have Been Warned!
Now that I have warned you against the GBWhatsApp APK 2019's security risks, let's proceed to download and installation part.
What New GBWhatsapp v8.00 2019 APK Offers?
You can fully customize the WhatsApp looks from the additional mod options once you download GB WhatsApp. What's good about GBWhatsApp APK is that it offers all the mods and features on any Android phone without root.
Updates upon version 2.19.69 of the official WhatsApp Messenger.
Improves the anti-ban system.
Added new emojis
Added you can participants in groups
Settings menu design
New notification bar icons
Hide online status
Hide your audio or video recording
Hide blue microphone icon
Hide view status
Enable/disable the anti-revoke feature
Hide blue message read ticks and second ticks
Hide typing or writing status
Download GBWhatsApp APK
| | |
| --- | --- |
|   |   |
| File Name | GBWhatsApp_Pro_v8.00.apk |
| Total Size | 48.01 MB |
| Latest Version | 8.00 |
| Minimum Android Version Required | Android 5.0 |
| Updated On | 29-September-2019 |
Official GBWhatsApp 8.00 Version 2019 APK Download Link [NEW UPDATE]
Official GBWhatsApp 7.81 Version 2019 APK Download Link [OLD version]
Features of GB WhatsApp 8.00 2019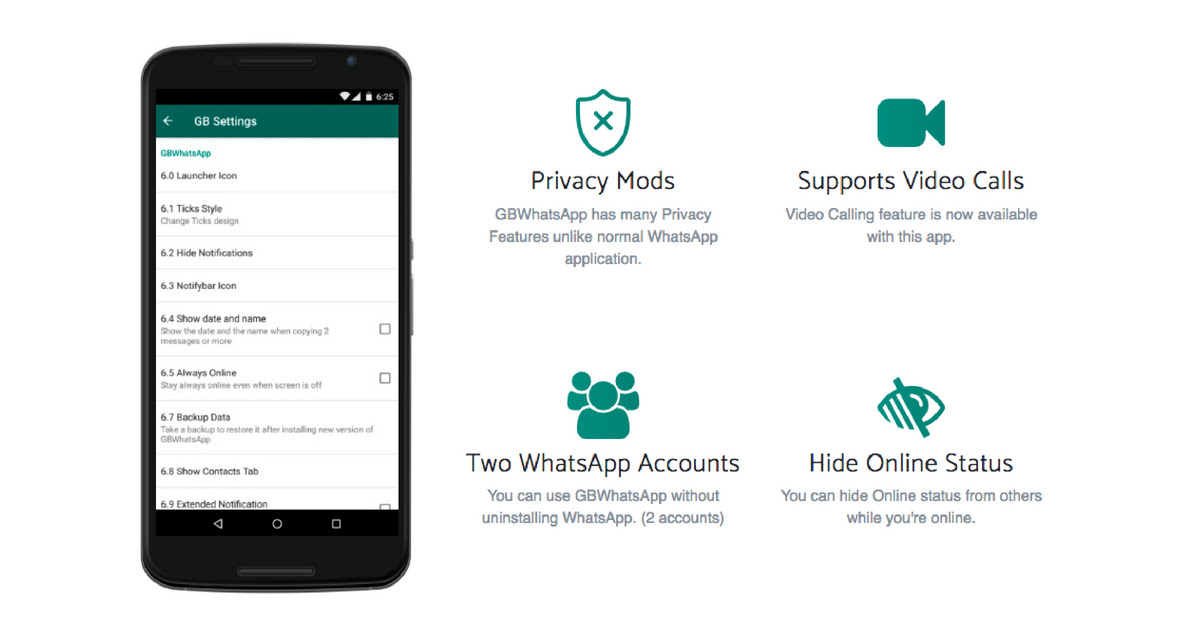 Based on the latest version of WhatsApp 2.18.327.
Added mention option to mention someone's name in the group.
Auto reply feature – when you are busy, set auto-reply message.
Also, you can now exclude groups or contacts from auto-reply.
Added several groups features.
Added New Emojis Support.
You Can Enable DND mode in WhatsApp, which will disable the Internet in GBWhatsApp.
Send Text Message Broadcast to groups.
You can filter messages while clear chat.
Anti-Revoke messages.
Enabled Live Locations to share live location with your friends.
Add Effects in Images/Videos while sending.
Revoke Multiple WhatsApp messages at once.
Send up to 100 Documents at once instead of 30.
New Emojis and GIF search added.
Make Calls to non-contact numbers.
Media auto download for specific group/contacts only.
Message Scheduler Inbuilt – Now you can schedule WhatsApp messages from this app.
Hide View Status Privacy.
Added option for hiding chats, save the status/story.
New Emojis Added.
Add stickers from third-party apps.
You can select all chats at once from the home screen of this app.
Enabled locked voice recording for sending long voice messages without keep touching voice icon.
Video Calling Feature is now working.
Send Videos Up to 50 MB.
Set Group name up to 35 characters.
Fixed Various Bugs while sending videos.
You hide your last seen, Blue ticks, Second tick, typing a message and much more.
You can also copy other people status on your clipboard.
You can send the broadcast message up to 600 people at once.
You can put the status of 255 characters instead of 139 characters without any issues
About 100+ language supports
Change the theme easily by going into the theme option
Mod to stay online for 24 hours (consume more battery)
Can be installed along with original WhatsApp without clashing
No ban issues
Create your WhatsApp theme and submit it to GBWhatsApp
Send images up to 90 in one click instead of 10 images
Press links without saving the admin and contact numbers on WhatsApp group and contact number
Added new fonts, launcher icons.
Sort WhatsApp messages by oldest/newest.
Increased pin chats limit to 30.
ENABLED Swipe to reply, Group Calling.
Enabled Stickers.
Forward messages to anyone without forwarding tag.
Enabled forward limit for Indian users.
Know the history of revoked messages from contacts/groups profile.
Change media visibility of specific contacts in the gallery.
Mark as read message from notification.
Ability to copy the selected text of WhatsApp
You can also add a lock on your WhatsApp without any third party software
You can also change the application icon and notification icon.
Get notifications of revoked messages other people don't want to see them.
You can play WhatsApp videos with your favorite music player.
Now you can read Group description in the header like normal status.
Added Payment option – Pay to your friends via your bank account.
GBWhatsApp Common FAQs [MUST READ BEFORE USE]
We can't guarantee. The app is modified and there is no easy way to find out if any of your data or message sent using GBWhatsapp is being monitored or accessed. Also, you may get banned permanently from WhatsApp if you use the GBWhatsapp.
However, many people are still using the app without getting banned. So you may try but do it at your own risk.
Is there any limit to how many images can be sent and shared at once?
Normal WhatsApp limits you to send 30 media attachments i.e. images or videos at once. In GWhatsApp, you can send up to 90 attachments at once.
What is the Broadcast members limit?
At once, you can broadcast up to 600 people with GBWhatsApp. Normal limit on normal WhatsApp is up to 250 people.
How many words status can we set on it?
You can set 250 characters status, which is 111 characters more than the regular WhatsApp-Limited to 139 characters.
Do we need to uninstall the normal WhatsApp before installing it?
Yes and No. If you have different number, you can use one in regular WhatsApp and another in GBWhatsapp or install other mod versions of WhatsApp such as Whatsapp plus, YOWhatsApp, etc.
How to Run Multiple WhatsApp using GBWhatsapp?
You can install regular WhatsApp along with GBWhatsapp and other mod versions of WhatsApp. But be warned, the mod version use can get you banned permanently from WhatsApp.
Permissions Required by GBWhatsApp 2019
Kill Background Tasks
Internet Access
Access Device Location
Access WiFi, Bluetooth, Camera, Mike, NFC
Get Accounts
Read Contacts
Modify Audio Settings
Record Audio
Send SMS
Vibrate
Write Contacts
Write External Storage
Use Maps Services
HOW TO INSTALL GBWhatsApp APK 2019
Finally, the latest 2019 GBWhatsapp v8.00 is rolled out which offers some new features and bug fixes.
Before you begin, backup your chats in GB WhatsApp app or normal WhatsApp app. Then follow these steps:
Uninstall the old WhatsApp or GBWhatsApp version.
Download the latest version i.e. GB WhatsApp 2019 APK 8.00
Enable Unknown Sources in your Android

Normally, the option is in Settings> Security> Unknown Sources
In Android Nougat and above, Go to Settings>Lock Screen and Security>Install Unknown Apps and tap on the web browser or app you used to download the GBWhatsApp 2019 APK file
Turn on the 'Allow from this source'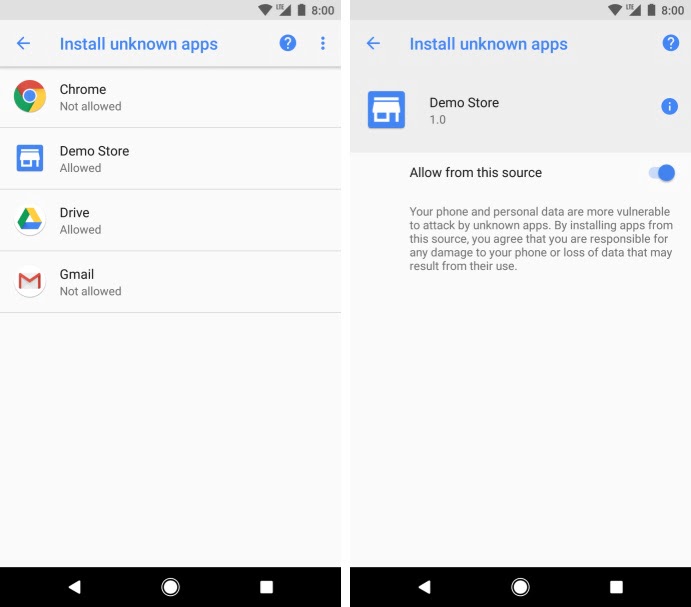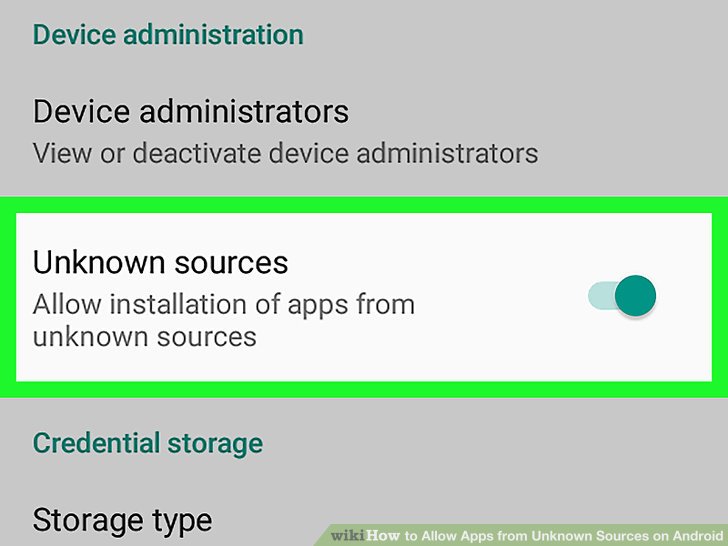 Then download the GBWhatsApp APK 2019 and tap on the apk file to Install the GBWhatsapp application on the Android Device.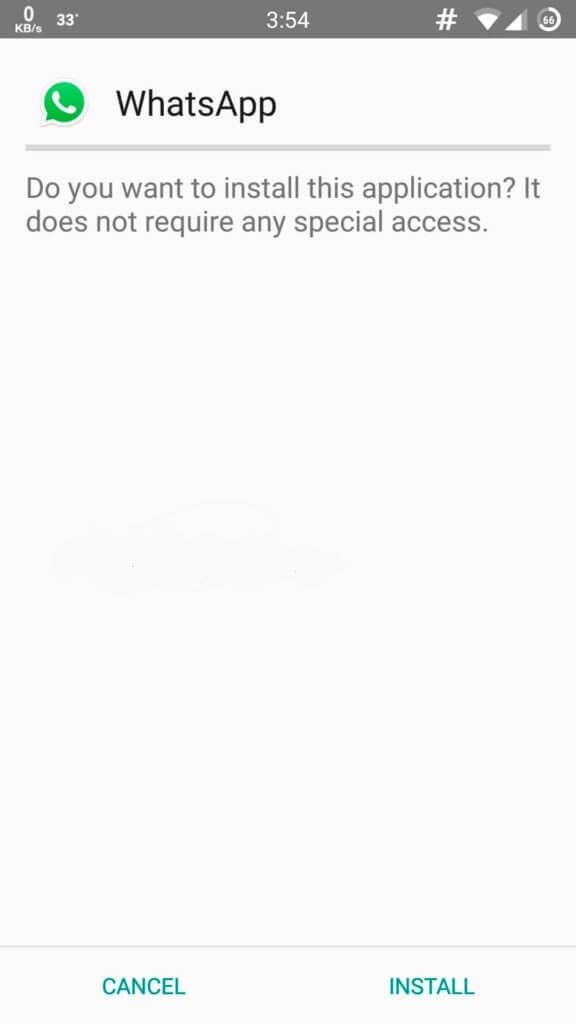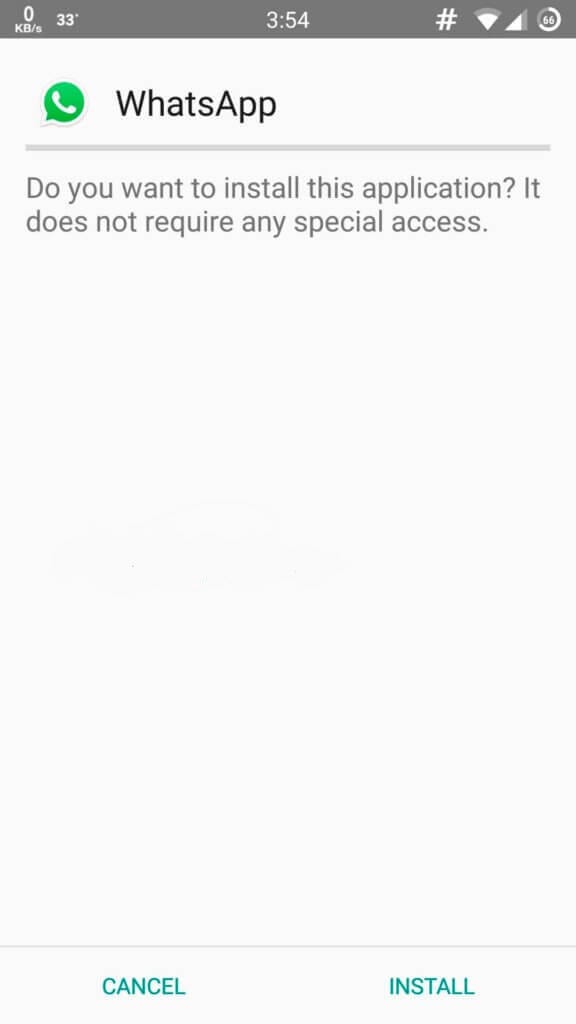 Open the application and setup just like you setup normal WhatsApp. Enter number, then the OTP
You are ready to use the GBWhatsApp on your Device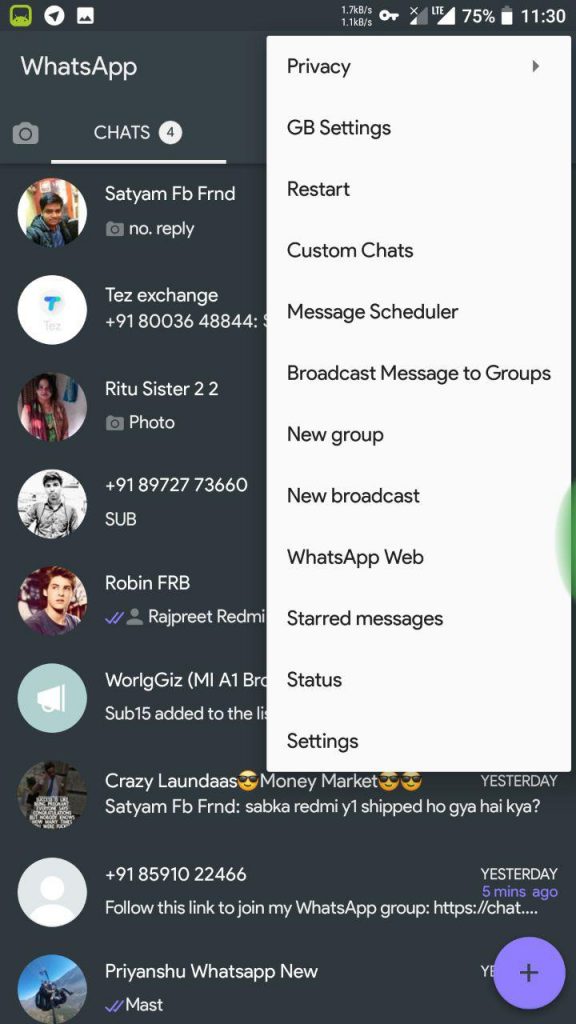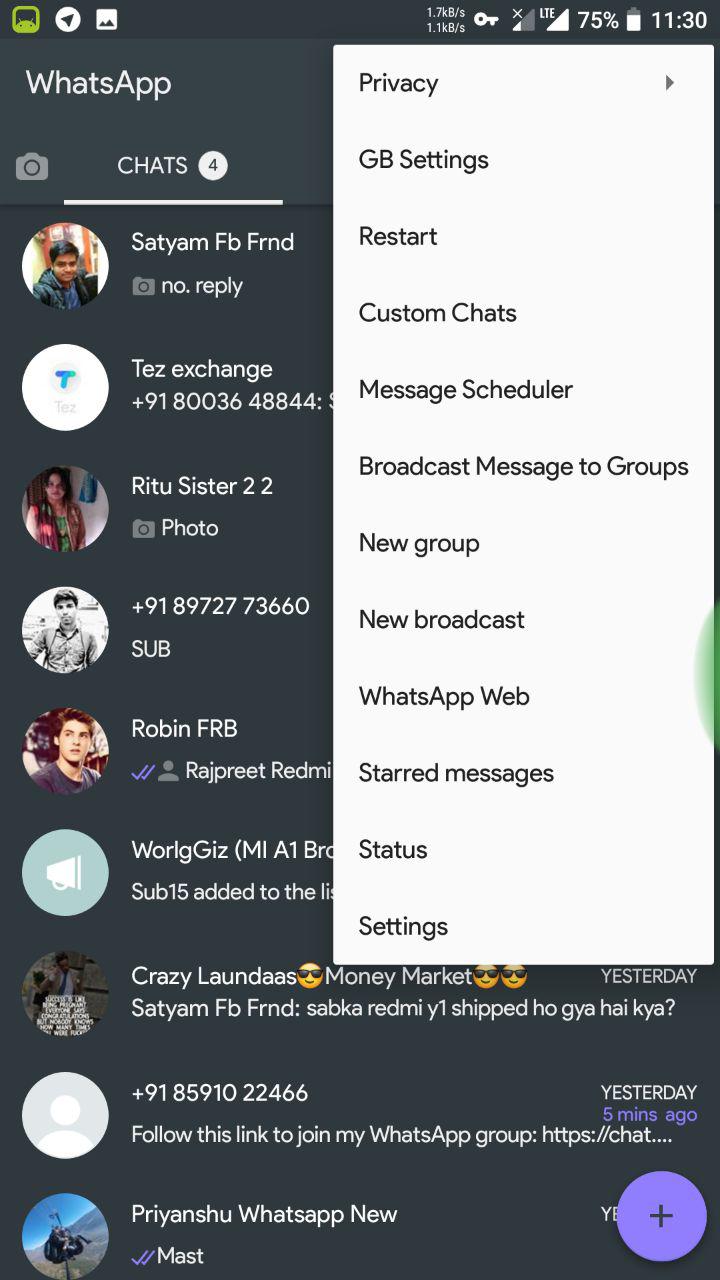 How To Update GBWhatsApp to Latest Version?
Steps to update your older GBWhatsApp to the latest version:
Download the latest version. The link is given above
Tap to install it on your Android device. Make sure Unknown Sources is enabled on your Android phone to Install GBWA.
It will automatically override and update the old installed version of the GBWA app.
If that doesn't happen, uninstall the old version after backup and then install the new version of the GBWA app.
How To Download & Install Whatsapp GB on PC?
To install and use GBWhatsApp on PC, download the Android Emulator and install the GBWhatsapp APK. Alternatively, you can also install Android OS on PC in just a few clicks without damaging your PC and use your PC as an Android notebook. You will be able to dual boot between Android and Windows without hassle.
Interestingly, you can install Android Oreo on your PC and play games like PUBG on PC for free.
How To Install GB WhatsApp on MAC?
The process is the same as in Windows. You need to install an Android emulator. We have created a list of best Android emulators you can install on Mac and Windows. So do check message scheduler before using. Further, as I mentioned earlier, you can also install Android OS on Mac and dual boot between the MacOS and Android OS.
How to Install GB WhatsApp app on iPhone?
There is no mod app of WhatsApp for iOS users. Due to security point of view, unlike Android, iPhone or say Apple doesn't let you install modded apps easily.
Steps to Schedule WhatsApp Messages
The GBWhatsapp lets you schedule the message delivery and that's one feature that people love a lot. While you can schedule message delivery in normal WhatsApp but that need a separate app and lot of permissions to be granted. But GB WhatsApp does it automatically.
So just type a great B'day wish or anniversary wishes and schedule to deliver at 12:00 AM. After scheduling the message, you can have your sleep without thinking about wishing your friends and family.
After installing the GBWhatsApp 2019 version, open the application and tap on the three dots at the upper right corner
Tap on to Message Scheduler> Plus icon in the bottom right corner
Choose the contact or the recipient and fill all the necessary details such as message and time
Tap the 'Schedule' button and that's it
The message will be sent automatically at selected or scheduled time. Test it first before going to bed.
In a similar manner, you can also set up the Auto Responder or Auto-Reply if you are busy so that people don't assume you are an ignorant piece of sh*t.
Conclusion
GBWhatsapp is a flavored version on regular WhatsApp. If you are bored with regular WhatsApp and feel limited with the emoji's and features that you always wanted such as message scheduling, recall messages, customize WhatsApp with themes, etc., install GBWhatsApp 2019 8.00 version APK now.
But be aware and use GB WhatsApp 2019 APK at your own risk. I am saying this again and again just to make you aware of the risks involved in using the GBWhatsapp. You never know if your chats, your photos, and videos are secure with GBWhatsapp.
GBWhatsApp for Android Phones, PC, and Mac

Free
GBWhatsApp 8.0 APK 2019 Latest Version
| | |
| --- | --- |
| App name | GBWhatsapp 2019 |
| Last Updated | 29 Sep, 2019 |
| App version | 8.00 |
| Downloads | 7,000,000+ |
| Compatibility | Android 5.0+ |
| App Size | 48.76 MB |
| Main Task | A flavored version of regular Whatsapp |
| Developer | GBMods |