Hardly would you find people using dumbphones these days. Most of us have either always preferred smartphones or switched to them during the past few years. As they say, "With great smartphones comes great cameras". Even the budget smartphones that have pretty basic system configurations have a decent camera with which you can click stunning photos and even shoot vlogs.
However, you might have realised, if you are using a budget smartphone, that the picture quality isn't even close to those shot on high-end smartphones when picture clarity and details are the points of consideration.
Luckily, the picture quality can be drastically improved just by installing an additional camera app. Yes, you guessed it right. We are talking about the GCam Mod or the Google Camera Mod.
So in this article, we tell you how you can install the GCam app on your Android smartphone.
Installing Gcam APK on Android Smartphones
What You'll Need
GCam Mod APK (obviously) with Astro Mode
Support for Camera2 API (If your device doesn't support Camera2 API, we have something for you too).
What is Camera2 API?
An API (Application Programming Interface) is an interface that allows a developer or a programmer to connect applications and make use of some of its required features. Similarly, Camera2 API gives access to fundamental features such as exposure, ISO and focus which can be linked to third-party applications.
Even though Camera2 API was introduced many years ago at Google I/O, it hasn't been implemented by various smartphone giants. While many flagships do come with Camera2 API inducted, it might not be enabled by default.
Does Your Phone Support Camera2 API?
We know you're curious to find out whether or not your smartphone supports this API. Fret not, here's a quick way to check that out.
Install 'Camera2 API Probe' app from the Play Store( it's free!). After you're done installing it, simply launch the app and you'll find something similar to what is given below.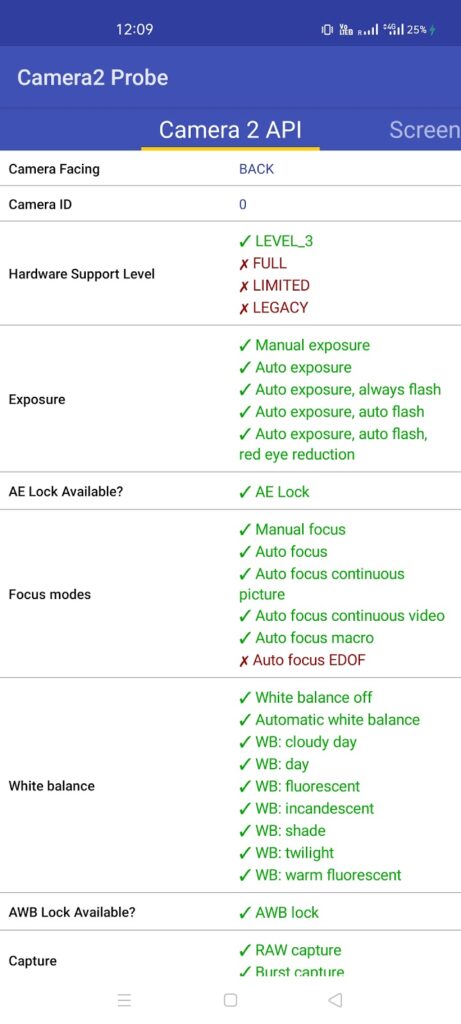 As it is pretty much evident from the screenshot above, the app displays the Camera2 API features that are supported by an Android smartphone. In order to understand the meanings of each 'Hardware Support Level' categories/values, visit this page.
What you have to look out for in the Camera2 Probe app is this: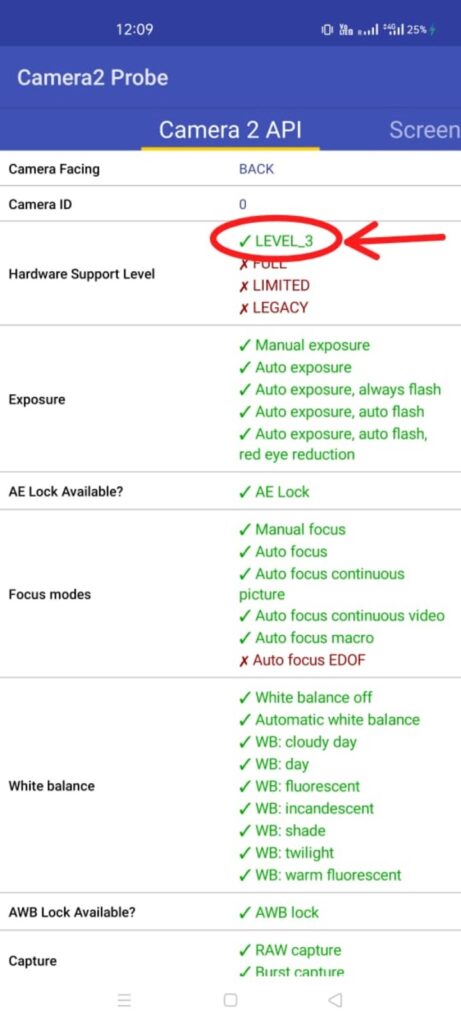 If the value of Hardware Support Level is LEVEL_3, this means that the GCam Mod app can directly be installed on your smartphone.
Steps to Install Google Camera Mod (GCAM APK) On Android Device
This is the tricky part and takes a little bit of patience. We're glad you asked why. This step requires you to choose a particular mod file which might be the best for your device. The process isn't tiring, it just needs a little time.
Visit this website to see the list of different GCam Mods available and select one which suits you the best.
Usually, most people prefer to choose the most popular modder out there and that is Arnova8G2. It works well for most devices and should be the best for you too.
Steps to Install Gcam APK on Any Android Device
After downloading the Gcam APK file for your Android smartphone, go to Downloads and tap on the GCam APK file
Tap on Settings and then enable 'Allow from this source'
Now go back and tap 'Install' to install Gcam APK on your device
After the installation, launch the GCam app
Allow all the required permissions to use GCam 7.4 Google Camera on your Android device
GCam On Devices That Don't Support Camera2 API
Even if your device doesn't have the compatibility with Camera2 API, you can still utilize most of the GCam Mod's features by installing Google Camera Go port on your low-end device. It is a lite version of Pixel's Stock Google Camera app.
This APK works perfectly fine on all smartphones running on the latest Android version, without using Camera2 API. Download the apk file from here.
Features of GCam APK
Have a look at the following list of Gcam features,
Pixel Visual/Neural Core
High Dynamic Range (HDR)
HDR+
Video Stabilisation
Smart Bust Mode
Super Res Zoom
Frequent Faces
Computational RAW file
Motion Auto Focus and many more.
Video Guide to Install GCam APK file on Android Smartphone
Now that you know how to install GCam, what are you waiting for? Go install it right now and start clicking awesome photographs. You can thank us later.