Today I will share some tips on how you can safely get your data back that got lost or deleted after updating the Windows 10 1809 October 2018 update.
Here's what you need to do
First, stop using your affected PC or the laptop as you may overwrite the deleted data making recovery nearly impossible.
The lesser you use the more chances you will have to successfully retrieve maximum data.
Second, I would highly recommend you to use a data recovery software immediately. Use the Deep scan option to get maximum data back.
There are tons of options available like Recuva, Stellar Data Recovery, EaseUS, Wondershare, etc. and you can choose any. But make sure not to install the software on the C: drive volume
That will overwrite deleted data beyond recovery.
You can use a flash drive as the install location. All you have to do is follow the wizard, browse the location in your external drive, and proceed with the installation.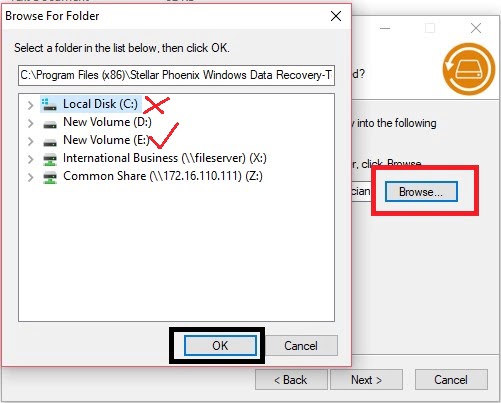 After that, you can run the software normally and retrieve your data by selecting your user profile from where your files and folder such as documents, pictures, videos, music or Desktop got deleted.
Then run Deep Scan and restore the lost files.
However, if that fails, chances of your data to be recovered are quite less but you can still hope.
Third is to rollback. After updating Windows, you always have an option to rollback. So you can just go ahead and rollback to the previous version and cross your fingers. If rollback brings your data back—congratulations. But chances are quite less.
Also before doing any rollback, backup your data. That's important.
In fact, you should always have the most frequent backup before upgrading Windows. Why? Because this has happened earlier also with a lot of people and this surely not going to be the last.
So help yourself and always backup. Don't be a person like this who had 23 years of data weighing 220GB in documents folders that got deleted after updating to Windows 10 major update recently.
That is an unimaginable loss. I am not making fun of the person but I surely suggest you learn from his mistake.
It never too late to backup—so start from today.