Google Chrome is a free web browser developed by Google from the open source Chromium project with a focus on speed and minimalism. Chrome is available in more than 50 languages offers fast start-up and web page loading, supports a minimalist user interface, automatically updates in the background. It also offers syncing of browser bookmarks, extensions, passwords, and history between multiple computers by your Google account which is big plus point. Additionally, Chrome has Flash and PDF support built into the browser for better speed and security. You can add more features and functionalities by installing Extensions that are available on Chrome Web Store. But there are other web browsers which provides more security, privacy and are much reliable than the Google Chrome web browsers. So we created this list of top 10 Google Chrome alternatives to help you choose the best web browser for you Mac, Linux or Windows PC.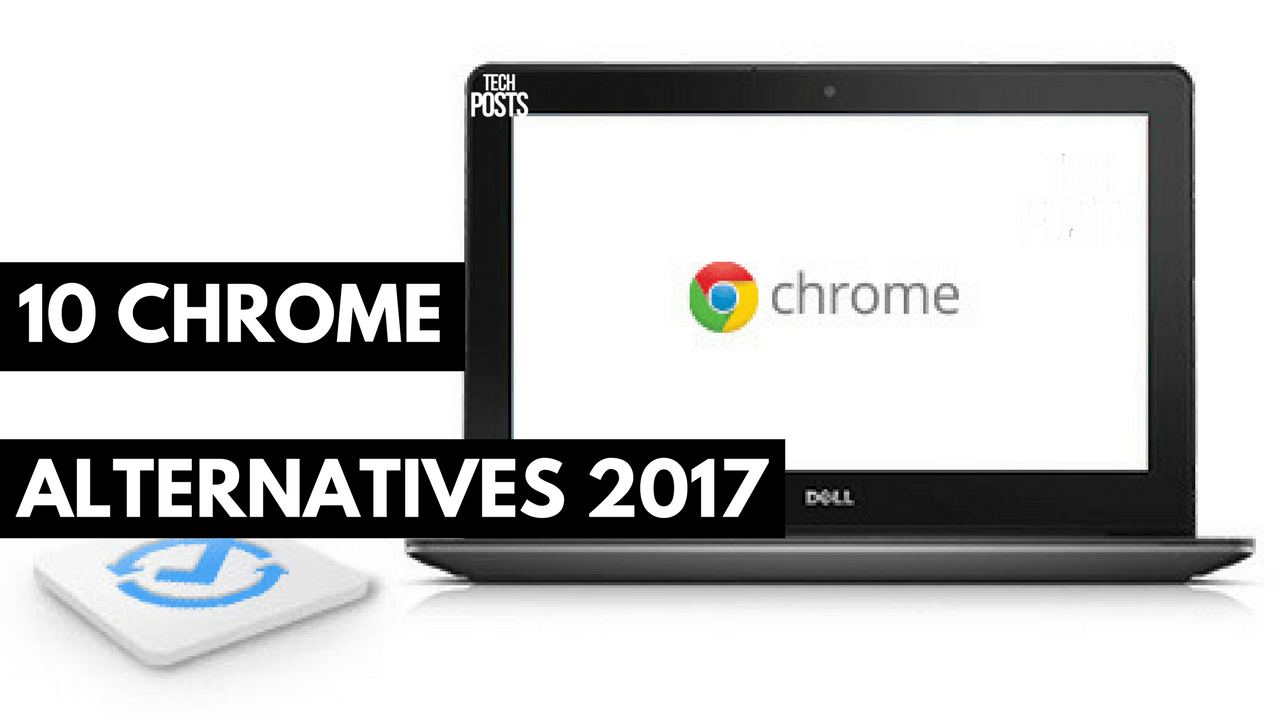 10 Best Chrome Alternatives 2017
We have tried our best to list the best alternatives to Google Chrome but if you think we should have added any other web browser, please feel free to mention it below in the comments sections. Don't forget to vote for your favorite web browser at the end of the post.
Mozilla Firefox is a free and open source web browser descended from the Mozilla Application Suite. Firefox Mozilla is the first choice as a Chrome browser alternative. Firefox is highly extensible, with thousands of third-party add-ons available and much secure than it's rival Chrome. Firefox provides better privacy than the Chrome. You can always trust Firefox as it's backed by the Non-Profit organisation, Mozilla.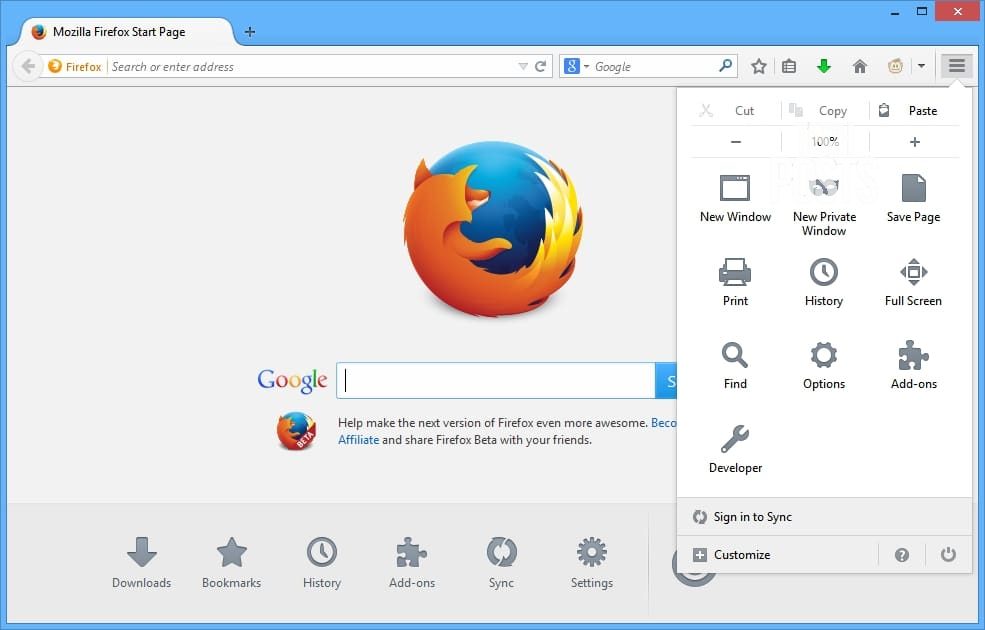 Features:
Personalize Firefox with everything from themes to privacy tools.
Add ons for Adblock, Ublock, LastPass and thousands more.
Faster Browsing
Sync between devices, Get your tabs, logins and history on the go.
Unlike Google Chrome, Mozilla Firefox eats up less memory.
Firefox Private Browsing blocks ads with trackers.
secure Password Manager
More protection than Incognito mode or InPrivate.
Supported Devices & Platforms: Android, iOS, Mac OS, Windows, BSD, iPad, PortableApps[dot]com, Haiku and Linux
QupZilla is a cross-platform lightweight browser built on the QtWebEngine. Designed to look and feel native in various environments it incorporates some of the most useful features of a modern day web surfing tool, including a unified library for bookmarks, history and feeds, an integrated ad blocker, speed-dial, cookie manager, private browsing mode, and a plugin system to extend it all.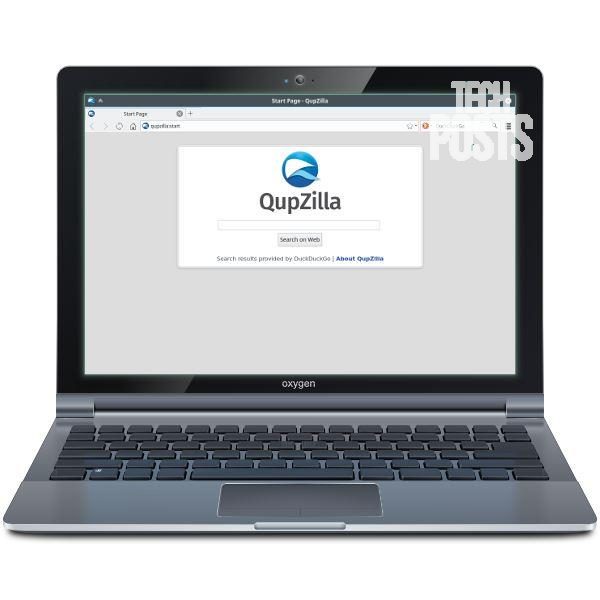 Supported Platforms: Mac OS X, Windows, Linux, Android, BSD, PC-BSD, Xfce
Vivaldi is a freeware web browser developed by Vivaldi Technologies, a company founded by co-founder and former CEO of Opera, Jon Stephenson von Tetzchner, the Opera dev and Tatsuki Tomita. Vivaldi is based on the source code of Chromium , the open-source version of Google Chrome and compatible with most of chrome extensions. This makes it one of the best Google Chrome alternative. You can try i by yourself.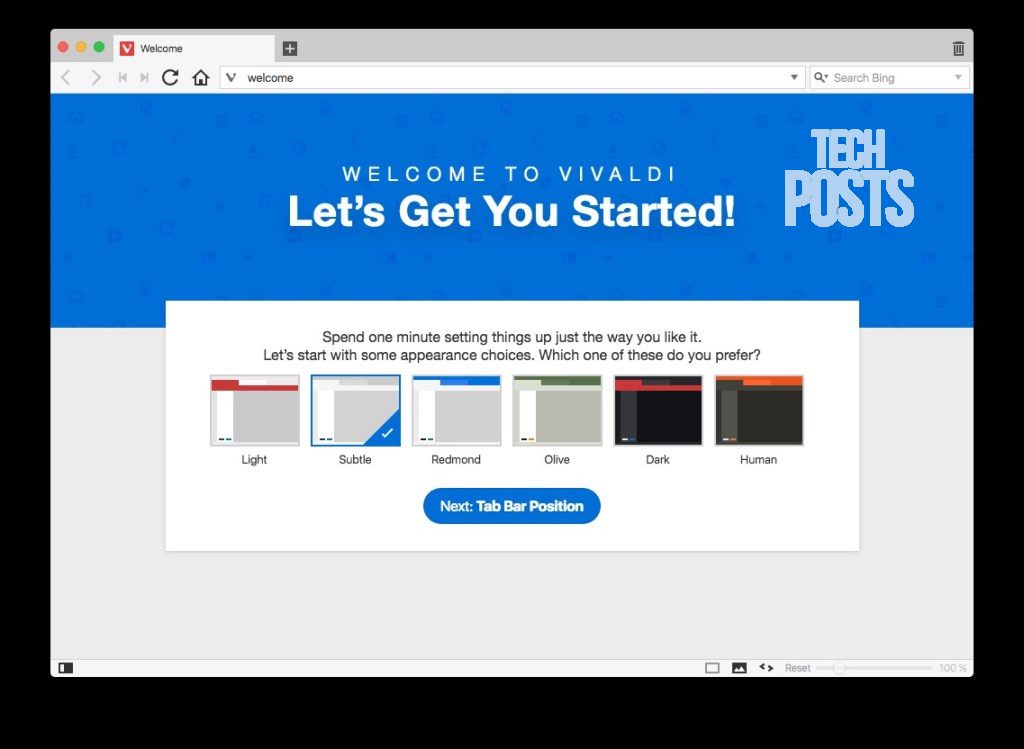 It is fast, rich in functionality, highly flexible and puts the user first. Vivaldi web browser aims to provide user synchronization, integrated mail client and much more that are in the works. Vivaldi also offers customization features like,
Personalize the background image of your Speed Dial.
Zoom the contents of a web page up and down.
Adjust the size of the elements of Vivaldi's user interface.
Change the UI of Vivaldi with just one click.
Vivaldi's user interface adapts to the color of the web page you're viewing.
Supported Platforms: Mac OS, Windows and Linux
Brave Web Browser is a fast, free, secure web browser with a built-in ad blocker*, tracking and security protection, and optimized data and battery experience. It's one of the most secure web browser which helps keep your privacy safe. It's available for Windows, Mac, Linux, iOS and Android devices.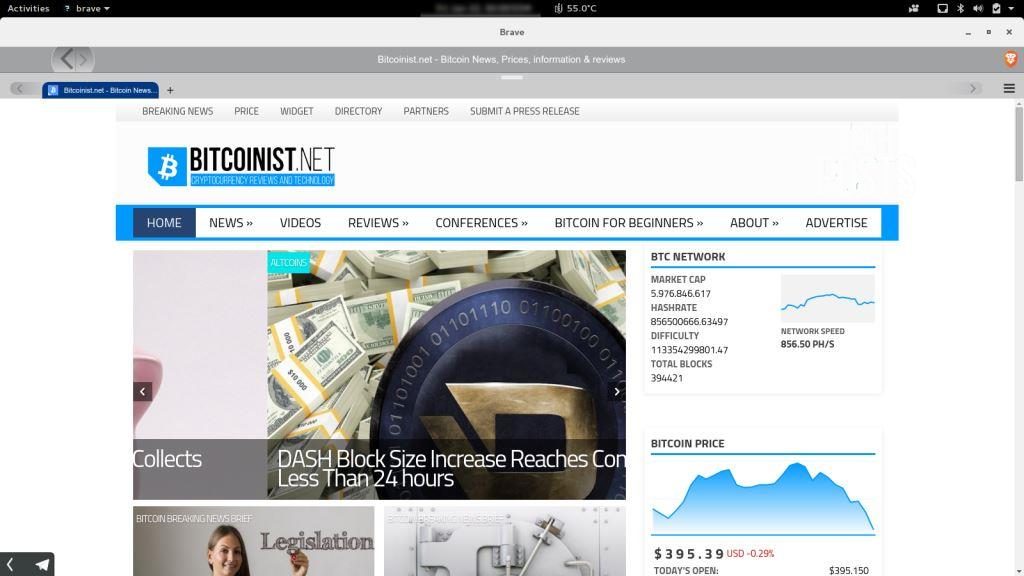 Brave's goal is to speed up the web, stop bad ads and pay publishers with ad replacements and by inviting users to fund their wallets and to use those funds to pay the publishers of their favorite websites. Brave keeps you and your information safer, effectively shielding you from 3rd party tracking and malvertisement. All this means faster page loads, faster web browser while saving lot of bandwidth and data. Here's the video of Brave Web Browser for iOS, please watch.
Supported Devices & Platforms: Mac OS X, Windows, Linux, Android, iPhone, Android Tablet, iPad
Opera is a web browser with innovative features, speed and security. Opera's vision is to deliver the best Internet experience on any device and the company is committed to support and contribute to open standards. The browser delivers a highly customizable start page (Speed Dial) where you can set your top sites and bookmarks, Off-road mode for data saving and faster browsing in slow networks such as 3G/2G and public Wi-Fi, a "Discover" page for getting the best of the web's content; and in the desktop version Stash, a tool for comparing pages and "read it later". Opera Mini is available for iOS, Blackberry and other devices. It's a compressed version of Opera Mobile which offers many advance features like,
* Save time, because pages and tabs will load faster;
* Save data and money, because Opera Mini uses up to 90% less data from your prepaid data plan than other web browsers.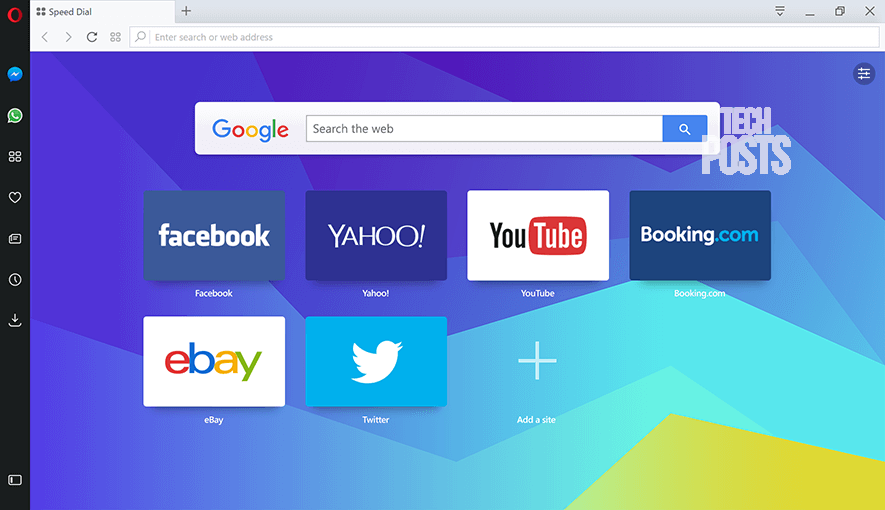 Supported Devices & Platforms: Mac OS X, Windows, Linux, Windows Mobile, Android, Symbian S60, Android Tablet, BSD, PortableApps.com, Kindle Fire
Waterfox is a high performance browser based on the Mozilla platform. Made specifically for 64-Bit systems, Waterfox has one thing in mind: speed. It's built with Intel's C++ compiler, One of the most powerful compilers out there. which makes Waterfox one of the fastest web browser and one of the best Google Chrome alternative.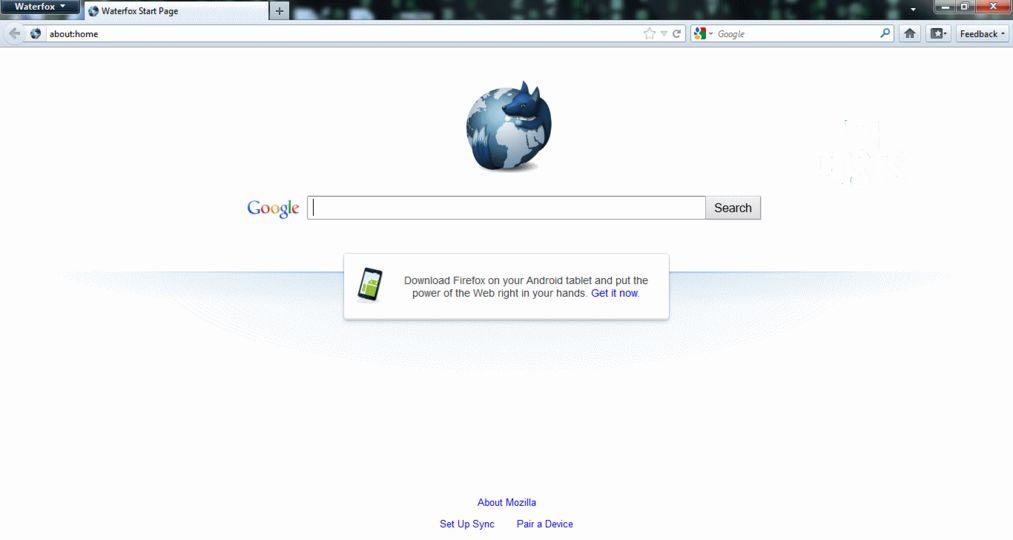 Features
Disabled Encrypted Media Extensions (EME)
Disabled Web Runtime (deprecated as of 2015)
Removed Pocket
Removed Telemetry
Removed data collection
Removed startup profiling
Allow running of all 64-Bit NPAPI plugins
Allow running of unsigned extensions
Removal of Sponsored Tiles on New Tab Page
Addition of Duplicate Tab option
Locale selector in about:preferences > General
Supported Platforms: Mac OS, Windows
Midori is a open-source web browser that aims to be lightweight and fast. It is also privacy-aware, and by default allows users to search via DuckDuckGo. It uses the WebKit rendering engine and the GTK+2 interface (or optionally GTK+3). Midori is part of the Xfce Desktop Environment. It can handle all the latest web technologies like HTML 5 and CSS3. Listen to music on Rdio, play a game of Angry Birds, and more.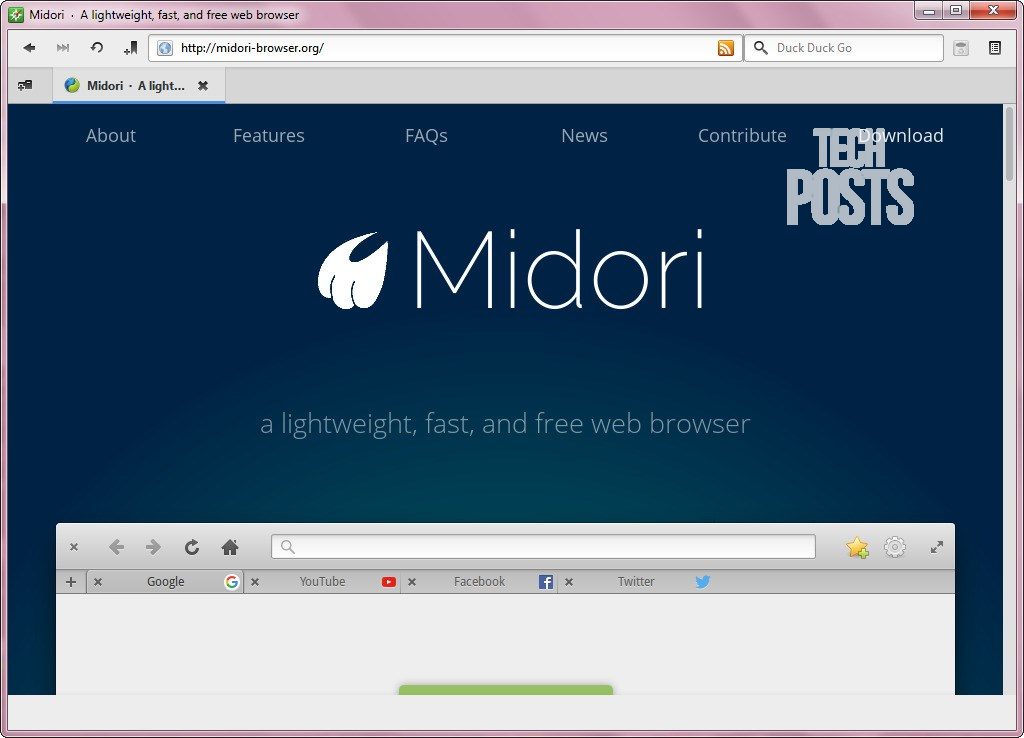 Being open source, Midori's source code is freely available for anyone to download and modify, leading to active development and a diverse feature set. Midori features built-in privacy tools, including script disabling, third-party cookie blocking, stripping referrer details and automatic history clearing after a set amount of time. There's also an integrated adblocker and cookie manager installed (but not enabled) under the included extensions. You can install Midori on Windows, a variety of Linux distributions, or run a portable version for use across several computers.
Supported Platforms: Windows, Linux, BSD, Xfce
The SeaMonkey project is a community effort to develop the SeaMonkey all-in-one internet application suite. SeaMonkey uses much of the same Mozilla source code which powers such successful siblings as Firefox and Thunderbird. Memory usage and demand is similar to Mozilla Firefox. The SeaMonkey project continues to develop and deliver high-quality updates to this concept. Containing an Internet browser, email & newsgroup client, HTML editor, IRC chat and web development tools, SeaMonkey is sure to appeal to advancedusers, web developers and corporate users.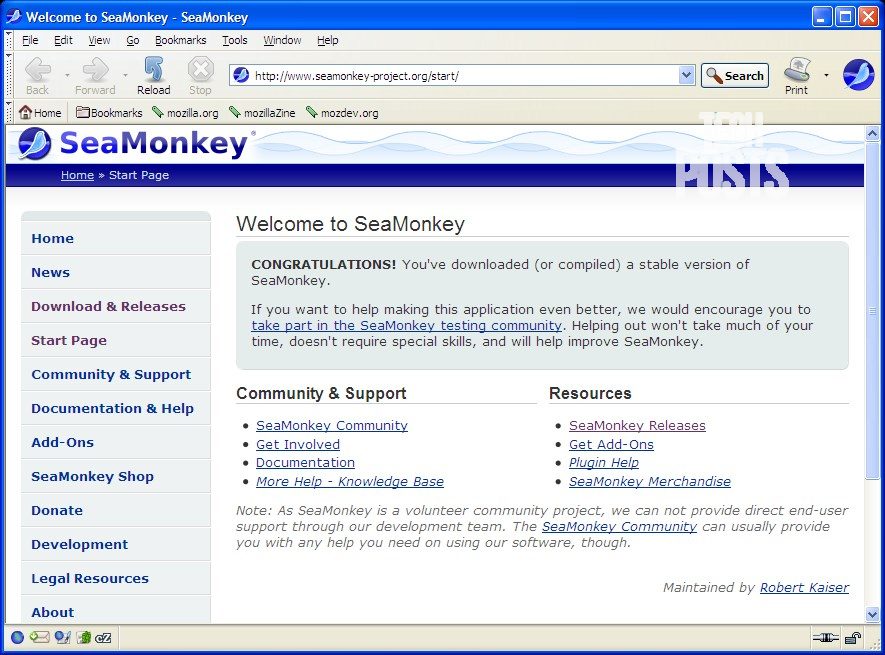 Supported Platforms: Mac OS X, Windows, Linux, BSD, PortableApps.com
Pale Moon is an Open Source, Goanna-based web browser available for Microsoft Windows and Linux focusing on efficiency and ease of use.
Pale Moon offers you a browsing experience in a browser completely built from its own, independently developed source that has been forked off from Firefox/Mozilla code, with carefully selected features and optimizations to improve the browser's speed*, resource use, stability and user experience, while offering full customization and a growing collection of extensions and themes to make the browser truly your own.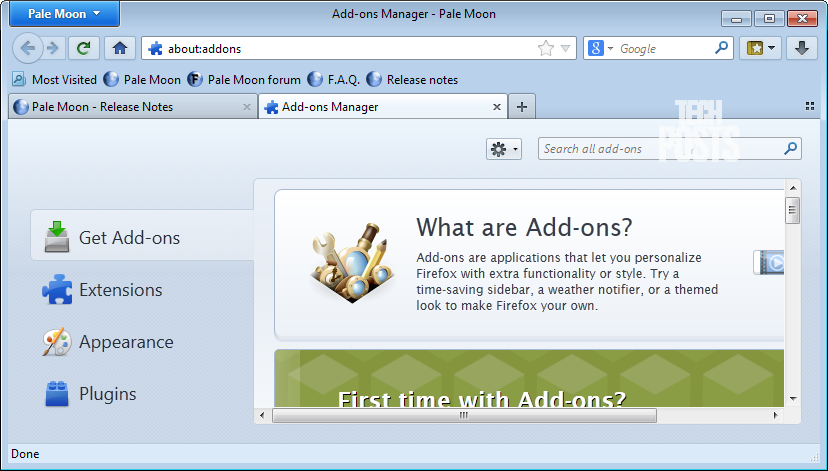 Supported Platforms: Windows, Linux, Android
Safari is a web browser developed by Apple Inc. and bundled with Mac OS X. It was first released as a public beta on January 7, 2003, and is the default browser in Mac OS X v10.3 and later. It is also the native browser on the Apple iPhone and iPod touch. Since July 2012 Apple no longer supported Safari for Windows. Actual users stuck with version 5.1.7 which has numbers of known security vulnerabilities. Therefore users should switch to a more secure browser.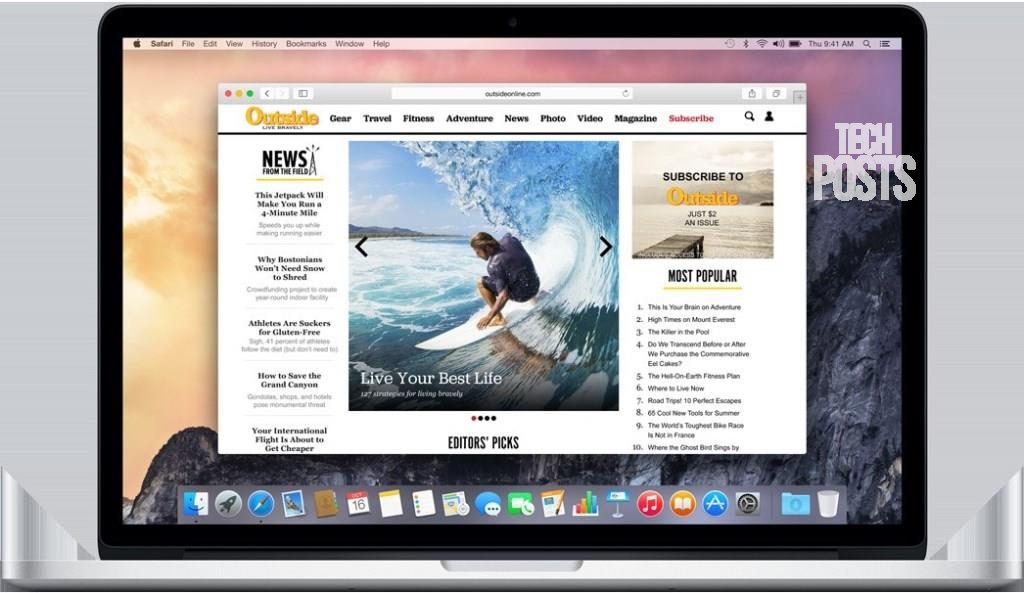 The best browser for your Mac is the one that comes with your Mac. Safari is faster and more energy efficient than other browsers, so sites are more responsive and your notebook battery lasts longer between charges. Built-in privacy features help keep your browsing your business. Handy tools help you save, find, and share your favorites. And Safari works with iCloud to let you browse seamlessly across all your devices.
Supported Platforms: Mac OS X, iPhone, iPad
Conclusion
Please vote for your favorite web browser and comment which one you think is the the best Google Chrome alternative of 2017. If you think we should add any other browser in the ist, comment down below or add it to the voting list. Please don't forget to follow TechPosts on Facebook, Google+, Twitter and YouTube to keep up with future Howto Guides.